In this week's Montreal Canadiens news and rumors rundown, we'll break down trade rumors, Canadiens roster updates, and more.
Chiarot Injury
In a fight versus J.T. Miller during the Canadiens' 5-1 victory on March 11 (their last victory), Ben Chiarot seems to have broken his hand.
As reported, the verdict on how long Chiarot will be out of the lineup won't be known until Monday. Before his injury, he was paired with Shea Weber as the Canadiens' top defensive pairing. How long he remains out could have a direct impact on what moves, if any, general manager Marc Bergevin will make leading up to the trade deadline. 
One thing is for certain – head coach Dominique Ducharme will be forced to juggle the defense pairings, dressing Victor Mete and moving Alexander Romanov to Weber's pair. While this does improve the defensive mobility on paper, Chiarot's experience will be hard to replace.
25th Anniversary of the Montreal Forum
On March 11, 1996, the Canadiens played their final game at the Montreal Forum, winning 4-1 vs the Dallas Stars – 2021 marks 25 years since that final game. Between 1924 and 1995, the Canadiens won 23 of their 24 Stanley Cups. 29 times, the Canadiens played in a Cup Final in that building.  
"Walking into that building was like walking into the holy of holies, when you came up the hallway and the smoke was billowing… literally, you came up and there was cigarette smoke coming and you'd walking and see the silhouette of an usher standing there." 

Ezra Soiferman
Former Canadiens legends came out one by one, to pass the torch, the loudest, longest ovation was saved for the legendary Maurice "Rocket" Richard, a man who meant more to the fans than just being a hockey legend – he was a cultural icon and a spark for a cultural revolution.
The ovation was one of the most memorable in Canadiens history. An ovation that brought The Rocket and the fans, to tears.
Center of Rumors
Speculation on trade targets to help the Habs have been brought up – recently, Pierre LeBrun linked Buffalo Sabres center Eric Staal with the Canadiens:
Lebrun notes the quarantine being a major stumbling block in any Canadian-based club trading for a player south of the border. While the 6-foot-4 center would be a low cost – in assets – to acquire, his low faceoff percentage of 47.3% is not an improvement on any of the current centers in the Habs lineup.
Caufield Nominated for Big 10 Honors
Canadiens 2019 first-round selection Cole Caufield joins Cam York and Jack Lafontaine as finalists for the Big Ten Player of the Year award
Caufield, the Big Ten Freshman of the Year in 2020, led the conference in scoring and points while leading his Wisconsin Badgers to their first Big Ten Conference Championship in 21 years. Caufield will have an opportunity to try and help his school win a National Title while he awaits word on this latest possible individual award.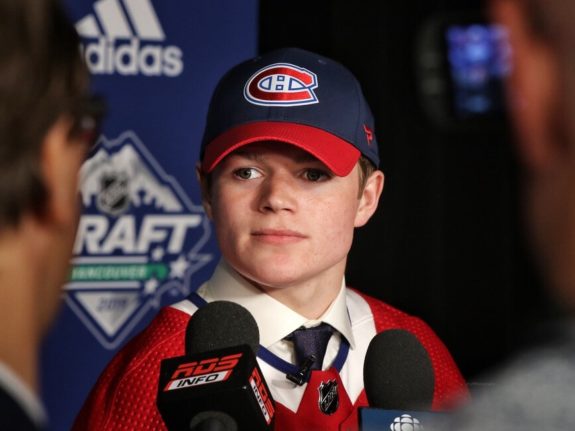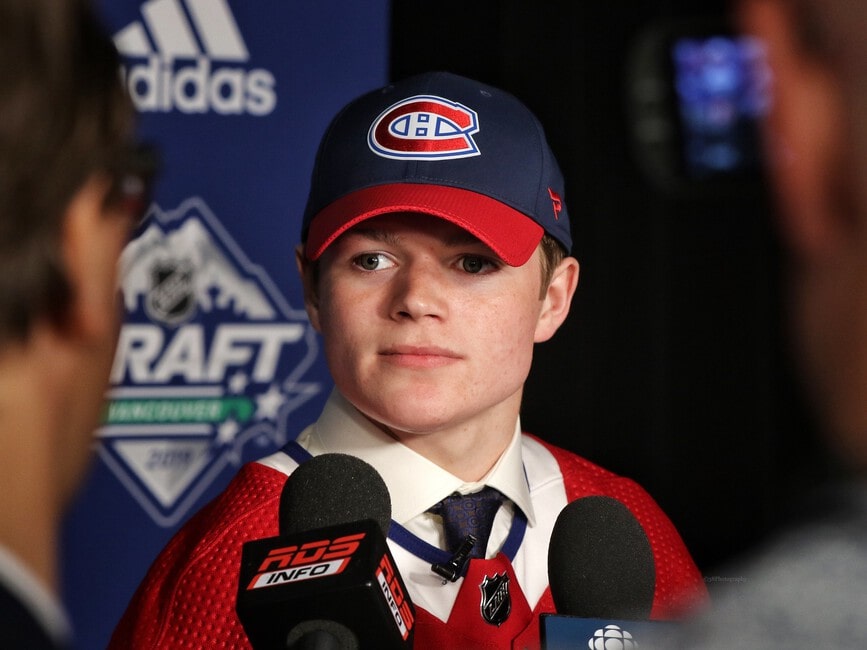 As the NHL season continues, keep an eye on The Hockey Writers and our new THW Podcast Network for the latest Canadiens news, notes and rumors
---
---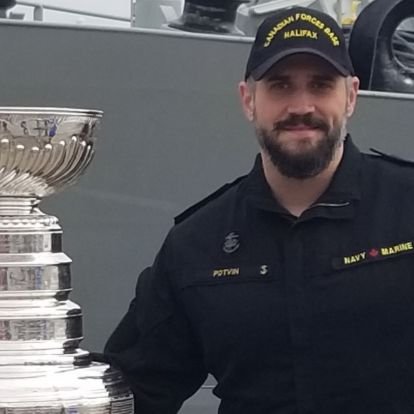 Blain is a regular contributor as a THW Writer. For over 7 years he has been a part time journalist and podcaster covering the NHL, the Montreal Canadiens and its affiliates. He has made appearances on various television and radio stations as well as podcasts to discuss the Canadiens, and the NHL. Blain has taken the lessons on integrity, ethics, values and honesty that he has learned as a 28 year veteran of the Canadian Armed Forces and applied them to his work as a journalist to guide him in informing his readers and his goal of being a trusted source of information and entertainment.