The knife twisted in just a little deeper when ex-Montreal Canadiens defenseman P.K. Subban got his third Norris Trophy nomination as the league's best defenseman.
If the disastrous season wasn't enough, Habs fans are no doubt suffering even more over the news. Even the ones who hate the guy now have to listen to his fans bring up the trade that brought Shea Weber over two years ago again. Still, it's nothing compared to what general manager Marc Bergevin is probably going through, as he acts as a lightning rod for criticism for the move and in general.
In spite of the 28th-place, 29-40-13 finish, it's not all justified. There are ways to argue why Bergevin still has a job, despite him taking over a team six years ago that finished in the exact same rank in the standings. Some of those ways even include an objective, positive analysis of the moves he's made this very year.
At least, that's the plan.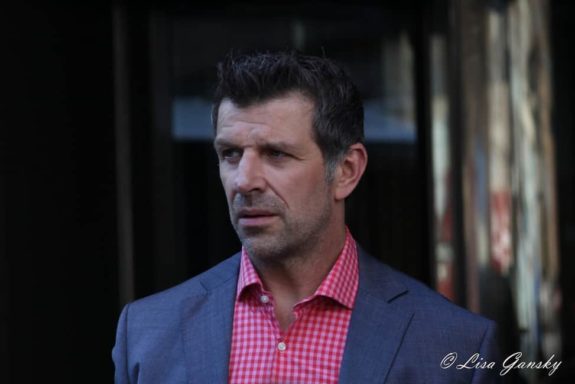 So, conveniently excluding Bergevin's horrible offseason leading up to 2017-18, when he, you know, dismantled the team's defense, leaving it a shell of what it once was, here's why he actually had a kind-of decent campaign.
3. Bergevin Put the Team First
There's perhaps no better personification of Bergevin's offseason than Mark Streit. The defenseman who was brought in to essentially replace Andrei Markov only lasted two games before it became evident he was done and his contract got terminated. Well, evident to Bergevin, anyway. It was clear to everyone else during last year's playoffs when Streit was played in only three games by the champion Pittsburgh Penguins.
There's of course little way to justify letting Markov walk away. Even if you want to argue Bergevin was right to stand his ground and refuse to give a near-40-year-old defenseman as much money as he had requested, Weber's cap hit at age 41 will still be significantly more than the $6 million Markov reportedly wanted.
Regardless, this piece is about Bergevin's 2017-18 season, not the moves that preceded it. With that in mind, it would have been easy for him to keep Streit on board and perpetuate the false narrative that signing him was a brilliant back-up. Instead, Bergevin put the team's best interests ahead of the bad optics.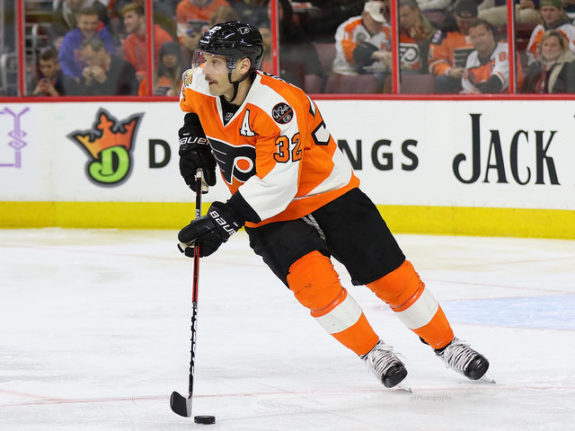 Bergevin similarly cut Andreas Martinsen in training camp, despite having re-signed the enforcer last summer after acquiring him in a much-maligned move that sent Sven Andrighetto to the Colorado Avalanche.
Andrighetto infamously struggled to find a niche with the Habs, leading Bergevin to include him in his ill-advised plans to take the team in a new, bigger-is-better direction at the deadline. The Swiss forward impressively found his footing with the Avs, scoring 16 points in 19 games down the stretch.
Of course, Andrighetto's 2017-18 season was much less successful, but that doesn't take away from the misguided nature of Bergevin's decision-making, favoring size over skill. It's in part why the Habs failed to score enough in last spring's first-round defeat against the New York Rangers.
It's why the decision to cut Martinsen after re-signing him this summer deserves some applause. That's especially true in the face of the city-wide eye roll the move merited, after Bergevin recognized, admittedly too late, that guys with eight career NHL goals in 128 games won't help the team offensively. True that.
2. Bergevin Won All His Trades
Bergevin didn't stop at demoting Martinsen. He proceeded to trade him away completely, getting minor-league-forward Kyle Baun in exchange.
While the move in and of itself doesn't deserve much attention, it did help lead to a successful trade deadline for Bergevin. He included Baun in the trade that sent Tomas Plekanec to the Toronto Maple Leafs for a second-round pick (and two middling prospects with some upside).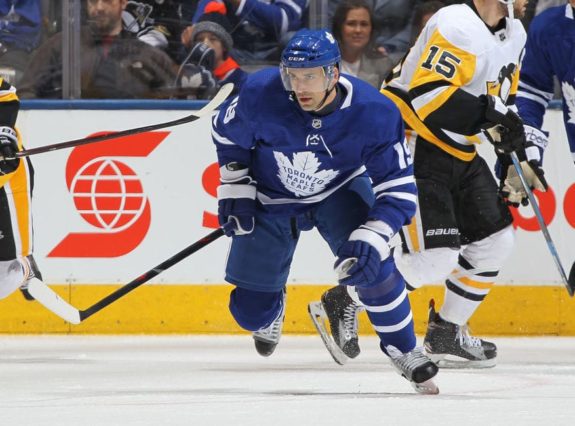 In fact, from the point at which it became clear that the team wasn't going to compete for a playoff spot, Bergevin did a masterful job stockpiling futures. So, November 23, then.
That's when he dealt grinder Torrey Mitchell to the Los Angeles Kings for a conditional fifth-round pick, which transformed back into the Habs' fourth once the Kings made the playoffs. That pick had been initially traded to the Kings for Dwight King at last year's deadline, in another move that didn't pan out.
There's no denying much of the success Bergevin enjoyed on the trade market this season came as a result of him cleaning up his own messes. Nevertheless, a case can just as easily be made that the moves Bergevin did make, he won cleanly, starting with the acquisition of the surprisingly effective Nicolas Deslauriers on October 4, officially his first of the season.
There may not have been a Max Pacioretty blockbuster, but, considering his history with blockbusters, that's probably for the best. Bergevin in a sense returned to his early-tenure form, when the honeymoon was still fresh and he was able to successfully tweak the line-up with minor moves here and there. During a season in which the Habs had little other option but to tank, it was the best course of action.
1. He Was Relatable in Front of the Mic
Bergevin's always good for a great quote, and his post-mortem press conference was no exception. He laughably tried to blame the season on a bad attitude in the lockerroom he assembled by carefully picking players he convinced everyone had the intangibles necessary to bring the team to the next level. In actuality, the team is right back where it started when he took the reigns, having fallen from the grace of a 2014 Eastern Conference Final berth largely earned on the backs of his predecessors' guys. One way or another, it was him who failed in his task to win.
Still, anyone who was expecting Bergevin to admit as much is living in a fantasy world. He claimed a small share of the blame for the catastrophic season as general manager, but was never going to resign on the spot. Few in his position would under the same circumstances. The best anyone can hope for, especially with him coming back to start next season at least, is he privately acknowledges the actual magnitude of his role in all this and learns from his mistakes.
Listen, in regard to the truth, Bergevin is synonymous with callous disregard. That's been proven. He plays fast and loose with facts the way Donald Trump does with hairstyles and fashion… or, well, facts. Bergevin doesn't have to be liked to get the job done, though.
It's obviously hard to argue he's been getting the job done overall, but, this season at least, he did a passable one. Of course, you'd have to blind yourself to the moves that led up to it. How in an attempt to insulate his best player and try for a championship before his $10.5 million-per-year deal kicks in, he inadvertently demolished the defense in front of him instead. How he crippled a team poised to seriously contend as recently as the start of the 2015-16 season. And, yes, how he traded away a defenseman entering his peak for one who may be on the verge of breaking down. A superstar who sincerely loved playing here and the media attention that came with it when the town, for that very reason, has always been a tough sell.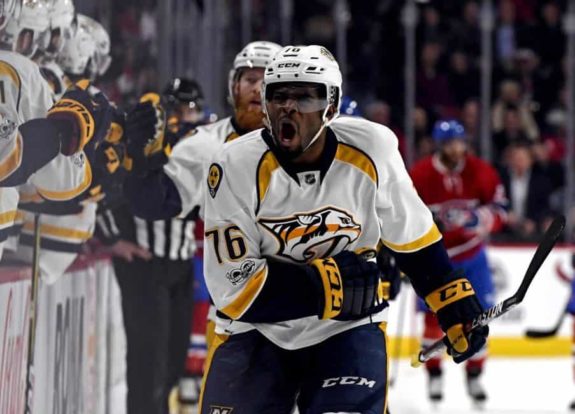 Justifying Bergevin's continued employment with the Canadiens is arguably a tougher one. Hypothetically though, if owner Geoff Molson told himself to press the reset button on his tenure starting this past October, it becomes possible. If Molson decided to give Bergevin a pass for all of his failings up to that point and start the clock then, well, Bergevin may not have redeemed himself, but he did manage to get through 2017-18 without committing a single fireable offense.
Now comes the true challenge: the offseason. Anything resembling last year's and, much like a days-without-incident sign in a factory following a tragic accident, the team will have to start back up at zero. By all logic, his job should not be able to survive. On the plus side, he'll still have his hair and fashion sense.