The NHL is one season away from welcoming their 32nd franchise into the league. Before the Seattle Kraken join the Pacific Division, they will need to build a roster, their first step in that will be to complete the 2021 NHL Expansion Draft.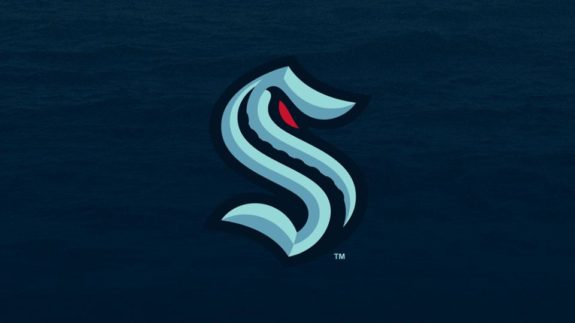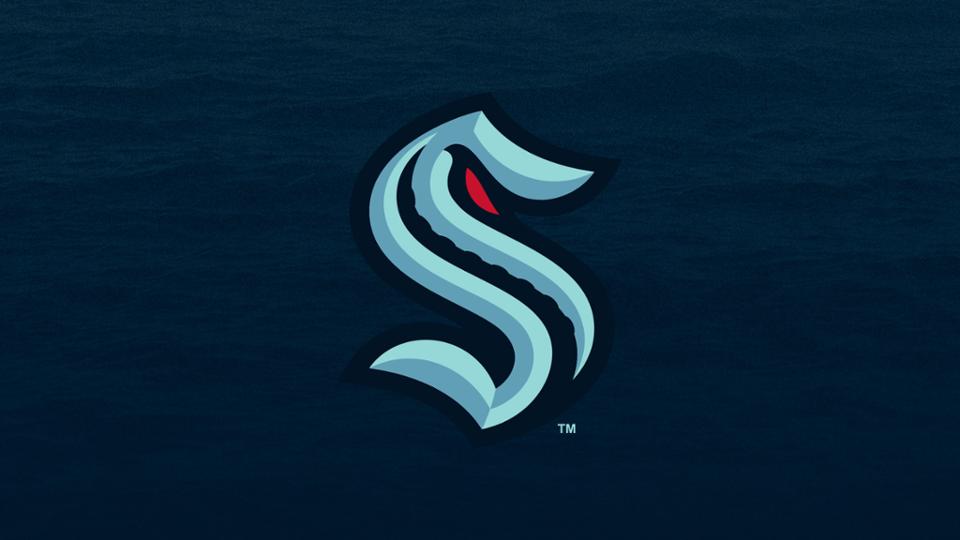 This draft, much like the draft in 2017 for the Vegas Golden Knights, will give the Kraken the basic building blocks for the city of Seattle's attempt to return to a Stanley Cup Final for the first time since 1919. They will be given the right to select one unprotected player from each team, excluding Vegas. There is a full season to complete before this draft arrives, however, it's not too early to look at how this will affect the Montreal Canadiens, and who general manager Marc Bergevin will protect.
The Expansion Draft Rules
The Entry Draft rules for Seattle will be identical to those used for Vegas in 2017. As mentioned above, the Golden Knights will be exempt from this draft as they will only be four seasons removed from joining the NHL.
Each team will need to choose which of the two options work for their team needs. The first option is that a team can protect seven forwards, three defencemen and one goaltender (7/3/1 option). The second option is they can protect eight skaters (any combination of forwards and defenseman) and one goaltender. If a player has a no-movement clause (NMC) they must automatically be protected. Also, all first and second-year NHL players, as well as all unsigned draft choices, will be exempt from selection
Canadiens Protection Options
No matter which option is selected, there are three Canadiens players who must be protected due to owning an NMC.
The first, Brendan Gallagher who had an NMC added to the last season of his current contract as part of his extension deal signed this past October. The second, Jeff Petry, who had an NMC added to his current contract thanks to his contract extension as well. Finally, the third, Carey Price.
Protect This House
For Bergevin and the Canadiens, the likeliest option is the first one, to protect seven forwards, three defenders and one goaltender. Building the protection list based on that option is most likely to look as follows.
Goaltender
Not much needs to be said there as he has been the franchise cornerstone for a decade. 
What does need to be stated is the need to insulate top goaltending prospect Cayden Primeau. Bergevin ensured the Canadiens can do just that by acquiring Jake Allen from the St. Louis Blues, then extending him on a two-year contract. This allows Primeau to remain in his role as a starter in the AHL with the Laval Rocket. The plan according to Canadiens goaltending coach Stephane Waite is to give Primeau a minimum of 150 AHL games as a starter (translated from French)
"It's a standard for the majority of the better goaltenders who became starters in the NHL. A goalie isn't wasting time playing a lot in the AHL. I prefer he plays 40 to 50 games in Laval than 20 in Montreal"

Stephane Waite, Montreal Canadiens goaltending coach via RDS.ca
Forwards
The list at forward can likely look like this:
Jonathan Drouin
Josh Anderson
Tyler Toffoli
Brendan Gallagher
Jesperi Kotkaniemi
Phillip Danault
Artturi Lehkonen
With Nick Suzuki and Ryan Poehling exempt, this makes it easier to protect the skill players. This scenario is assuming that Phillip Danault receives a contract extension while Tomas Tatar is allowed to go to unrestricted free agency (UFA). This assumption is based on a greater need to provide a proven two-way center to insulate the Canadiens' young centers, Kotkaniemi and Suzuki, with support and mentorship.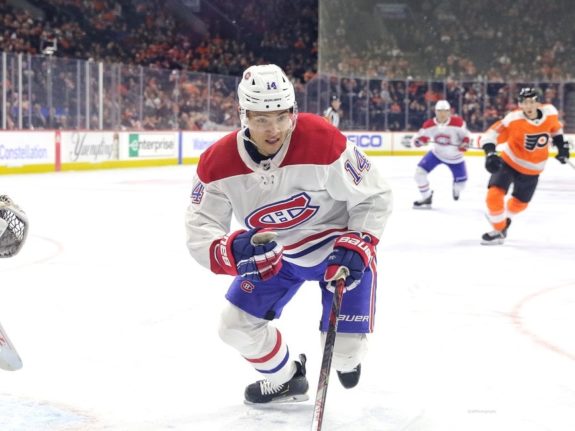 Protecting the recent arrivals in Anderson and Toffoli is to be expected, as they are assumed to be the ones providing offence and physicality. It is also helpful that their contracts aren't hurting the overall salary cap despite any apprehensions in regards to Anderson's seven-year contract term.
The choice of Lehkonen may surprise, however, his skill set is the ability to play a 200-foot game and be the defensive conscience of a line if needed. He may never be a top-six forward or perennial 20-goal scorer, however, his ability to gain possession and generate offensive opportunities while also denying the opposition the transition game will make him a highly valuable top-nine forward who can spot into a top-six line when needed for a few shifts or even a few games.
Defencemen
The list of protected defenders is short and may likely look similar to this:
Jeff Petry
Shea Weber
Cale Fleury
The Unprotected
The 7/3/1 option, and the players selected, is done with a plan in mind. UFAs such as Tatar and Joel Armia don't need to be protected. It is possible they could be allowed to go to free agency and given a handshake offer that they will be signed after the draft as a way to circumvent protection rules. This would leave Paul Byron available. He would be an attractive depth piece for a team in need of a versatile player. However, his age and injury history may be a factor that Seattle chooses to avoid.
As mentioned above, Allen is to be left unprotected. He very well could be the player lost as his track record of providing quality play in a backup role and an ability to play as a starter when required would be a great addition to a team that will likely rely on a goaltending tandem and not on just one starter. The contract of the then 31-year-old will be two years term with a cap hit of $2.875 million, and will be highly attractive.
The Habs defence is an area of concern when it comes to the Expansion Draft, that being said, there are several left-handed defencemen in the Canadiens system that will be graduating and can fill a lesser role. Also, the Habs can only lose one veteran shutdown defender in Ben Chariot or Joel Edmundson. Their contracts are easily digestible and they can provide quality defensive play so the talk amongst the fanbase may boil down to who they believe the Canadiens would lose in the draft.
Trader Marc
Bergevin has an option available to him, he could make a deal with Seattle in advance of the Draft. Keep in mind he didn't take this option in 2017 with Vegas, and the Golden Knights selected Alexei Emelin, who was later traded by Vegas to the Nashville Predators.
However, unlike 2017, this edition of the Canadiens are expected to make the playoffs and compete once there. In that case, it is a possibility for the Habs GM to make that deal in order to ensure he retains the players he feels will keep the Canadiens at that level.
If Bergevin chooses to ensure the pieces he likes remain by using a trade, he could use his stockpile of picks – 14 in 2021 and 8 in 2022 – to essentially bribe Seattle into taking on a contract. One scenario could see a deal where Bergevin offers a second-round pick to the Kraken to select Byron so as to keep his blueline intact.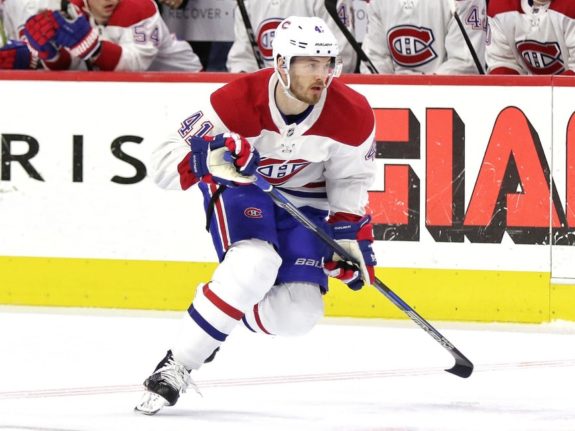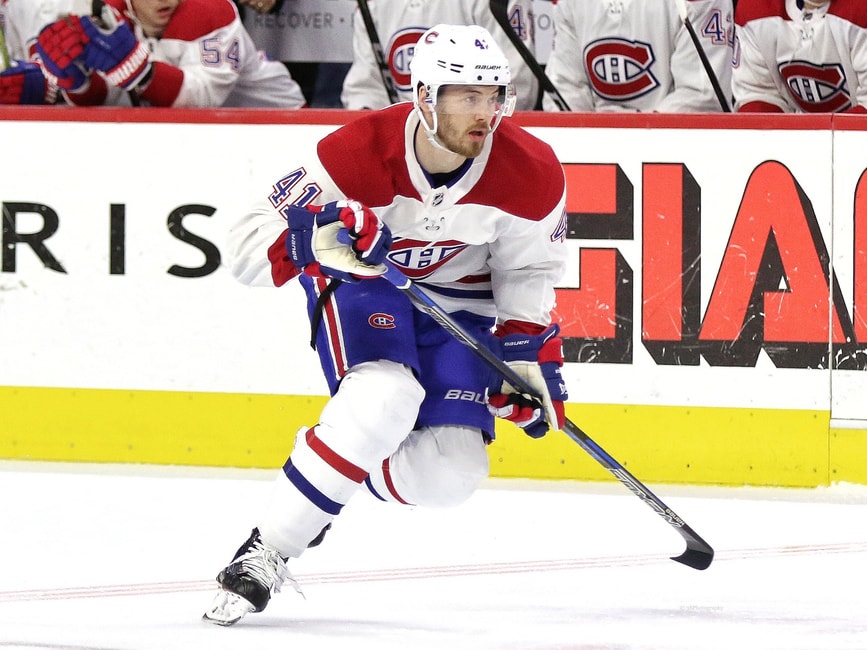 No matter who is selected, the Kraken will get a quality depth player while the Canadiens' depth will take a hit. However, the loss of a player such as Allen, Byron, Chiarot or Edmundson won't sting as harshly as it could have back in 2017 as the Habs now have depth and a prospect system that is now poised to provide reinforcements on a regular basis.
---
---