Now that the June NHL draft is over, the second-guessing game begins, as fans weigh the merits of their favourite picks against those made by their team's general manager. The Montreal Canadiens addressed a major deficiency by selecting Jesperi Kotkaniemi, a Finnish centre, as the third pick in the first round. The team has struggled to find strength up the middle for at least a decade, and there's hope the tall teenager can be the answer.
Although he was ranked as high as fifth by many scouting reports, Marc Bergevin decided to choose the player he felt could best help the Habs' in the future, rather than the best one available. Heading into the draft, Filip Zadina, a high-scoring winger from the Halifax Mooseheads, was consistently ranked third behind Rasmus Dahlin and Andrei Svechnikov.
In the end, two more teams, the Ottawa Senators and the Arizona Coyotes, passed on Zadina before he was picked by the Detroit Red Wings, suggesting something about his recent play or perhaps his attitude may have been a factor along the way.
Kotkaniemi appears to be a major talent, but a raw one. He turns 18 on July 6, and his experience consists of playing one year in the SM-liiga in Finland, although it was against older and stronger opponents. Due to his age, he also spent last year on the wing, but in the World Under-18 Championships, he switched to his natural position and scored nine points in six games, leading his country to the gold medal.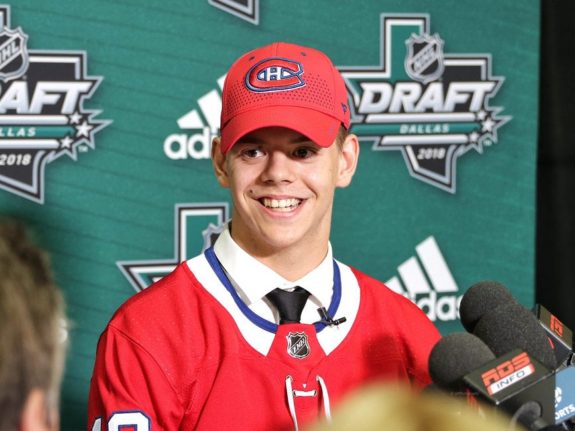 Over the course of the summer, a final decision about his immediate plans will be made, but Habs fans might be seeing someone else at centre on the top line next season. Currently, the team has three options.
Should Kotkaniemi Return to Finland?
The SM-liiga is ranked as the fourth-best hockey league in the world, behind only the NHL, KHL, and the Swedish Elite League in terms of talent. Its roster of top players who emerged in recent years is impressive. Patrick Laine, Sebastian Aho, and Mikko Rantanen were all developed there, and with four decades of players who brought the North American game across the Atlantic, the league is well aware of the type of game its future stars are expected to play once they get here.
While Laine is a generational talent who went straight to the NHL, both Aho and Rantanen returned to Finland after their draft years and continued to mature physically while addressing deficiencies in their game. In this scenario, Kotkaniemi can count on his father Mikael for help. As coach of his son's team, Assat Pori, he will ensure his son not only works on his game but also his emotional maturity.
After all, a teenager is still a kid and with parental guidance and support, there will be less of a chance the distractions of sudden fame and pressure will undermine his success. Based on the pattern established by his predecessors, this is the safest bet for Kotkaniemi for next year.
Should Kotkaniemi Spend the Year in Laval?
The Canadiens' organization made a bold move in hiring Joel Bouchard to coach its AHL affiliate, the Laval Rocket. A successful coach with the Blainville-Boisbriand Armada of the Quebec Major Junior Hockey League, Bouchard is not only a knowledgeable hockey man but also a good judge of young talent. He also brings character and leadership to a team where the youngest players, many of whom are away from home for the first time, will benefit from someone who can act as a father figure.
Marc Bergevin and Joël Bouchard share memories of being teammates https://t.co/RLxjVIJLjI pic.twitter.com/CIaaAg4wnf

— Montreal Gazette (@mtlgazette) May 19, 2018
It also helps to have an AHL coach who is friendly with the big club's general manager. If anything, the relationship between Bouchard and Bergevin appears to be close to a bromance, which reduces the chance of an awkward conversation when discussing the merits of various players in the organization or the team's performance.
With Laval, Kotkaniemi will be a half-hour metro ride from the Bell Centre; the proximity to his future NHL home is both an advantage and a disadvantage. On the upside, he will get used to the pressure of playing under the microscope of the local media. On the downside, the nightlife in Montreal and attention a young man with status and money will receive can be destructive. The Habs do not need to be reminded of the problems they faced with their last third overall pick, Alex Galchenyuk, whose poor decision-making off ice contributed to his parting of ways with the team.
The Rocket will also provide Kotkaniemi a chance to play with some players with NHL experience. This could help to prepare him for the physical side of North American hockey and will expose him to its dressing room culture as well. The AHL is a bigger gamble than returning to Finland, but it may make his transition to the Habs a smoother one.
Making the Jump to the NHL
With high risk, there's the opportunity for high reward, and in hockey terms, this would translate to Kotkaniemi making the jump directly to the Habs' lineup in October. He would not be the first 18-year-old NHL rookie, but a number of criteria will go into making this decision. First, he must work on his skating, which was one factor that kept him from being part of the elite draft list initially.
This is not often a quick fix and was likely one of the reasons why his father chose to play him as a winger last year. It will also tie into his physical development. As he continues to gain weight, it will affect his balance, and the dynamics of the pressure he puts on each leg as he skates.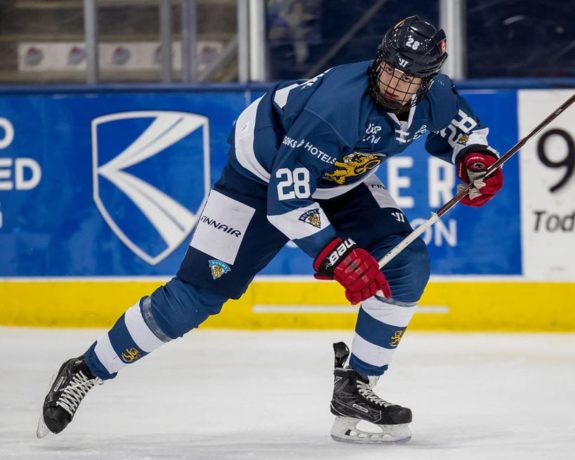 At 6-foot-2 and 190 pounds, Kotkaniemi is not small, but he will most likely need to add up to 10 percent more body weight before he can withstand the demands of a league where bruising body checks and a rough schedule are the norms. In the NHL Scouting Combine prior to the draft, he placed in the top 25 in eight of the 20 tests. By comparison, Filip Zadina placed that high in only one. While fitness and agility tests are not the only measure of a player's potential success, at least the young Finn appears to have some physical advantages over his NHL-ready rivals.
While his skill level, especially his stickhandling and hockey IQ, will likely impress the coaches at training camp, he'll need more experience playing centre and the Habs may not want to risk reducing his ice time if the team falters at the beginning of the year. Moving him to the wing will repeat the problem they faced in recent years with both Galchenyuk and Jonathan Drouin.
It's up to Habs Fans to Be Patient
The Canadiens have not won a Stanley Cup in 25 years. They have also missed the playoffs in three of the last seven seasons, with last year being their worst showing since 2000-01. Fans have become used to lowering their expectations at the beginning of each season, but will still purchase Habs merchandise, watch games regularly, and feel a source of pride in having a home team with a legendary history.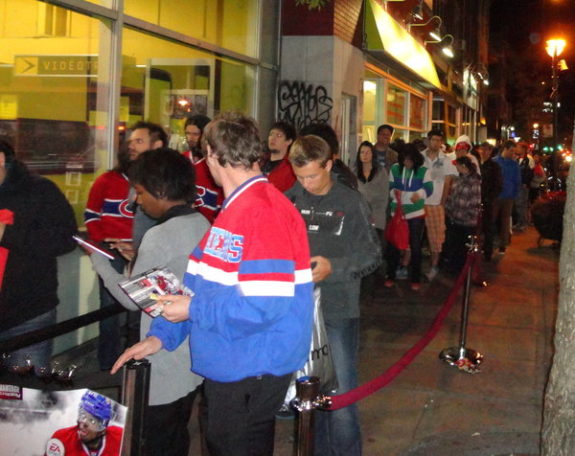 They may have to be satisfied with a team that shows improvement, but will not advance beyond perhaps a wild-card playoff berth next year. Marc Bergevin will revisit the trade or free agent market before the season starts.  I am hoping he signs Paul Stastny to a two-year contract to add depth at centre, and continues to look for additional help on defense. I am optimistic Carey Price and Shea Weber will return to form next year. While I may be more positive than most, even the most cynical fan can feel the potential excitement of having Jesperi Kotkaniemi in the starting lineup.
They may just have to be willing to wait a little longer.
Born and raised in Montreal, I've been a Montreal Canadiens' fan since I was 7. By day I work advising students in a university and the rest of the time I enjoy family life and a number of activities. I'm actually a basketball dad- My son never developed a love for hockey but plays on one of the top five high school basketball teams in Quebec.