From Carey Price all the way back to Georges Vezina, the Montreal Canadiens have a long and rich history of star goaltenders. With the team rebuilding, they will need to identify and develop the next long-term starting goaltender that will backstop this franchise during what they hope will be a long period of Stanley Cup contention. 
Related: Canadiens' Injury Issues Need to be Solved for Future Seasons 
The Habs' system has a handful of goaltending prospects, Cayden Primeau, Frederik Dichow and Jakub Dobes. While Dobes and Dichow have some untapped potential, currently, none seem to be what general manager (GM) Kent Hughes is comfortable calling a "future NHL starter."   
Canadiens Free Agent Option 
Montreal could wait for July 1st and try to attract a new free agent to fill the role of starter. The options are limited to some aging talent, but none are proven starting goaltenders. 
Semyon Varlamov is an option, but at 37 years of age, his time in the NHL is coming to an end, and he may decide to sign with a contender to have the option to win, even as a backup. Ilya Samsonov is another option. At 26 years of age, he would be a better fit with the age of the team's core group. The question that will need to be answered is if his .915 save percentage (SV%) is an outlier because he has been playing behind a strong lineup in Toronto.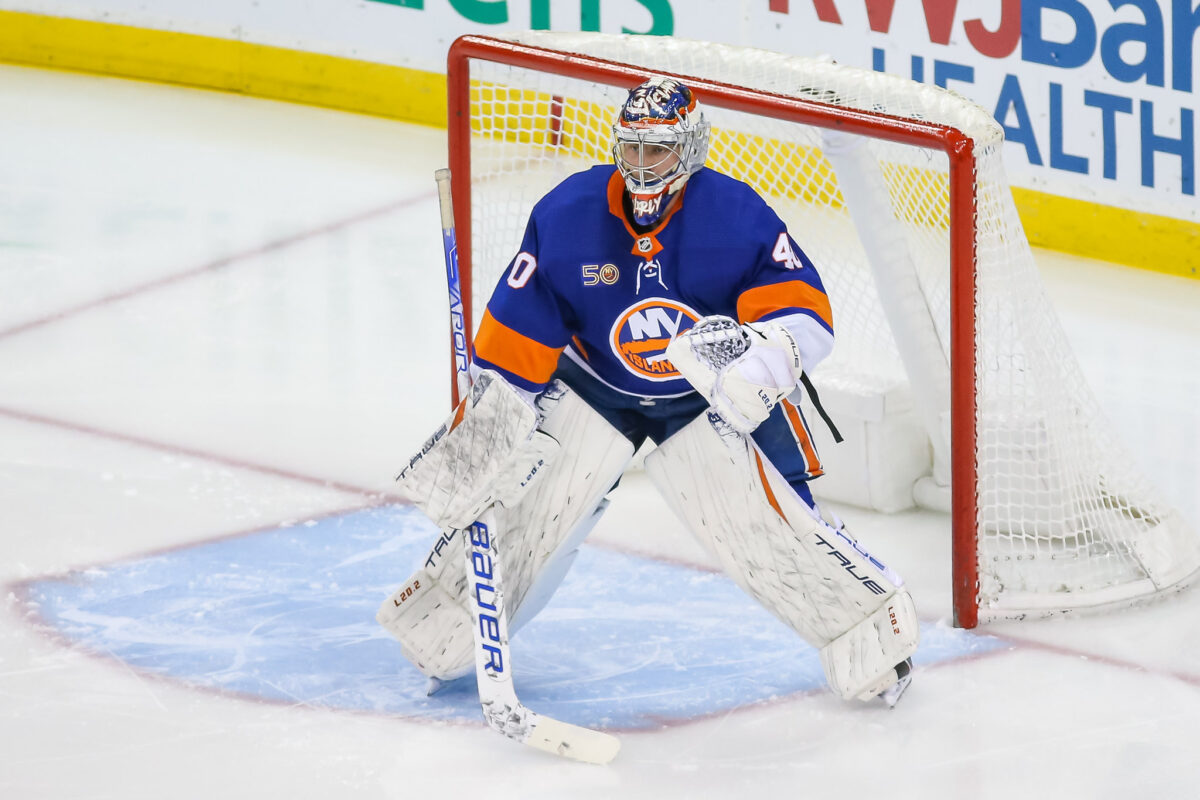 The larger concern would be that no one available as a free agent now is really an upgrade over Jake Allen, at least not worth the increased cap hit it would take to sign one.  
Canadiens Trade Options 
The first option if the Habs were to trade for a goaltender is to use assets to bring in a proven starter. On his "32 Thoughts" podcast, NHL insider Elliotte Friedman was discussing with Jeff Marek on the direction the Philadelphia Flyers are looking to take for a rebuild and stated, "I think you're bang on with Carter Hart, you talked about him Saturday night — I think he's going to be available". 
Hart will be 25 years old as he enters the final season of his three-year, $3.979 million per season deal next season. If he is available, he could be of significant interest to a Canadiens squad building a core group around that age group. Also, Hart has all the tools to be a franchise goalkeeper as he approaches his prime, which is not for several more seasons. Trading for him will cost significant draft and prospect capital, but he would be an instant upgrade to what is on the roster or in the system now.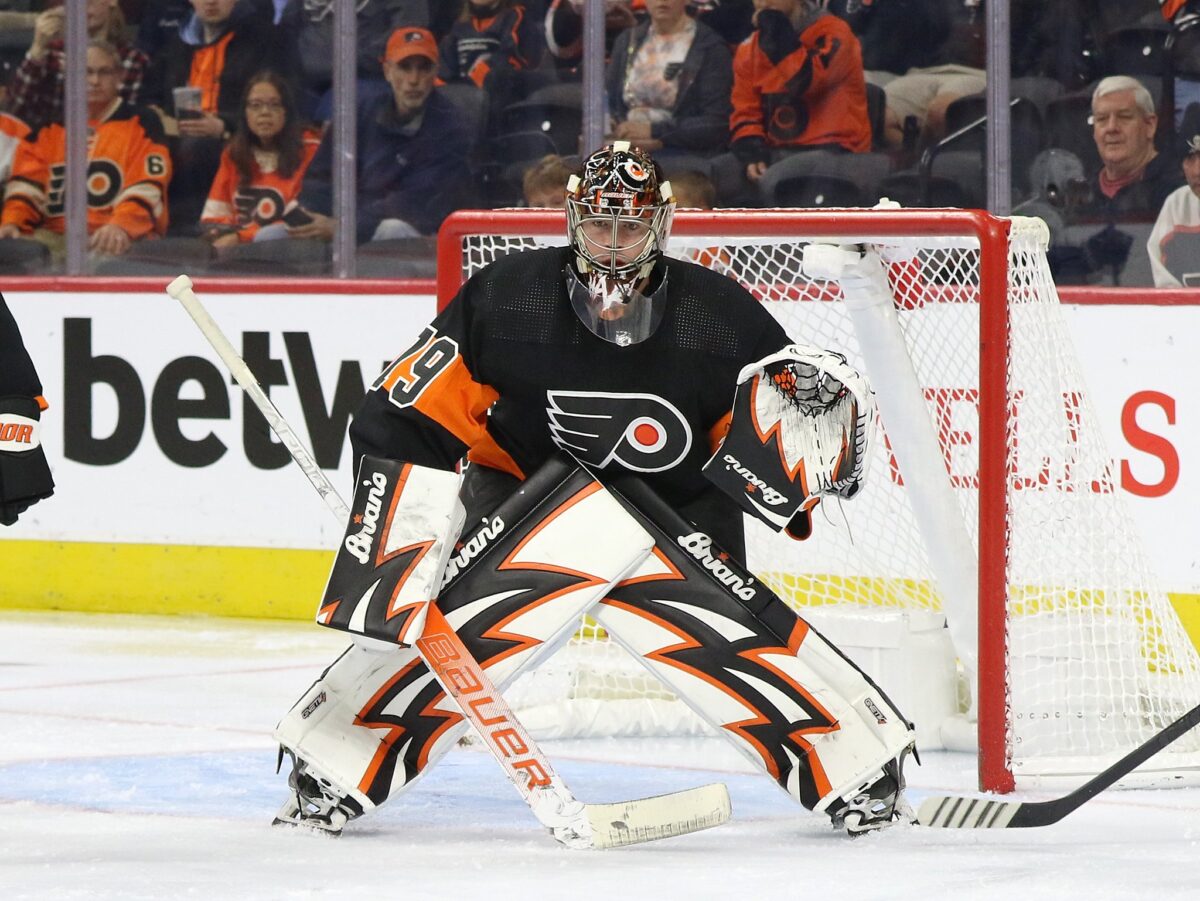 Another option is still Devon Levi, who was seen as a significant trade target for Hughes before Christmas. With Ukko-Pekka Leuukkonen and the highly toughed 6-foot-5 goaltending prospect Topias Leinonen, Levi may be available for assets to fill needs elsewhere. Levi is currently the Northeastern University starting goaltender, a team Hughes is very familiar with as his son, Jack Hughes, is a member of that team. At only 21 years old, he could become one of the jewels of the Habs' prospect system as he could have time to develop and be given significant playing time at the professional level in a rebuilding franchise. 
Canadiens Draft Option 
Finally, what if the goaltender of the future hasn't yet been drafted? Hughes could choose to use some of his draft picks to fill the need and bank on his development team to deliver his starting goaltender in a few seasons. Even if Hughes trades or signs a goaltender, he should still hedge his bets and draft one or more to add to the prospect pool. He has several directions he can take in using the draft to add goaltenders.  
---
Latest News & Highlights
---
The first path he can take is to draft an over-ager. Just a look back at the 2023 World Junior Championships (WJC), where two examples can be found. Adam Gajan went undrafted out of the Slovakian professional league. This year, he joined Slovakia as the team's third goalie before he took over as their starter and allowed his team to challenge the USA and Canada. The other is 20-year-old Tomas Suchanek. He's in his final year of draft eligibility and the Tri-City Americans starter has made a case to be selected after an impressive performance at the WJC, guiding Czechia to a silver medal. 
Finally, Hughes could find a way to land that highly coveted third first-round pick he told TVA Sports he is on the lookout to trade for. If he can get it, the options become very interesting with goaltenders like Michael Hrabal of the United States Hockey League (USHL) or Scott Ratzlaff of the Western Hockey League (WHL), who are challenging to become legitimate options as first-round selections. Hrabal is a 6-foot-6 prospect, who is listed as a first-rounder on TSN's Bob McKenzie's draft list but looks to be several years away from his potential as an NHL starter. 
Before any rebuild is seen as complete, Hughes will need to address the position once and for all. Unfortunately, it is also the most difficult one to address, especially if his goal is to place a goaltender in his core that will be ready to be a starter when they are ready to challenge for a Cup. Even if he isn't looking for a star, franchise-type goaltender that can steal a series, the challenge of finding a goaltender isn't something that can be done in just one move. He will be better served by not putting all his eggs in one basket and hedging his bets by taking on several, if not all options available to him. 
---
---