Injuries are a part of sports, and every team has to deal with them at some point during the season. However, the Montreal Canadiens have been one of the most injury-plagued teams in the NHL over the last two seasons. With every player on the roster with the exception of Nick Suzuki, the Habs lead the NHL in man games lost this season. In 2021-22, the Canadiens led the league in man-games lost as well. Due to this, they have struggled to maintain a consistent lineup over the last two seasons and have been forced to rely on depth players and prospects to fill the gaps.
There have been questions raised in the media and by the fan base asking what is going on with this team. There are some that chalk it up to bad luck, others some kind of mismanagement by the staff. It's not that black and white, and no doctor or professional trainer would be in a leading role at the highest level of the sport if they mismanaged players and their health. Not only would the players lose faith in them, but teams would never keep them on staff.  
In preparing this article, I have spoken with orthopedic surgeons and professional trainers both in the military and NHL who all asked not to be quoted as they are still actively working in the domain and did not want to be seen as second-guessing or influencing assessments. In this article, we will explore some of the reasons why the Canadiens have suffered so many injuries this season.  
The Hockey Gods  
It's almost a cliché how NHL teams use injuries as an excuse for their position in the standings. In the Canadiens' case, while that is a factor that can't be ignored, it's not the only reason. That being said, this team would be much closer to the playoff bubble if they were healthy. Just look at their start to the 2022-23 season where they began with a record of 12-11-1 before the injuries began to pile up at the beginning of December, with Sean Monahan's being the turning point.  
Related: Canadiens' Martin St. Louis Building a Winning Culture
---
Latest News & Highlights
---
Sometimes the Hockey Gods demand a sacrifice before they can give you any rewards. No amount of puck luck, surprising waiver-wire pickups, or effective coaching techniques can make up for the sheer number of injuries sustained or keep up the .500 pace for the rest of the season. But is it just bad luck or is there an underlying issue in the medical approach? With a world-class organization that is willing to spend what is required to support its players, it is more likely bad luck. That being said, there may be areas that can be improved upon, but to do that, we need to look at how the modern medical model works for a professional sports franchise.
Canadiens' Approach with Monahan 
There is a team of professionals on hand to assess and rehabilitate players who may be injured. Their roles are defined, but they all work together. Once a player is suspected of being injured, it could be that the player asks to be seen or it is the team physician who identifies a player that should be assessed, either way, something looks to be physically wrong.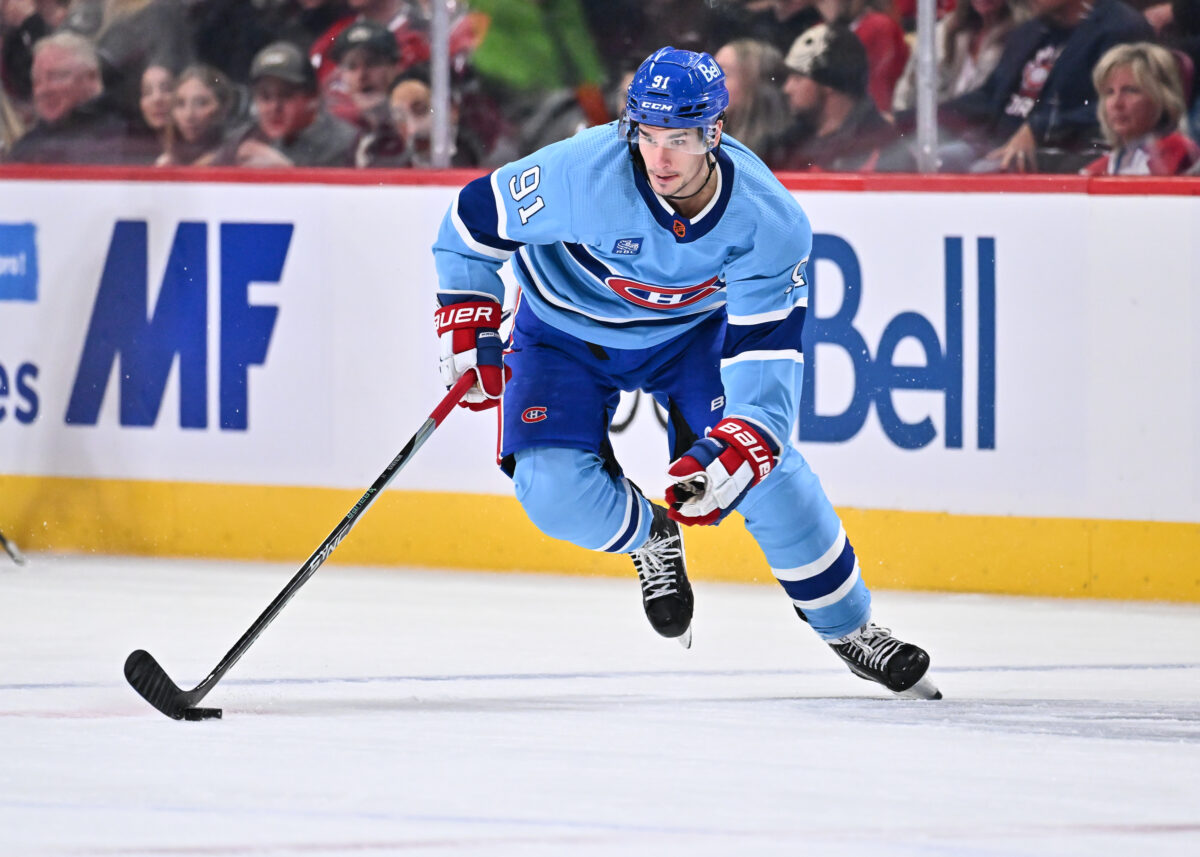 The concern would be that the medical staff is knowingly allowing players to continue to dress and play with injuries. Obviously, some injuries may allow a player to continue, but where they draw the line in those circumstances has been the subject of some concern, as seen with Sean Monahan's situation. For him, the psychological factor played a role in his continuing to play, especially for his return to Calgary to play his former team.
What Monahan's situation proved is that there is no room for error in injury assessment or applying a treatment strategy because there is no time for second attempts as the recovery period is extended, adding more missed games before the player is cleared to return. Allowing him to play on a broken foot opened the possibility for the medical staff's larger concern; if the injury is worsened by continuing to play. In his case, his continued play with a foot injury caused him to aggravate his reconstructed hips. When healthy, his skating motions are controlled, but, weakening one side due to the injured foot forces his opposite leg to compensate placing added stress onto his hip, and aggravating his prior injuries.   
For the player, the psychological factor: "Will I be able to continue to play or compete?" is a significant factor in decisions. The larger concern for the medical staff is if the injury is worsened by continuing to play. When dealing with injuries and chronic problems, it is important to realize that any injury can cause players to compensate, disturbing their regular functional motion, such as the one seen with Monahan.
Canadiens' Approach with Edmundson 
Some causes of injury are obvious, such as body contact, a blocked shot, and even an awkward fall. Perhaps the hardest to assess and even harder to prevent is overuse. Repetitive motions, even just skating, and shooting can lead to injuries without sufficient rest and recovery. A back injury, like the chronic issues Joel Edmundson is facing now, falls directly into this category. Rest is one crucial part of preventing overuse injuries, players need breaks to allow time for their bodies to heal. This is why teams are using "maintenance days" as well as "game management" more often now.
This is where the importance of the team's strength and conditioning coaches is seen because another part of prevention for this type of injury is "recovery workouts" that allow a player to focus on their unique physical needs to rebalance their stability, flexibility, strength, and power. This allows each player to undo the damage done while on the ice to keep the body moving properly for optimal performance.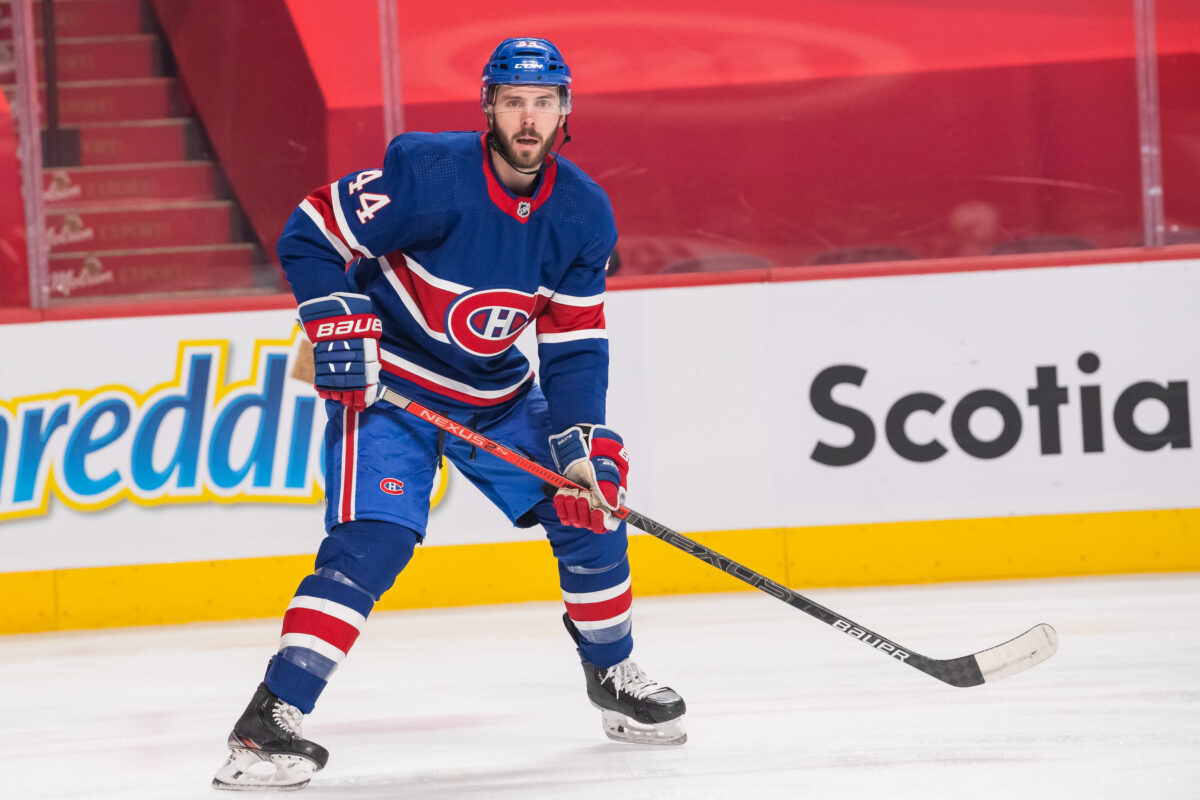 For Edmundson, his pre-season tests (medical and physical) at training camp provided the team's medical and training staff with a baseline for his health. He was unable to start the season and the testing allowed them to adjust his training program. Part of that was working with the player development coaching staff in adjusting any inefficiencies in his movements, positioning and even adjusting his skating technique. Director of player development Adam Nicholas has been highly active, working with players individually and in groups to make these types of adjustments. 
Yet there is no perfect solution, as Edmundson was out again in mid-January with the same "lower-body injury", showing that the battle against overuse is a constant struggle. Using more rest and maintenance days, or even games off may be required for some players like Edmundson. This is where the training staff needs to attentively watch players on and off the ice, providing medical staff with the best possible information regarding a player's movement mechanics to help avoid missing more games than necessary. 
Caufield Example of Canadiens' Approach 
Cole Caufield can be used as an example of the coordination between the physicians and training staff.  Shoulders are a key area to target in training to optimize mobility, muscle control, and strength, especially for Caufield whose elite shooting ability is affected by this. His shoulder injury occurred earlier in the season, yet he was allowed to continue to play. His injury was more acute, as in, not overuse but one stemming from contact and an awkward fall.   
At the onset of his injury, a joint dislocation. It is guaranteed a medical doctor fully assessed the extent of the injury. A decision was made based on this and the player's assessment of the pain threshold, mobility, and desire to continue. In Caufield's case, they chose to allow him to continue playing. A treatment plan was developed that fit his physical abilities and allowed him to play with the hopes that it could safeguard against the further risk of injury. Afterward, there were no indications early on that he was affected by the shoulder, continuing to score goals and showing no signs of avoiding physical contact. This continued until he suffered a second incident, and soon after, the choice was made to end his season and correct the issue surgically. So far, there seems to be no permanent damage.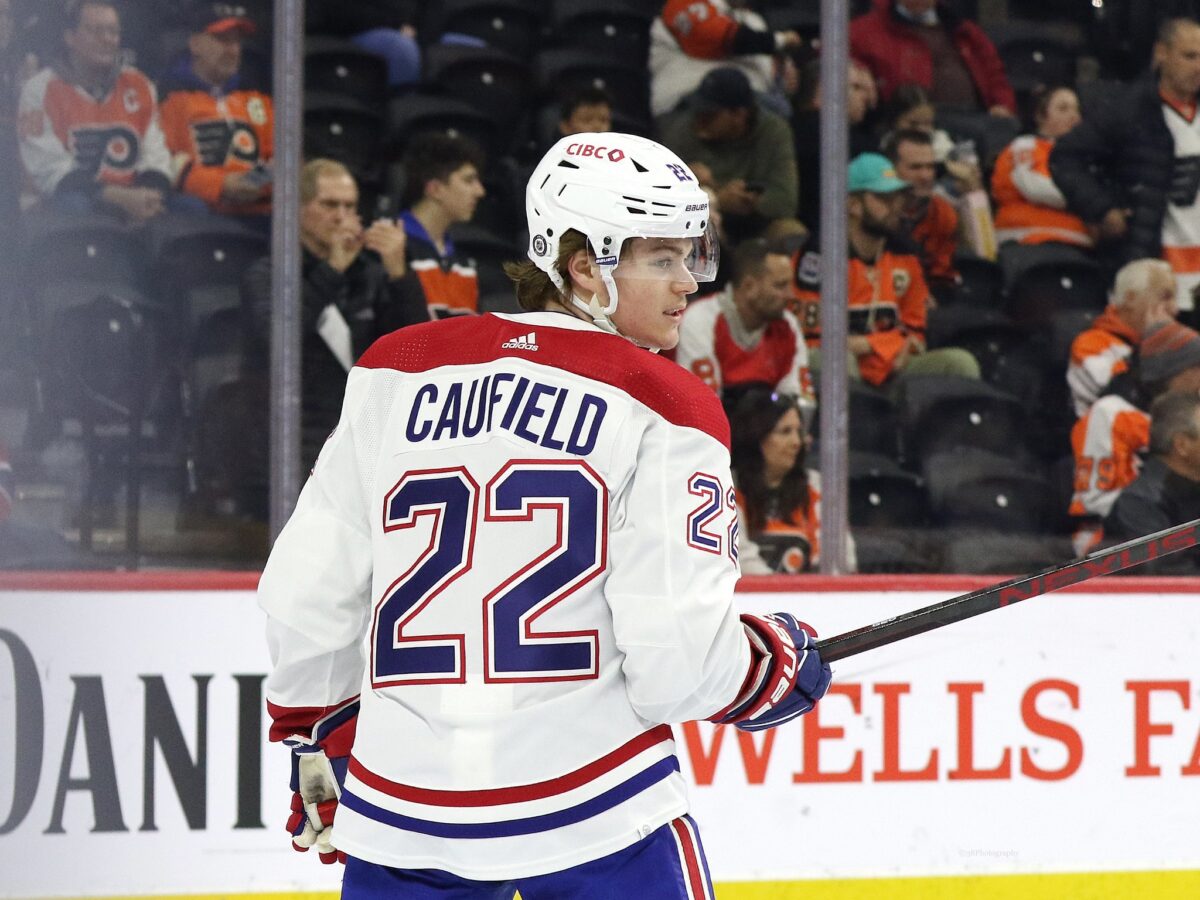 Now the recovery period begins, and while the player will eventually reach a point where he may feel as though he's ready to return to play, the entire assessment process starts again. It is not an easy process as it involves surgeons, team physicians, the training staff, and the strength and player development coaches providing data from their professional domains before any decision on a return to play. Because of the sheer number of long-term injuries sustained over the last two seasons, fans will voice concerns. It's important, especially for a franchise that wants to be seen as far more transparent, that the public relations teams are given as much sharable and accurate information from the medical staff. While the player's long-term health and success is the main goal medically, how their recovery is shared with the fans can be a crucial tool in quieting the dissent and buying the player time and goodwill as he recovers.
Each player's injury and situation are unique. So far, there is still no clear or known underlying cause for the rash of injuries the Canadiens have sustained over the last two seasons. Even if it truly is just the hockey gods causing bad luck, management must continue to constantly reassess the processes used. Perhaps they can find a way to appease the hockey gods as well as use this as a motivation to become leaders in the treatment of sports injuries. Even though no one I spoke to believes the Canadiens' medical staff has done anything wrong, Montreal will need to find some method to ensure their players remain healthy over a season if management wants to take that next step in the rebuild process.