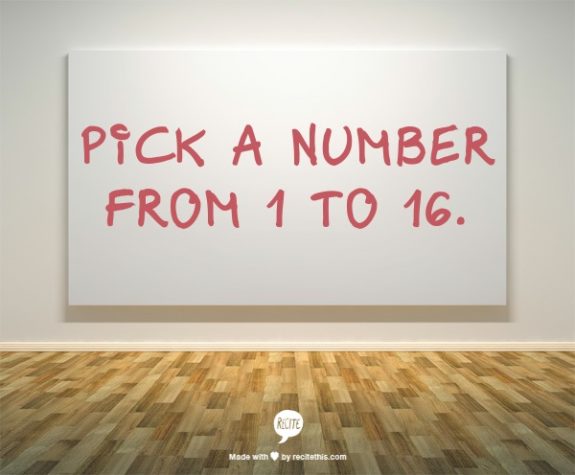 The Habs aren't exactly quieting their pre-season critics or dominating the East. Most 'experts' picked them to battle for one of the final playoff spots in the East. They're currently meeting those expectations.
Through 19 games of the 2013-2014 NHL season, the Montreal Canadiens sit in 7th place in the Eastern Conference with 20 points (9-8-2). The quarter mark of the season is within sight.
However, at this point there is reason for optimism. There are many reasons to expect they'll move up in the standings through the 2nd quarter of the season.
Disregarding what other teams might do, let's look at the key factors why the Habs should surge through to the season's mid-point.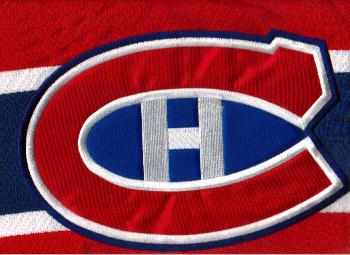 Below I highlight why the Habs should be sitting better than 7th in the East come New Year's Eve when they'll play their 41st game.
1. Carey Price is on top of his game.
Carey Price being on top of his game. It was identified as a key success factor for the Habs this season. What else is new? Well, he's done it. Very convincingly. With a 2.12 GAA (10th in league) and a .933 save percentage (7th in league) on a team sitting 7th in the East, Carey's play has kept the Habs in the hunt so far this young season.
2. Western road trips done. With relative success.
Eastern teams have struggled a majority of the time against Western teams. The Habs are no exception. Of their 19 games played to date, 12 have been against Western Conference teams, with half of those being on the road. Picking up 11 points (5-6-1 record) out of a possible 24 versus Western teams is a relative success. Now on to the Eastern teams.
3. Now facing Eastern Conference and Divisional rivals.
While they have played to a 5-6-1 record against Western teams, the Habs have only played 7 games against Eastern teams. In those games they have a 4-2-1 record. With a heavy dose of Eastern Conference matchups on the schedule through to the end of the year (16 of their 22 games) the Habs have a wonderful opportunity to make a move. Upwards.
4. Injured players returning. A relatively healthy lineup.
Slated to return from injury this coming weekend are Alexei Emelin (0 GP) and Brandon Prust (8 GP). Two key elements in team toughness and competitiveness that have been missing from the Canadiens' lineup recently. The return of both players has been eagerly anticipated by both the fans, and their teammates. If they simplify their game until they get the rust cleared off, then good. If they try to do too much (can Brandon Prust ever not try to do more?) then they risk a setback in their recovery, or risk hurting the team on the scoreboard. The KISS principle should be made very clear to them in their first few games back. Keep It Simple Stupid. And no, I'm not calling Emelin and Prust stupid.
5. David Desharnais has nowhere to go but up.
I'm not mocking David Desharnais in any way here. Desharnais will be the first to admit that his performance has hit new lows, recently being a healthy scratch for some contests. The bright side? The message has been sent, it has been received, and Desharnais gets to start fresh. His performance can only improve, right?
6. Max Pacioretty's annual slow start to the season is about to end.
MaxPac is a slow starter. I won't say that his 4 seasons of slow starts establishes a solid career trend, but he has shown in the past that November and December appearances are when he does begin putting better stats on the board.
7. The Kid line is still leading the way.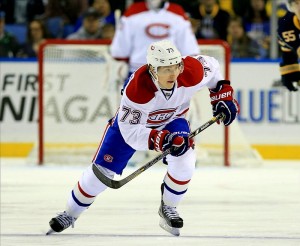 Many, including myself, believed the strong start to the Kid line (I don't like the EGG line moniker) was an aberration. Yes the players are very talented, but I believed their early success at home would disappear once on the road and once other teams took notice. I thought that when they hit the road, and didn't have the favorable line matchups they enjoyed at home, their performance would suffer. Although this has occurred to a degree, this line is still the team's greatest and most consistent weapon. Might as well ride them while they're hot. Please coach, give them more ice time.
8. Plekanec seems reinvigorated.
In a recent article I wrote about how Thomas Plekanec seemed too 'comfortable' now in Montreal, something that doesn't bode well for the drive and determination that fuels an athlete's performance. It appears I was wrong. Plekanec is playing with consistent vigor and passion. He's on pace for 56 points this season, but I'm very optimistic he exceeds that.
9. PK Subban seemingly out of the coach's doghouse (if he was ever in it).
I'm not going to spend much time on this one as I feel it was more a media event than a team issue. What was clear was that PK Subban's TOI minutes weren't proportional to his perceived value to the team. I tended to agree. His latest TOI from the last couple of games seems to have eased everyone's concern. I've made my view of PK Subban very clear. Enough said.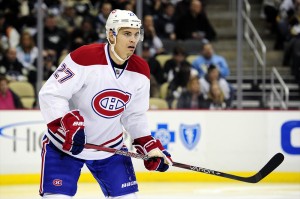 10. Rene Bourque will play to his potential  soon.
Rene Bourque has more in him. I know it. He knows it. Therrien knows it. I believe he has the elements to be a 60-point player. I want more than anyone for this to be a breakout year for Bourque. People have criticized my recent criticism of him. That's a good thing. They care about him too then.
11. Markov having a great start to the year.
Markov is playing great. Well, at least much, much better than most would have expected at this stage in his career and given his injury struggles. He's on pace to reach point totals he hasn't hit since the 2008-2009 season. If he keeps it up he should be back in bleu, blanc, rouge next year. He will be an unrestricted free agent at season's end. Can the Habs afford to not resign him?
Let's revisit the debate on January 1st.
Mark your calendars for January 1st, 2014. I've laid out the elements of why the Habs should be sitting in slot 1-6 of the Eastern Conference standings on New Year's Day. If they aren't, then they've squandered a glorious opportunity and risk missing the playoffs altogether. We can then begin a new debate on what went wrong.
If they are sitting better than 7th, then they will have momentarily exceeded the expectations from their critics and the 'experts'. They'll have the second half of the season to either prove them completely wrong, or completely right.
Lead Writer for the Montreal Canadiens at TheHockeyWriters.com. Also, tracking man games lost data for pro sports at ManGamesLost.com. PhD in cell biology from McGill University. Lifelong Habs fan.