When talking about Montreal Canadiens' prospects outside pro hockey, the usual guys like Cole Caufield, Jayden Struble, Matthias Norlinder, and even Jordan Harris are brought up. However, one player who has been rather exceptional is fourth-round pick, Sean Farrell.
Farrell has been absolutely lighting up the USHL with the Chicago Steel. The 19-year old forward has scored 18 goals and 59 points in just 32 games thus far, good enough for 1.84 points per game. His performance has officially brought him in the conversation for the most underrated prospect in the Habs' system.
With the performance he has had so far, he is looking like he is a prospect to not take lightly going forward. He could be a very interesting prospect over the next few years.
How Good Is Farrell Really?
Farrell has been playing in a league below the NCAA, so a lot of people may question the amount of points he has given his competition. However, his performance is by far one of the best in the league. The only guy who is essentially close to him in production is his teammate Matthew Corinato who has 55 points in 31 games. The two players have completely dominated the league, and even the guys in third and fourth in league scoring are their teammates Erik Middendorf and Josh Doan.
The scariest part is that as of their last game, none of Farrell, Corinato, and Middendorf play on the same line as they are all left-wingers. However, in terms of an all-around offensive game, Farrell is the best as he can score but is primarily a playmaker, whereas Corinato and Middendorf are better suited as snipers. The point is that Farrell is at the top of what is a powerhouse in the USHL, and there is no reason to believe he won't have some success next year at Harvard.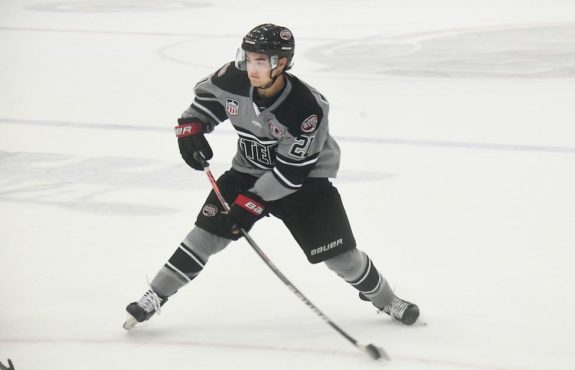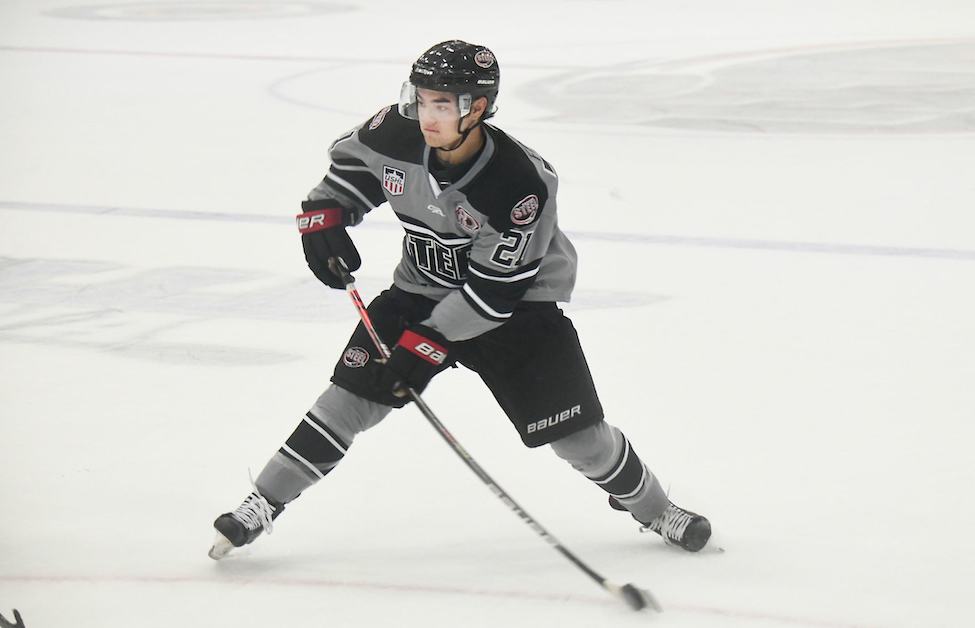 The way Farrell plays as a play-driver allows him to bring this ability to the next level. He impresses every game as his team continues rolling over the USHL. I wouldn't expect him to be a superstar in the NCAA, but it is very possible that he'll put up a little under a point per game in his rookie NCAA season, especially with the total dominance of the USHL. He works his butt off to create his points, as evidence below.
Farrell has passed his total of 56 points in 44 games last year, and it took just 31 games to do so. To go with all that, he also broke a USHL point streak record just over a week ago when he registered a point in his 24th consecutive game. With that being said, he has proven he should have been in NCAA this season, but he chose to spend another year dominating the USHL.
What To Expect For Farrell's Future
It should be no surprise to see Farrell in Harvard next year, and likely the season after. However, his performances in those two seasons could decide if he's ready to turn pro and sign his entry-level contract with the Canadiens. Before this season, he was just another draft pick, but with his play, he likely surpassed many other prospects on the depth chart.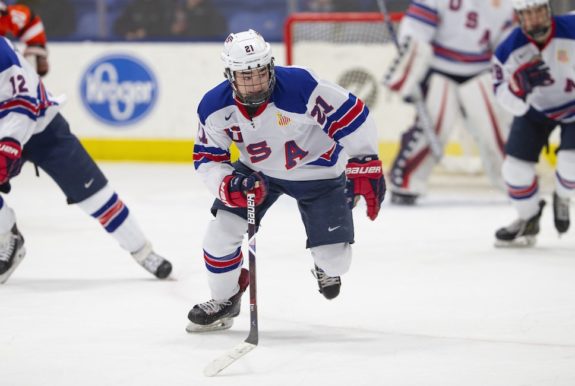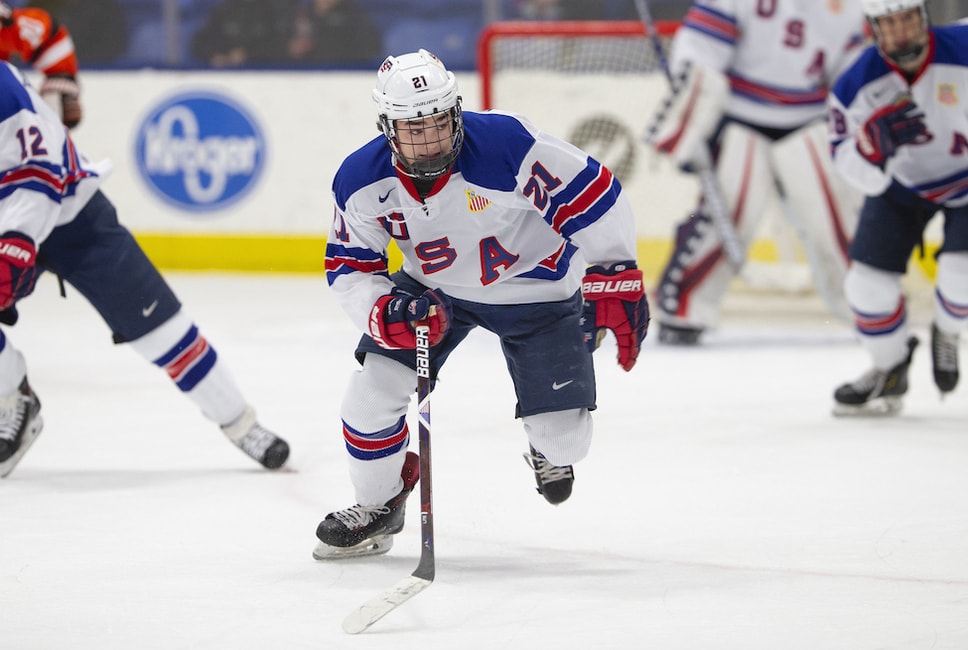 With that being said, it is very likely that he will eventually get a shot with the Laval Rocket of the AHL. If he performs well enough once he joins the pros, he could make it to the NHL as a middle-six winger. The fact that the NHL, circa 2013, is more skill-based than it used to be, plays in Farrell's favour, as the winger only stands at 5-foot-9. Only 10 years ago, it would have been a lot harder for him to make it. Even as we speak today, it is hard to see him be an NHL regular, given his size and the level of competition he's playing. However, if he continues down the path he is going, anything is possible, and we could see him be a regular on the Canadiens or with another NHL team someday.
---
---
Nick is a journalism student at Concordia University. He has been writing about the Habs and hockey for almost 7 years now for websites such as AWinninghabit and Last Word on Hockey. he hopes to one day work TSN.