The Montreal Canadiens got an early jump on the trade deadline on Sunday (Feb. 26). They traded veteran winger Evgenii Dadonov to the Dallas Stars for 25-year-old winger Denis Gurianov. Dadonov had just four goals and 18 points in 50 games this season for the Canadiens, so they were fortunate to get anything in return for him.
Gurianov is a reclamation project for the Habs. They likely could have acquired a fourth-round pick for Dadonov if they hung on to him until deadline day, but decided to roll the dice on Gurianov instead. The big Russian winger is struggling this season with two goals and nine points in 43 games. However, at 6-foot-3 and 205 pounds, he brings some size and he scored 20 goals in the 2019-20 season.
The Canadiens will be hoping he rediscovers some of that offence in Montreal. He is certainly not over the hill, but it is odd to see a 25-year-old struggle so much after having decent success earlier in his career. It was interesting to see Canadiens general manager Kent Hughes take a chance on a reclamation project instead of a mid-round draft pick. If he continues with that approach ahead of the trade deadline there are several interesting players available that would be worth calling on.
Jakub Vrana
The Detroit Red Wings have a real chance of making the postseason this year for the first time since 2016. They are just outside the final wildcard spot but will be in a battle with the Buffalo Sabres and Pittsburgh Penguins to get into the playoffs. They are not a team that is in cap trouble as they currently have about $14 million in cap space.
Related: Chris Tierney: Get to Know the Canadiens' Newest Acquisition
---
Latest News & Highlights
---
One player they seem to want to move on from is Jakub Vrana. He has spent a chunk of this season away from the team while in the NHL/NHLPA Player Assistance Program dealing with substance abuse issues. He is back and has been playing for over two months, though he spent much of that time in the American Hockey League. With his issues behind him, he can focus on playing hockey again, which is something he does quite well.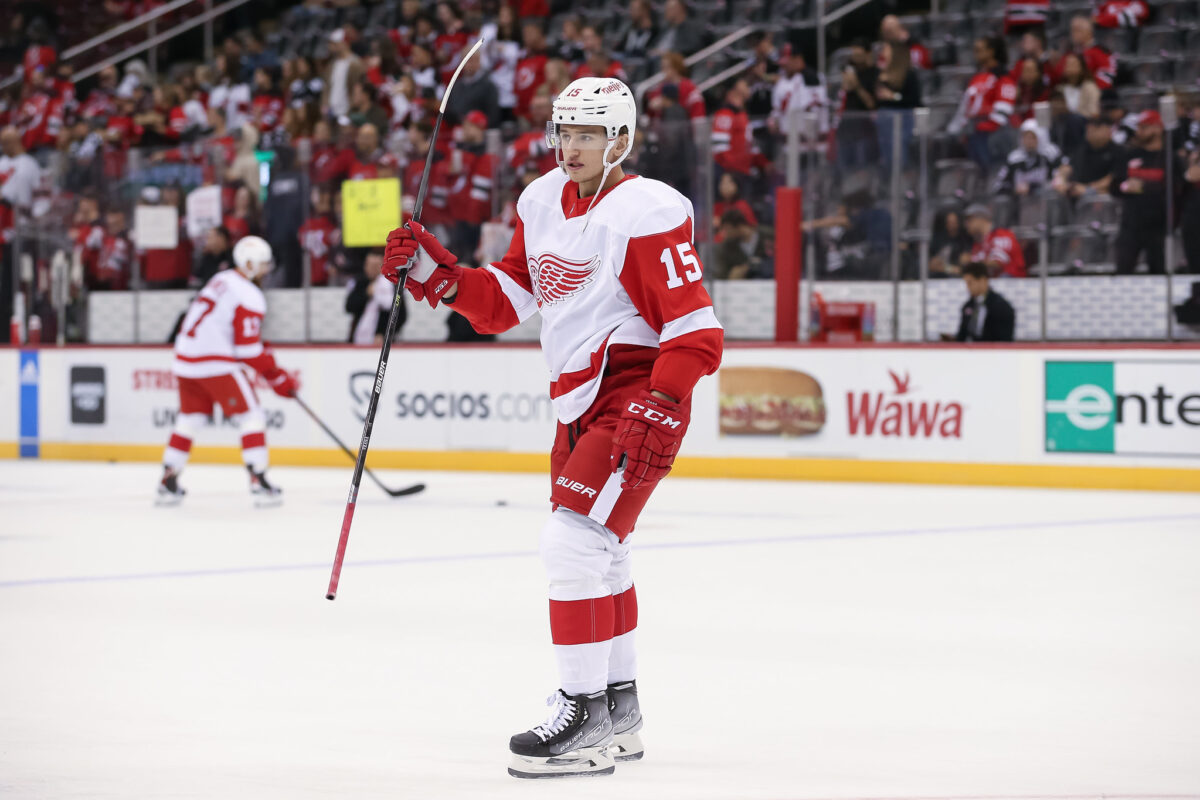 In parts of three seasons with the Red Wings, Vrana has only played 41 games due to injuries and time away from hockey. In those games, he has scored 22 goals and 32 points, which is a 44-goal and 64-point pace over a full 82-game season. The Canadiens don't have many players that are capable of putting up those kinds of numbers and could use a skilled 26-year-old winger that knows how to put pucks in the net.
The bonus is this skilled winger could come cheaply. The Red Wings appear ready to deal him and will be happy to get out from his $5.25 million contract that runs through next season. The Canadiens will still be going through their rebuild at that time and could roll the dice on an offensive winger, much like they did with Sean Monahan last summer.
Acquiring Vrana likely would not cost much. In fact, the Red Wings may be willing to take back a smaller salary in return just to move on from him. A Vrana for Joel Armia swap could make sense for both sides. The Canadiens would be adding about $2 million to their payroll for next season, but freeing up Armia's $3.4 million salary in 2024-25. The Red Wings would be saving that $2 million next season but adding Armia's salary for the next two years. They have so much cap space that wouldn't hurt them, and Armia could play a responsible, defensive, bottom-six, and penalty-killing role.
Anthony Mantha
The Washington Capitals are in unfamiliar territory right now as they are selling assets ahead of the deadline. They have only missed the playoffs once since 2007, but appear to be waving a bit of a white flag right now. They have already dealt Dmitry Orlov and Garnet Hathaway, and could continue to sell before Friday.
If they do continue selling, Anthony Mantha could be a player on the move. The 28-year-old winger from Longueuil, Quebec, is not having his best season. He has scored nine goals and 24 points in 54 games this season, though he once appeared to be a budding 30-goal scorer. Mantha had 24 goals in his first full NHL campaign and 25 goals in just 67 games the following season.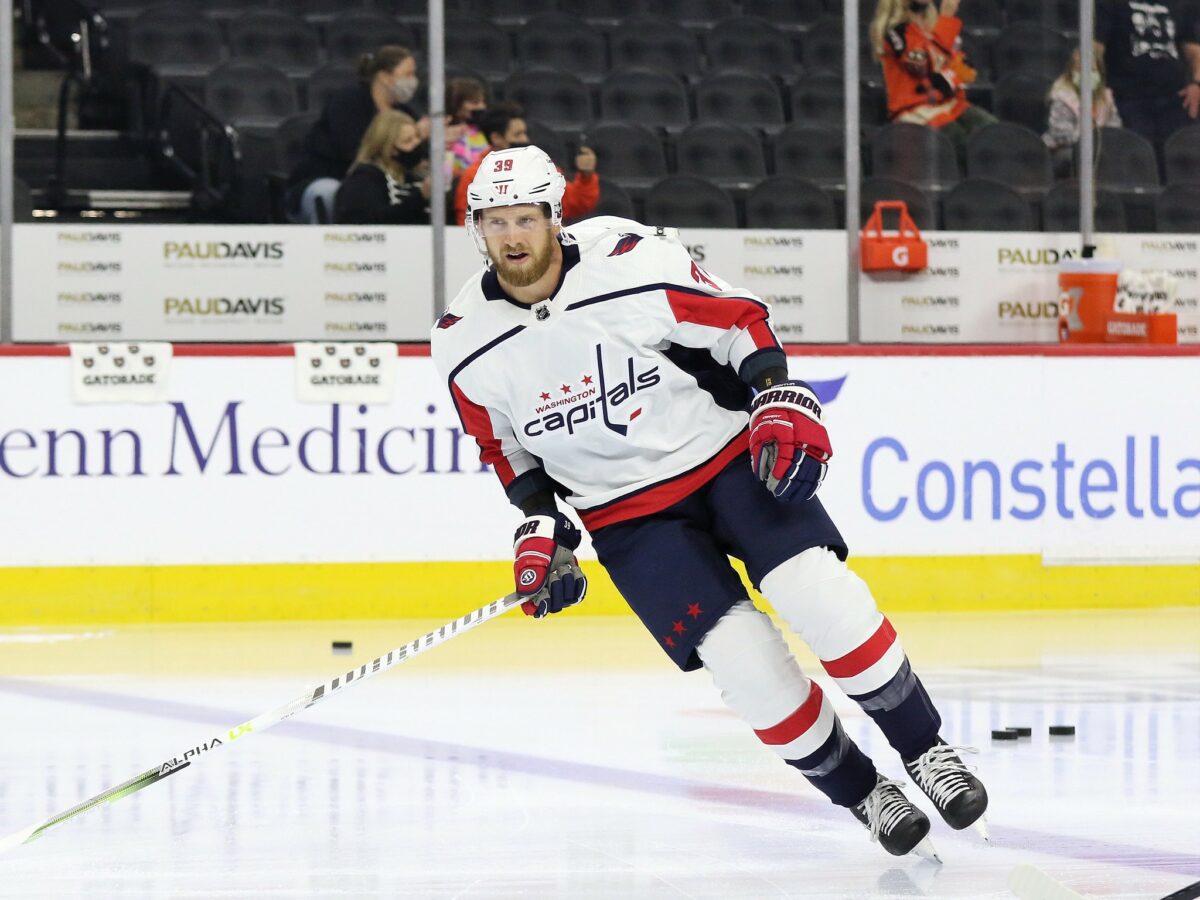 He was traded to the Capitals in 2021 and though he got off to a great start with his new team, he has scored just 22 goals in 105 games since the deal. With another season on his contract at $5.7 million, the Capitals may be interested in moving on from the highly-paid, but low-scoring winger. If anyone is going to take a gamble on a player from just outside Montreal who was once a highly-rated prospect, it would be the Canadiens.
The Capitals are looking to re-tool and could be interested in a defenceman with term on his contract. Right now they only have John Carlson signed to play on the back end next season. David Savard or Joel Edmundson may be enticing to them, but they could also be happy just to have extra cap space to spend on defenders in the offseason. If that is the case, a mid-round draft pick would be all it would take to get the struggling Mantha in hopes he can find his game in his hometown.
Jordan Greenway
Another struggling winger who once appeared to have much more value is Jordan Greenway. The 26-year-old winger was never a big goal scorer, but he fit the description of a power forward who could play up and down a team's lineup. He is 6-foot-6 and 231 pounds and averaged just under half a point per game in his previous three seasons.
This season, however, the hulking winger has dipped to just two goals and six points in 43 games. The Wild are pushing for the playoffs, but would like to unload Greenway's contract, which has two more years on it at $3 million. Like the Stars did with Gurianov, the Wild could look to move Greenway for an expiring contract like Jonathan Drouin. While Drouin is not having a fantastic season either, he is scoring more than Greenway, and his contract will be totally off the books at season's end.
Greenway would have a couple of years to prove to the Canadiens he can still be a valuable bottom-six winger. Hughes has mentioned in the past that he can't build an entire team around small players, which would make Greenway a perfect fit as a reclamation project for the Canadiens.
With Sean Monahan and Joel Edmundson injured long-term, the Canadiens' two best trade chips have lost significant value. Hughes may be forced to be quiet, or settle for late-round picks at this year's trade deadline. Or, if the Dadonov for Gurianov move is any indication, he may be looking for struggling players with upside. Adding Vrana, Mantha, or Greenway would fit that description and give the team a chance at a major home run.