The "12 Days of Christmas" is a classic holiday song first published in its current form in 1908. In a nod to the classic carol, join The Hockey Writers as we count down the 12 Days of Hockeymas. Each day, we will provide you with a piece of hockey history as we eagerly await the start of the 2020-21 NHL season.
Since the late 70s, Canucks fans have been lucky enough to have several prolific goal scorers represent Vancouver. The 40-goal mark is what many consider to be the divide between players who can score and elite goal-scorers. In this installment of the 12 Days of Hockeymas, we'll take a look at the nine 40-goal scorers in Canucks history.
1. Ron Sedlbauer
If people had to guess Vancouver's nine 40-goal scorers, this is the name most would miss. Drafted 23rd overall by the Canucks in 1974, Sedlbauer went back and forth between the Central Professional Hockey League (now the CHL) and the NHL during his first four years as a pro. In the 1978-79 season, his first full stint with the Canucks, Sedlbauer led the team in goals with 40. He also had 16 assists, which set the NHL record for the least assists in a 40-goal season; Rick Nash tied that record in the 2003-04 season, tallying 41 goals and 16 assists.
Setting the Canucks single-season goal record at only 24 years old, it appeared at the time that Sedlbauer had solidified his spot as a franchise cornerstone. That was far from the case, as he was traded to the Chicago Blackhawks midway through the following season after mustering only 14 points in 32 games. He would finish the 1979-80 season with 23 goals and 14 assists. He played his last game in 1981 for the Toronto Maple Leafs.
2. Darcy Rota
After seven seasons with the Blackhawks and a 57-game stint with the Atlanta Flames, Vancouver native Rota joined his hometown team in 1979. In his first full season with the Canucks, he set career highs in goals (25) and points (56). The following season he missed extended time due to a knee injury but was a key member in a Canucks club that made it all the way to the Stanley Cup Final in 1982.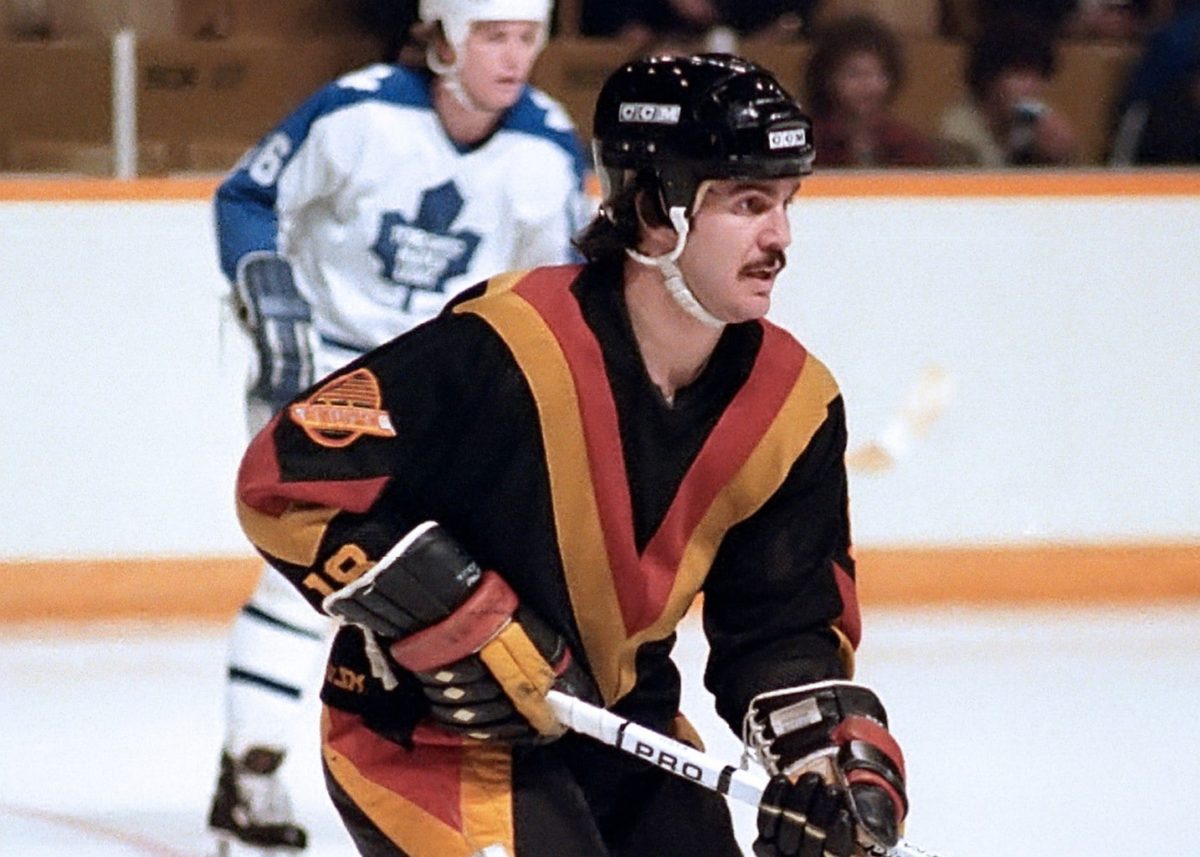 Rota proved that he was a dynamic player when healthy in the 1982-83 season. Appearing in 73 games, he dented the twine 42 times, surpassing Sedlbauer's mark set three years prior. He also dished out 39 assists to finish with 81 points. The following season, he was selected to his first NHL All-Star Game and was on pace for another 40-goal campaign until he suffered a serious neck injury. He attempted to get himself back in the lineup after spinal fusion surgery in the summer of 1984 but ultimately decided against risking further damage and hung up the skates at the age of 32.
3. Tony Tanti
Drafted 12th overall by the Blackhawks in 1981, Tanti played only three games with Chicago before being dealt to Vancouver for Curt Fraser. With the aforementioned Rota missing much of the 1983-84 season, the Canucks needed someone to fill that void. In his second full season, Tanti did just that, scoring 45 goals and 86 points, a 70 point increase from the previous season.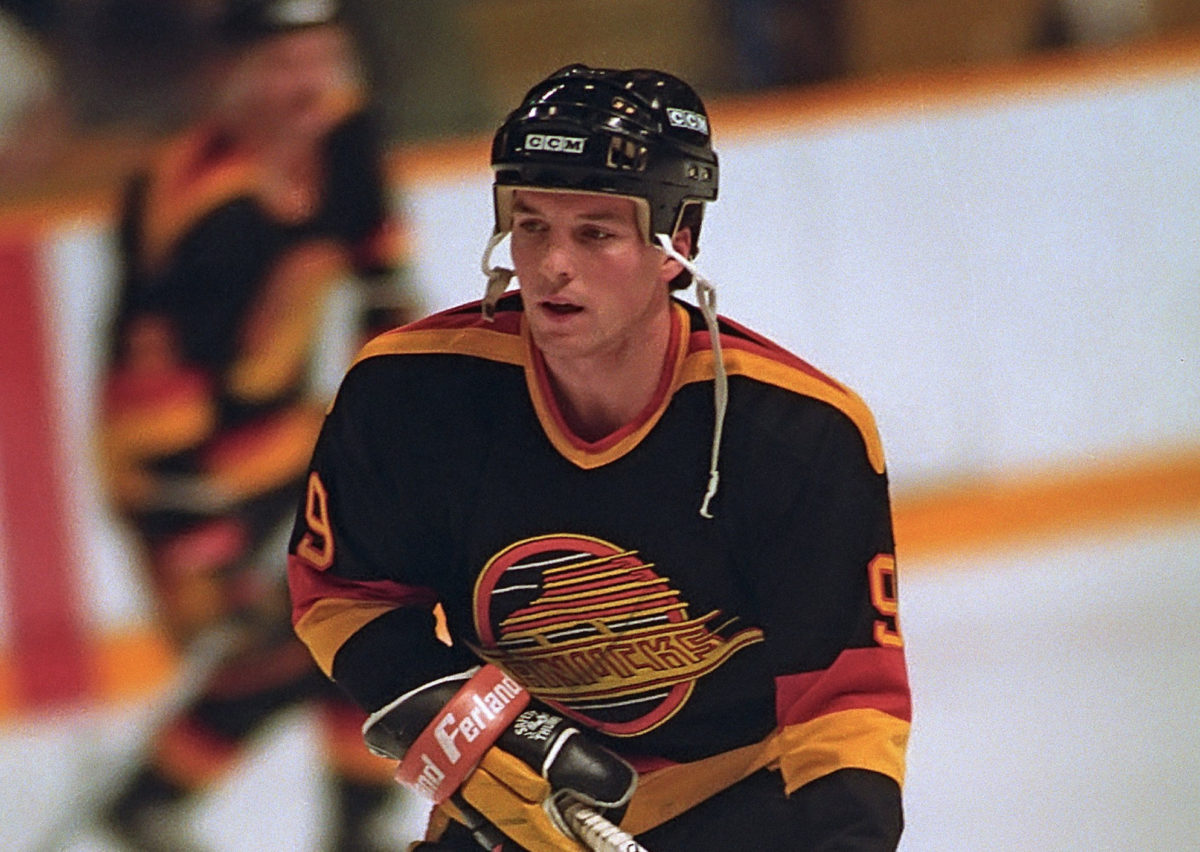 Tanti followed his spectacular sophomore season with back-to-back 39-goal seasons. He would then pot 41 in 1986-87, and 40 in 1987-88. He became the first Canuck with multiple 40-goal seasons and was very close to putting up five straight seasons with at least 40. One of the more underrated Canucks, Tanti certainly knew how to put the puck in the net. (from 'Ed Willes: Maltese Falcon was Canuck star, but Tanti rarely gets deserved respect,' The Province, 05/08/2020)
4. Pavel Bure
Here's where the household names start to show up. Unlike the previous three players, Bure wasted no time showcasing his elite abilities (and never played for the Blackhawks). He tallied 60 points in a 60-game rookie season in which he earned the Calder Trophy. The following season, he became the fourth Canuck to reach the 40-goal mark.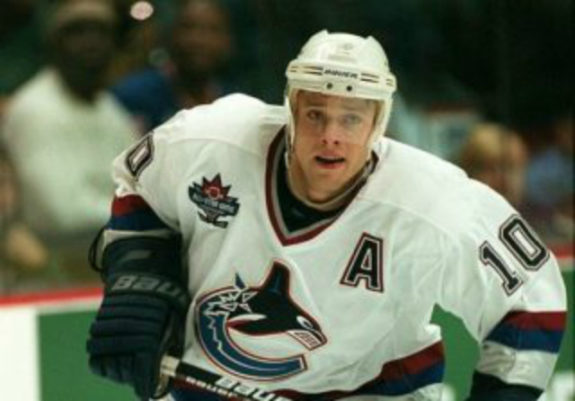 "The Russian Rocket" didn't stop at 40 though; in fact, he was only two-thirds of the way to his eventual total. He finished with 60 tucks, which he replicated in the following season as well. Shattering Tanti's single-season goal mark, it was evident that Bure was Vancouver's first true superstar. Knee injuries began to hinder his goal production in the mid-90s but he was still able to put up 51 goals in his last season with the Canucks in 1997-98.
5. Alexander Mogilny
It's unlikely that anyone will ever top Bure's single-season goal mark for the Canucks, but there are still a handful of players who would also go on to score 40 for Vancouver. Enter Mogilny, arguably Vancouver's second greatest Russian player. Arriving after a trade with the Buffalo Sabres, the Canucks desperately needed his goal-scoring abilities on full display after losing Bure to injury.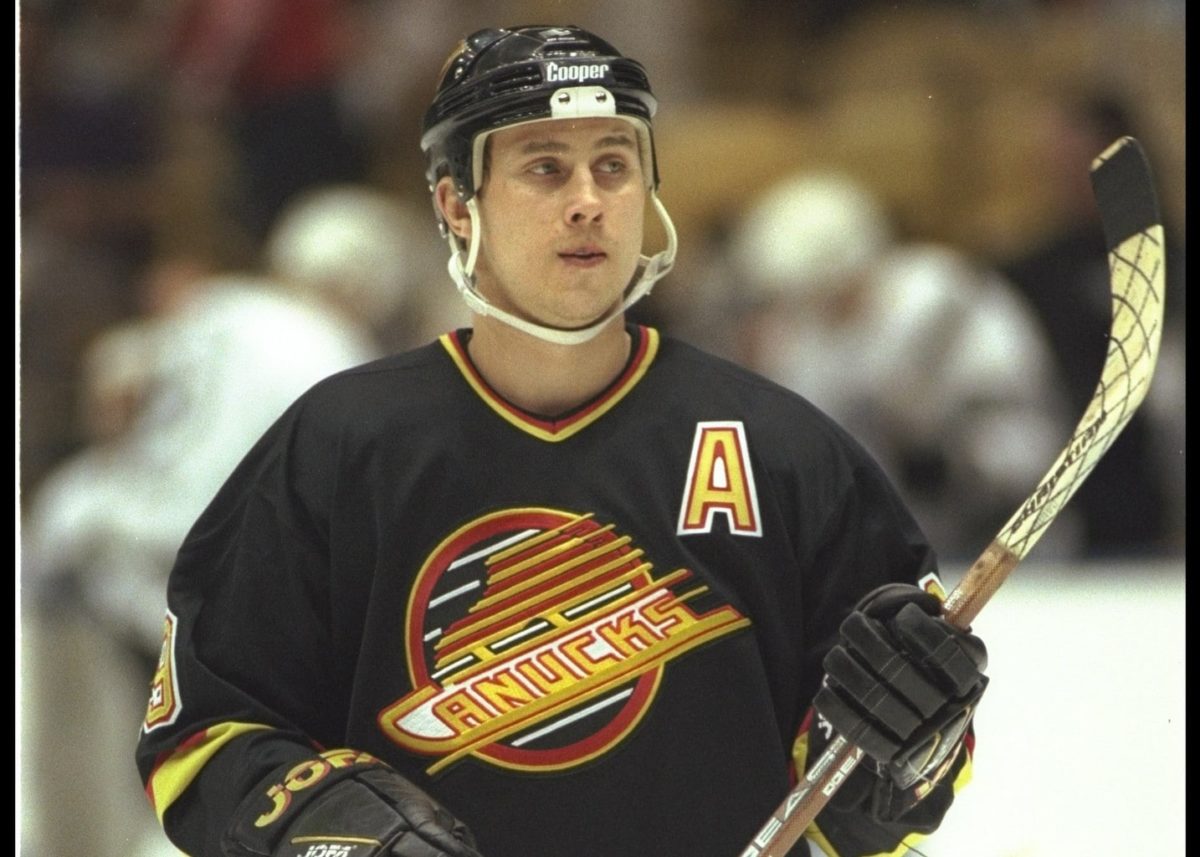 Mogilny did just that, lighting the lamp 55 times and posting 107 points in 1995-96. It seemed that Canucks fans had a lot to be excited for, but it never panned out. The one-time 76-goal-scorer underachieved in the next three and a half seasons with the Canucks, and reached the 40-goal mark only once more, with the New Jersey Devils in 2000-01.
6. Markus Naslund
It didn't take long to realize that Naslund was part of one of the most lopsided trades in NHL history. He put up 41 points in his first full season in Vancouver, and respectable stat lines in the next five seasons as well. Considering the fact that Alex Stojanov, the player given up in exchange for Naslund, would go on to play 45 games with the Pittsburgh Penguins, the trade was already a win.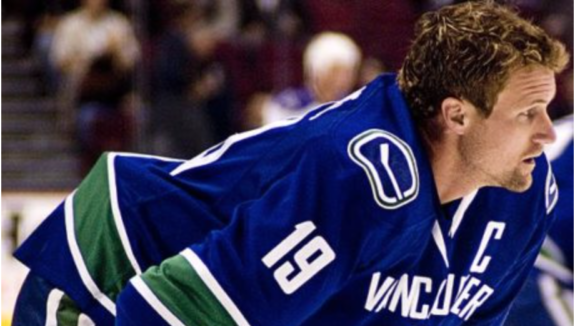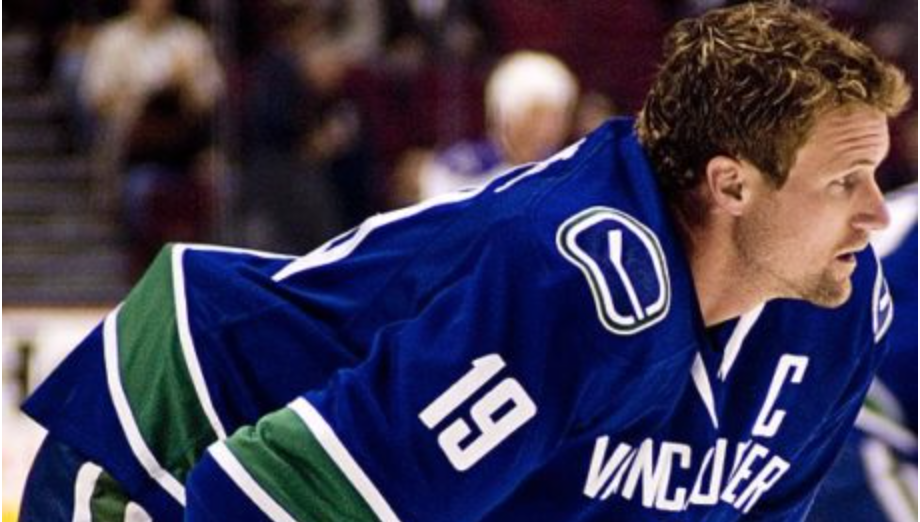 To add even more salt to the wounds of Penguins fans, Naslund elevated his game to superstardom in the 2000-01 season. He set career highs in goals (41) and points (75) and recorded 40 and 48 goals in the following two seasons. The Canucks legend is tied with Bure and Tanti for most 40-goal seasons with three.
7. Todd Bertuzzi
It's easy to forget about Bertuzzi's offensive success in the Dead Puck Era. The 1999-2000 season marked the first of six consecutive seasons of at least 50 points. In 2001-02 he finished third in the league in points, despite missing 10 games due to a suspension. He also finished fifth in the league in scoring in 2002-03. After all, he was a key component of the West Coast Express line.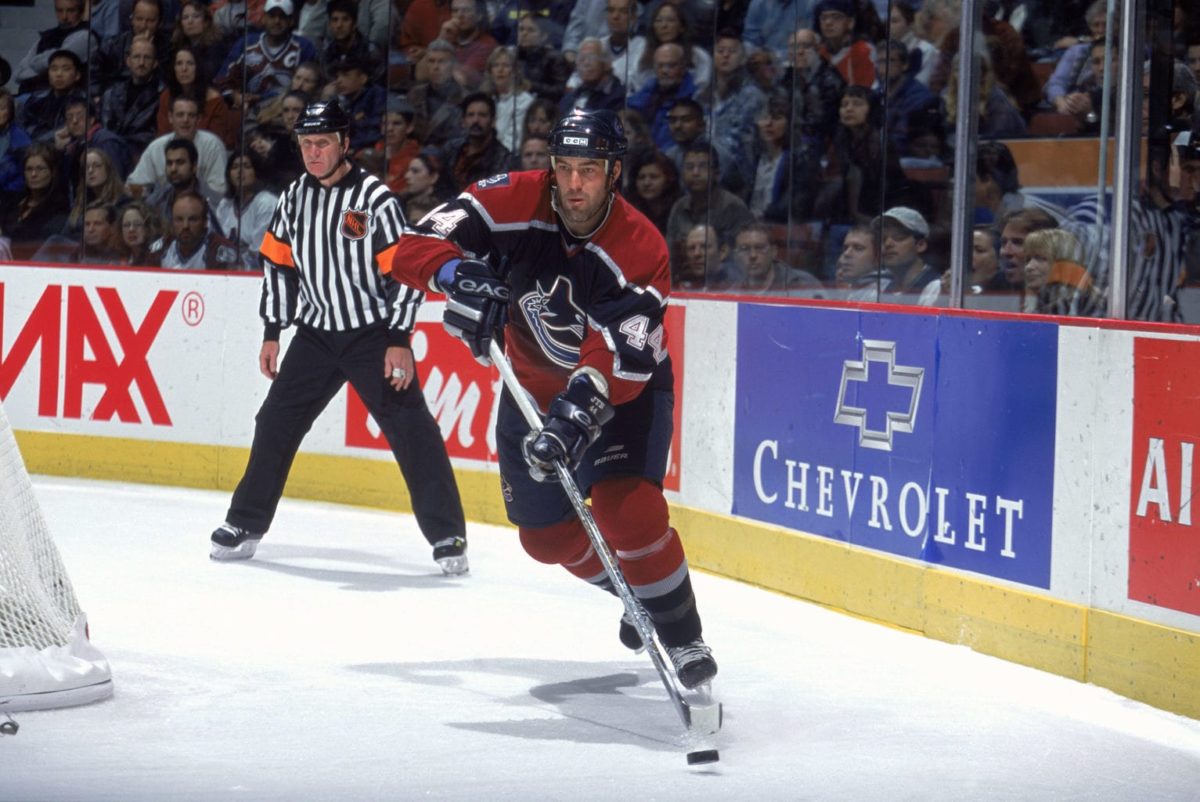 In 2002-03, Bertuzzi also became the seventh Canuck to record at least 40 goals in a season. His 46 goals, 51 assists, 97 points and 144 penalty minutes were all career highs for the colorful character that season. He played alongside Naslund and Brendan Morrison until he was traded in 2006. He bounced around from the Florida Panthers to Detroit Red Wings to Calgary Flames, and ultimately found himself back with the Red Wings where he finished the last five years of his career.
8. Ryan Kessler
It seems that almost every member of the 2010-11 Canucks team had career years, with Kesler being one of them. A year removed from an Olympic silver medal, he won the Selke Trophy, made his first NHL All-Star Game appearance, and scored a personal best 41 goals.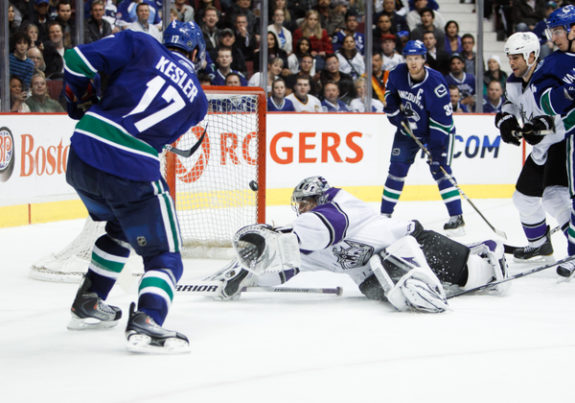 The scouting report for the 23rd overall pick in the 2003 NHL Entry Draft was that he had checking, defensive third-line center potential with a 20-goal ceiling. Kesler obviously blossomed into much more, becoming a mainstay on the second line in a stacked offense, a premier two-way player, a weapon on both the power play and penalty kill, and one of the most frustrating agitators to play against in his time. His offensive explosion in that magical 2010-11 season was simply the knockout blow in silencing those who criticized drafting him.
9. Daniel Sedin
Sedin was another weapon in the offensive armory that was the 2010-11 Canucks. Like Kesler, Sedin had personal bests in goals, assists and points in a year in which he was awarded the Art Ross Trophy as well as the Ted Lindsay Award.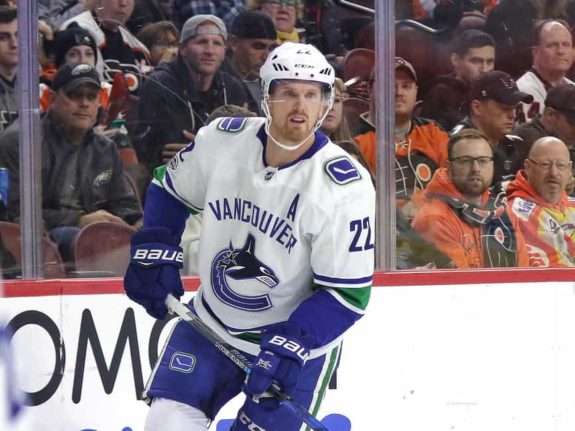 That season Sedin netted 41 goals, becoming the ninth different Canuck to reach the 40-goal plateau. As Vancouver's Stanley Cup window progressively closed and the team transitioned into a rebuilding phase, Sedin's offensive output slowed down. Despite the decline, he is the franchise's all-time leader in goals with 393, and, along with Kesler, is the last player to reach the 40-goal mark.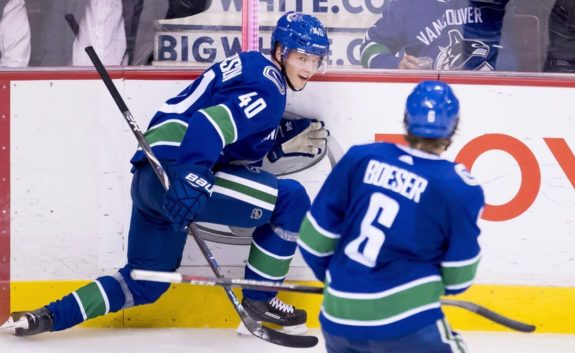 With a 56-game season on the horizon, it appears Canucks fans will have to wait at least another year to see a 40-goal scorer in the blue and green. Fortunately, with what we've seen from the young guns thus far in their careers, it may not be too long for one of them to reach 40, or even more.
---
---
Howdy, I'm Aidan and I cover the Washington Capitals here at The Hockey Writers. I recently received my bachelor's degree in English with a minor in literature from Christopher Newport University, where I also played on the Division lll club hockey team. I can't get enough puck, whether it be writing about it, watching games, competing in men's league or playing NHL 21. I'm always down for some hockey talk, so feel free to leave comments and feedback on my work!