With the Vancouver Canucks mired in their longest losing streak of the season, general manager Jim Benning is working the phones in an effort to shake up the team. Two players that appear to be in those trade conversations are Jake Virtanen and Adam Gaudette. Now we all know about Virtanen, but Gaudette's name has seemingly come out of nowhere. He hasn't necessarily lit up the scoreboard yet this season, but up until now, he appeared to be part of the Canucks' core group along with Bo Horvat, Elias Pettersson, Quinn Hughes, and Brock Boeser. Though, a long losing streak amidst high expectations can derail even the most well laid out plans.
Related: NHL Rumors: Oilers, Canadiens, Senators, Canucks, More
Even though I believe Gaudette is an important part of the team moving forward, the Canucks might think he's expendable with Kole Lind, Dmitri Zlodeyev, and Marc Michaelis looking like viable options for the third-line center position in the near future. In three seasons with the team, Gaudette has struggled to gain a foothold in the middle of the ice, which has prompted head coach Travis Green to move him to the wing in hopes of re-igniting his offence. He also has not improved on his faceoff numbers yet, which is usually a requirement for a checking line center.
When Gaudette's name surfaced in the rumour mill a few days ago, no specific team was named as a potential suitor. That was until Elliotte Friedman mentioned the Nashville Predators, a team that wanted him included in a deal for PK Subban back in 2019. Benning reportedly wasn't willing to part with the promising centerman at the time, so the trade never got done. Now GM David Poile is circling back to him again, hoping that circumstances have changed his mind.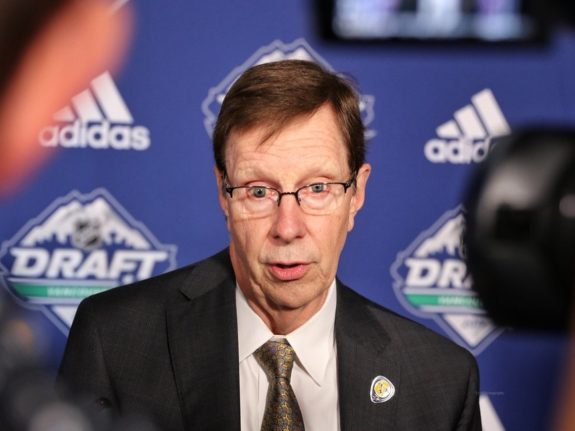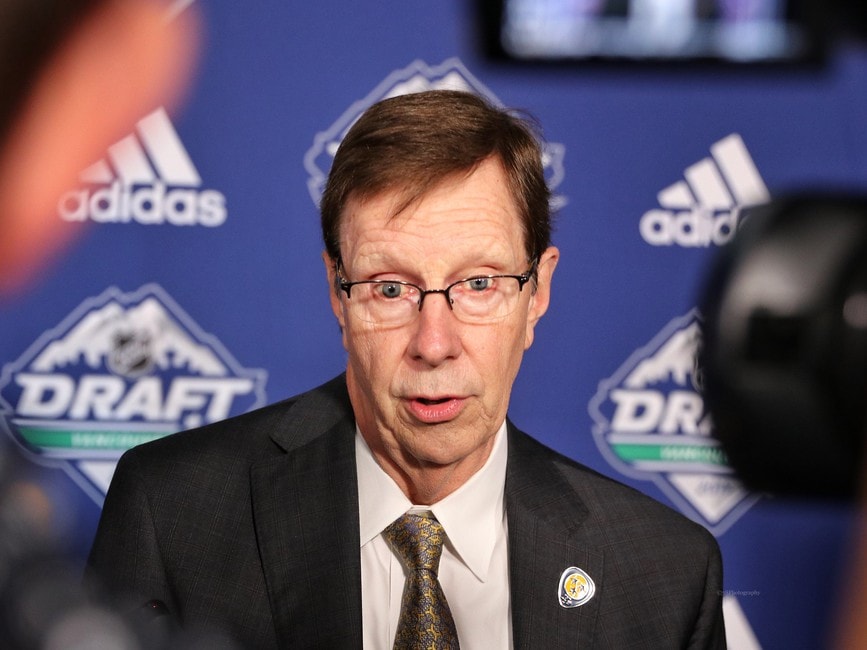 This time Poile might get his man, especially with management being pressured to make a move to improve the team, or at the very least shake up the roster. The question is, who could the Canucks be targeting, or better yet, who should they be targeting? Let's take a look at a few options, shall we?
Mattias Ekholm, LD
Mattias Ekholm has been a staple on the Predators' blueline for eight seasons now, racking up 45 goals and 199 points in the process. He usually plays over 20 minutes on most nights and is a stalwart two-way defender. He also has a very modest $3.75 million cap hit with two years remaining on a contract he signed back in 2015.
Ekholm has been part of speculative trades in the past, so it's not out of the realm of possibility that he could be made available to the Canucks. His value probably goes beyond just Gaudette though, as he's a proven top-four defenceman built for the new NHL. He's also a consistent point producer from the backend with three straight seasons recording 30 or more points. He even blocks shots, as he has eclipsed the 100-mark in six of his eight seasons.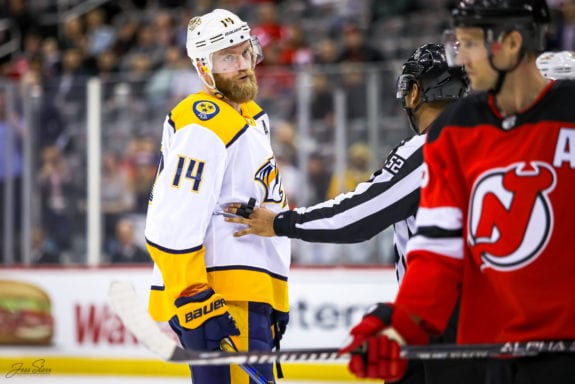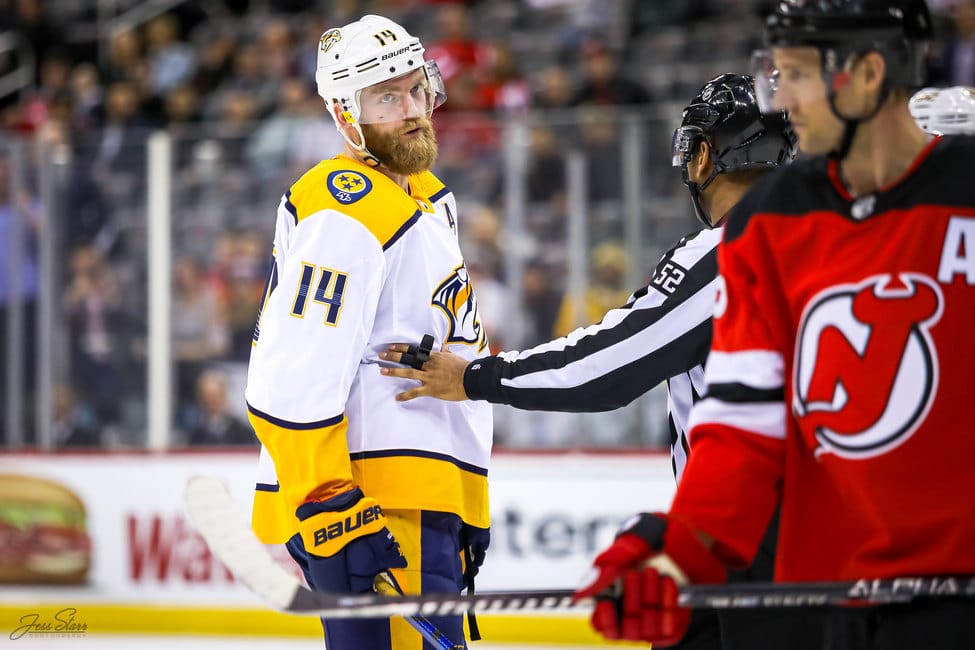 On top of all that, Ekholm is an advanced stats darling with a career Corsi-for percentage (CF%) of 53.1 and has only one season with a CF% of under 50. He also is a regular on the penalty kill averaging over three minutes a game this season and is currently only behind Ryan Ellis in overall ice time while shorthanded. So he would improve the Canucks' special teams as well. Unfortunately, they will likely have to add someone like Virtanen, a second-round pick, or a prospect like Jett Woo to the package to get a deal done.
Luke Prokop, RD
Luke Prokop won't help the Canucks right now, but with Chris Tanev flying the coop to the Calgary Flames, they need another defenceman in the system that could potentially do the same thing he did for nearly a decade. Selected in the third round by the Predators at the 2020 draft, the 6-foot-4 blueliner is a lot like Tanev in the way that he plays. He is a rock defensively, has a strong first pass, and rarely takes penalties due to his fantastic gap control and decision making.
Related: Greatest Memories from Daniel and Henrik Sedins' Careers
Prokop has played his entire junior career with the Calgary Hitmen, the same WHL team that housed both Woo and Carson Focht. In fact, Focht has been a teammate of his since he began his tenure back in the 2017-18 season. With that many connections to current Canucks' prospects, I'm sure their scouts know a lot about Prokop and the skillset he brings to the ice.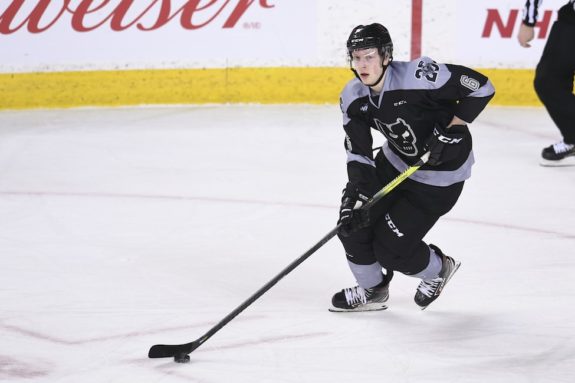 With that in mind, it wouldn't surprise me to hear that the Canucks had him on their draft board before they ultimately selected Joni Jurmo at 82nd overall. If Prokop would have made it past the Predators at 78th, we likely would be talking about him instead of Jurmo. Now that Tanev is out of the organization, the need for a defenceman that can play with Hughes is compounded, especially with how much they are currently struggling to fill the hole next to him. Even though he won't help right now, I do believe he will be part of the solution in the future.
Nick Cousins, C/LW
When the Montreal Canadiens got fortunate enough to have a chance at the playoffs in 2020, I'm sure they regretted trading Nick Cousins to the Vegas Golden Knights at the trade deadline. Even though they ended up going on a surprising run, they were probably left wondering what could have been if they had kept both him and Nate Thompson.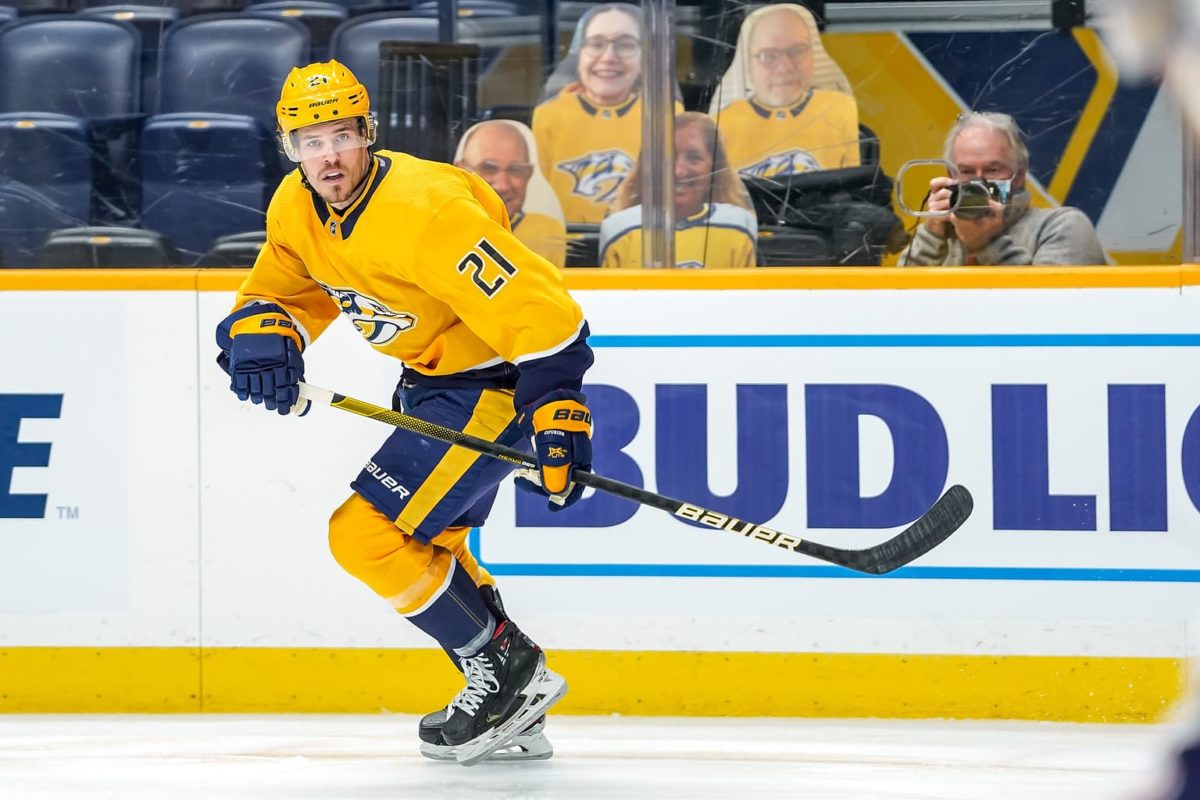 Cousins was a thorn in the Canucks' side throughout their series against the Golden Knights, playing a style reminiscent of Alex Burrows and Jannik Hansen. His speed and determination on the forecheck helped pin them in their own zone on multiple occasions, and it's something the team needs more of in their bottom-six. Antoine Roussel was supposed to bring that type of presence, but ever since his return from injury, he has not looked like the same agitating forward that was so successful with the Dallas Stars just a few seasons ago.
Considering Gaudette's age and potential, the 27-year-old Cousins should not be the only asset the Canucks receive for him. Though, he could be part of a package that includes the aforementioned Prokop and maybe even a draft pick of some kind.
Change Is Inevitably Coming To the Canucks
With various rumours surrounding the Canucks right now, change seems to be a foregone conclusion at this point. Be it a trade, a firing, or maybe even both, we should be bracing for something to happen by the end of the long weekend. Benning's head appears to be on the chopping block after his inability to re-sign key pieces in Tanev, Tyler Toffoli, Jacob Markstrom, and Troy Stecher. All of them are excelling with their respective teams, and three of them continue to stick it to their former boss whenever they play the Canucks.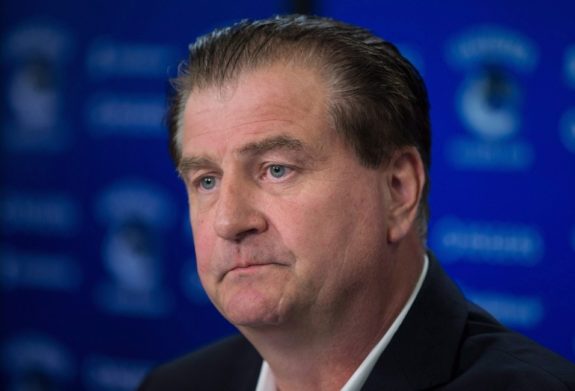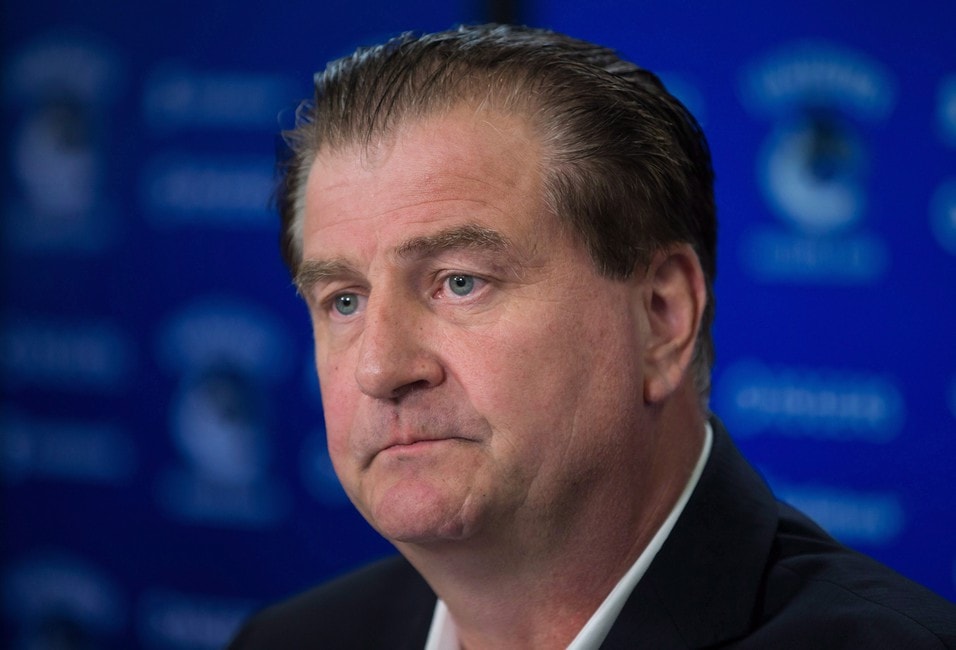 Just look at these stats, Markstrom has three wins, a shutout and a 1.00 goals-against average (GAA), and .968 save percentage (SV%) in three games, Toffoli has eight goals and 12 points in five games, and Tanev has averaged over 20 minutes a night and has blocked 12 shots in three games. Of all the offseasons the Canucks have gone through over the years, I don't think I have ever seen three players dominate so much when they have met their former team the following season. If Benning was not on the hot seat before the season began, their performance is definitely one of the reasons he is there right now.
Related: Canucks Have Some Options if They Decide to Replace Benning
Stecher will not play his former team this season, but he has excelled with the Detroit Red Wings by being their most effective defensive player. With all the struggles the Canucks have had in their own zone, he would be a welcome sight patrolling the blue line right now. Long story short, if you were ranking bad offseasons right now, this most recent one would be firmly at the top.
With Benning's departure seemingly on the horizon, he may not get a chance to make any more deals before he is shown the door. Though with the Canucks' performance being what it is, a change in management alone will not alter anything on the ice. A trade or even a coaching change might be the next step with a new GM coming in to assess the situation around the team. So Gaudette and Virtanen may end up having company on the trade block even if Benning is ultimately fired.
Who do you think the Canucks should target from the Predators? Have your say in the comments below!
---
---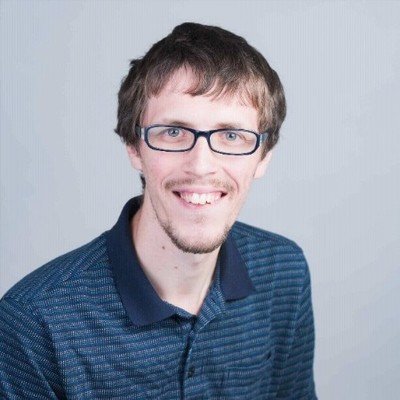 Matthew Zator is the assistant managing editor at THW and a writer who lives and breathes Vancouver Canucks hockey, the NHL Draft, and prospects in general. He loves talking about young players and their potential. Matthew is a must-read for Canucks fans and fans of the NHL Draft and its prospects. For interview requests or content information, you can follow Matthew through his social media accounts which are listed under his photo at the conclusion of articles like this one about Tyler Motte.
Matthew also hosts The Hockey Writers Prospect Corner on YouTube and is the co-host of The Hockey Writers Podcast & Western Centric Podcast.