The Montreal Canadiens — representatives of la belle province — are out west to take on the Vancouver Canucks today and ironically the visitors should feel right at home. That's because, with the trade deadline acquisition of Jordie Benn, the Habs are now tied with the Buffalo Sabres for having the most British Columbians on their roster.
And Benn aside, we're not talking about depth role players. We're talking about a superstar goaltender, a number one defenceman and arguably the team's most energetic forward. In other words, the team's leadership group. Carey Price, Shea Weber and Brendan Gallagher have all been instrumental to the team's success this season.
Our Boys in Bleu, Blanc et Rouge
There's no denying Price's value to his team. When he went down with a knee injury last season his team was sunk. After starting the season 9-0, the team faltered with Price out of the lineup, normalized when he returned and then ultimately fell out of the race completely when he returned to the injured reserve. After rehabbing his knee and dominating at this past offseason's World Cup of Hockey, fans and analysts immediately listed the Canadiens amongst the NHL's Stanley Cup contenders once again. He's just that important.
Acquired for P.K. Subban in the most controversial Canadiens transaction since the Patrick Roy trade, Weber has provided his new team with stability and consistency. He'll never be as dynamic a player as Subban and there's an argument to be made that at 31-years of age he's already on the decline, but so far Weber has lived up to his billing in Montreal. His 38 points in 66 games is tops amongst Canadiens defencemen and he ranks amongst the league leaders in time-on-ice.
For the second season in a row Gallagher has been set back by significant injury. He required surgery after taking a Weber slapshot to the hand in early January and has only recently begun to find his original form. In some ways, the Canadiens' struggles are mirrored with Gallagher's own. Offensive struggles aside, his energy and willingness to do whatever it takes to win will benefit the Canadiens down the stretch.
Our Boy(s) in Blue
So, how do the Canucks rank in terms of using local talent? A quick scan of their active roster reveals only one British Columbian on the team: Troy Stecher. We can cheat and include Jake Virtanen but he hasn't been with the Canucks since his demotion to the AHL's Utica Comets in November where it's likely he'll remain to see out the remainder of the season.
#Canucks have assigned @Jake_Virtanen to @UticaComets. Release: https://t.co/v1s6hrp6UV pic.twitter.com/i3Yhp4zUn2

— Vancouver #Canucks (@Canucks) November 9, 2016
Canucks fans love to bemoan the fact that their team's management has passed on drafting local talent like Weber, Gallagher, Milan Lucic and Martin Jones, but realistically the province's best talent has been out of the Canucks reach in most draft years. The team was never in a position to draft top picks from BC like Price, Andrew Ladd, Kyle Turris, Evander Kane, Ryan Johansen, Sam Reinhart, Morgan Rielly or Ryan Nugent-Hopkins.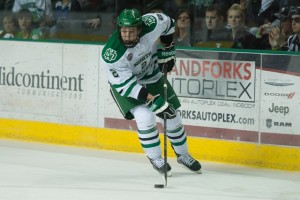 When the team has been in a position to acquire players from it's home province it's pursued them fairly aggressively, whether it was former general manager Mike Gillis or current general manager Jim Benning at the helm. Remember the Justin Schultz sweepstakes? Sure, the Canucks struck out there but they used the money to sign White Rock native Jason Garrison. Before him, it was Dan Hamhuis. Stecher is the most recent example along with the courtship of Lucic this past offseason.
Going Coastal
What are the chances that the Canucks draft and develop more local talent moving forward? If their recent draft history is any indication, with Virtanen's selection aside, it appears that they're not too interested in homegrown talent. With his 20 selections across three NHL entry drafts, Benning has chosen only two British Columbians: Virtanen and Surrey native Jakob Stukel. Only time will tell if passing on available British Columbians in recent years like Mathew Barzal, Noah Juulsen, Dante Fabbro and Tyson Jost will come back to bite the Canucks.
Nationality and regionality aside, Benning's draft results have been commendable so far, so it's tough to argue that he's been wrong in passing on the BC boys. Sometimes it works out, sometimes it doesn't. And as the old saying goes, "you can never truly go home"…just ask Toronto Maple Leafs fans about David Clarkson.
Copywriter and web developer by day, THW contributor by night. Rabid hockey fan, beer-league defenceman and tyke hockey coach always. Covering the Canucks from BC's Sunshine Coast.