It has been speculated that Jake Virtanen will leave the Vancouver Canucks before the NHL trade deadline. The 24-year-old signed a two-year contract with the Canucks in October 2020, but the events surrounding this decision caused the team's fans to feel disappointed. General manager Jim Benning was scrutinized for offering Virtanen a new deal and subsequently allowing Tyler Toffoli to become a free agent. Keeping him on the team was a gamble that has not paid off, and he has recorded one goal in 19 games.
The possibility of trading Virtanen has grown over the last two months, and many teams are rumoured to want him. The Anaheim Ducks are the most recent team to potentially negotiate a trade, but the Canucks can explore other options in the meantime. The Boston Bruins have expressed an interest in the forward since early February and could plan to offer Jake DeBrusk as part of the deal. The Bruins would be logical in pursuing a younger forward as they try to build a team for the foreseeable future; they have released veteran Zdeno Chara and promoted rookie Trent Frederic to the roster, for example. In the wake of recent reports, it seems that Virtanen could be the one to join Bruce Cassidy's team.
The risk of Virtanen and DeBrusk switching places has not been fully established. The Canucks have older players who need to be moved before the deadline, and Virtanen still has many years ahead of him. DeBrusk had consecutive 20-goal seasons and was reliable in front of goal, and the Bruins would lose a key playmaker if he were to move elsewhere.
A Virtanen-DeBrusk Trade Has Some Major Cons
The Canucks could choose to trade Virtanen in the hope of receiving DeBrusk in what has been described as a "Jake for Jake" deal. Both players may initially enquire about the move in order for their 2020-21 season to get back on track, as both players have struggled to make a regular contribution this season in terms of points. Signing DeBrusk would give the Canucks a good option on the left-wing, and the Edmonton, Alberta native may look to move to Canada for a challenge that is closer to home.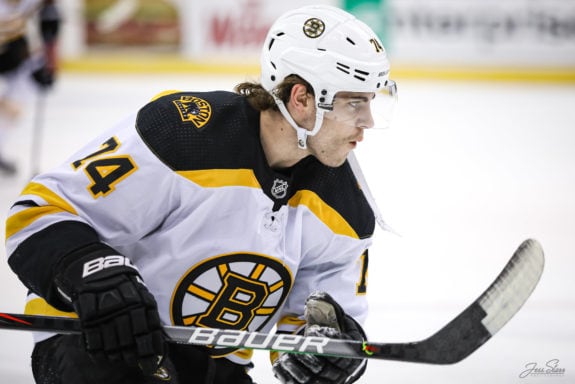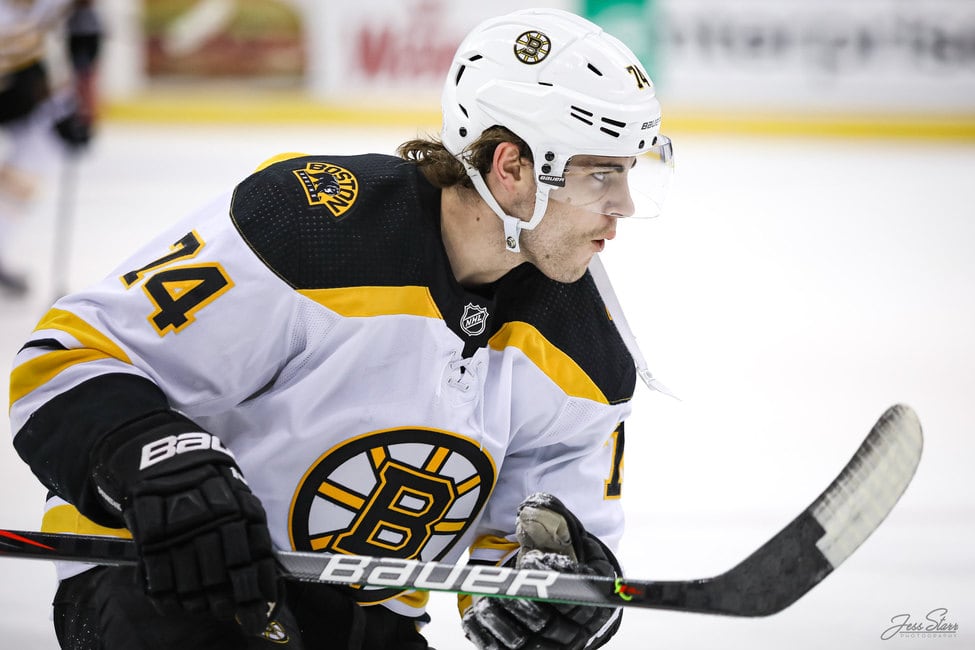 Virtanen and DeBrusk have both shared a lack of consistency in common since they were drafted in the first round of the 2014 and 2015 NHL Entry Draft, respectively. The shortened 2019-20 season showed a particular contrast in both players' league forms and final point totals. Although he was a useful goal-scorer in his first two professional seasons, DeBrusk had his statistically worst season with 35 points (19 goals, 16 assists) in 65 games, scoring one goal in 14 games before the pandemic hit. Virtanen, on the other hand, recorded his highest tally to date with 36 points (18 goals, 18 assists) and was sixth in Vancouver's scoring. Moving one player for the other could weaken either team and the Bruins, in particular, may not wish to follow a make-or-break decision.
DeBrusk would provide the Canucks with a reliable second-or-third-line wing, but there will be two major obstacles to overcome should he move north of the border. Firstly, he would have to undergo a mandatory 14-day quarantine and would not be allowed to play with the team for two full weeks. Secondly, his two-year, $3.65 million salary cap would need to be moved if Virtanen heads in the opposite direction. Virtanen has a salary cap of $2.55 million over the next two years, which is considerably less than what DeBrusk will earn. Having to pay the remaining amount may be a stumbling block for Benning.
Fans Have Mixed Opinions On Virtanen
Playing for the Canucks has been a dream come true for Virtanen, who was born and raised in the Metro Vancouver city of New Westminster. The team;'s fans wanted him to become a hometown hero who could live up to fellow British Columbian Cam Neely, but Virtanen's true impact on the team has been very unpredictable and inconsistent over the years. Canucks' fans have found it difficult to fully assess whether he really has justified being a first-round pick, while Bruins' fans are cautious over his chances of heading East.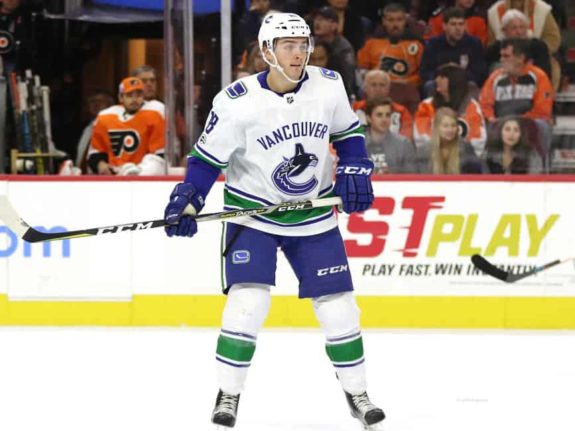 Bruins' fans are unable to decide if Virtanen could move to TD Garden as a way of getting his career back on track. While Virtanen has shown brilliance on the ice from time to time, some Boston supporters describe him as a player who "has the tools but maybe not the toolbox." This quote cites that the forward does not always play to his full potential and has not grown into the well-rounded player NHL analysts tipped him to be. A contrasting argument is that Virtanen could learn from a different coach and teammates, especially since the Bruins have needed extra depth on the wings.
Seeing Virtanen leave Vancouver will be disappointing and challenging for Canucks' fans. They wanted him to succeed for the organization, but his performances have been up and down, and he has not been able to make his way on the top line. However, he has been healthy throughout the season and has appeared in many games. Jim Benning will have the final say on Virtanen's future, but any decision will almost certainly cause annoyance if he departs before a veteran player is traded.
---
---