The Washington Capitals are going to try and make it back into the playoff picture in the 2023-24 season. They didn't make an insane amount of moves or signings in the offseason and instead chose to rely on their current roster to try and take them back to the promised land. The Capitals brought in Max Pacioretty on a one-year contract, as well as Matthew Phillips on a one-year deal, and Joel Edmundson to bolster their depth a bit, but there is still a good chance that a couple of rookies could crack the Capitals' opening night roster.
Related: Capitals Missed Out on Future Stars at 2015 NHL Entry Draft
The two Capitals prospects that have the greatest opportunity to make the team out of training camp are Ivan Miroshnichenko and Vincent Iorio. Miroshnichenko has no NHL experience under his belt, but Iorio played three games last season where he tallied one assist. While Iorio seems like the more likely of the two to make the team, Miroshnichenko is extremely skilled offensively and could sneak his way into the bottom six on opening night. I would guess if Iorio makes the team, he will start the season as a bottom-pair defender and work his way up from there.
Miroshnichenko & Iorio's Path to the NHL
Both players have taken a completely different route to get even close to where they are today. Miroshnichenko was drafted in the first round of the 2022 NHL Entry Draft by the Capitals at 20th overall in the midst of an ongoing health issue where he unfortunately had to battle Hodgkin's Lymphoma. Luckily, he is now cancer-free and can focus on his dream of getting to the NHL, and he's been focusing on doing just that. When the Caps drafted him in 2022, he was coming off of a solid season with Omskie Krylia of the VHL in Russia, where he scored 10 goals and added six assists for 16 points.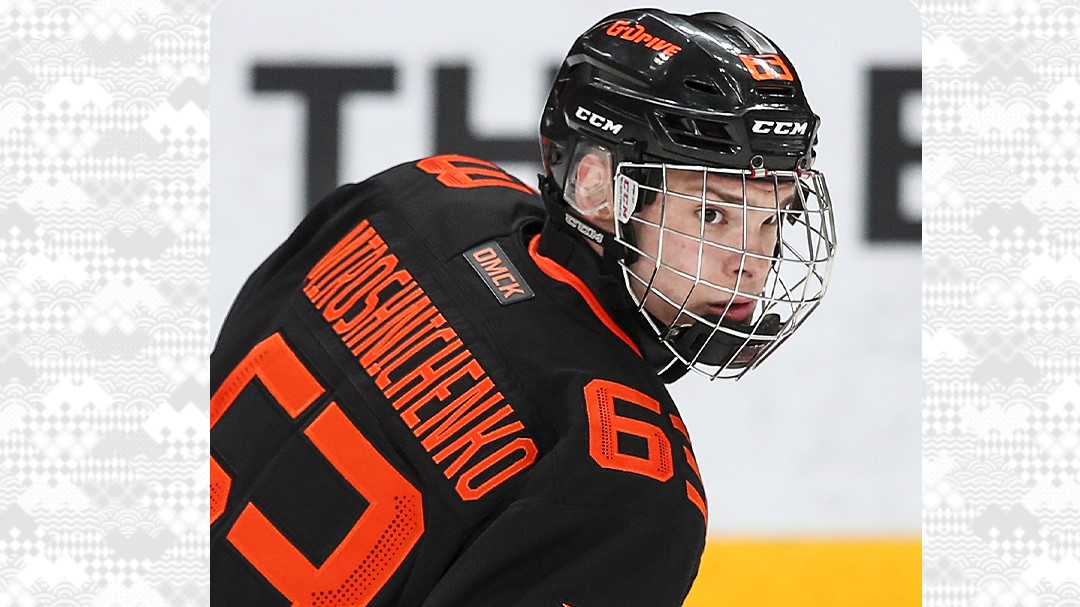 Last season, he played in both the Kontinental Hockey League (KHL) and the MHL in Russia, where he continued to prove he is elite with the puck on his stick. He played 23 games in the KHL with Avangard Omsk scoring three goals and posting four points but stood out in the MHL with Omskie Yastreby. In 12 games with Yastreby, he scored 10 goals and added four assists for 14 points.
---
Latest News & Highlights
---
Iorio was drafted in the second round of the 2021 NHL Entry Draft by the Capitals at 55th overall. He was coming off of a solid season that was riddled by Covid-19 and still played 22 games with the Brandon Wheat Kings of the Western Hockey League (WHL), posting five goals and 12 points. After being drafted, he returned to the Wheat Kings and had 11 goals an 44 points through 60 games. He made his professional hockey debut in the 2022-23 season with the Hershey Bears of the American Hockey League (AHL), scoring two goals and adding 20 assists for 22 points through 63 games before the Capitals called him up to finish out the regular season.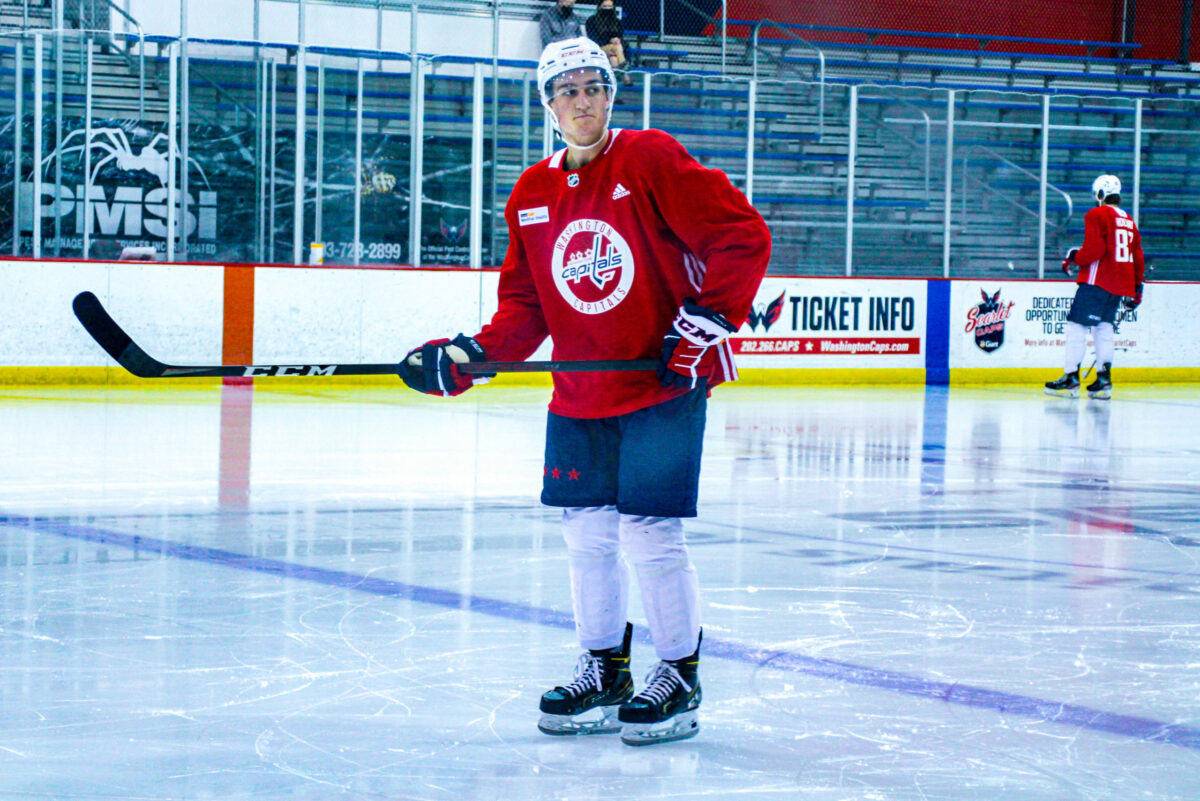 Both of them took completely different paths to where they are today, but both of them will be huge impact players for the Capitals at some point in the near future. A strong camp is needed by both of them and they'll have to knock out someone who's probably penciled into the opening night lineup, but they both have the skills to make that happen. I can see Iorio sneaking into the bottom four out of training camp, and Miroshnichenko sneaking onto the fourth line. Depending on what the Capitals' future plans are with the two, they both have a real chance to make it this season.
Why Could Either Player Make the Team?
The Capitals want to go back to the playoffs this season and based on their lack of depth, these two would be able to help them make it there. If any player who's on the bubble has a bad camp, these two will swoop in and take their spots. The internal competition will make for a much more competitive team during the 2023-24 season, and with the additions of Edmundson, Phillips and Pacioretty, it will definitely make it tougher for the young guys to get an opportunity. Yet, I can see both of them having great camps and beating a few other players for the final roster spots.
With a new coach and likely some new systems, the Capitals will have to continue making some changes if they want to become a Stanley Cup contender sooner rather than later and win another championship before the current core ages out. Hopefully, they give these two extremely skilled prospects an opportunity to shine this season and prove that they belong in the NHL.