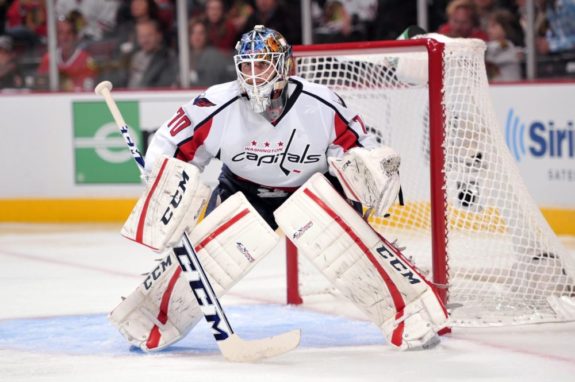 The Washington Capitals have yet to beat a quality team eleven games into the season. They have a chance to correct that tonight at the Vancouver Canucks, but will need to fire on all cylinders for a full 60 minutes to win a tough game at Rogers Arena.
The Caps have a respectable record of five wins and six losses for 10 points, which puts them in the middle of the pack in the Metropolitan Division and only four points from the top spot currently held by the Pittsburgh Penguins. But a closer examination reveals that the wins came against teams that didn't make the playoffs last year — the Calgary Flames, Edmonton Oilers, Columbus Blue Jackets and Winnipeg Jets. The losses came against playoff teams except for Calgary, the Carolina Hurricanes and Dallas Stars. The Caps lost to the Chicago Blackhawks, Colorado Avalanche and New York Rangers.
Even though the season is still young, the Caps could use a win against a quality opponent to build confidence. There are encouraging signs that the team is stabilizing after a rough start. Alex Ovechkin is still tearing up the league on a nightly basis, Nicklas Backstrom is starting to play better and goalie Braden Holtby has found his game and is playing with poise and consistency.
The Caps have to remember that the road to the postseason is much tougher this season because they can't count on winning the Southeast Division. They have to battle for playoff positioning in the Metropolitan Division and they are going to have to start rattling off some quality wins soon because they can't feast only on the weaker teams in the league and expect to make the postseason.
Josh Marks writes about the Washington Capitals and professional ice hockey from his home rink in the Nation's Capital.