The Colorado Avalanche are currently on a four-game losing streak. Injuries continue to hold this team back, but poor play has also played a part in their recent run. One player facing some criticism has been netminder Alexandar Georgiev, but the blame cannot be laid solely on him. The Avs are leaning hard on Georgiev right now, as he's started the last nine games straight and looks in desperate need of a rest.
Yes, the team is currently without regular backup netminder Pavel Francouz, relying on Jonah Johansson to sit on the bench. But the team must look at the bigger picture, the future with Georgiev as their number one, and protect him. It's time to give Georgiev a rest, something that must happen on the upcoming Canadian road trip.
Avalanche Must Focus on Long-Term Georgiev Plan
Over the past few years, the Avalanche have built a formidable roster, one that has already won a Stanley Cup and is built to compete for many more years. But the one missing ingredient has been regular, consistent netminding. They've gone from hoping they had the answer with Philipp Grubauer to losing him when they couldn't afford a new contract. The same happened with Darcy Kuemper after he impressed last season, and now Georgiev is next in line.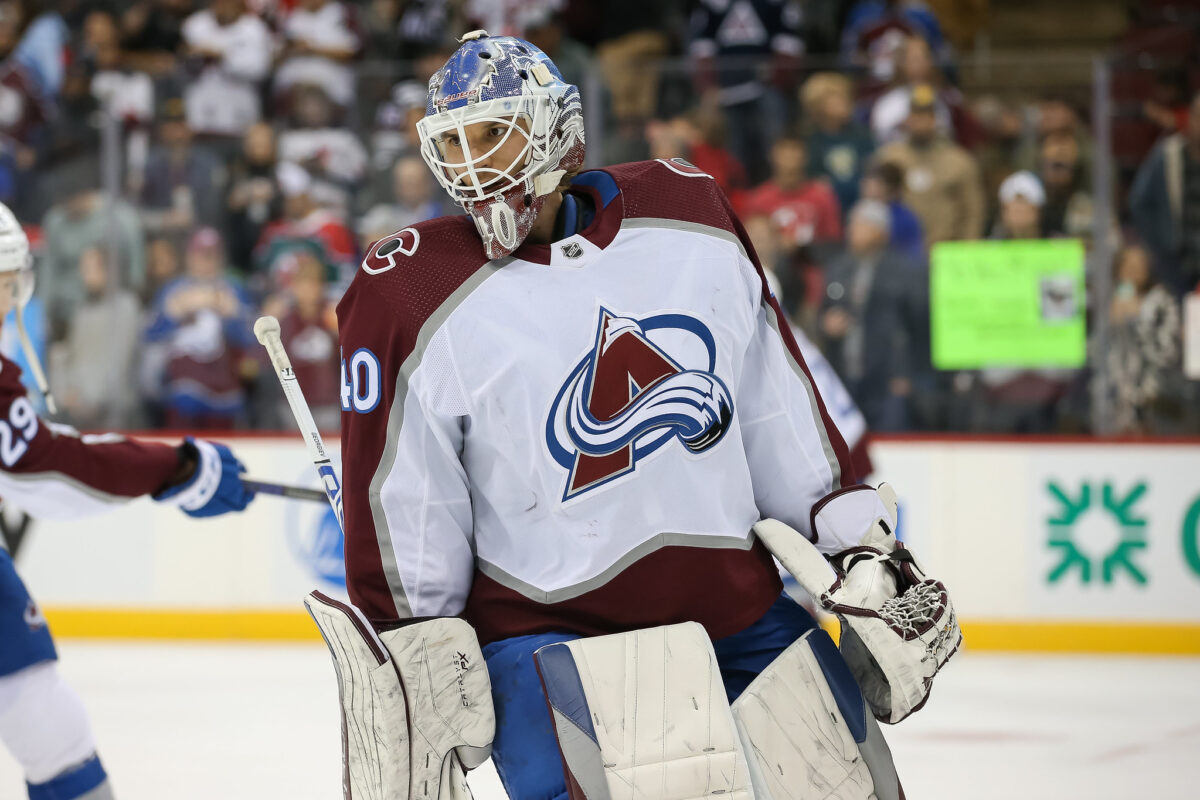 The Avalanche signed Georgiev to a new contract in the summer, a deal that would take them through until the summer of 2025. That has the ability to give the Avalanche a netminder in place for this season, and two further seasons, something they've not had the luxury of for many years. The team has done the hard work, and they've found a long-term solution, but cannot throw that away with some short-term thinking while they are in a slump.
Overall this season, the stats show that Georgiev has been productive. He's won 15 of the 27 starts he's made, had two shutouts and recorded a goals-against average (GAA) of 2.68. But recently, that hasn't been the case, as he's started the last four games, all of which have resulted in defeats, and conceded 17 goals, an average of just over four per game. Fatigue is not the sole reason, but certainly playing a part in this slump we are seeing.
Georgiev Needs Protection in First Season as a Starter
At 26 years old and having been in the NHL since the 2017-18 season, Georgiev doesn't need looking after. But he does need some kind of protection, and the Avs need to be mindful that he is in his first season as a starter. So far, he's played 27 games this season, which puts him on pace for around 60 starts, the kind of number we only see the high-end netminders facing.
RELATED: Avalanche's Recent Goaltender Success Hinges on Georgiev
---
Latest News & Highlights
---
One day, Georgiev may be able to handle that, but given the fact that his busiest season so far has been 34 starts with the New York Rangers back in the 2019-20 season, it's a huge ask for him to go anywhere near doubling that, in his first season as a starter.
Georgiev isn't at his best right now, I don't think he is anywhere near the level we saw from him earlier in the season, but at the same time, I don't blame him for any recent losses. I simply think the Avalanche are throwing too much at him and expecting him to perform miracles behind a team that is missing numerous key players, including their entire second defensive pairing.
What Should the Avalanche Do Next?
It's going to be very interesting to see where the Avs go with their netminding on the Canadian road trip. They head up to Canada on the back of four defeats, three of which came on home ice, most recently a 3-2 loss against the Vegas Golden Knights. They will hope that going on the road works for them and they can pick up a win, but the pressure is on.
Does head coach Jared Bednar trust Jonas Johansson enough to put him onto the ice when the Avs need a win? Could we see Georgiev play against Vancouver, the weaker of the two teams they face, before putting Johansson in against Edmonton, so the team targets one of the two games as the one they win? Or will we see Georgiev pushed even more, given his 10th and 11th straight starts?
I understand the need for points on the board, especially as Colorado could head into next week with a six-game losing streak, but Georgiev must not play more than one of these two road games. He has to have a rest somewhere and look after the long-term plan of him being the Avs starter for the next three seasons. I personally would play Georgiev in Vancouver, go for the win, hopefully, get it, and then just accept the game in Edmonton is a likely loss.
Yes, the Avalanche need to win and get points on the board. Yes, this is a Stanley Cup-chasing year. However, the team must also look long-term, and cannot afford to risk losing Georgiev as their starter, through bad play, a loss of confidence or simply burnout, and for that reason, the team must start giving him a rest on a regular basis.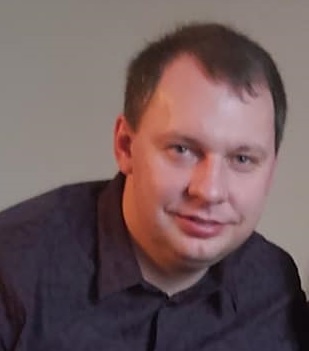 Craig Jones is a freelance NHL writer from the UK, covering the Colorado Avalanche. Watching the NHL from afar, Craig has followed the Avs for more than two decades, and wrote about them for almost one. To get the UK perspective of the NHL and everything Colorado, follow Craig on Twitter @craigjones29.