The Columbus Blue Jackets are starting to settle into Toronto.
The team arrived on Sunday into the bubble in advance of their first-round series against the Toronto Maple Leafs. But before we get to that series, the Blue Jackets will make final preparations. They have multiple practice days upcoming.
They also have one of the last exhibition games on the schedule. The Blue Jackets play the Boston Bruins on Thursday night in a rematch of their second-round series from last season.
To this point, preparations have been nothing but practices and scrimmages against their own teammates. Finally come Thursday, the Blue Jackets will take on another opponent. And there's a lot on the line for just one exhibition game.
"I think there needs to be some answers to questions about who's playing with who," head coach John Tortorella said Monday. "I have a pretty good idea of the players who will start in the first game."
Tortorella said that if they choose to, they can dress up to 20 skaters and two goalies for this game. He's not sure if they'll do that. But in the event there's a possible lineup decision in play, we could see an extra body or two suit up for this game.
As for what the Blue Jackets hope to accomplish Thursday, Tortorella said they will look at certain things and may change up some lines along the way.
Related: Breaking Down the Blue Jackets Bubble Roster
"We'll look at our concepts," Tortorella said. "We'll look at certain things we're doing as a team. I may juggle the lines during the game and look at different things."
Basically, expect your usual players to get used to the feel of being back on the ice against an opponent. You can also expect some fringe players trying to make a late case to crash the lineup.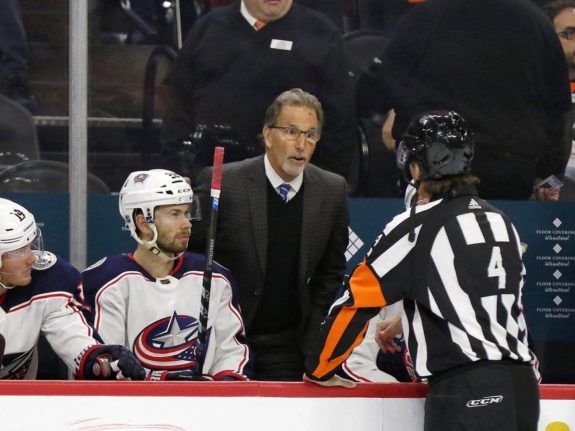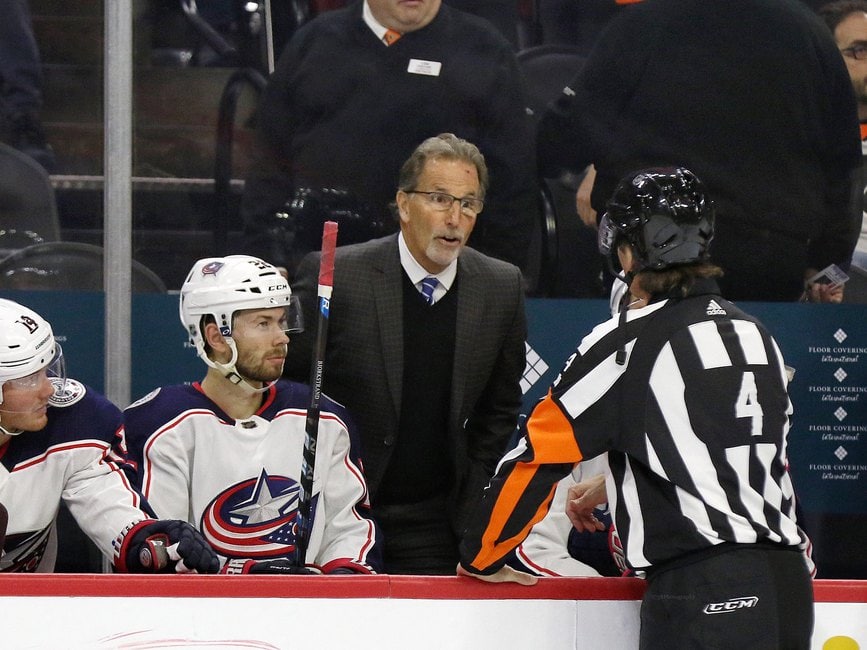 Two Stars Set to Return
For two players in particular, this exhibition game Thursday means a little more. Cam Atkinson and Seth Jones will each be back on the ice for the first time in over five months just like most players. But each of them are coming off significant ankle injuries.
When asked do they feel good about their skating, Jones and Atkinson got straight to the point.
"I do," Jones said.
"I do too," Atkinson said after.
Both players are ready from a skating standpoint. But each has had to recover over a long period to get to this point. Each player said what they hope to accomplish in this Thursday's game vs. the Bruins.
"For me, it's getting puck touches, back and forth flow of the game, different situations, special teams," Jones said. " I want to get that game feel back. (I) haven't played since the first week of February. It should be interesting."
"I haven't played a game in over five months," Atkinson said. "It's nice to go against a team other than your teammates. We'll work on our systems we've been working on."
The beginning of that game could be messy with players hitting the ice in a live game for the first time in months. Whoever can find their groove the fastest could get a significant leg up. 16 teams will get one exhibition game to get ready for a five-game series. It could be over before you know what happened to you.
That's why for these Blue Jackets, this week will be a huge week of preparation in maximizing the time they have. It might not look pretty at first. But they hope this week is the start of something special.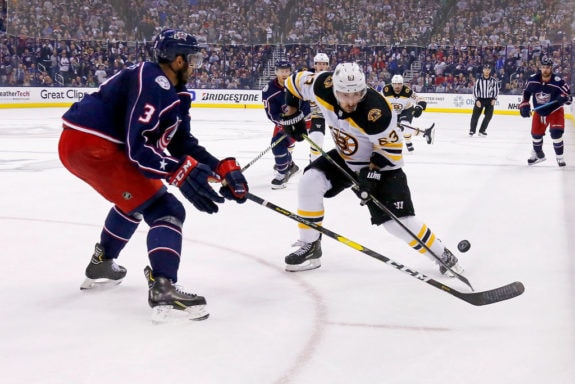 Side Dishes
Tortorella said that Eric Robinson will be in the lineup Sunday night for Game 1. "Quite honestly, he's probably been our most consistent player through the first week of camp. I think he's had a very good camp and deserves to be in our lineup and get a chance to make a difference."
Tortorella also said Liam Foudy is most likely in for Game 1. As such, players like Kevin Stenlund, Nathan Gerbe and Stefan Matteau are on the outside looking in. It seems the forward ranks have been set. Here is how the lines looked at practice today according to Blue Jackets PR.
Atkinson was nominated for the King Clancy Memorial Trophy on Monday. His work in the community hasn't gone unnoticed while most recently helping raise over $40,000 for a Covid-19 machine in Central Ohio. Ever since he became an alternate captain, his leadership has grown leaps and bounds. He will be a huge part of a deep Blue Jackets run should they get hot.
Tortorella said he won't decide on a Game 1 starting goalie until "August 1st". He was straight to the point with that one. Expect both Joonas Korpisalo and Elvis Merzlikins to see action on Thursday.
Did you see the shirts the Blue Jackets came in with? Nick Foligno said the team had an idea and Homage came up with them. They wanted to have some fun. "They look good on the guys," Foligno said.
Leafs GM Kyle Dubas was asked on their conference call about scouting in this environment. Interestingly, Dubas said unless there's a team function, he'll likely be scouting. Imagine all those GM's together in one bubble with all that talent. Never hurts to watch, right?
Mitch Marner and the Leafs know the pressure that's on them. Whether it's the media, the fans or anyone else, they know full well what's ahead for them. "We're hungry to prove ourselves out here," Marner said of the expectations and pressure. It's up to them to answer the bell. If they don't in this series, things could look much different in a few months.
Finally for now, we now know how broadcasting will work to a degree. On Fox Sports Ohio, Jeff Rimer, Jody Shelley and Dave Maetzold will be on air from Nationwide Arena. Bob McElligott will call radio on 97.1 the Fan also from Nationwide Arena. As for NBC, Doc Emrick will call games from a home studio in Michigan. John Forslund, Mike Milbury and Brian Boucher will be in the bubble in Toronto. Pierre McGuire will be in the bubble in Edmonton. And the other announcers will be at NBC's studios in Connecticut. Mike Tirico, Brendan Burke and Kenny Albert are among some of the broadcasters that will be in Connecticut. The on-air presentation will be fascinating to watch. Knowing who's calling the games, I don't expect anyone to miss a beat. They're the best for a reason.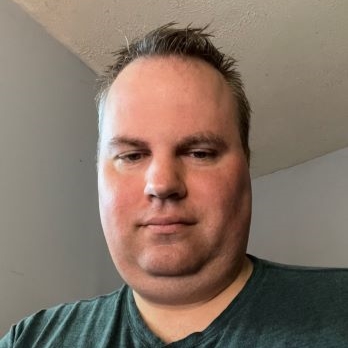 I am a fully credentialed writer who covers the Columbus Blue Jackets, Cleveland Monsters and Erie Otters as well as the Ontario Hockey League and NHL Draft. The 2022-23 season will mark nine seasons with the Hockey Writers. I am also the site's Credentials Manager. Please take note of the updated Twitter handle: @mark_scheig.