This season, The Hockey Writers will have a recurring "Three Takeaways" feature after every Columbus Blue Jackets matchup, meant to serve as postgame quick hits.
1) Motte Measures Up
One of the Blue Jackets with a standout performance in Monday night's 4-3 win against the Boston Bruins was 22-year-old forward Tyler Motte, who was recalled earlier that day. He slotted in for injured forward Cam Atkinson, who is day-to-day with a lower-body injury.
RW Cam Atkinson missing tonight's game due to a lower body injury (day-to-day). Snaps GP streak at 168 games, 8th longest in #CBJ history.

— CBJ Public Relations (@BlueJacketsPR) October 30, 2017
Motte earned the call-up after recording five goals and two assists for seven points in seven games with the Blue Jackets' American Hockey League (AHL) affiliate, the Cleveland Monsters, this season. Four of those goals were scored in his previous two games, and Motte led the Monsters in goals, points, and shots (29).
Motte carried that momentum through his first game with the club on Monday, where he finished the night with a goal, four shots and 12:03 in ice time. Not bad for his Blue Jackets debut.
Blue Jackets head coach John Tortorella was impressed with Motte's performance and said he made quite the impression.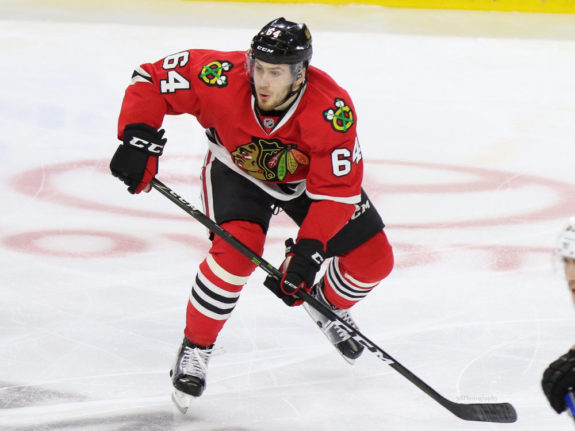 "[Motte] played with some really good people [on the Blackhawks]," Tortorella said in Monday's postgame press conference. "I think he understands [the situation] and I basically think he said 'you know what? I'm going to stay in the line-up.' He will play the next game. I can't take him out. I have to find a better spot for him."
Now that is high praise coming from Tortorella, and it will be interesting to see where he fits in on Thursday, when the Blue Jackets face the Florida Panthers on the road.
2) A Quicker Start
Tortorella and the Blue Jackets emphasized how important it would be to get off to a quicker start Monday night, after coming out zombie-like in their last few games.
"It's got to be there from the start–we can't wait for something to happen," Blue Jackets forward Boone Jenner said pregame. "We have to dictate play right off the bat."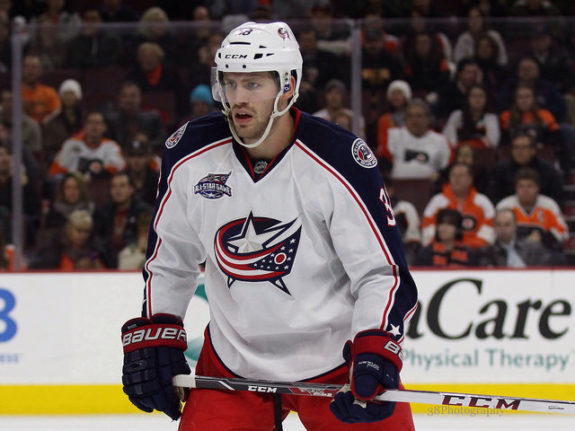 That they did, when the Blue Jackets scored in the first two minutes of the game. They took a two-goal and an 11-4 shots advantage into the locker room after the first period. It was a major improvement from their last few games where opponents quickly grabbed ahold of the momentum.
"We had a wake-up call that we needed better starts, and we started pretty well," defenseman David Savard said. "We're getting better at it. It's always nice to go up in a game early."
Turns out that early lead paid off, as the Bruins clawed their way back to send the game to overtime. When the Bruins pushed, they pushed hard and there is no telling what the end result would have been if the Blue Jackets did not grab ahold of the lead early.
Related – Blue Jackets Three Takeaways: Struggles & Atkinson
3) Record-Setting October
Though there are several areas the Blue Jackets could improve upon, their 8-4-0 record to open the season was a new franchise record for the most wins (8) and points (16) in the month of October. It surpassed the previous franchise record of 7-3-1 (15 points) recorded in October 2007.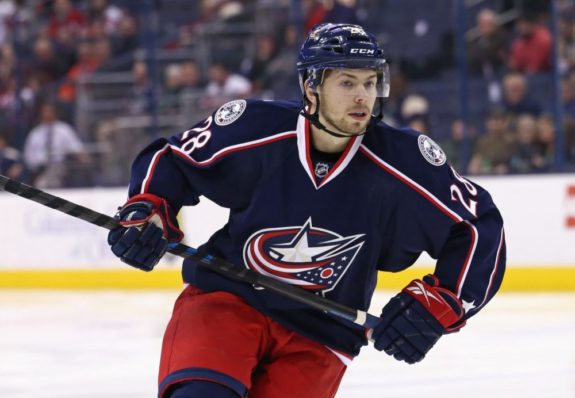 Another notable record included killing 17 consecutive penalties on home ice to open the season, set when the Jackets killed forward Pierre-Luc Dubois' cross-checking minor in the first period Monday night.
The team also won their fourth overtime/shootout game of the season to remain a perfect 4-0 in extra time. Monday's shootout victory made it the third time the Blue Jackets have won four straight overtime/shootouts to begin a season, just behind their record five-straight overtime/shootout wins in the 2005-06 season.
All-in-all, the Blue Jackets can be proud of what they have accomplished in their first 12 games. They are finding ways to win. However, there are still areas of concern that need to be addressed if they want to compete at the top of the league.
After living in two NHL cities (Orange, CA and Raleigh, NC), Kristyn graduated from Ohio University's E.W. Scripps School of Journalism and worked in the Columbus Blue Jackets' Digital Media department. She currently resides in Columbus and has been an NHL-credentialed reporter since the 2013-14 season.