Last season was not the start of a new era. Hockey requires mental toughness and preparation, and Todd Richards was responsible for that going into the 2015-16 season. That season was a transition period– many Jackets players grew up under the Todd Richards system and now had to adjust to a more "Angry Dad" style of coaching. If we look at John Tortorella's past, I think you'll find more reasons to get excited about this upcoming campaign and welcome the Tortorella Era.
Tortorella Case Studies
John Tortorella took over the Tampa Bay Lightning during the 2000-2001 season. They were having an awful start, only winning 2 out of their first 10 games (not that they were expecting greatness at that time). Head coach Steve Ludzik was fired, and Torts saw the rest of the season out, posting a 12-27-1-3 line. Overall, the Lightning went 24-47-6-5 that year and finished 5th. The following season (after Torts' first full offseason) saw the Lightning finish 3rd with a 24-40-11-4 line. The next four seasons brought two first place finishes, two second place finishes, and Tampa Bay's first Stanley Cup.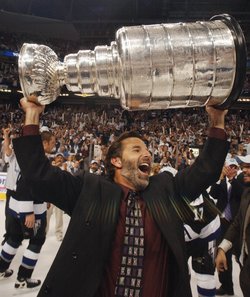 Torts took over the New York Rangers with 21 games left in the 2008-2009 season. That team finished 4th. After getting a full offseason with the team (and adjusting to the New York media), the following three seasons would have them finishing 3rd, 1st, and 2nd while being a serious Stanley Cup contenders. New York once again became a formidable team. Though the Rangers fans were expecting greatness, they did not win a Stanley Cup under Torts. Just wanted to remind any Rangers fans about that.
When looking at playoff statistics, John Tortorella has only missed the playoffs four times after spending at least one full offseason with a team. After spending a full season with a team, he has only missed the playoffs once (Tampa Bay 2007-2008).
I'd call that success.
Promise for Columbus
Here in Columbus, we don't need a Stanley Cup to have success (don't get me wrong, that'd be a nice little perk). This fan base exploded when the Jackets won a playoff game. So I'm here to tell you that you can expect Tortorella to have this team in the playoffs by the 2017/18 season at the latest. We know there are enough capable players in Columbus with plenty of talent reserved in Cleveland. The Jackets are certainly in a better spot now than the Lightning were when Torts took over there.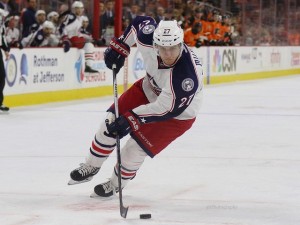 In fact, it's already starting. Anyone with mild-to-moderate Google skills will learn that when you play for John Tortorella, you'd better fall back in the defensive zone and block that damn shot. The 2014/15 Blue Jackets made 1080 blocks, and our goalies faced 2730 shots. This past season, the Jackets made 1260 blocks, and our goalies faced 2532 shots.
The stats suggest the Tortorella Way is underway in Columbus, and if that is true, expect success here shortly.
Who Am I To Say?
If you're reading this and wondering who I am, here's a little back story:
Two years ago, I was finishing pharmacy school at Rutgers University. I had been on the East Coast for four years, surrounded by Devils, Flyers, Rangers, and Islanders fans. I would tag along with them and endure jabs about how the Jackets were consistently terrible.
Well, at that time, the Jackets were on the verge of something special– they were making that exciting playoff push. I would typically listen to games online, but I wanted to actually see a game. I wanted to see how well this team was playing. I wanted to see a packed Nationwide Arena.
I wanted to see success in Columbus.
So I headed out to a bona fide sports bar nearby. The place wasn't packed, so I found an especially isolated corner and asked the bartender if he could put the Jackets game on one of the screens. He replied, "What sport is that? I'm not sure we subscribe to that package?"
I'll never forget that response. Maybe he wasn't a hockey fan, but it still forced me to realize that as a standalone franchise, the Jackets don't exist very far beyond Interstate 270. Even after existing for over a decade, this bartender at an esteemed sports bar wasn't confident about what sport the Columbus Blue Jackets play.
After graduation, I moved to Columbus. I was working my first real job, and I had some money to kick around (it gets better, college kids). The scene was electric to start the 2014-15 season. The city retained the energy from the playoffs last year, the bars were full of fans, and Nationwide Arena was loud as ever.
This city wanted to see success in Columbus.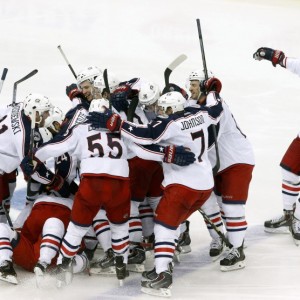 As we all know, the next two seasons in Columbus were, let's say, less than ideal. That '14-'15 season was plagued by injury and underperforming, and we are all aware of what happened in the '15-'16 season. So this offseason should seem like we are trending negative, right? You'd think that was the case. But with a surplus of talent in net, a high draft pick (or the equity that can come from it), an extremely talented albeit young group of players in Cleveland, and a thirsty fan base, this franchise has never been more ready for success.
I want to see success in Columbus.
My name is Dr. Craig Cusano, I'm a pharmacist by trade but a hockey fan at heart. It will be my pleasure to help cover this franchise for The Hockey Writers, who I'd like to thank for the opportunity. I will do my best to bring a complementary view to Mark and Elaine's work. I look forward to this experience with all of you!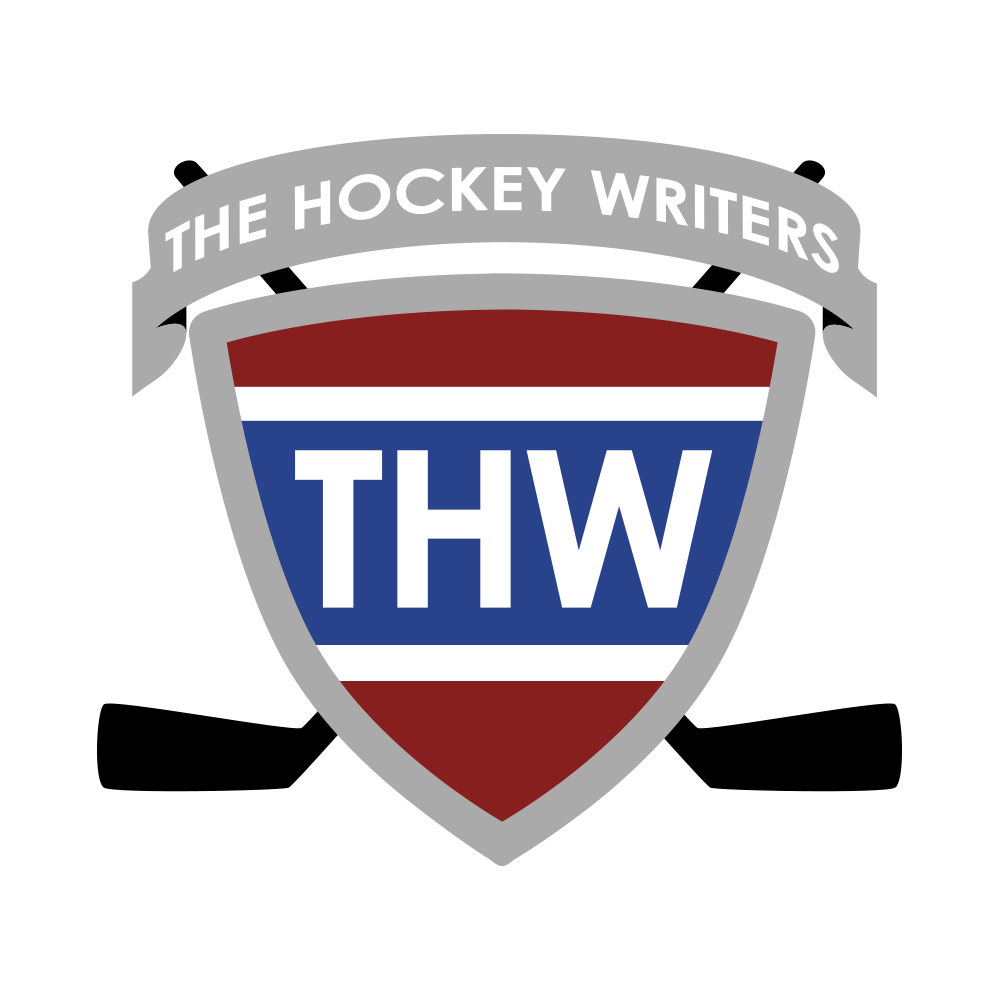 The Hockey Writers is:
1) A top-tier hockey media company delivering a top-notch, in-depth look at the NHL
2) A collective of some of the best hockey writers anywhere
3) A multimedia provider with daily podcasts and YouTube shows
4) Well-respected and widely-cited NHL prospect and draft resource