As confident as Montreal Canadiens goalie Carey Price is in regard to returning this season, Habs fans are likely much less so.
Carey Price "pretty confident" he is going to play again before the end of this season #Habs

— Douglas Gelevan (@DGelevan) March 3, 2016
Not on Price's Side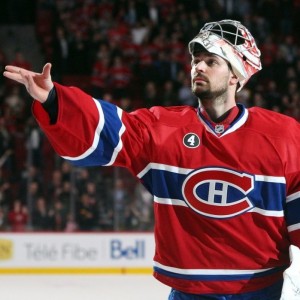 That isn't just because it's taken Price this long, since late November up to now, to even come close to coming back. Even if the schedule is far from on Price's side with just 17 games left to make his triumphant return to action, the simple fact of the matter is it doesn't make all that much sense now, when the season is already lost.
The Habs are eight points out of the final wild-card spot, held by the Pittsburgh Penguins, who have two games in hand heading into Friday night's action. As such, why would you put in the league's reigning most valuable player and try to win games, when it's in the team's best interest to draft as high as possible?
Sportsnet's Elliotte Friedman says there is a method to such madness. He argues Montreal would like to get a grasp on where his game is heading into next year, with the potential for the Habs to ask him to take a knee—no pun or sad feelings intended—on the idea of playing at the World Cup if his skills aren't up to par.
Making the Cut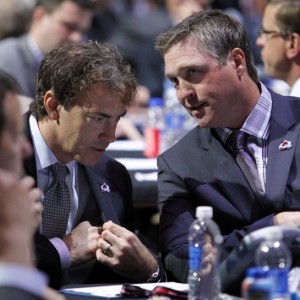 That reason has at least some legitimacy to it, with Price just having been named to Canada's preliminary roster. Price making the cut having played in just 12 games this season is a testament to how valuable he is and why the Habs wouldn't be all that comfortable letting him play for anyone else.
However, that argument is a flawed one all the same, in that Price doesn't need to be playing hockey to get injured. Granted, he's more likely to re-aggravate his injury in game action, but remember Joe Sakic once got seriously injured not playing but fighting… a snowblower. Hell, Price's injury this year reportedly stems from him having stepped on a puck during warm-up.
As depressing a thought as that is—right on par with the state of Montreal's current defensive corps—the Habs can't shelter him forever. So, the thought that they would try and prevent him from playing in a tournament in September, when he should be (getting) ready for the 2016-17 season anyway, is troubling.
If he isn't ready by then, when will he be? As if games in March (or April), months after he last played would go some way towards determining how he will fare in 2016-17 … many more months down the road?
Chances are pretty good—or bad, depending on your point of view—Price won't be able to perform right away at the same level of excellence he has over the last few years, especially not in front of this team. The only realistic hope is he will be able to pick up where he left off next October, playing for a fully healthy, higher-on-morale and properly assembled Canadiens squad.
An Extended Training Camp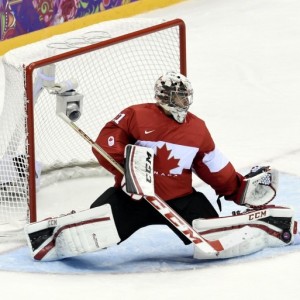 In that sense, the World Cup can be thought of as a way to extend his training camp, which is far from a bad thing. The simple fact is if you're worried about him getting reinjured during a glorified exhibition tournament, you should definitely be worried about him getting reinjured in glorified exhibition games months beforehand when he's just done rehabbing the injury.
That's perhaps the only real way to justify bringing him back now, when the games don't mean anything. The thing is, though, they still might mean something to the opposition, with the Habs set to play eight of their last 10 games against playoff teams, against any of whom the same argument of poo-pooing his potential participation in the World Cup holds just as true.
Ultimately, the only real reason to get Price into game action this season would be for the team to satisfy its own curiosity in regard to Price's conditioning, all the while trying to win a pitiful ongoing public-relations battle it's losing against itself. That's simply not good enough, much like this edition of the Canadiens.
It may be time for the Habs to start assessing a few things, including their young talent for next season and the mistakes they made during this one. Bringing Price back early would only constitute yet another one.