As the 2022-23 NHL season approaches the annual All-Star weekend break being held in Sunrise, Florida, teams are getting set to start the process of making deals ahead of the trade deadline. Some teams will be looking to make moves for a deep playoff push, while others such as the Arizona Coyotes will be looking to stockpile draft picks for their rebuild. Guys like Shayne Gostisbehere and Jakob Chychrun certainly look to be on their way out of the desert.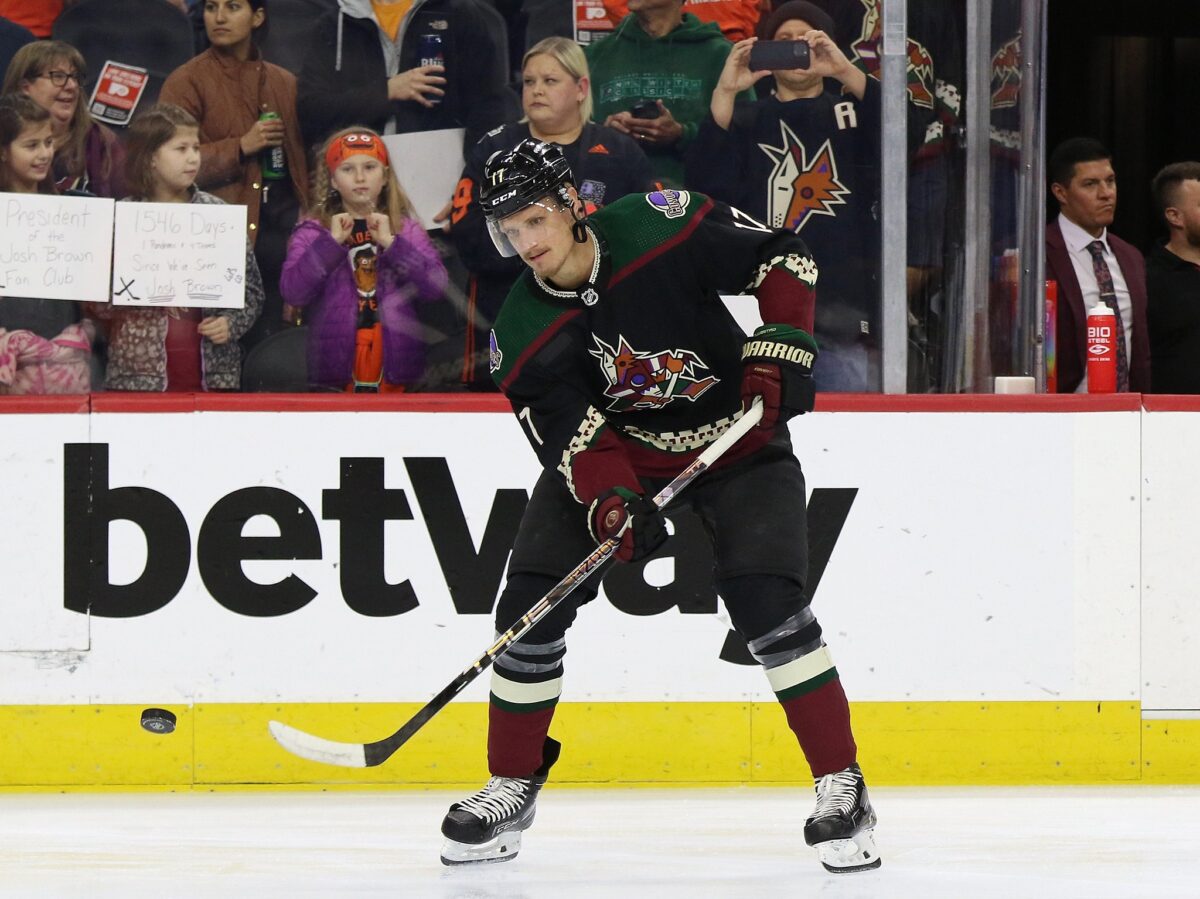 Another name that's been garnering trade interest is forward Nick Bjugstad, who signed a one-year deal during the offseason with Arizona. With 17 points on 10 goals and seven assists through 39 games this season, the 30-year-old is finding success with the Coyotes, while simultaneously on track for his best statistical year since the 2017-18 season with the Florida Panthers.
Taking a Leadership Role on a Young Team
After a poor 2021-22 campaign with the Minnesota Wild in which he recorded 13 points in 57 games, the second lowest point total in his career, Bjugstad was left with limited options in where to go next in his NHL career. He was coming off a season in which he battled injuries and most nights was a healthy scratch. He looked to go somewhere where he felt comfortable and had the chance to contribute, while also passing along his knowledge to the next generation of NHL stars.
Related: Wild 2022 Player Report Card: Nick Bjugstad
---
Latest News & Highlights
---
The Coyotes came calling, and it seemed to be a perfect match for both sides. "Yeah, for me it was just finding a spot where one team wanted me and, you know, I felt comfortable within the depth chart," Bjugstad said when asked about signing in the desert this offseason. He elaborated on his statement with, "Obviously young guys and I look forward to bringing a little veteran leadership. But yeah, just finding a spot where they were comfortable with me and I was comfortable with them."
So far his comments seem to have translated well to his new home in Arizona, as he's been tasked with mentoring rookies such as Dylan Guenther and Matias Maccelli. He's also looked comfortable in this new role, and it's showing in his overall attitude, how he approaches each game and his overall play with and without the puck.
Will the Coyotes Move Him at the Deadline?
The biggest question lingering for general manager Bill Armstrong as the trade deadline approaches is whether or not he moves Bjugstad for draft picks. For one, if he keeps up his recent hot play, it'll be hard not to move him for a mid-round draft pick, as there are certainly teams who could use his leadership. He'd be a solid third-line addition, especially for a team looking to make a deep playoff run come late April.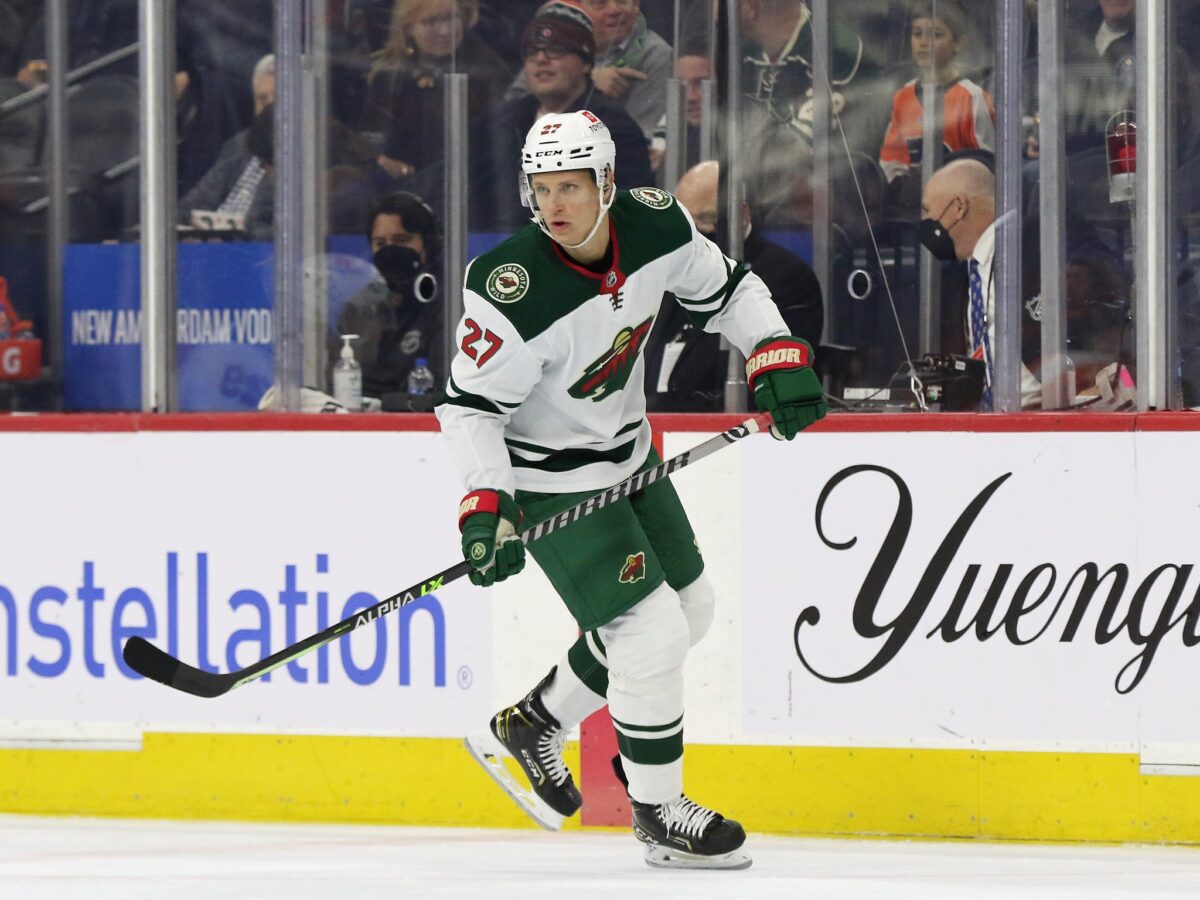 All eyes will be locked in on Arizona over the next two months as the team is expected to go through a major roster shake-up. Whether or not the team decides to move on from Bjugstad remains to be seen. Regardless of what the Coyotes decide to do, it's a refreshing sign to see him get his feet back underneath him.
A reminder not too long ago he recorded his best statistical year during the 2017-18 season where he recorded 49 points on 19 goals and 30 assists in 82 games. While he's not projected to top that this season, he's definitely on track to regain some of that form he had during the early years of his career with the Panthers. As a result, he'll be a name to keep tabs on as the 2022-23 season approaches the March 3 deadline.
---
---
Mr. Evans is originally from Greenville, SC where he currently resides. Mr. Evans has been involved in hockey for the past 18 years now, following the Arizona Coyotes and St. Louis Blues. During his free time, Mr. Evans enjoys spending time with his family and girlfriend as well as being up in the mountains or taking pictures. Prior to joining The Hockey Writers, Mr. Evans previously worked for The Puck Authority, covering the South Carolina Stingrays of the ECHL and FanSided's Bleedin' Blue, covering the St. Louis Blues. You can find Mr. Evans on Twitter at @HaynesPEvans.