The 2023 NHL Draft presents the Arizona Coyotes with an appealing opportunity. While the likes of Connor Bedard, Adam Fantilli, and Leo Carlsson have been the talk recently, Matvei Michkov has to be one of the most intriguing prospects. He is one of the most talented players in this draft, yet he will likely fall on draft day. That's because his contract in the Kontinental Hockey League (KHL) is preventing him from going top three, which lasts until the 2025-26 season. This could allow the Coyotes to take a swing on the Russian winger at sixth overall.
Related: 2023 NHL Draft Guide
---
Latest News & Highlights
---
It's no hyperbole to suggest Michkov is the best Russian prospect since Alex Ovechkin. He's that good. He stands out on the ice with his puck skills and high hockey IQ, but most notably, he stands out with his wicked shot. If he were to be playing in North America, it would be fair to say he could be picked second overall. With all that said, should the Coyotes take the risk with Michkov at six?
Will Michkov Be Available at Sixth Overall?
The biggest question mark is how far Michkov will slide. There's been much uncertainty regarding where he'll actually be drafted, but it's safe to say he won't hear his name called first by the Chicago Blackhawks. They have the easiest decision at the 2023 NHL Draft with Bedard. He's held his throne being projected first overall since the start of the season and will likely hear his name called at one.
Selecting at the number two spot is the Anaheim Ducks. With the Ducks signaling they will be rebuilding for some time, it could make sense to take Michkov. Despite that, Fantilli will likely be picked at two. He has been ranked there across nearly every draft board, and that's no surprise when you watch his game. He has great height at 6-foot-2 and is an elite playmaker on the ice. The Ducks will have an easy decision to make with Fantilli, as they'll look to add more to their prospect pool.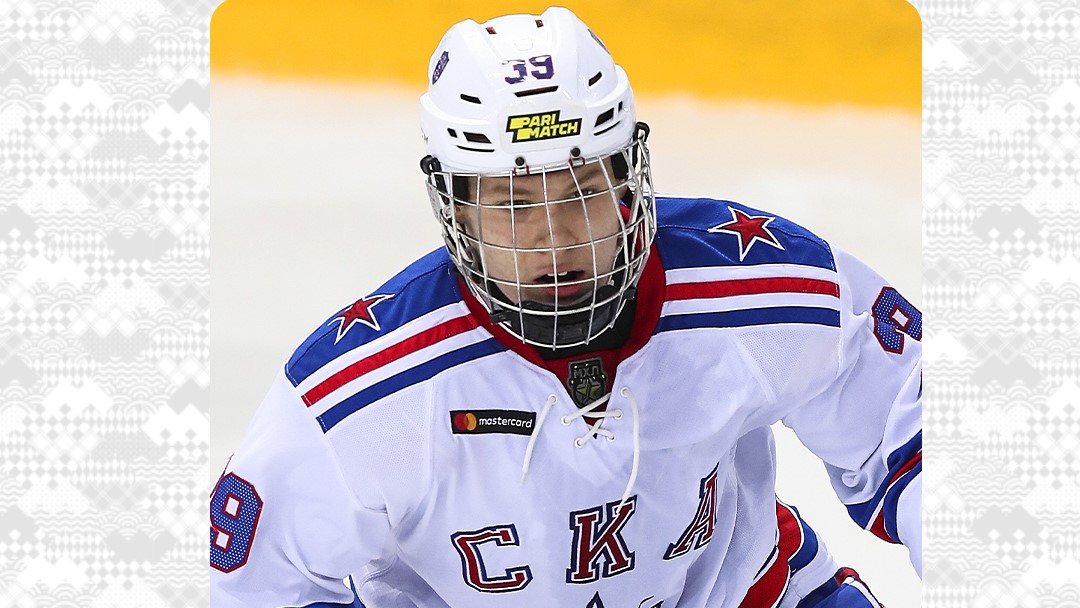 Picking at three is the Columbus Blue Jackets. Similar to the last two selections, this one should be pretty straightforward, which is none other than Swedish center Leo Carlsson. He brings excellent skills to the table that would be hard to pass up, as he had a fantastic draft year playing in the Swedish Hockey League (SHL). With Columbus making moves to win now, it's doubtful they will take Michkov at third overall.
This is where things can get interesting. The San Jose Sharks are in the early stages of a full-blown rebuild. After trading Timo Meier, it's clear that's the direction they're going in, so could they take Michkov? It's very possible they do; it also fits their timeline with when they want to start competing. They could also lean towards United States National Team Development Program (USNTDP) forward Will Smith. He had an incredible year with a stacked USNTDP team and could be on his way to San Jose at four.
Although the Montreal Canadiens aren't picking first this year, they arguably have the most controversial pick of the draft. They could take Michkov here and call it a day, which could very well happen. But over recent drafts, at least one defenseman has gone within the top five; this opens the opportunity for them to take someone like David Reinbacher or Axel Sandin-Pellikka. The Hockey Writers' very own Logan Horn had the Canadians taking Reinbacher at five in his latest mock draft. Either way, they will likely shock the hockey world with whoever they pick in Nashville.
Michkov Is a Generational Talent
While the Coyotes will likely have plenty of other options at six, including Zach Benson, Ryan Leonard, and Dalibor Dvorsky, it would be hard to pass on Michkov. During this past season, he put up nine goals and 20 points in 27 games while playing for a bad HK Sochi club. It's not every draft you see a player like Michkov's profile. When he's on the ice, he isn't afraid to be the guy driving the play or making something happen.
Michkov presents himself confidently, as he can make moves many players simply can't make. Sometimes that gets the best of him as he can overuse his abilities and try too much, resulting in turnovers. But his offensive skills overshadow some of his drawbacks. Either way, there's no denying the talent he has; he can do it all on the ice and is a real threat to opposing teams.
Coyotes Should Take The Gamble
Last year when the Coyotes were selecting third overall, they had a tough pick to make. Do you take the player who was supposed to go first overall all year or a player who could have a higher ceiling? They ended up taking the player with the higher ceiling in Logan Cooley, and he has turned out to be a stud, as he had a great freshman year at the University of Minnesota. General manager Bill Armstrong should take the same risk if Michkov is available at six.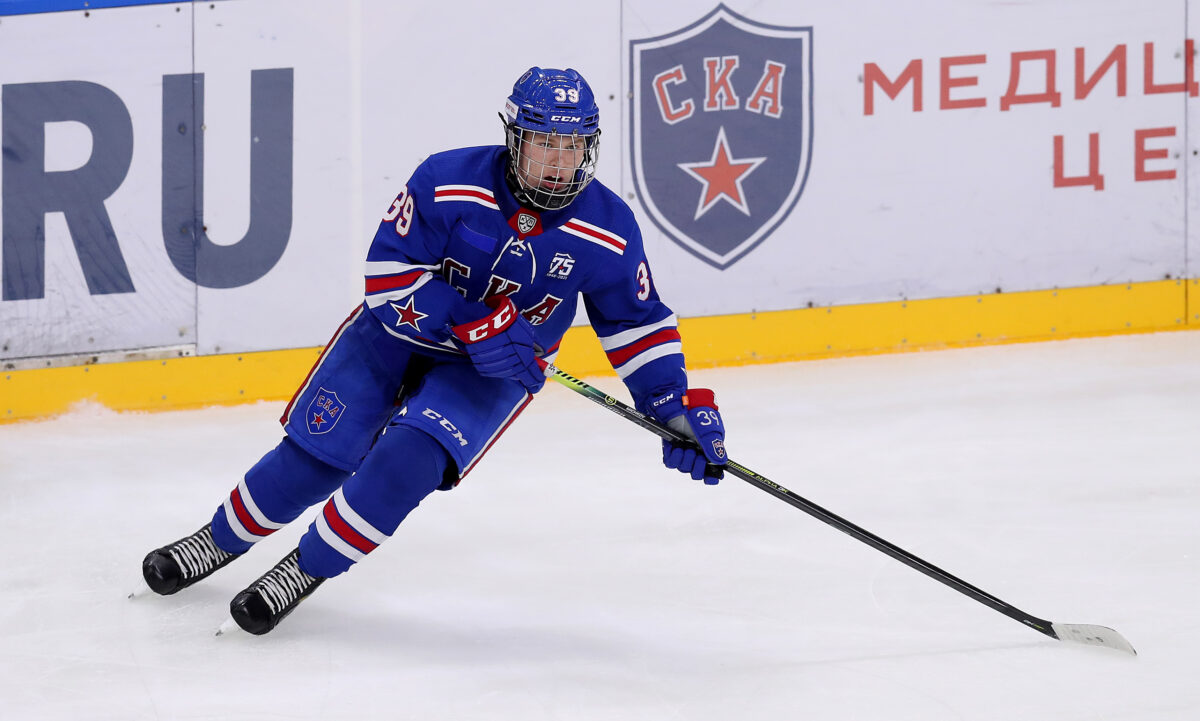 Though there's much risk involved, the Coyotes should take the gamble if it's presented to them. They need high-end talent and though it doesn't necessarily have to be now, they do need it to be contenders eventually. The team has accumulated 22 draft picks in the first three rounds over the next three years, and while they won't hit on every single pick, they could solidify the sixth overall pick with Michkov.
Final Thoughts
It's no secret that the Coyotes have plenty of options at the 2023 NHL Draft. But it's a no-brainer if Michkov is available; they should take him. While other prospects like Leonard and Benson are nice options, they likely won't reach the ceiling of Michkov. He has an unbelievably good shot and looks to be the next great Russian in the NHL. With the Coyotes having two first-round selections, potentially coming away with the second-best player in the draft at sixth overall is a gamble that needs to be taken.
---
---