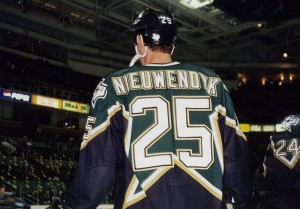 —
On draft day, the Dallas Stars shipped Mike Ribeiro off to Washington in return for 21-year-old Cody Eakin and a 2nd round pick. At that point, it looked like one of several moves which signaled the beginning of a rebuild. But oh how quickly things change.
In just a matter of days, Joe Nieuwendyk did a complete make-over up front, adding 3 forwards who should play a prominent role in their top-6 this coming year. On the opening day of free agency, the Stars signed veteran winger Ray Whitney. If there's ever been a 40-year-old with a lot left in the tank, it's Whitney, who's coming off a 77-point campaign with the Phoenix Coyotes which earned him 2nd team NHL All-Star honours. Then on July 3, they unexpectedly signed future Hall of Famer, Jaromir Jagr. But Nieuwendyk still wasn't done. He then made a fairly major trade, acquiring centre Derek Roy – once an 81-point scorer with the Buffalo Sabres – in exchange for super-pest Steve Ott and defenseman Adam Pardy. Now, a team that once looked starved for offence has one of the more talented groups up front, and looks poised to make another run at the playoffs.
But due to the advanced ages of Whitney and Jagr, many are questioning if these were in fact good moves. What good is it for the core of this team to have Jagr for one season, and Whitney for two? And what if the Stars don't re-sign Roy, an unrestricted free agent as of July 1, 2013? Might it have been better to follow the Edmonton model, and stock up on some high draft picks?
My steadfast opinion is, no. Take the Detroit Red Wings. For years, they iced older squads and found success in both the regular season and the playoffs. And although success brought low draft picks, player development certainly didn't suffer, not one bit. In fact, you might say that success was contagious. You see, Datsyuk and Zetterberg didn't become stars overnight – they spent years apprenticing under Yzerman, Fedorov, Shanahan, et al; playing a smaller role, learning from the best, and waiting their opportunity. And with players of that calibre filling the locker room, a young player could only break into the lineup when they were ready to make a serious contribution.
While Dallas may not have the same talent pool as those Wings, the concept of mentorship here is no less important. Jaromir Jagr didn't tear up the NHL last year in Philadelphia (54 points), but he was often praised by the coaching staff and his teammates for helping out the younger players. And with Jamie Benn poised to take steps towards super-stardom, who better to support him than Jagr – a five-time leading scorer, and three-time winner of the Lester Pearson as the top player in the NHL. Furthermore, by plugging those holes with veterans like Jagr and Whitney, it means that future Stars forwards like Cody Eakin, Scott Glennie, Radek Faksa, Alex Chiasson, and Reilly Smith will only make the NHL squad once they've proven themselves in the American Hockey League. And if the Stars' young talent matures faster than expected, management always has the option of trading some of those veterans to plug other holes, be it on the active roster, or in the prospect pool.
With these recent moves, it makes me wonder about the future of captain Brendan Morrow. He only has one year left on his $4.1M deal, and to my eye, the Stars already have their complement of top-6 forwards between Benn, Eriksson, Ryder, Roy, Whitney and Jagr. The latter three were of course acquired recently; Benn and Eriksson are virtual untouchables; and I'd imagine that Nieuwendyk is pretty happy with last summer's gamble on Michael Ryder, who was a revelation last saeson with 35 goals. Meanwhile, Morrow struggled through an injury-plagued '11-'12 campaign, finishing with only 26 points in 57 games. His name surfaced in trade rumours towards the end of last year, and for all those teams who miss out on Shane Doan, Morrow would be the perfect alternative. I'm sure the Stars still value everything that he offers – grit, character, toughness, net presence, and leadership – but frankly, so does everyone else. And with some holes on defence, particularly after trading Adam Pardy, it wouldn't surprise me to see Morrow sent away for a healthy return.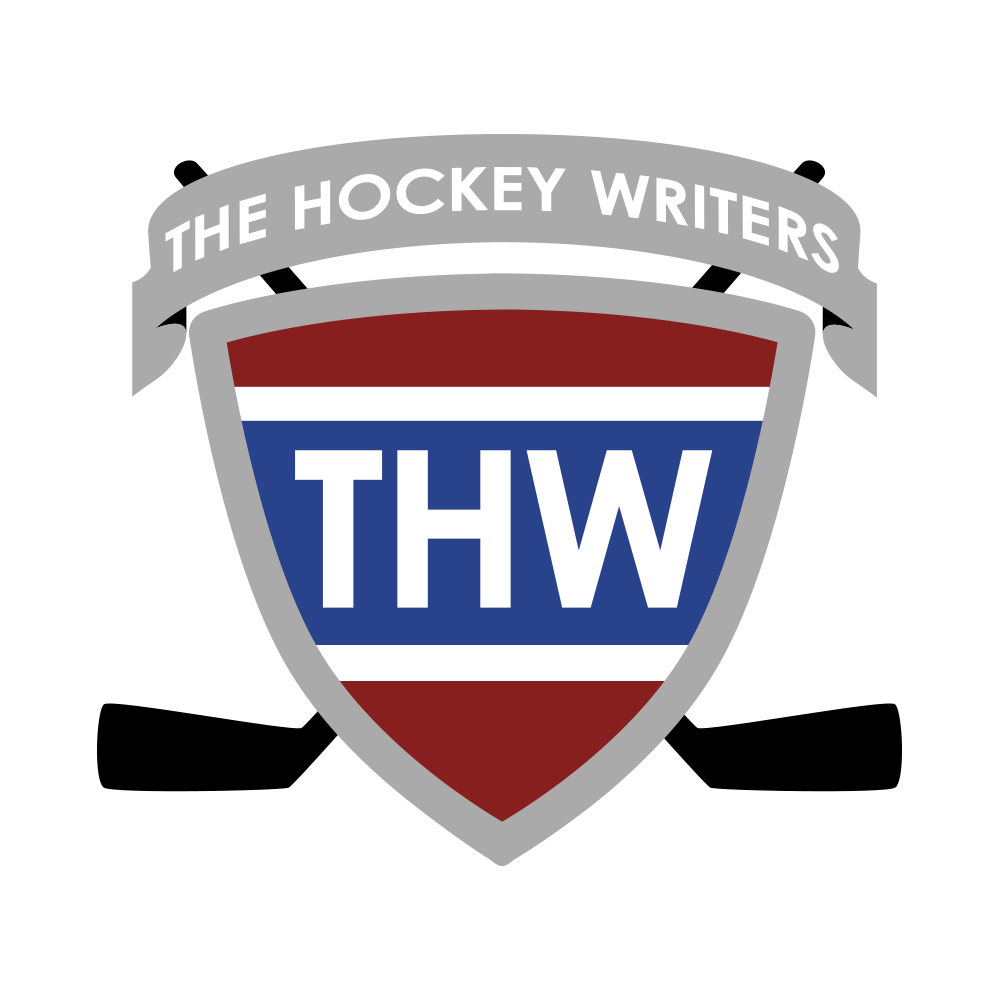 The Hockey Writers is:
1) A top-tier hockey media company delivering a top-notch, in-depth look at the NHL
2) A collective of some of the best hockey writers anywhere
3) A multimedia provider with daily podcasts and YouTube shows
4) Well-respected and widely-cited NHL prospect and draft resource