As the Dallas Stars head into their final game of their current five-game home stand, and their last before the holiday break, there have been some notable points regarding both offense and defense. The blue-line play has been, as of late, pretty decent, having slowly progressed. In their past nine matchups, Dallas has let up 19 goals, averaging about 2.4 given up per game.
Play from John Klingberg, Dan Hamhuis and Stephen Johns has all been solid, while the goaltending duo of Kari Lehtonen and Antti Niemi (who has started all four of the Stars games during the home stand) has been impressive and worthy of attention. The offense, on the other hand, is averaging 2.6 goals per game, totaling 23 scored in the past nine. Reasons include lack of contribution from top-line players, missed shots, and the ever so unfortunate bad puck luck.
A Reversal of Roles
The Stars defense towards the end of November and early December was struggling, letting up large amounts of goals night after night and playing bad defensive hockey with a multitude of turnovers in their own zone and in the neutral zone.  Fast forward to this past week and a half, starting at about Dec. 13.  Since then, Dallas has surrendered two goals or less in each of their games.  Shuffling of pairs and overall better discipline and play have helped make that number what it is.
Since the December 3rd game against the Avs, the #Stars have made some changes with their defense and it's showing. https://t.co/xPAKWUXdJ4

— Dallas Stars (@DallasStars) December 19, 2016
"When you're the worst in the league at goals against, something has to change," Stars coach Lindy Ruff told NHL.com. "We made a big change going into Colorado (Dec. 3), and since then I think it's helped our defense. It's been a structure change with how we play, and I think it's really helped them. With that has come some confidence."
And do not forget the great play by both Lehtonen and Niemi.  While Lehtonen has been struggling as a whole this season, he has still made some huge saves keeping the Stars in games.  Niemi though, has been sound, especially during the team's December home stand.  He has been king of the crease, minus a soft goal every so often, but as a whole has been the guy to look to.  He started in four straight games for the Stars and may even possibly start a fifth on tonight when the Los Angeles Kings come to town.  He has been the hot hand and the Stars are riding him.
Antti Niemi's updated home stats:

10 starts
7-2-1 record
1.81 GAA
0.943 SV%

— Owen Newkirk (@OwenNewkirk) December 17, 2016
The problem lies however, not entirely with the defensive corps and goaltending, but rather with the Stars offense and its production.
Top Line Players Under the Microscope
The Dallas Stars currently sit at 18th in the NHL in goals per game at 2.53.  There is no doubt that Dallas has some of the fiercest forwards in the National Hockey League. Jamie Benn, Tyler Seguin and Jason Spezza headline the list. There is also no doubt that their names do pop up on the score sheet, but the problem is that their names do not pop up as much as they should be.
Jamie Benn after 3-1 loss: "The way we're losing is unacceptable. Once again, I don't think our best players were our best players."

— Mike Heika (@MikeHeika) December 12, 2016
"The story is going to have to be changed by our top players being in on a score sheet night after night," head coach Lindy Ruff told NHL.com. "That's been kind of the main theme. [Tuesday] night (against St. Louis), our top guys had two or three great opportunities but didn't put it away. If you want to change the story, it's going to have to be on a consistent basis that those players get on the board for us."
Jamie Benn had surgery this offseason and was questioned upon whether he would be reliable in games.  He has played every game so far this season for Dallas and has 28 points in those 34 games.
However, his point production is lacking.  A look at his last five games played shows that he has scored four points in total.  Not bad,  but three of those came in Dallas' roughing of the Anaheim Ducks Dec. 13, and the other against the Philadelphia Flyers on the 17th.
Jamie Benn scored 105 points in the 2015 calendar year.
So far in the 2016 calendar year, he has 61.
He also went from +24 to -22.

— Hockey Abstract (@HockeyAbstract) December 11, 2016
These two games were separated by three in which Benn has been held without a point, something you would not expect from a top-line scorer like himself. Among the lack of production lies turnovers, a couple of which have been costly.  In the Stars' 2-0 loss against the New York Rangers on Dec. 15, Benn, while out on the power-play, coughed up the puck to Rick Nash, whom scored a shorthanded goal, sealing the game.
The Nashty game winning shortie for #NYR! pic.twitter.com/qHhIdAjysM

— New York Rangers (@NYRangers) December 16, 2016
There is not too much to say about Seguin, who has played in all 34 games also, tallying 32 points.  However, he is in the same boat as Benn regarding inconsistency.  Seguin, in his last five, has three points, but all of which are separated by a game with none.  He does not need to score or have an assist in every single game, but it is a bummer to see that he is spotty on the score sheet.  He goes one game with a point, then one with none, another with none, then one with a pair, and back to none.
Spezza has skated in 27 games this season, scoring six goals and adding 11 assists.  When he scores, it's a breath of fresh air and a rush of adrenaline, both for himself and for fans, but it is something that is not seen as often as it should be.
Stars last 11 goals have been scored by the following:

Shore (3)
Faksa (2)
Cracknell (2)
Jamie Benn
Eaves
Hamhuis
Johns

— Josh Bogorad (@JoshBogorad) December 17, 2016
Urgency Before the Holiday Break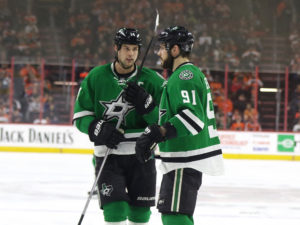 It can be seen that points are there, but when it comes to these players putting up points in the same game, it is difficult to spot.  Offensive generation has been tough to come by with Dallas, who has been playing a whole lot of 200-foot hockey back to back and not spending too much time in the offensive zone.  The issue is though, when these three players take to the ice on the same line, which is frequent, the chemistry is not all there.  Some games they'll be one and rolling, and others not so much.  Mix in some posts and bad bounces, and the bad luck keeps churning.
"We have to try and win a game here before Christmas," Jason Spezza told Dallas Insider Mark Stepneski. "There are signs that things are going in the right direction, we just have to find a way to get better results. I think we are a lot closer now to where we were the start of the year to being a team we want to be, but there's no doubt we need to get a little bit more production to separate ourselves in some of these games. If you let a team hang around, there's a bounce here and a bounce there and they stay in the game."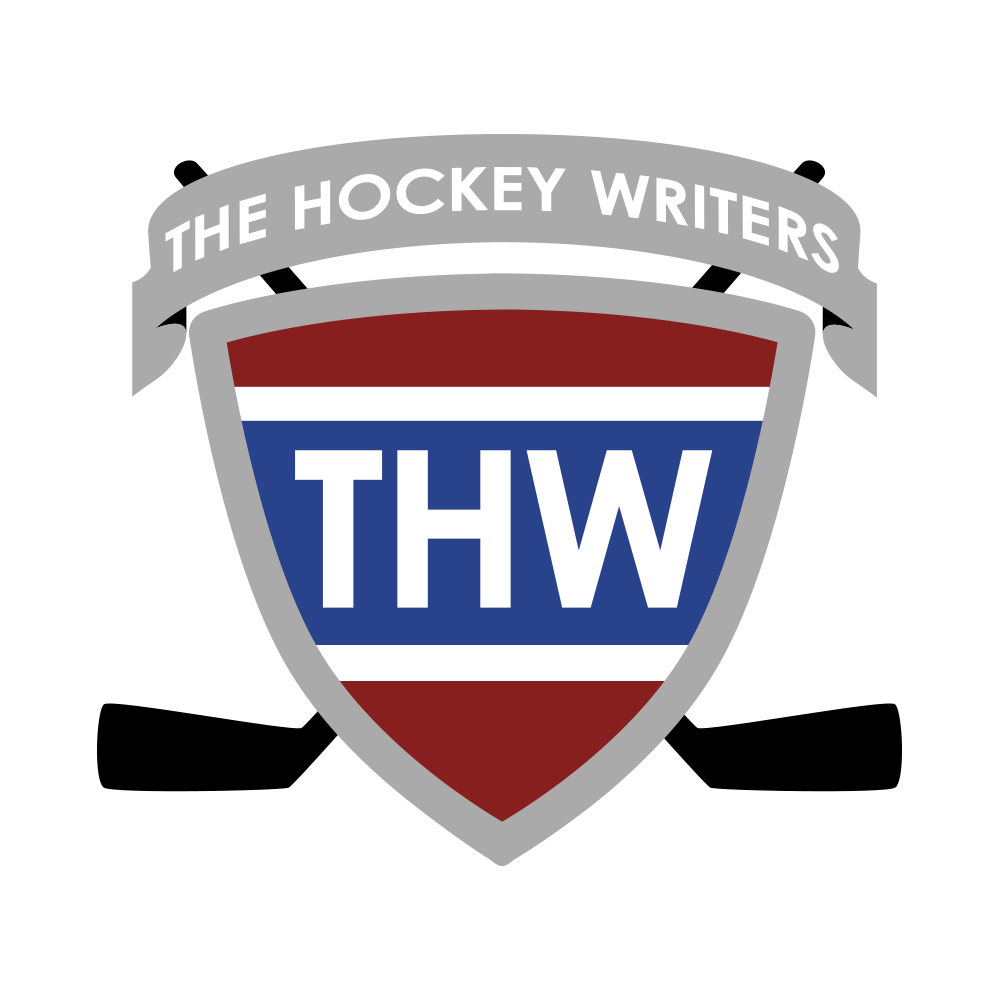 The Hockey Writers is:
1) A top-tier hockey media company delivering a top-notch, in-depth look at the NHL
2) A collective of some of the best hockey writers anywhere
3) A multimedia provider with daily podcasts and YouTube shows
4) Well-respected and widely-cited NHL prospect and draft resource