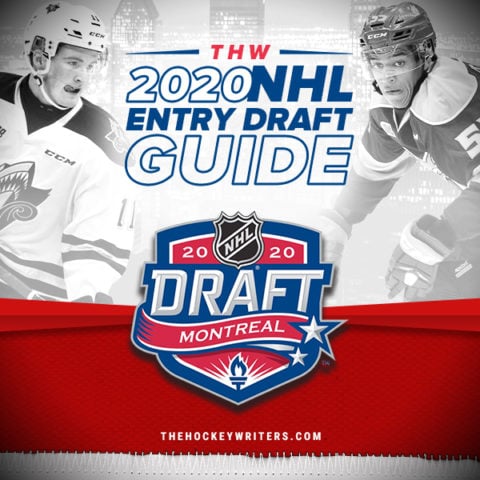 Daniil Gushchin
2019-20 Team: Muskegon Lumberjacks (#66)
Date of Birth: Feb 6, 2002
Place of Birth: Yekaterinburg, Russia
Ht: 5-foot-8 Wt: 161 pounds
Shoots: Left
Position: Right-Wing
NHL Draft Eligibility: 2020 first-year eligible
Rankings
The first thing you notice about Daniil Gushchin is his tremendous speed. He's lightning fast down the wing and has a goal scorer's mentality to boot. Those two things make for a very dangerous player at any level. Like many of the highly skilled players in this draft, he's not the biggest forward on the ice at 5-foot-8, but in the NHL these days, that doesn't seem to matter too much.
Related: 2020 NHL Draft Guide
Gushchin has displayed the ability to use his speed to move in and out of scoring areas very quickly and get into a position to bury the puck into the net. He plays the game at a very high pace using his hockey IQ, elite wrist shot, and quick hands to score goals in a variety of ways. He has all the skills of a first-round pick, but will probably drop into the second round because of his size and lack of a physical game. Now don't get me wrong, he's a great forechecker (at times), but he's just not built to win battles along the boards, so he tends to shy away from doing it consistently.
In addition to Gushchin's goal scoring exploits, he is also a tremendous playmaker. He sees the ice well and because his shot is often accurate, he can fool defenders and the goaltender with a fake shot and pass to a teammate for a scoring chance or goal. He's not the best and most consistent player in his own zone, but like most offensively inclined forwards, that part of his game should improve as he develops.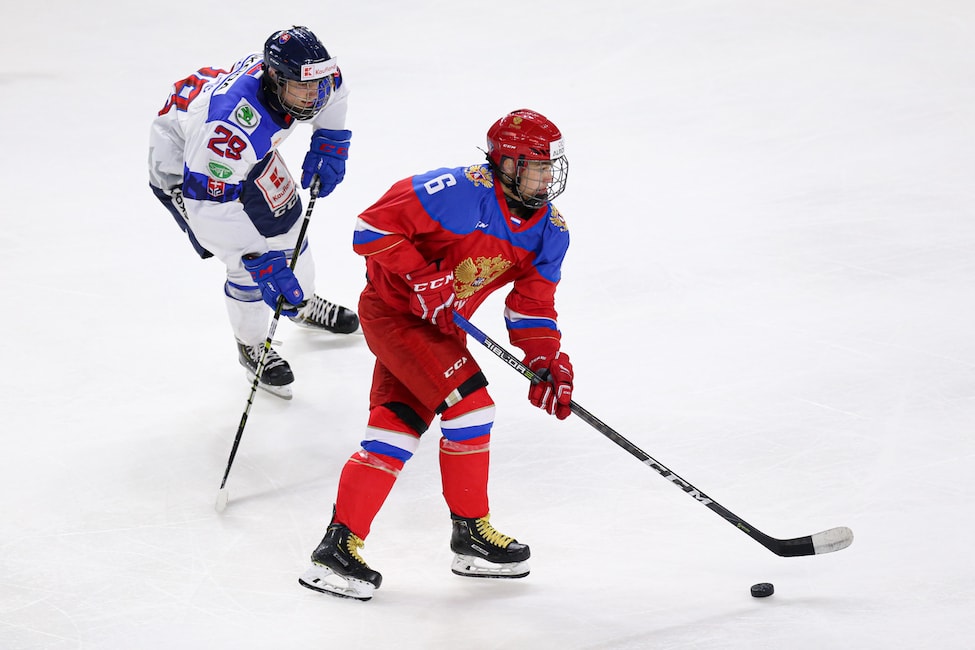 Gushchin played in the USHL with the Muskegon Lumberjacks last season and posted 22 goals and 47 points in 42 games. He was a productive part of a mediocre team but seemed to lack consistency in his game. Nevertheless, he is legitimately one of the most skilled and exciting players in the entire draft, so the team that drafts him will be very happy getting him in the second round or later. The hope will be that he can curb that issue and become a consistent threat at both ends of the rink at the highest level.
Gushchin is slated to play next season in the Ontario Hockey League with the Niagra IceDogs after being selected 4th overall in the CHL Import Draft in July. He committed to the team shortly thereafter, so it will be exciting to see him bring his creative skillset to Canada in 2020-21.
Other THW Draft Profiles
Daniil Gushchin – NHL Draft Projection
As I mentioned before, Guschin has all the skills of a first-round talent, but because of his lack of size and consistent defensive game, he probably will go in the second round or later. There's a tonne of skill available in this draft, and he is just another forward in a long line of it.
Quotables
"…[Gushchin] has the toolkit to be a real player. His speed, skill and offensive creativity are all high-end. On his best shift he's flying up the ice, dancing through defenders and making chances happen by himself. He can make plays to his teammates and finish them well. On his good nights he's hunting pucks down and winning battles versus bigger opponents. He had a lot of off nights these past 12 months at the USHL and international levels where he was invisible. I wouldn't knock his compete, because he does work and plays responsible defense, but it was hard to ignore his disappearing acts too." – Corey Pronman (from 'Pronman's 2020 NHL Draft Board: Top 122 prospects' AthleticNHL, 6/20/20)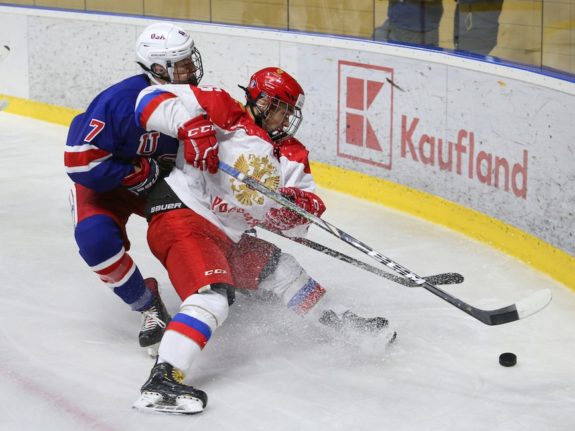 "An undersized forward, Gushchin makes up for it with his strong skating ability. He has very good top-end speed. He reaches that speed in just a few strides with a quick first step and good acceleration. His ability to change speeds is also a weapon he can use on the rush. Gushchin's edgework and agility are outstanding. He can change directions on a dime. This makes him extremely elusive and very hard to contain in one-on-one situations." – Ben Kerr, LWOH
"Small Russian import who displays a high pace offensive game with his quickness, puckhandling and shooting skills. Right now, he doesn't give an honest effort when the puck is on the opposition's stick, and that needs to improve radically. Has a quick first step and can make opponents miss all over the ice. He is strong in his puck pursuit in the attack zone, and will knock bigger players off the puck." – Bill Placzek, Draft Site
Strengths
Skating
Stickhandling
Wrist shot
Playmaking
Motor
Under Construction – Improvements to Make
Overall consistency
Defensive play
Awareness of when to go on offence
NHL Potential
If Gushchin can improve on his consistency and discipline in his own zone, he should become a top-nine winger in the NHL. He has all the skills to succeed offensively with his skating, creativity, playmaking, and scoring abilities. The excitement and energy he brings to the game should make any team that drafts him very happy.
Risk/Reward Analysis
Risk – 3/5, Reward – 4/5
Fantasy Hockey Potential
Offence – 8/10, Defence – 4/10
Awards/Achievements
Gushchin played for Team Russia in the Hlinka-Gretzky Cup and won a gold medal after scoring two points in five games. He also was named to the USHL Third All-Star Team.
Interview/Profiles Links
Videos
---
---
---