With plenty of season remaining but the trade deadline not far away, the Edmonton Oilers are holding onto a playoff spot. Will the Oilers let their first potential glimpse at the playoffs in over a decade ride on the roster they currently deploy? Or, will they look to improve their team in ways that make them better today and for what they hope is an extended playoff appearance?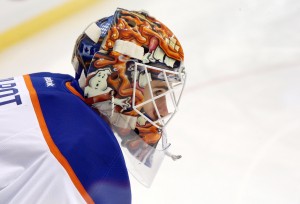 Nothing is certain. While the Oilers are on the inside of the playoff picture and looking out, the tide could quickly turn with some poor play, injuries or just bad luck. The race for the playoffs is always tight and as such, many are contemplating the specific scenarios that might be facing the franchise from now to trade deadline day.
The Approach
The trick is to balance the Oilers' success with both the short-term and long-term results or consequences that come with making any moves. Does adding a significant piece throw off the chemistry that seems to have developed on the roster? Conversely, can the Oilers identify areas of weakness and address those needs?
Before Tuesday's loss to the Minnesota Wild, Edmonton had points in their last six games and playing better as a team than they've done in almost a decade. That said, the loss showed there is room for improvement. They are good. But are they good enough? One area that might need addressing is on the blue line, where the desire for an offensive power play specialist is quite evident.
Where are there opportunities? Which team is willing to move a piece the Oilers could use? And, for what price? Here are four options where the Oilers may be kicking tires:
[irp]
Kevin Shattenkirk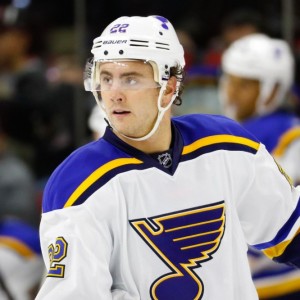 In 50 games this season with St. Louis, Shattenkirk has 34 points. Of his 11 goals, seven are on the power play and he's tallied more than half of his points on the man advantage. He's clearly an offensive defenseman with a propensity to specialize where the Oilers could use some help.
The rumours that Shattenkirk might be leaving St. Louis seem to revolve more around the fact that both sides (St. Louis and Shattenkirk's camp) have conceded the defenseman is not part of the Blues' long-term plans and that this may be the time to get the highest return for his services. The problem is, he's made it known that his desire to sign an extended contract in Edmonton is non-existent. Thus, he'd be nothing more than a rental and an expensive one at that.
For those who like the blueliner as an option, — and he would be the ideal fit on paper — there is hope, that like Cam Talbot before him, Shattenkirk may change his mind about calling Edmonton his home. A new arena, a competitive team and Connor McDavid can be attractive bonuses for players. Even still, if the Oilers have any interest, Shattenkirk should be a temporary play. If he signs later, it's a bonus, but approaching acquiring him with a long-term outlook would be a mistake. It would cost the Oilers a first-round draft choice as a starting point for negotiation and the chances of him moving on after the season are great.
Tyson Barrie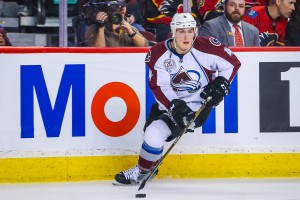 Barrie has a plus-minus of -25 and he's not going to provide a lot of defense for the salary he's being paid. On the other hand, he is normally a decent 5-v-5 player with a ton of offensive upside.
For Colorado, being in the basement of the NHL standings means that there is bound to be some action on the trade front. Most of that will include players like Jarome Iginla or maybe even Matt Duchene. Is Barrie a piece Colorado might consider moving?
If so, the Oilers need to ensure they know which Tyson Barrie they'll be getting. He's not having a strong year and he's locked up for some considerable time at $5.5 mil per season. A player with a contract means that one of the Oilers defensemen — one more talented than Brandon Davidson — would be exposed in the NHL Expansion Draft. Whatever the asking price would be, plus the loss of a proven defenseman is a lot to give up for a player that is a bigger maybe than a for sure thing.
Brent Seabrook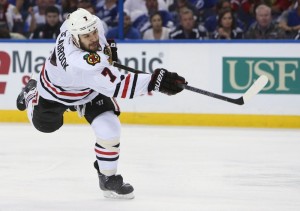 A big fish type of player, Seabrook would be a headline grabber if available out of Chicago. It might not seem likely at first glance, but there may be motivation out of the Blackhawks camp to consider their options when it comes to the player.
Seabrook is not having a bad year, but not a good one by his standards either. He's no longer a spring chicken and he's paid handsomely for the next seven years after this season with a team that is tight up against the cap and could look for some flexibility.
Seabrook has 11 of his total 25 points this season on the power play and he ranks fourth on the Blackhawks in power play ice time. He's not necessarily known for his booming point shot, but he does take a lot of shots.
This is a big commitment type player. The Oilers better be sure this is a wagon they'd like to hitch themselves to if Seabrook is a player of interest.
Matt Dumba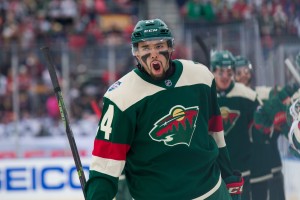 Normally, Dumba wouldn't be available out of Minnesota and with the way the Wild are playing, they'd be nuts to break up their team chemistry. But, the Wild are in the unenviable position of losing a good defenseman for nothing in the NHL Expansion Draft. They'll need to decide what's more important — an extended playoff run that might include Dumba, or whether or not he's expendable and worth something on the trade market.
Perhaps Dumba is not the player Minnesota chooses to expose if no trade is made, but if he's the odd man out, he has a booming point shot and would immediately help the Oiler's blue line. He's also an RFA after next season, so if Edmonton lost him in the expansion draft (thus sparing Davidson), it would hurt, but perhaps not as much as some. It all depends on the acquisition price.
Like any team moving a piece they might not normally move at this year's trade deadline, the Oilers will have to realize that the matters are more complicated this season with the looming expansion draft. Any moves must be weighed by their ability to help in the present tense versus their ability to hurt the team long-term with no return.
There are going to be some unexpected moves this trade deadline season. They'll also be some short-term sacrifices. Where do the Oilers fit? Can they capitalize on the situation and grab a player who could help and might not otherwise be available? Or, are they prone to be victims, scared to make a move out of fear they'll not make the postseason for the first time since 2006?
Jim Parsons is a senior THW freelance writer, part-time journalist and audio/video host who lives, eats, sleeps and breathes NHL news and rumors, while also writing features on the Edmonton Oilers. He's been a trusted source for five-plus years at The Hockey Writers, but more than that, he's on a mission to keep readers up to date with the latest NHL rumors and trade talk. Jim is a daily must for readers who want to be "in the know."
Other content contributions include: NHLtradetalk.com, The Sportster and hosting weekly video casts, THW News and Rumors Rundown, plus Oilers Overtime.
For interview requests or to provide content info, follow Jim on Twitter or his social media accounts. They appear under his photo on articles like this one.