It's not often you can refer to someone as one of the best, if not the best, hockey players in the world. Bobby Orr, Wayne Gretzky, and Mario Lemieux all held that distinction during their careers. It would not be unfair to throw former Detroit Red Wings superstar Sergei Fedorov into that category as well. Now, Fedorov joins those three and many other former NHL stars as he is enshrined in the NHL Hall of Fame today.
Soviet Pedigree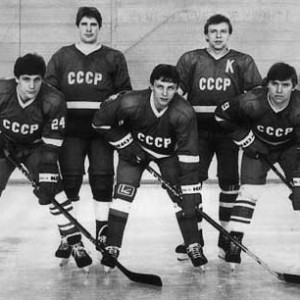 In the 1970s and 80s, North Americans could only compliment a few things that the Soviet Union did across the Atlantic. While highly dangerous, their ability to build weapons rivaled that of the United States. Their production of another form of weapon—hockey players—matched that of the U.S. and Canada as well.
Fedorov came up through the Soviet Red Army system the same way Igor Larionov, Sergei Makarov, Pavel Bure, Slava Fetisov, and Vladislav Tretiak did, only to name a few. He learned to play a two-way game in the Soviet system that, when combined with his offensive flair, made him even more dangerous on the ice.
Because he was behind the Soviet wall, NHL teams passed on him at the 1989 draft because, while they agreed he had talent, few Soviet players were ever drafted because the likelihood of them playing for their NHL was slim. The Red Wings took a chance on Fedorov in the fourth round of their historic 1989 draft and were not disappointed.
Bursting onto the Scene
After the Red Wings had drafted Fedorov, they arranged for him to join the team prior to the 1990-91 season, though that was easier said than done. Detroit had to secretly liberate Fedorov from Soviet possession, helping him defect while his Soviet team was in Seattle for a tournament. Upon arriving in Detroit, the franchise changed forever.
In Fedorov's first season with the Red Wings, he combined with Steve Yzerman for a powerful one-two punch on offense, putting up 79 points in 77 games. In addition, he helped the Red Wings make the playoffs that year. And the next year. And the year after that. And the year after that. And every year throughout his tenure in Detroit.
Fedorov averaged a point per game in each of his first six years in Detroit, including the 1993-94 campaign when he won the Lester Pearson Award (now Ted Lindsay Award) and Hart Trophy after a 56-goal, 120-point season. He and Yzerman continued to lead the Red Wings as the top-two centers on the team, something that Fedorov both enjoyed and disliked.
Contract Controversies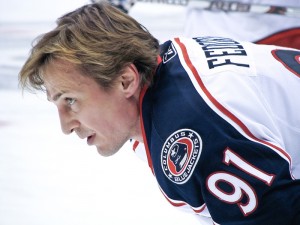 While he had a great personal relationship with Yzerman, Fedorov was not the biggest fan of playing second fiddle to the long-time Detroit captain. He was a younger and arguably more talented player than Yzerman at that stage of their careers.
Prior to the 1997-98 NHL season, Fedorov held out for a larger contract, missing 75% of the season in the process. Upon returning, Fedorov did not disappoint. He was considered one of the best hockey players in the world during the life of the contract he eventually signed. Fedorov won the 1998 and 2002 Stanley Cup with the Red Wings and made the NHL All-Star Game in 2001, 2002, and 2003. As the top player on the best team of the late-90s and early-2000s, Fedorov would sometimes have issues with his ice time and role, leading him to spurn the Red Wings' contract offer when he became an unrestricted free agent after the 2002-03 season.
Fedorov would sign with Mike Babcock's Anaheim Mighty Ducks and go on to play six more seasons in the NHL for Anaheim, Columbus, and Washington in more of a mentor role.
Sergei's Character
Though controversial at times, his will to win and overall competitiveness were the perfect complement to his easy-going attitude. That down-to-Earth persona was best exemplified by an interaction with a coworker of mine during a pick-up game.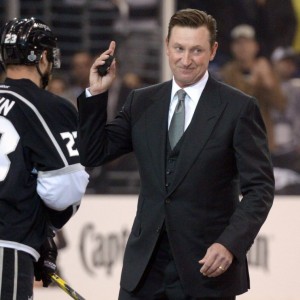 Fedorov trained with Gretzky in Los Angeles after his 1994 MVP season and would often play hockey for fun with friends in the area. In a "I know a guy who knows a guy who knows a guy…" story, my coworker, Rick, is a close friend of Gretzky's former teammate, Randy Gregg, and found himself on the ice for a pick-up game with Gregg, Gretzky, and Fedorov. Rick was defending his net and accidentally took down an opponent when he was about to score. It was Fedorov.
Now the league's MVP could have cursed out a now frightened Rick for nearly injuring him, but Fedorov instead laughed it off and said, "not too many guys could keep me from scoring there." He got up, tapped him on the shin pads, and skated away.
His Legacy
Without a doubt, Fedorov was one of the best players of his generation. He won three Stanley Cups with the Red Wings to go along with his Hart and Lester Pearson Awards. Fedorov racked up 483 goals and 1179 points in his career, both tops (for now) for Russian-born players. His play was not just on the offensive side though. Fedorov won the Selke Trophy as top defensive forward in 1994 and 1996. He would also play defense from time-to-time for the Red Wings when Scotty Bowman needed to bolster an injury-riddled blue line.
His two-way play helped further a culture in Detroit that still exists today. Along with Yzerman, Fedorov could be counted on in his own end and could shadow the opposing teams' top players, all while contributing offensively. This is something he passed down to Pavel Datsyuk and Henrik Zetterberg, who are now teaching the same methods to Detroit's younger players today.
Because of players like Fedorov, the contemporary NHL superstar is just as effective in his own zone as the offensive zone. Very rarely do you see one-dimensional players succeeding in today's NHL. Jonathan Toews, Sidney Crosby, Datsyuk, and Zetterberg are prime examples. Just like the white Nikes he donned, Fedorov made two-way play trendy in the NHL.
Congratulations, Sergei. Thank you for all the memories as a Red Wing.
—
@PolakWolak