In a season series dominated by the goalies, the finale could come down to offensive firepower with both the Detroit Red Wings and Washington Capitals riding hot streaks.
In their last three games, the Red Wings are 3-0-0 and have scored five goals in each of the three games. The Capitals are just as hot, winning six of their last seven and scoring 25 goals over those seven games, an average of just over 3.5 goals per game.
Jimmy Howard will get the start after Petr Mrazek struggled a bit against the Nashville Predators over the weekend. Howard had a very solid outing in his last game versus the Arizona Coyotes. Mrazek had started the previous two games against the Capitals and played particularly well, keeping Alex Ovechkin off the board. However, he will ride the pine tonight, and rightfully so given his and Howard's weekend performance. Braden Holtby gets the start for the Capitals (shocker) opposite Howard.
What to Expect from the Capitals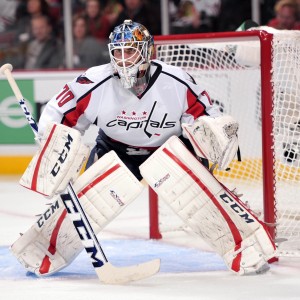 Washington's lineup features two strong scoring lines and two checking lines that have no problem putting the puck in the net. On defense, the Capitals are still without Brooks Orpik, who is still "day-to-day" even though he has been out for close to a month. However, young blueliner Nate Schmidt has stepped in to play very well on the top pairing alongside John Carlson. The Capitals also get Karl Alzner and Marcus Johansson back in an already deep lineup after they missed the previous game.
In addition to having a deep lineup, the Capitals also feature one of the best power plays in the league. Howard will need to be on his lateral movement game with the Capitals looking to set up Ovechkin's one-timer from the half wall. The entire Red Wings penalty kill will need to be on their game when facing the likes of Ovechkin, Carlson, Nicklas Backstrom, T.J. Oshie, and Evgeny Kuznetsov.
And finally, Holtby once again makes the start for the Capitals and has been terrific in net this season. He ranks among the top goaltenders in the league and has played the Red Wings well this season, though Andreas Athanasiou may think otherwise after scoring from a poor angle in their last matchup.
Lineups
Here are the projected lineups for tonight's game, as reported by Red Wings' beat writer, Ansar Khan, and Capitals' writer, Mike Vogel.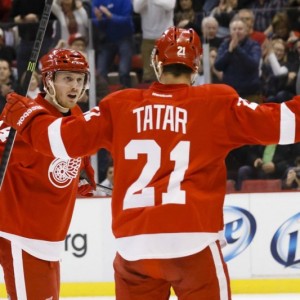 Red Wings:
Dylan Larkin | Henrik Zetterberg | Justin Abdelkader
Darren Helm | Pavel Datsyuk | Brad Richards
Gustav Nyquist | Riley Sheahan | Tomas Tatar
Joakim Andersson | Luke Glendening | Tomas Jurco
Niklas Kronwall | Mike Green
Danny DeKeyser | Jonathan Ericsson
Brendan Smith | Alexey Marchenko
Jimmy Howard
Petr Mrazek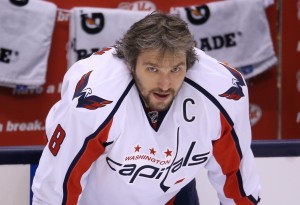 Capitals:
Alex Ovechkin | Nicklas Backstrom | T.J. Oshie
Marcus Johansson | Evgeny Kuznetsov | Justin Williams
Jason Chimera | Jay Beagle | Tom Wilson
Brooks Laich | Michael Latta | Andre Burakovsky
Nate Schmidt | John Carlson
Karl Alzner | Matt Niskanen
Dmitri Orlov | Taylor Chorney
Braden Holtby
Philipp Grubauer
I will be at the game tonight so hit me up on Twitter (@PolakWolak) if you have any questions or comments during the game. Or want to make fun of Ovechkin's grey hair. Sorry, Drew Miller.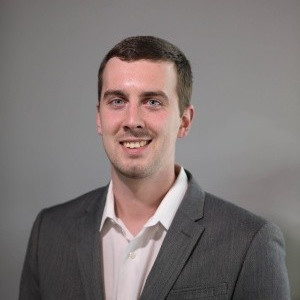 Tony Wolak is based in the Washington D.C. area and covers the Detroit Red Wings for THW. As a former junior and college hockey player, Tony has a unique perspective on Red Wings topics.