As the holidays and the upcoming season come around, New Jersey Devils' fans cannot wait to see what will come from this new year and new season. Although the 2020-21 season is sure to look different than most, there is a lot to look forward to. The team has some new faces and a new, experienced head coach looking to bring them to new heights. As we await the actual season with Christmas only a short time away, let's look at some wish list items that would really benefit New Jersey.
Jack Hughes Has a Standout Season
As the first overall pick in the 2019 NHL Entry Draft, his rookie season was an anticipated one by all.. He was poised for an incredible debut but only put up seven goals and 14 assists. This is not bad for his first season, but people seemed to expect more out of the 5-foot-10, 170-pound center. Other teams have seen similar situations, so it is not like this is a fluke. Hughes obviously has a ton of potential, and hopefully, this season was a sneak peek of what's to come for him.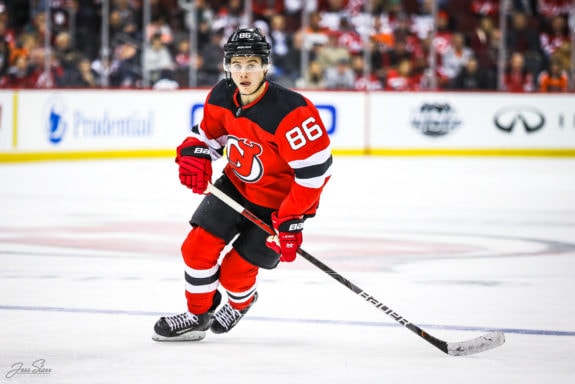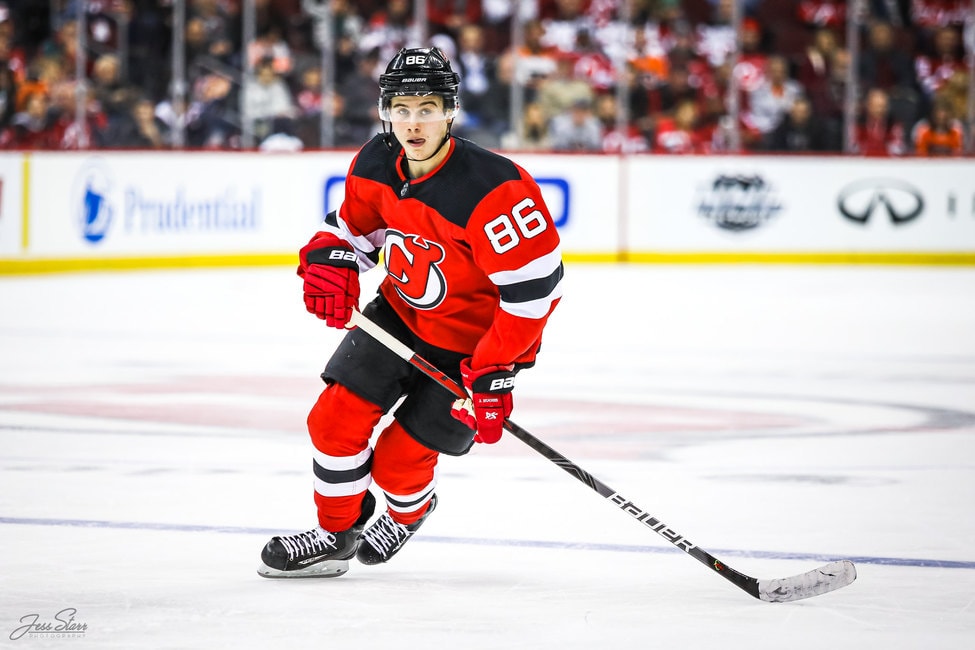 Hughes scoring some more goals and tearing up the ice this season would give a motivational push to everyone involved. Say he puts up an extra 10 more goals and assists, maybe even more next season. That is going to help the team tremendously. He's a part of a group of young Devils that are the future of this team. Alongside these players — Nico Hischier, Jesper Bratt and Pavel Zacha, to name a few, Hughes can put more points on the board and have that season everyone wants to see.
The Backup Goalie Puts Up At Least a .500 Record
Whether that be Corey Crawford or Mackenzie Blackwood, having a solid backup can bring the Devils back to playoff contention. Blackwood had a winning record in regulation last season despite not making the playoffs. Cory Schneider's 3-6-0-2 and Louis Domingue's 3-8-0-2 record did provide ample backup, but the goaltending could be next level with more wins and fewer losses.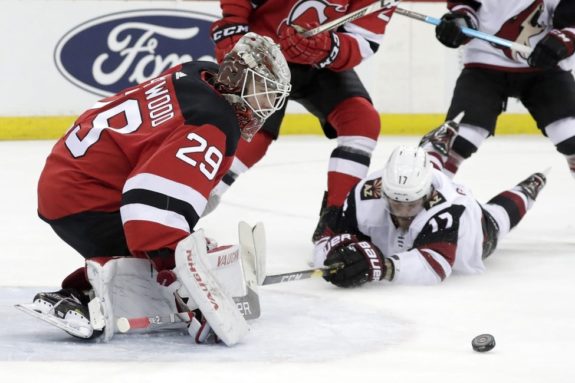 Assuming Blackwood is the starter and keeps up his ratio, the Devils will already be on the right track. It seems like he has only been going up and will continue to get better. If Crawford can also keep up the .917 save percentage he put up last year and make every game he plays count, they are even better off. Wishing for this is like wishing for some playoff hockey — the betterment of Devils' goaltending means more chances for wins and for pushing past the regular season.
Hischier, Bratt and Palmieri Are Paired For an Unstoppable First Line
Although the first line is not set in stone yet, Hischier, Bratt and Kyle Palmieri would be a strong combination and a good choice. Since making their NHL debuts in 2017, the two young forwards put up a combined 88 goals and 147 assists. They have been a significant pair and would work well with a veteran like Palmieri as he adds insight and veteran experience to the line.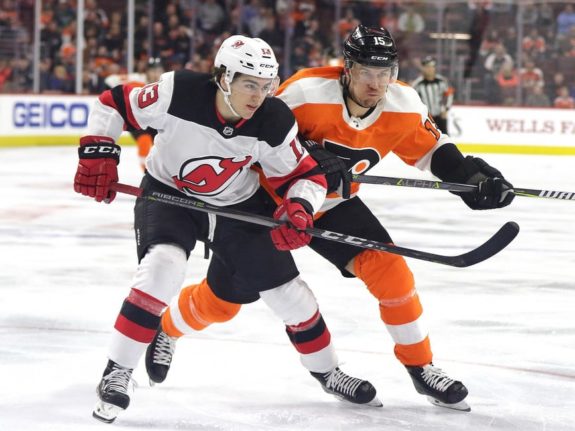 A strong first line like this will contribute to the overall motivation of the team. Seeing the first line deliver goals, assists and offensive pressure, and overall killing it on the ice, will give everyone else that extra push to want to succeed. The talent is there, and these three have proved it in their respective ways. Hischier and Palmieri are both top contenders for the next Devils captain; Palmieri brings his leadership and dedication to the team while still delivering points, and Hischier brings that young player skill that will only develop more as the years go on. Bratt is right alongside Hischier in that he will bring explosiveness and young talent to the team.  
A Strong Season From P.K. Subban
He has tons of NHL experience with the Montreal Canadiens, Nashville Predators and now the Devils. He is a strongly skilled defenseman, but people seem to say that he has not been performing to the levels he should. Going into his second one with New Jersey, a better performance from Subban would be really beneficial for not just him but the rest of the defense and team. He scored seven goals and added 11 assists in the 2019-20 season and has a skillset for more. This would help the defense be more offensive and put some more points up, benefitting the team overall.
The Gift of Hockey and a Playoff Push
As long as we get to see some hockey soon, which will be the case, Devils' fans will be satisfied when it comes to gifts, although we wish it could be in person. All of these asks are part of an ultimate goal to make a strong run for the playoffs and work hard if they do achieve it. They haven't been in the postseason since the 2017-18 season, and it was the 2012 Stanley Cup Final before that. All Devils' fans want for Christmas is Hischier, Hughes and the younger Devils, along with the experienced ones, to combine to bring the team back to Cup contention. 
---
---