After the New Jersey Devils salvaged a point in an overtime loss against the Seattle Kraken on Jan. 19, head coach Lindy Ruff stated he didn't like the direction his team was heading in. Most coaches wouldn't say that after ending a road trip with a 4-0-1 record, but Ruff was right in his assessment. The Devils rank 25th in Corsi and expected goals percentages for the month of January. 
---
---
One reason, perhaps the main reason, is that their bottom-six has gotten caved in almost on a nightly basis since the calendar flipped to 2023. It's not just one player, either. Part of that may be spending ten days on the road, but Ruff needs to figure out how to get his bottom-six going. Because if they don't improve their five-on-five game, the team could hit another slump in short order. 
Devils' Bottom-6 Well Underwater in Possession
When the Devils rolled to their 13-game winning streak earlier this season, they had four lines firing on all cylinders. From a top line with Nico Hischier to the fourth line of Miles Wood, Michael McLeod and Nathan Bastian, all four units were scoring and controlling play at five-on-five. 
Bastian's injury threw a wrench in the roll-four-lines plan. He just returned to the lineup last week after missing two months, but he's only played two games, and it will take time for him to get back up to speed. The Devils' bottom-six held their own in December without him, with most of their forwards finishing the month above water in Corsi and expected goals percentages. 
But for whatever reason, things have changed significantly since Jan. 1. Ruff has moved players around the lineup, but the ones listed below have primarily been third- or fourth-line forwards this month with a minimum of 10 games played. (CF% = Corsi percentage, xG% = expected goals percentage):
Jesper Boqvist: 42.31 CF%, 36.92 xG%
Michael McLeod: 43.37 CF%, 38.98 xG%
Dawson Mercer: 43.57 CF%, 42.5 xG%
Yegor Sharangovich: 45.08 CF%, 36.21 xG%
Miles Wood: 45.82 CF%, 36.21 xG%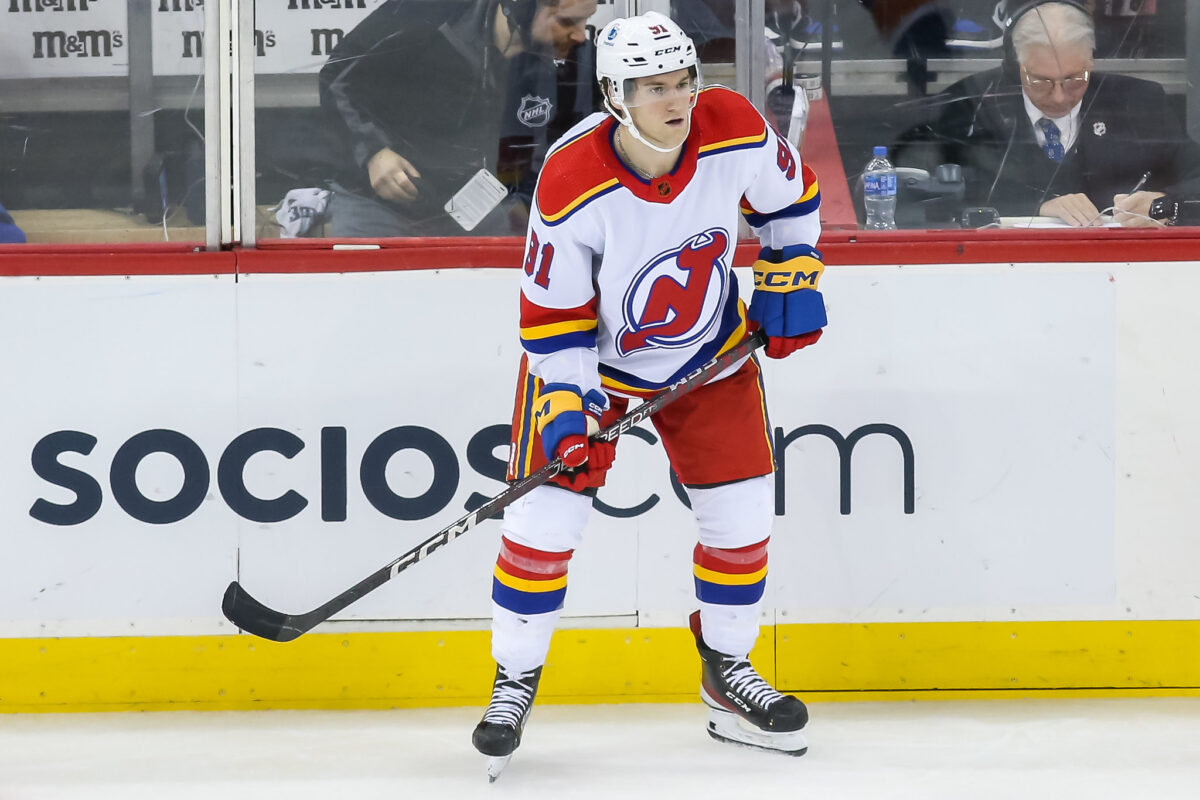 Yes, I know there are five players above. The reason for that is Ruff has used different forwards, from Nolan Foote and Alexander Holtz to Fabian Zetterlund, for a game here and there in the bottom-six. Foote did post an xG% above 66 percent, but Ruff used him sparingly when he was in the lineup. Eventually, they returned him to the Utica Comets of the American Hockey League after activating Bastian off injured reserve. 
Otherwise, the numbers posted above are pretty troublesome. It's never a good thing to see players in the low 40s and especially the 30s when it comes to Corsi and expected goals. And it's worth noting that the five forwards listed above had Corsi percentages over 50 percent in December, while only Wood, McLeod and Mercer were below 50 percent in expected goals. 
Related: Devils Continue to Prove That Great Teams Find Ways to Win
---
Latest News & Highlights
---
That's obviously a drastic change and a significant reason why the Devils have not been the same dominant five-on-five team they were before Jan. 1. So what's changed? Are the players just going through a patch? Is Ruff not assembling the best bottom-six he can? Is it a combination of factors? There is no one answer, but there are solutions. 
Ruff Should Re-Unite Tatar, Hischier & Zetterlund
One of the Devils' better bottom-six lines in 2022-23 has been Sharangovich, Boqvist and Mercer. For the season, they've posted strong results (67.38 xG%), though they've only scored two goals as a line. Ruff had gotten away from using that combo until the last couple of games, so perhaps they provide the bottom-six with a spark. 
But a significant reason the Devils' bottom-six has not performed well is McLeod and Wood have struggled, specifically the latter. Wood has one goal in his last 31 games, and it's not like the chances haven't been there. He's fired 68 shots on goal, meaning he's shooting 1.5 percent. That's unsustainably low, but at the same time, he's provided negative value to the Devils this season. 
Wood's expected goals above replacement (xGAR) of minus-5.6 is the lowest on the team, as his GAR of minus-4.2. Ruff was critical of Zetterlund when he made him a healthy scratch after a 4-3 win against the Carolina Hurricanes on Jan. 10. Zetterlund had been struggling until that point, but Wood has not been better. In fact, he's been much worse. Ruff should bring Zetterlund back into the lineup for Wood, but not necessarily in a bottom-six role.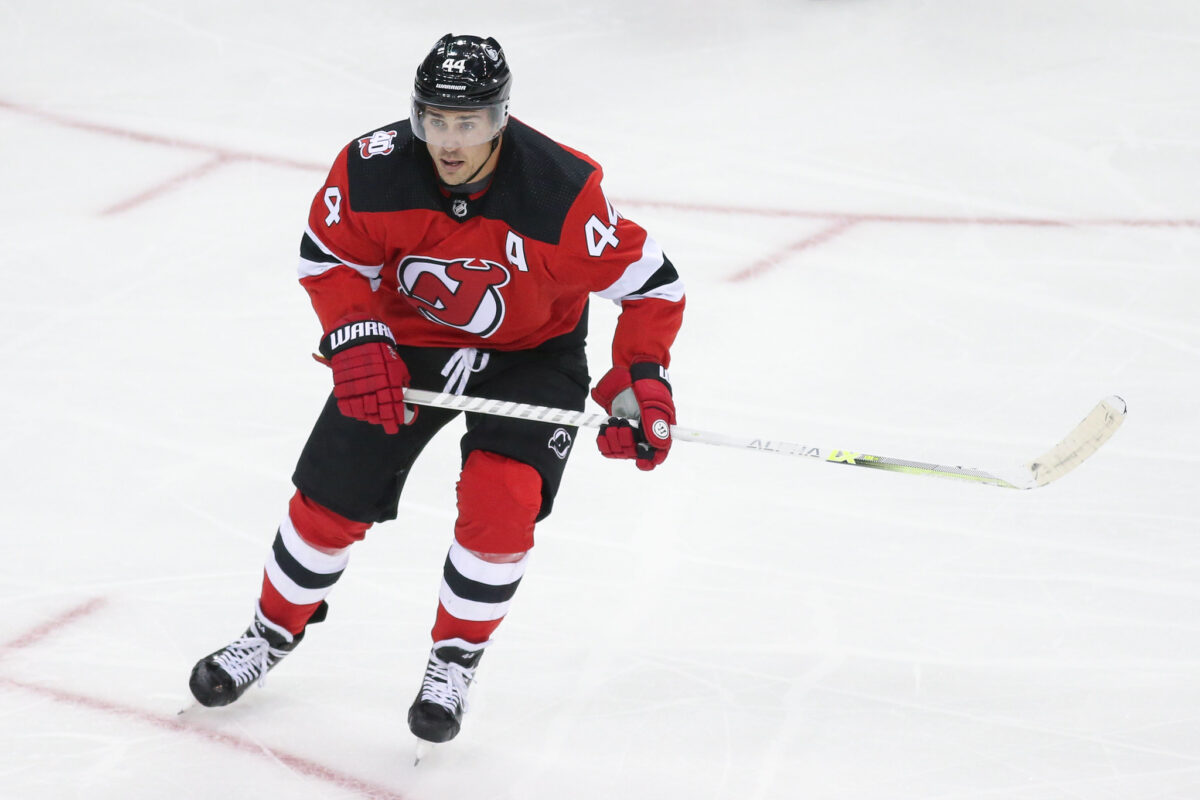 One of the Devils' best line combos early in the season was Tomáš Tatar, Hischier and Zetterlund. The Devils controlled 62.85 percent of the expected goals and had a plus-six goal differential in 169 minutes with them on the ice. In reuniting them, it may help the Devils' bottom-six by pushing other players down the lineup, which should improve their depth. 
By placing Tatar, Hischier and Zetterlund together, Ondrej Palát moves to a line with Jack Hughes and Jesper Bratt. That, in turn, should have Erik Haula centering a third line with Sharangovich and Mercer. That would leave the Devils with a lineup consisting of the following:
Tatar – Hischier – Zetterlund
Palát – Hughes – Bratt
Sharangovich – Haula – Mercer
Boqvist – McLeod – Bastian
Though Boqvist is not the same player as Wood, there's no argument about who deserves to be in the lineup; Boqvist has a GAR of 3.1 this season. Bottom-six forwards don't need to be scorers, but they better provide something like forechecking and defense. Boqvist has been one of the Devils' best forecheckers, and he's been substantially better defensively: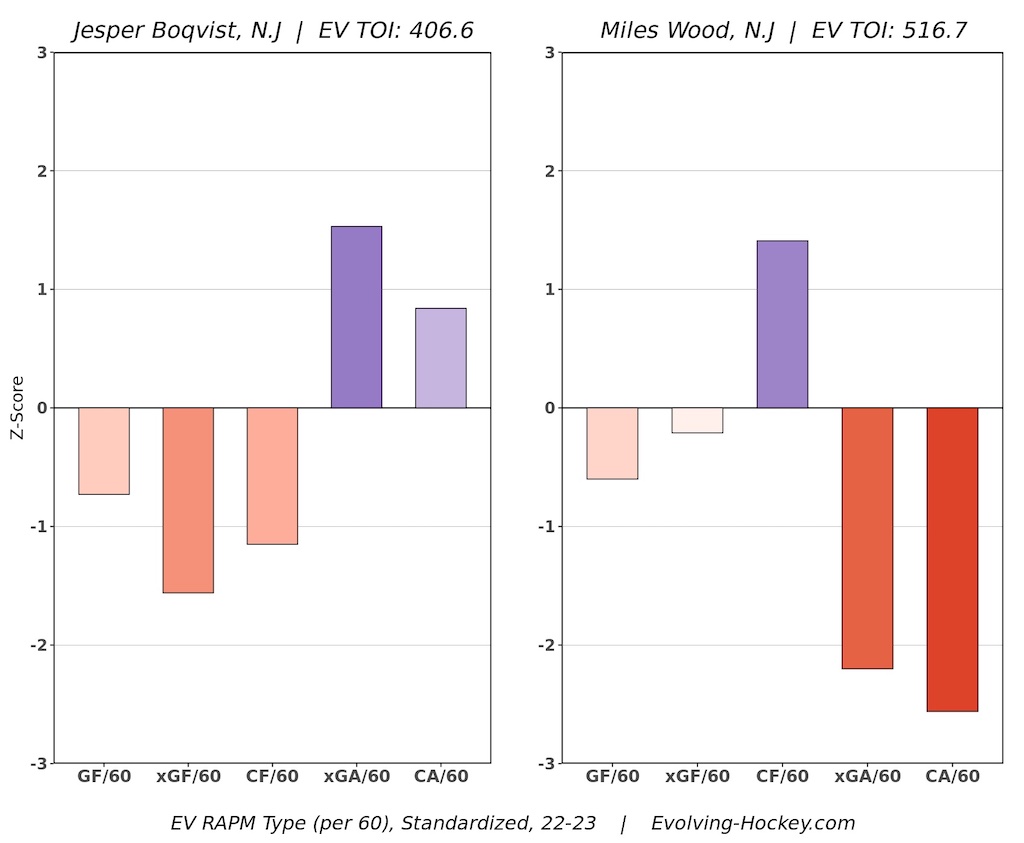 Comparisons aside, Zetterlund should be in the lineup for the simple fact that he's a solid player. Sure, he had one point in his previous 14 games at the time Ruff made him a healthy scratch. You couldn't argue against scratching him, but he's still been one of the Devils' better five-on-five players. He has a 57.09 xG% for the season, and his 14 points in 34 games come out to a 34-point pace over 82 games. He should get back in the lineup soon because it's more likely he can help the team than not. 
Devils' Top-6 Needs Support From Bottom Lines
If Ruff doesn't think there's an internal solution for the bottom-six struggles, which is possible, then the trade market is an option. The Devils have already been linked to Gustav Nyquist, someone who would play a third-line role if they acquired him. Targeting Arizona Coyotes forward Nick Bjugstad also makes sense if the Devils want to upgrade their bottom-six for cheap ahead of the trade deadline. 
But whatever the case is, they need to figure out how to get the bottom-six going sooner than later. While the top-six has had its ups and downs in January, it's the reason (along with goaltending) that the team is 7-1-2 in its last ten games. Hughes, Hischier and Bratt need support at five-on-five, and the best way the Devils could do this is by shuffling some things around to help the bottom-six look more as it did before Jan. 1
* * *
Advanced stats from Natural Stat Trick, Evolving-Hockey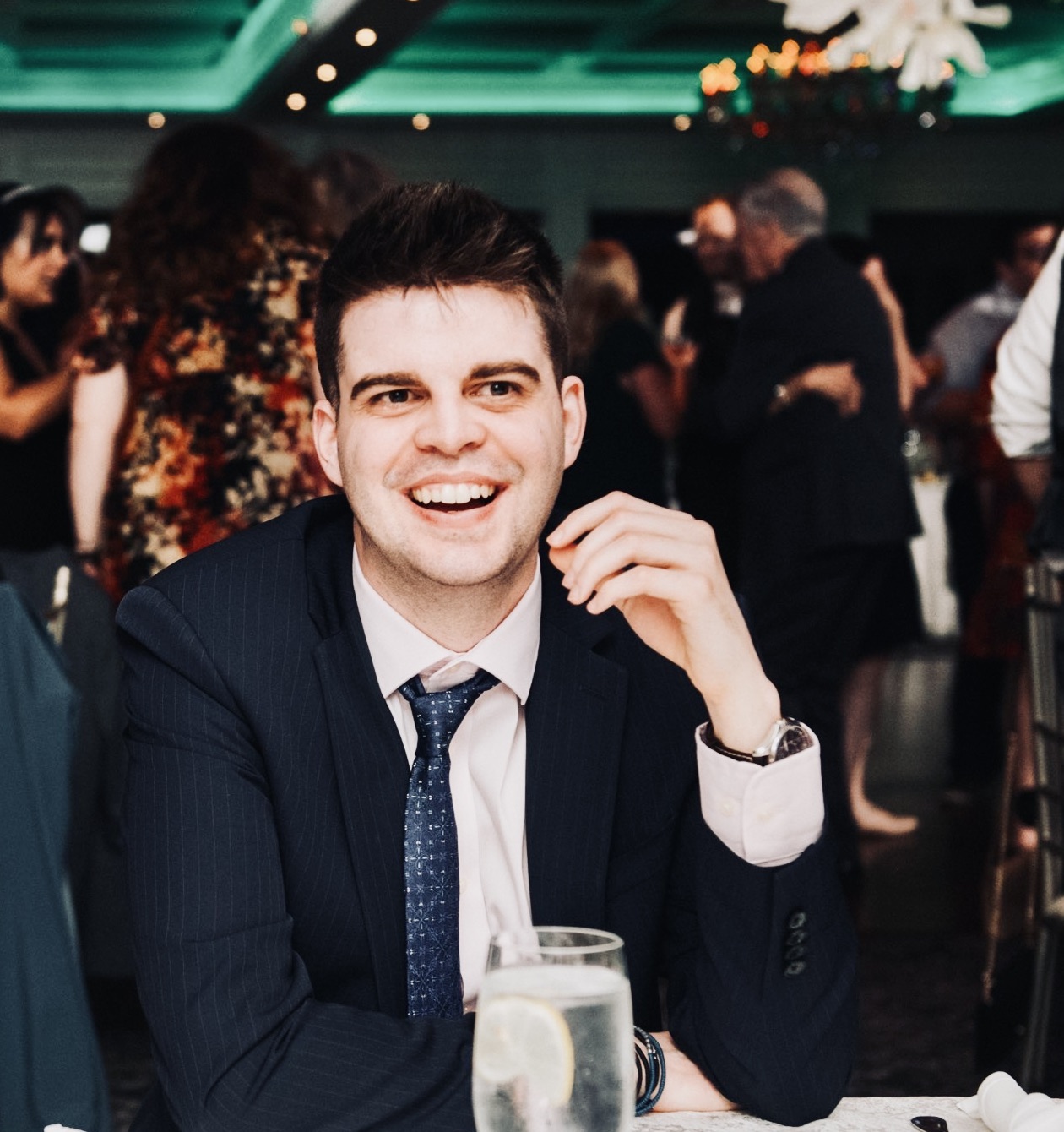 Alex Chauvancy is a New Jersey Devils writer for The Hockey Writers who has a penchant for advanced stats, prospects, signings and trades. He previously wrote for Devils Army Blog, a New Jersey Devils fan blog, from 2015-2017