The tough times continue for the New Jersey Devils, who are 2-6-2 in their last 10 contests. During this tough stretch, they find themselves dealing with the same adversity that every NHL team encounters; bad luck and crazy bounces are part of the game, and sometimes as hard as teams try, nothing goes their way.
Hockey is a game of inches, and one bad read or poor decision can result in defeat. Over the past couple of weeks, the Devils have seen individual mistakes turn into goals against and losses.
Individual Mistakes Costing Devils
Every time a goal has been scored a mistake was made on the ice. Members of the media have heard head coach Lindy Ruff preach this a few times this season. Of course, there is a difference between a broken play where multiple players have a hand in an error and mistakes that are the fault of one individual.
Severson's Pass Intercepted by Konecny
Timing is everything in hockey, and players know that certain passes and plays are ill-advised at critical moments. A good example was the team's Dec. 15 game against the Philadelphia Flyers. In the offensive zone, near the blue line, defenseman Damon Severson attempted a pass to Dawson Mercer that was tipped by a Flyers' stick to Travis Konecny, who scored the eventual game-winning goal.

In a tie game with less than 10 minutes to play, it was a mistake to make a high-risk play. After the game, Ruff was visibly frustrated with his blueliner's decision.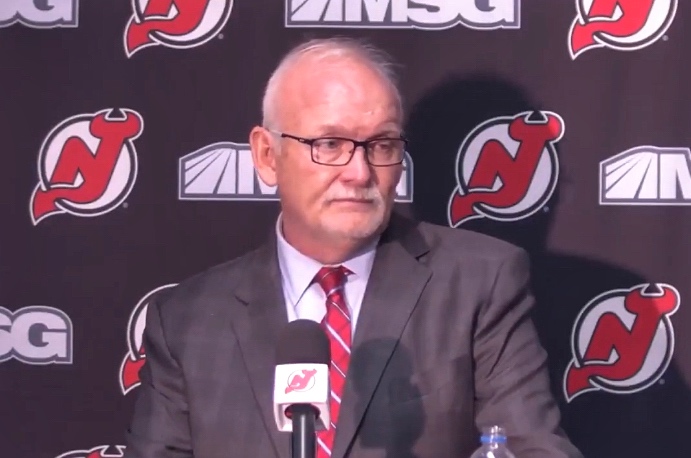 "It's a play that is not even in our playbook. We talked this morning about getting pucks to the net. [The puck] comes off the wall, one time [it] and make a play like that…I'd just gone down the bench and talked about making sure that we create the chances that are there, and that we don't play high-risk," Ruff said. "You can play the game like this, and you might have to hang around for overtime. But to make that play, and trap the people. Totally unacceptable."
Bahl Pinching at the Wrong Time
Defenseman Kevin Bahl has also struggled. The 22-year-old has been benched a couple of times during this stretch, including the team's Dec. 23 loss to the Boston Bruins when his turnover led to the Bruins' game-winning goal. On Jan. 1, fans witnessed another error by the young blueliner as he pinched in in a tight scoreless game. He did not have a forward back supporting him, which led to a two-on-one and an easy goal for Carolina Hurricanes forward Derek Stepan.
"We All Make Mistakes"
After the Devils' 5-4 shootout loss versus the Hurricanes, defenseman Ryan Graves was asked about Mackenzie Blackwood's blunder in the second period that resulted in Carolina's second goal of the afternoon.
"We all make mistakes. Just sucks when you're a goalie that your mistakes turn into goals," Graves said.
Related: 4 Takeaways From Devils' 5-4 Shootout Loss to Hurricanes
---
Latest News & Highlights
---
Some found that a bit ironic since it was Graves who was called for a delay of game that led to Martin Necas' power-play goal that forced overtime. But I understood what the 27-year-old meant.
Goaltenders are the team's last line of defense, so when they make a bad read or mishandle the puck, it will result in a goal more often than not. As a skater, there are four other players on the ice to help cover up an individual mistake. Against the 'Canes, the Devils had 29 giveaways; every forward except for Tomas Tatar was guilty of turning the puck over. Jack Hughes and Yegor Sharangovich had a combined six giveaways, but only one led to a goal.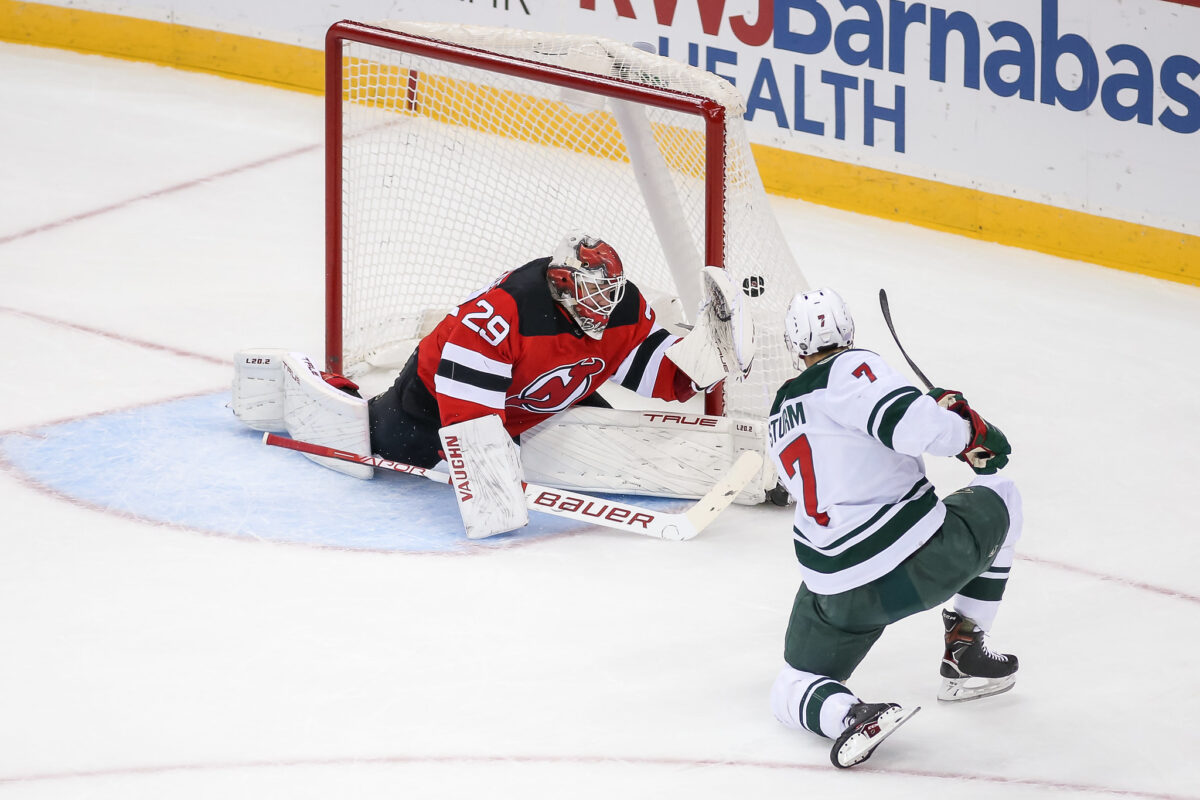 Mistakes are always going to happen. On Oct. 28, the Devils shut out the Colorado Avalanche by a final score of 1-0. However, in that game, the Devils took six penalties and had four giveaways. The difference was their ability to recover from their errors.
These individual mistakes, like pinching in at the wrong time and giving up odd-man rushes, should all be corrected in practice. The fact that the Devils have been playing tight games has amplified their errors because it seems that, over the past few weeks, every little miscue ends up in the back of the net.

The positive throughout this stretch is that New Jersey has been in a lot of the games until the very end. In four of those losses, they were only down by a goal, and while that may lead to more frustration in the locker room, there are positives to build on. The Devils are scheduled for practice tomorrow afternoon before flying out to Michigan to take on the Detroit Red Wings on Jan. 4.
---
---