After a humbling 6-1 loss to the Winnipeg Jets on Sunday evening, the New Jersey Devils flipped the script against the Pittsburgh Penguins. Looking to complete the season sweep of the Penguins, they were firing on all cylinders, as they won 5-1, led by Dawson Mercer's first career hat trick. Here are four takeaways and some quick hits as they prepare to take on the Columbus Blue Jackets in search of another season sweep. 
Devils' 180 From Jets Game
Yesterday's tilt against the Penguins was quite the reversal from what occurred in Winnipeg on Sunday. In that game, the Devils looked sluggish. It was the second half of a back-to-back and their third game in four nights, and it showed. The Jets were the fresher team, winning most of the battles to loose pucks, while the Devils had trouble generating offense off the rush as they like to do. 
Having had a day off on Monday, New Jersey looked like the sharper team against the Penguins. They were generating chances off the rush and controlling most of the play in the offensive zone right from the opening faceoff. It didn't take long for them to convert, as Dougie Hamilton broke the ice with his 21st goal of the season about nine minutes into the opening frame.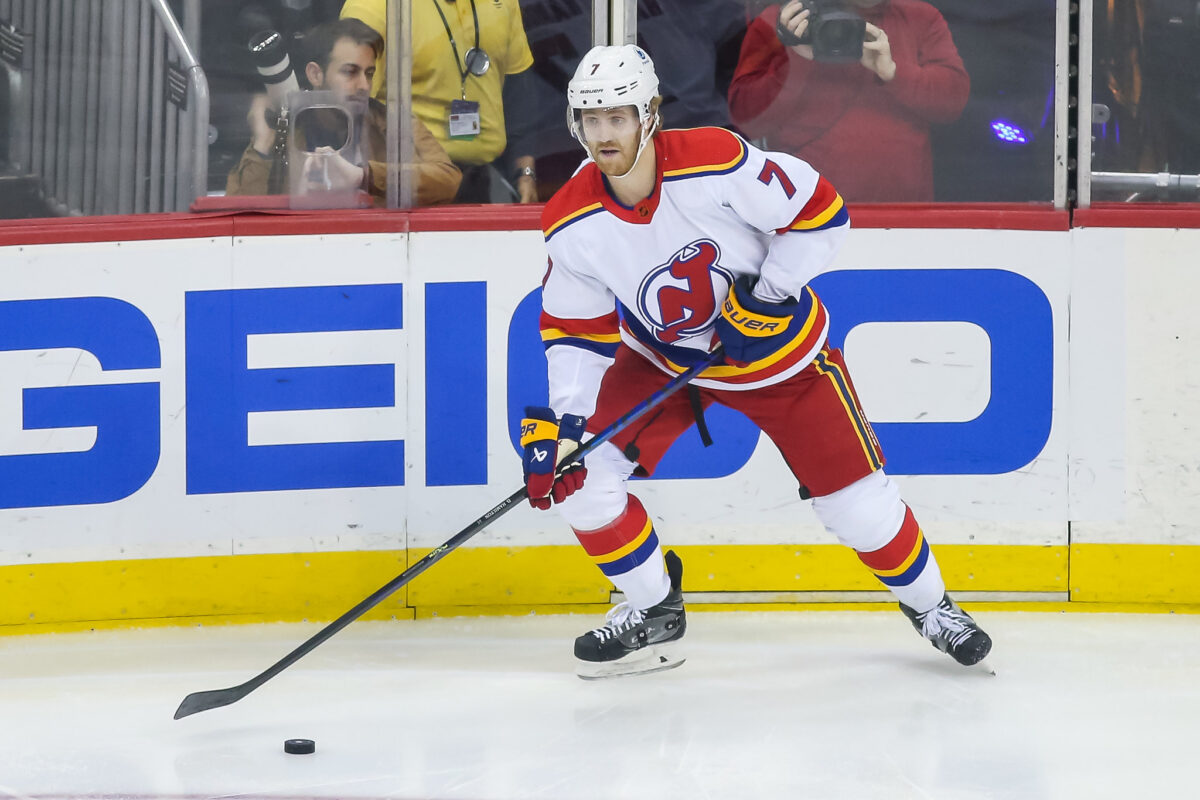 The Devils have had trouble getting off to fast starts this season, but that wasn't the case against the Penguins. They didn't let up, either, as they clearly controlled play in the second period, bringing their lead to 4-0 by the second intermission. By the time the final horn sounded, the Devils had a 59.65 expected goals percentage (xG%) at five-on-five. 
The reason the Devils have played so well against the Penguins this season is that Pittsburgh doesn't have the speed to keep up with them. It was a good spot for the Devils to have a bounce-back performance, and they certainly needed it after the way things unfolded against the Jets just 48 hours earlier. 
Mercer's Career Night
Mercer has had quite the second season in the NHL. After a bit of a slow start to 2022-23, he's been on fire in the second half. With yesterday's hat trick, he's up to 27 goals and 55 points in 78 games and has 16 tallies and 26 points in his last 25 contests. 
Related: Devils' Tatar Talks Trade Deadline & Playoffs Push
---
Latest News & Highlights
---
Not only was he scoring, but he was consistently creating offensive chances. He even did so when the Devils were on the penalty kill, as he nearly set up his teammates for goals on odd-man rushes generated because the Penguins were gambling on their power plays. He finished the night with an 86.66 xG% and 5.60 game score, both of which led all Devils skaters. 
It was the typical game fans have come to expect from Mercer by now, as all of his goals came from areas in and around the net. Via Amanda Stein, head coach Lindy Ruff described him as slippery and snake-ish around the net because he can maneuver in tight spaces. I wouldn't go as far as to call Mercer a pest, but he is the type of top-six winger that teams will hate to play against for a long time. There doesn't seem to be a moment too big for him, and an impressive postseason could be in store. 
Hughes' Line Wore Down the Penguins
Though Mercer scored a hat trick, and the line of him, Nico Hischier and Tomáš Tatar were on the ice for two of those goals, it was actually the unit of Ondrej Palát, Jack Hughes and Jesper Bratt that was the Devils' most dominant. All three players picked up a point, but it's more about what they did to the Penguins at five-on-five.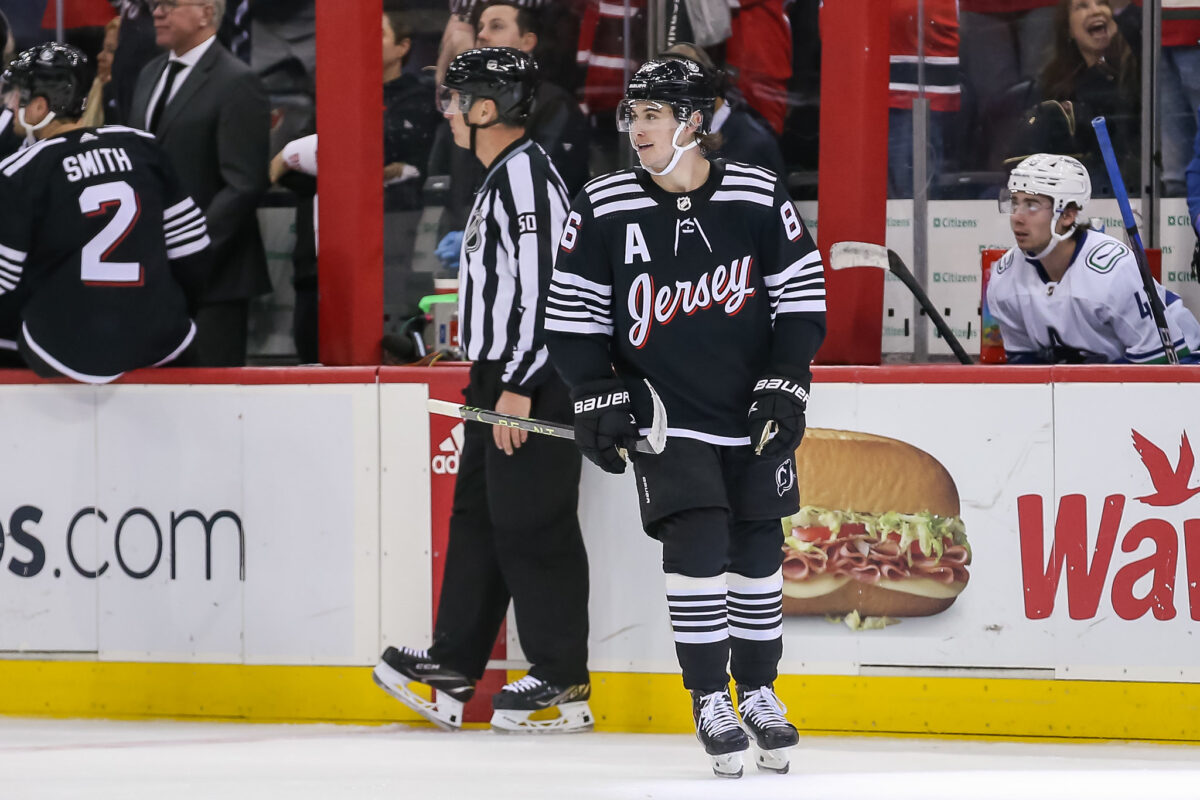 At no point did it seem like Pittsburgh had an answer for the Hughes line. They constantly created pressure in the offensive zone and hemmed in the Penguins' defense, which wears out a team after a certain point. It felt like they could do whatever they wanted, and it showed up in their fancy stats:
17-4 shot attempt advantage (80.95 Corsi for percentage (CF%))
13-2 scoring chances
6-0 high-danger chances
66.65 xG%
Hughes and Bratt always play well together, and it seems that Palát is a good fit alongside them. In about 95 minutes together, this trio has a 60.67 xG% while controlling an overwhelming majority of the scoring and high-danger chances. If it gets Palát — who's struggled to score this season since having surgery in November — going before the playoffs, the Devils will be the beneficiaries. 
Bahl & Hamilton Show Well Together
In a rarity for Ruff, he mixed up his defense pairs, something he hasn't done very often this season. With Kevin Bahl playing some of the best hockey of his career, he moved up to the top pair alongside Hamilton, with Jonas Siegenthaler moving to the third pair with Damon Severson. The move was understandable since the Siegenthaler/Hamilton pairing had a rough night against Winnipeg, while Bahl was among the few players who played well. 
Related: Devils Should Rest Key Players Before Playoffs
The results were decent, with Hamilton totaling a 50.96 xG% and Bahl a 49.02 xG%. Ruff kept them away from the Sidney Crosby line, but they still played a fair bit against Evgeni Malkin's unit. I thought they handled the minutes well enough, but how will they hold up against tougher competition moving forward? 
I think it's something Ruff will and should experiment with over the team's final four games of the regular season. Bahl is more of a stay-at-home defenseman, but he skates well and can move the puck effectively. He's played alongside Hamilton quite a bit since last season, and the results have been positive; they have a 53.46 xG% in 192 minutes together. Ruff won't give them the most difficult assignments; that belongs to Ryan Graves and John Marino. So there's reason to believe Bahl and Hamilton could have some success together. 
Devils Quick Hits
The Devils made life relatively easy for Vitek Vanecek in net, but he still had a solid outing. He made 22 saves on 23 shots and stopped 1.09 goals above expected. His most impressive save came with about seven minutes left in the first period on Drew O'Connor to keep the lead at 1-0, a sign he was dialed in. He has a .914 save percentage across his last seven appearances and seems to be trending in the right direction ahead of the playoffs.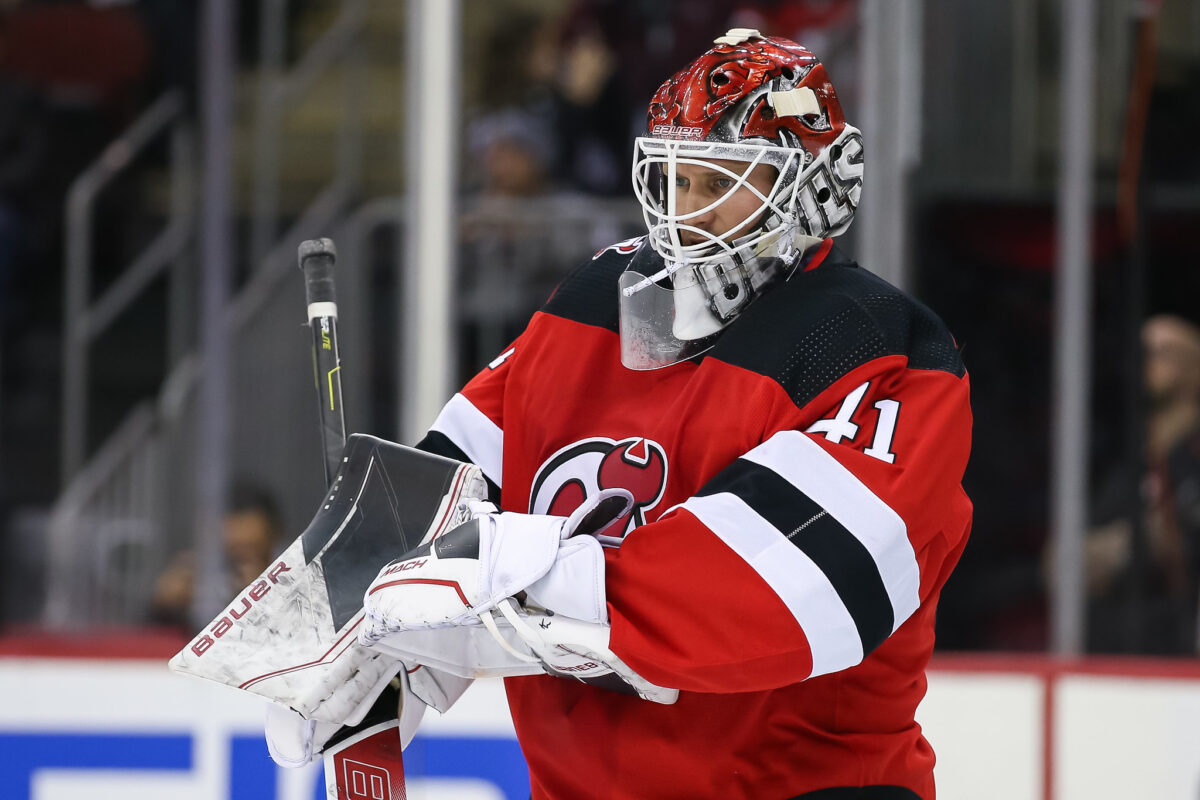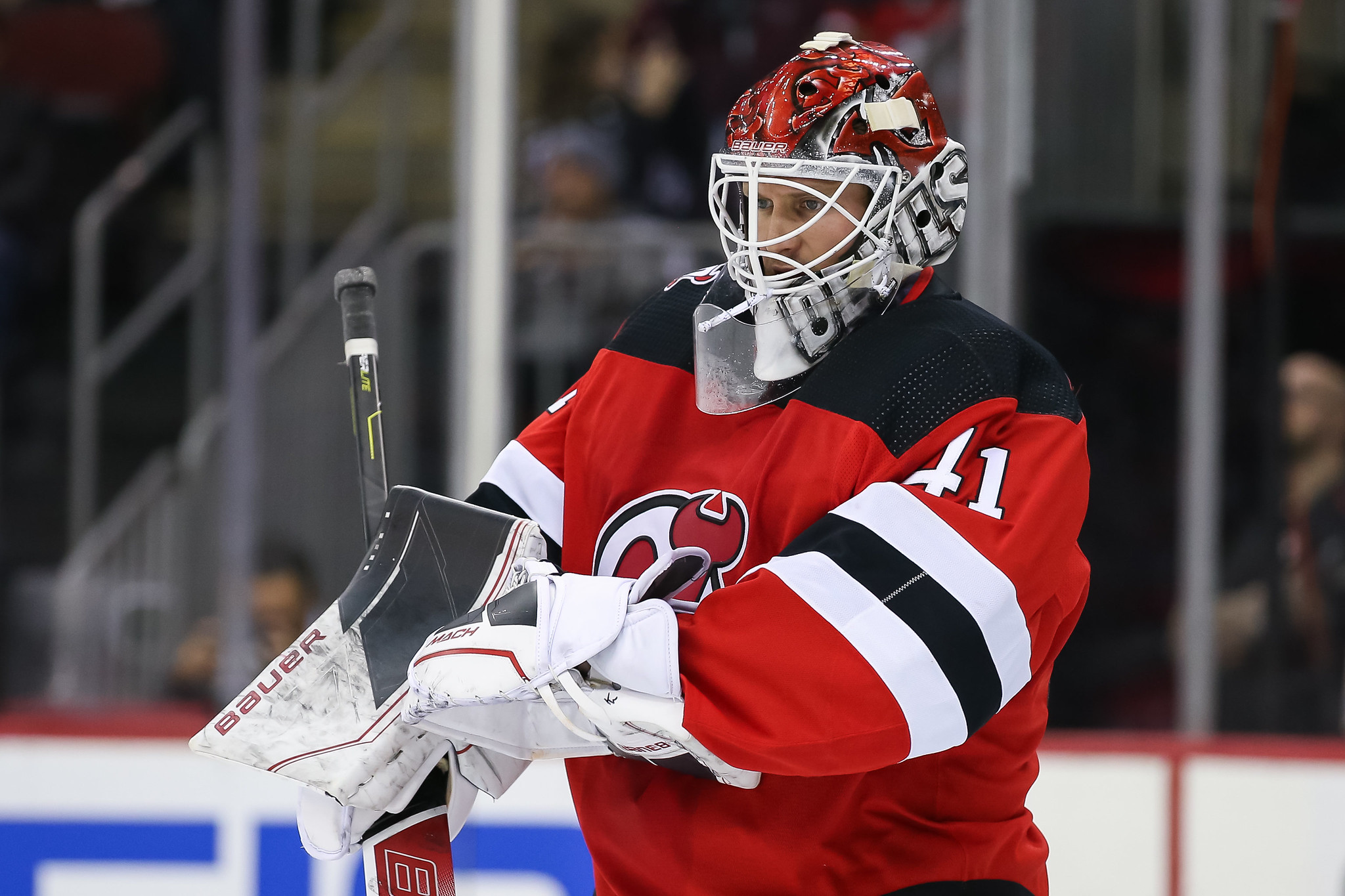 Sometimes, it doesn't feel like Ruff knows where to slot Timo Meier in the lineup. He found himself on the third line with Erik Haula and Jesper Boqvist, but they were easily the team's worst line against the Penguins, totaling a 7.63 xG%. He should be alongside Hischier and Mercer, but Tatar's having plenty of success in that spot. It's something Ruff needs to figure out, because they need to optimize Meier as best as possible in the playoffs. 
Miles Wood did not have a good game against the Penguins. He finished with a minus-0.44 game score on a night where the Devils scored five goals. He took a careless penalty in the first period, which has been a problem for him, and that could prove costly in the playoffs. Yegor Sharangovich had a 99.1 xG% in the 6-1 loss to the Jets and is a primary penalty killer. There is more upside to having him on the fourth line alongside Michael McLeod and Nathan Bastian than with Wood there. 
The Devils have a chance at the season sweep of the Blue Jackets tomorrow night before a highly-anticipated nationally televised game against the Presidents' Trophy-winning Boston Bruins on Saturday evening. 
* * *
Advanced stats from Natural Stat Trick, Hockey Stat Cards