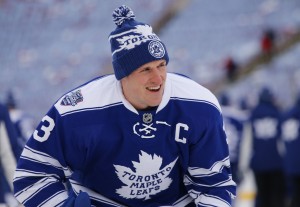 Someone has to say it.
Dion Phaneuf is a great player who gets a bad rap.
And I get that the Leafs have been garbage almost the whole time he's been on the team. But you can blame Burke and Nonis and Wilson and Carlyle for that.
It's perplexing though, because Dion is a hard hitter, he plays rough, he fights and he scores. He does all the things that have made Leafs fans love guys like Corson, Tucker, Roberts, Domi and Polak, despite the fact that Dion is arguably a better player than all of those guys were while they were on the Leafs.
But he's the Captain, he has a Hollywood wife, he's speaks in emotionless clichés (to the media at least) and his team has been garbage.
Also, when the Leafs acquired him, I think the expectations were that the team was getting a potentially top-ten NHL defensemen, and that didn't materialize.
So all these things are against him, but lost in his being a lighting rod for criticism is the fact that he's a great player.  Is he a good Captain? I am not in the room, I've never met him and so I don't know. I do know that he is tough, fights, hits, blocks shots and plays hurt. Since that's all we have to go on as fans, I believe those are all traits that usually earn guys the reputation as leaders and character guys with heart.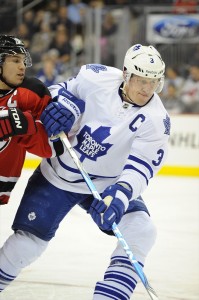 But if you don't win……..
And Dion hasn't won.  But it's not his fault. He didn't force the Leafs to never acquire another top pairing defensemen for him to play with. He didn't make them play a run-and-gun game that turned them into the worst possession and shot suppression team in the NHL for half a decade.
He didn't decide to get nothing in return for the team's three most effective forwards (Grabovski, Kulemin and MacArthur). He didn't decide to build a team around a winger who doesn't play defense nor did he decide to max the team's cap out on dumb signings or decide to waste both their compliance buy-outs.
What He Did Do:
What Dion did do was play the role that he was given. No complaints.
He was asked to be the team's best player, their most used player, to play the most minutes, the toughest minutes, against the toughest competition, to be the PP QB, the go-to defensive defenseman, the guy on the ice in the final minutes of a game, the main penalty killer, to play the Crosbys, Girouxs and Kopitars night in and night out.
Basically, the Leafs gave him the most thankless job in hockey because no one player could do all that. In reality, Phaneuf is probably more suited to playing a much different role.  Less minutes, easier minutes, more protection etc. If the coaches put him in situations where he can succeed, he actually would. I know this because what he has done considering the circumstances has been remarkable. The last guy who should take any of the blame for what has befallen (get it?) the Leafs is Dion Phaneuf.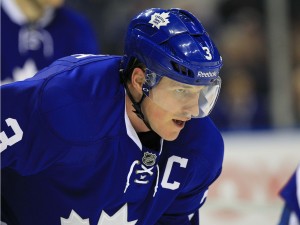 He's got a great shot, but he shouldn't be quarterbacking the power-play.
He is great offensively, but they give him too much defensive responsibility.
He's a big hitter, but he can't  utilize it because he has to cover players he shouldn't be asked to cover.
But that doesn't mean he can't be a great player. Nearly all players are manipulated by their coach so that they go into the positions where they will succeed the most. The Leafs never had a roster to make this possible for Dion, but you shouldn't blame him for that.
Going Forward
The consensus is that Dion will be moved this summer, and if that's what happens then I understand. If the team is not going to compete for the Playoffs for a while, paying a player $8 million dollars when he the team could use his spot to develop a kid is silly.  The team may want to go in another leadership/cultural direction, and I'd get that too.
BUT, they don't NEED to get rid of Dion.  He is valuable player and if they put him in the position to succeed, he'd become really valuable.
Dion has always been the go-to guy for Leafs fans to dump on, but he doesn't deserve it.  He's been a great soldier during his time in Toronto and I, for one, am a huge fan. I want Dion Phaneuf to stay with the Leafs, I think he deserves a chance to redeem himself and I think with the right system and a coach who uses him properly, he will.
While I understand the Leafs might not bring him back, on an emotional, fan based level, I really, really want them too.
I don't think any player in Leafs history has ever gotten worse, more undeserved treatment from the fans than Dion Phanuef.
Covering the Leafs for the Hockey Writers.