by Jas Faulkner, contributing editor
Terrestrial date oh eight two oh twelve, GMT -6    The waning days of summer always look like the closing rounds of a game of musical chairs, only the contestants are giant men in plastic armor who can either maim you or sue you into oblivion instead of four-year-olds who will call you a doody head if you beat them to the last empty seat when the music stops.
The signing notices have slowed to one or two a day.  There are still town hall meetings, fanfests, and  training camps.  Some clubs prepare for the "Is you is or is you ain't?" melodrama as the press releases will start coming thick and fast again and young men exit the rinks, some wishing all and sundry hale cheery-byes while others just want to go home or back to the alphabet soup of leagues where the ice is familiar and the fans know their names.
St. Louis will see little elimination drama this fall as  their core lineup is set for the start of the season.  According  to NHL.com, this configuration of the Blues echoes the team as it was in 2010-2011.   Given that the team pulled out of a long, bad stretch to amaze everyone who wasn't paying enough attention to them during 2011-12, the question nagging all watchers this preseason is one of whether the Blues are fixing something that just ain't broke or will Hitchcock (Coach Ken, not Alfred) be the stuff of nightmares for Western Conference rivals this season.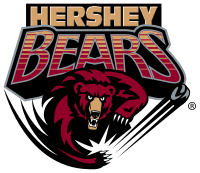 Meanwhile, in Hershey, the Bears have announced their season schedule.  For those of you who think all professional hockey is brought to you by the  letter "N", this team is a part of the AHL.   The Bears, (originally called the "B'ars") are celebrating their 75th year as a part of the American Hockey League and their seventh year as an affiliate of the Washington Capitals.  After the American members of the NHL's Original Six, the Bears are the longest running professional hockey organisation in the US.  They have the most hardware in their league, with a collection that includes eleven Calder trophies and they have enjoyed the highest attendance of any AHL team for the past six seasons.
Still worried about the lockout?  Washington fans will more than likely get their fix via satellite with the  doings at  Giant Center.  For anyone who hasn't given the AHL a try, you ought to see what you're missing.  This is a league with Bears, Bruins, Phantoms, Sharks, Pirates, Monsters, two sets of Admirals, and a Crunch.  It sounds like Saturday morning at Gramma's with all the cousins and half of the store's cold cereal aisle minus the sugar.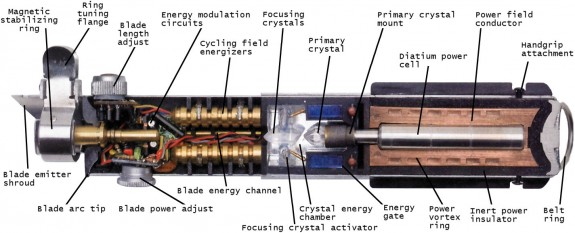 End today's dispatch.  Check back Wednesday to find out what who's zapping who and whether Bauer lightsabers work in zero G.  Until then, live long and prosper!