The Islanders historically make moves on NHL Draft Day.  2013 Was no different as GM Garth Snow was busy inquiring about Corey Schneider from Vancouver, who ended up being shipped to New Jersey for the 9th overall pick.  The Islanders desperate for goaltender supposedly offered up their 15th overall pick and disgruntled prospect Nino Niedereitter for Schneider, but Vancouver's Mike Gillis opted to take the lone earlier pick from the Devils.  It's rumored as well that earlier in the week Snow offered Los Angeles Niedereitter for Jonathan Bernier, but again a goaltender was shipped away to another rival.  Bernier went to Toronto, where they already have a starting goaltender in James Reimer.
A Total Cluster Buck
So no goalie for the Islanders via trades yet.   Perhaps due to his now desperate attempts to unload Niedereitter, or maybe because of Niedereitter's new reputation for being trouble for an organization (his agent requested the Islanders trade him earlier in the season when he wasn't invited to training camp after a maddening unproductive first season in the NHL in 2011-2012), it was clear this former top 5 pick from 2010 wasn't going to get a goalie or high top line player in return.   Instead, they moved him for Cal Clutterbuck of the Minnesota Wild.  This is an exciting player to have on any team.  Clutterbuck is a relentless pest to play against, and was the leader in hits in the NHL until the Isles own Matt Martin came on to the scene.   Clutterbuck can fill the role of both John Tavares's protector and if paired with Matt Martin, get ready for a D2: The Mighty Ducks Bash Brothers line.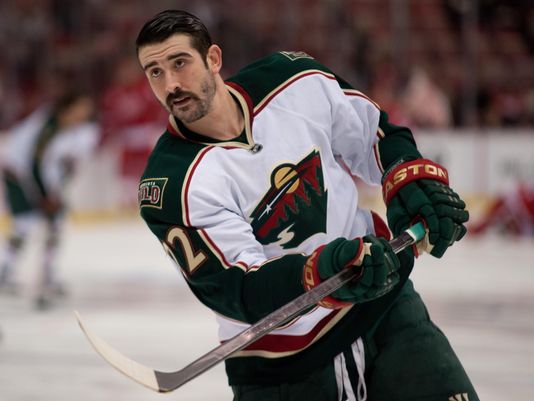 Who needs a goalie?
The Islanders have already learned that Evgeni Nabokov, their starter from last season will test the free agent waters.  It remains to be seen what the team will do to get another goalie.  It seems they will not toll Tim Thomas's contract over to next season, forcing the veteran to play for them. They acquired his rights this past season to get them to the salary floor bottom.  Thomas chose to sit last season out.  He will test free agent waters as well.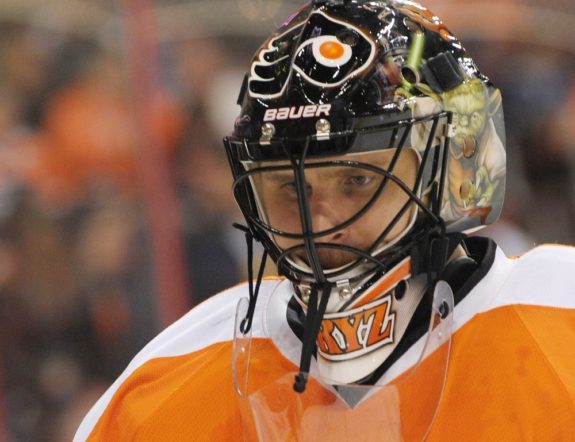 There are potential other free agent goalies to be acquired.  Ilya Bryzgalov was bought out by the Flyers, and though a liablity and disasterous signing for Philadelphia, he could be brought on to at least give the Islanders some kind of veteran presence in goal.  Ray Emery, who backed up the Stanley Cup Champions is also a free agent, and hungry to be a starter again.
In the end, it feels like none of these are the ideal situation.  Islander fans were miffed that Niedereitter didn't give them the returns they hoped for.  As for trades,  the Anaheim Ducks Jonas Hiller could be available and rumors continue to suggest Buffalo will move Ryan Miller.  But at what cost?  It seemed the only prospect the Isles were keen on moving was Niedereitter, and that's over and done with.
Free Agent courting begins officially on July 3rd and players can be signed on July 5th.   The Islanders still have some offensive holes to fill, but after Friday we will have a better idea of if they are going to play with a goalie this season or not…
And now that Dipietro is officially bought out, it's safe to assume they will need a goalie, or prospect Kevin Poulin's back up may have to be GM Garth Snow.
Jeff is a writer of short stories, screenplays, comics, and plays. He's also a filmmaker, and a mens division 4 ice hockey goalie in Los Angeles, California. Originally from New York, he is a life long Islanders fan and excited to see them move to Brooklyn in 2015!