Every year at the NHL Entry Draft front offices around the league come together to try and find their next generation of stars, role players, and fan favorites. While not every player drafted plays for the team that picked them, nor does every player who gets drafted make the NHL, there are always a few surprises in the later rounds and usually at least one legit NHL player from each class.
In fact between since their first draft in 1993, Anaheim has had at least one player in every draft class play an NHL game. Furthermore, the Ducks have had at least two players reach the 50 game mark in every draft class between 1993 and 2016 except for '97, '06, and '13. And while nobody from the 2019 class has made the leap yet, Issac Lundestrom (2018) and Maxime Comtois (2017) have both hit 30 games already.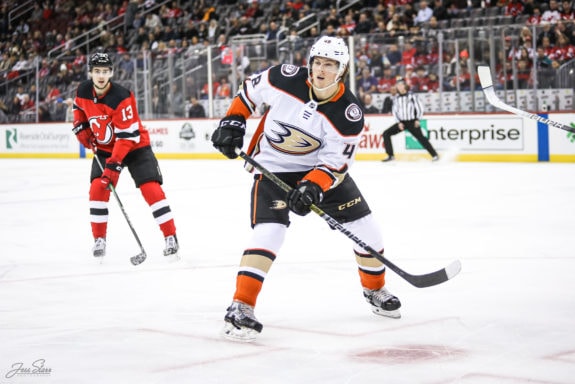 Needless to say, over the last two and half decades the scouting staff in Anaheim has managed to do a pretty good job spotting talent. So, I decided to see just how good those scouts were by finding the best player to come out of each round drafted by the Ducks. Now, not all of these players made the NHL in an Anaheim sweater, but that doesn't matter here. Making the NHL is a huge task, and any player making the league is a sign that at least one scout knew what he was talking about.
It should also be noted that "best" is a bit of a nebulous term for our purposes here. I tried to balance out peak years with longevity, individual performance with team success. If there is anything you disagree with or anyone you feel I left out, I encourage you to yell at me about it in the comments.
And without further ado, away we go…..
Undrafted Free Agents
Candidates: There is a surprisingly strong group to choose from here that spans the second half of Anaheim's history, but it ultimately comes down to two players. Chris Kunitz was signed in April of 2003 as an undrafted free agent before going on to enjoy a long and successful career as a complementary winger playing for five teams over 15 years. The gritty Canadian forward went on to amass 258 goals and 619 points in 1022 games played and winning the Stanley Cup four times, one of which came with Anaheim in 2007.
The other candidate here is Swiss goaltender Jonas Hiller. Hiller bridged the gap between the J.S. Giguere era and the Freddie Andersen-John Gibson era. The Swiss netminder backstopped good not great Anaheim teams for the majority of his career before spending his final two years in Calgary which saw him, and the Flames, have one good year and one bad year in Western Canada.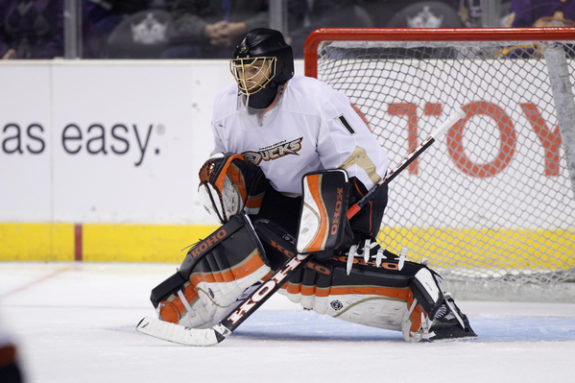 Hiller still managed to post career averages of .914 save percentage and 2.55 goals-against-average over 404 games. 197 career wins over 374 career starts is rather impressive as well considering his ongoing battles with vertigo that derailed his career.
Honorable Mentions: Dustin Penner, Andy McDonald
Verdict: Kunitz
11th Round
Candidates: Most likely you've never heard of Jeremy Stevenson, but the San Bernardino native is one of two players taken by the Ducks in the 11th round, and the only one to play in the NHL. Playing 207 games across nine seasons, the left-winger totaled 19 goals and 19 assists throughout his career. While those numbers may be underwhelming, a quick look farther down his stat sheet shows how he managed to make a name for himself. Surpassing 90 penalty minutes in a season three separate times despite never playing 60 games in a season, Stevenson is a rough and tumble relic from a bygone era in professional hockey.
Honorable Mentions: None.
Verdict: Stevenson
10th Round
Candidates: Once again we have our decision made for us here as there are only two players selected in the 10th round and only one made the NHL. Anatoli Fedotov played four games in the big leagues and managed two assists. funny enough, both assists came in the same game. making one appearance for the Winnipeg Jets in the 1992-93 season, which is a remarkable feat considering he was selected 238th overall in the 1993 NHL Entry Draft.
Signed on July 4, 1991, to an AHL contract by Winnipeg, the NHL ultimately ruled that the Jets had promoted Fedotov to the NHL illegally and therefore had no claim to his NHL rights. He subsequently entered the 1993 draft where he was taken by the Mighty Ducks of Anaheim where he played three games and recorded no points. This likely makes Fedotov the only player to score all of his career points before he was even drafted.
Honorable Mentions: None.
Verdict: Fedotov
9th Round
Candidates: The Anaheim hockey franchise has made eleven picks in the 9th round of the NHL entry draft, resulting in a total of 498 games played, 114 goals, and 182 assists. Taken 269th overall in the 2004 NHL Entry Draft, Janne Personen played seven games for the Pittsburgh Penguins after signing as a free agent in the summer of 2008. He averaged 7:27 minutes of ice time, recorded one blocked shot, three hits, and lost all three face-offs he took. However, he had a rather productive season in the AHL for the Wilkes-Barre Penguins logging 32 goals and 50 assists in 70 games before returning to his native Finland to continue his pro career.
P.A. Parenteau was taken 264th overall in the 2001 NHL Entry Draft and played 491 games over nine seasons, none of which saw him play for Anaheim. A solid middle-six winger, Parenteau had his two best offensive seasons in back to back years with the Islanders scoring 53 and 67 points respectively.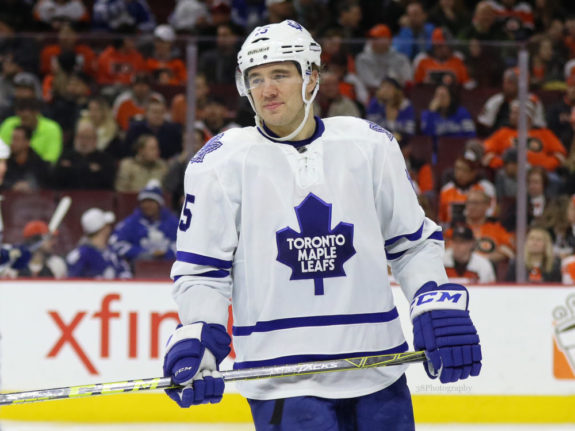 Never surpassing 20 goals, the Quebec native managed to carve out a nice role for himself as a depth player, never averaging less than eleven minutes of ice time in each of his nine seasons.
Honorable Mentions: None.
Verdict: Parenteau
8th Round
Candidates: Anaheim has selected ten players in the 8th round, four of whom have managed to play in the NHL, and three of whom are in play here. Selected 230th overall in 1999, Petr Tenkrat played 177 games over three seasons scoring 22 goals and 30 assists. Despite only playing in two seasons for the same team once, that team being Anaheim, he played his fewest games for any team in Southern California. furthermore, after being traded to Nashville in November of 2001, and finishing the year with the Predators, he took a four-year break from the NHL before playing 64 games for the Boston Bruins in the 2006-07 season.
Swiss goaltender Martin Gerber was taken 232nd overall by the Ducks in the 2001 draft but only played 54 games in an Anaheim sweater. Despite a decent career that saw him post a .911 save percentage (SV%) and a 2.63 goals-against average (GAA), Gerber is perhaps most famous for falling apart in the 2006 playoffs. Although he earned a third-place vote for the Vezina in a season that saw him record 38 wins for the Carolina Hurricanes, he was famously replaced by a young upstart named Cam Ward. Gerber Had one more year as a starter before finishing his NHL career as a backup.
The final player under consideration here is a big, bruising defenseman out of Port Hope, Ontario by the name of Shane O'Brien. He played 537 games for seven different teams during his nine-year career.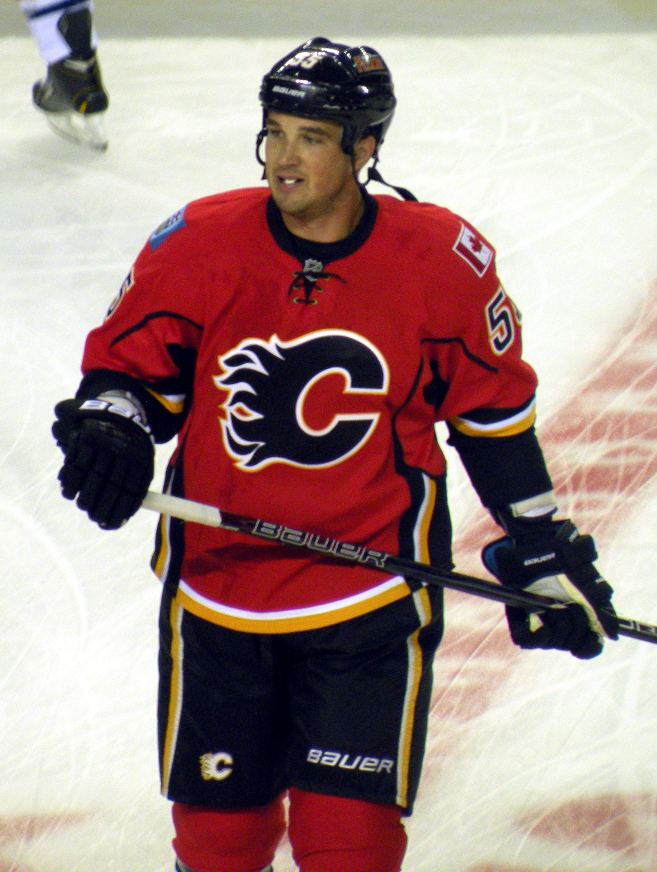 Drafted 250th overall in 2003, the 6'3″ blueliner became known for his physical style of play and a willingness to drop the gloves should the need arise. A fact driven home by the fact that O'Brien accumulated 916 penalty minutes over the course of his career.
Honorable Mentions: Tom Askey
Verdict: Gerber
7th Round
Candidates: This is another round that is ultimately unfair given that one player has proven to be an NHL level forward and the other three players who have seen time in the NHL have combined to play in less than a full season's worth of games.
Jaycob Megna is the type of defenseman NHL general managers just can't quit. A 6'6″ stay at home defenseman who has shown an ability to keep penalties to a minimum, Megna was taken 210th overall in 2012. He has had stints of one game, 14 games, and 28 games across three seasons with Anaheim. In that time he's managed to score one goal and collect four assists. at this point in his career, it is likely the 27-year-old blueliner will be much more than a career AHLer who gets an occasional call-up should injuries strike.
The other option for the 7th round is a player current Ducks fans are all too familiar with. taken with the 205th pick in the 2014 draft, Czech forward Ondrej Kase has left a sizable impression on Southern California despite a frustratingly short tenure with the team. Kase tantalized Ducks fans over a four-year stint in Anaheim that saw stretches of highlight generating play mixed with periods of poor or inconsistent play that was largely the result of injury issues.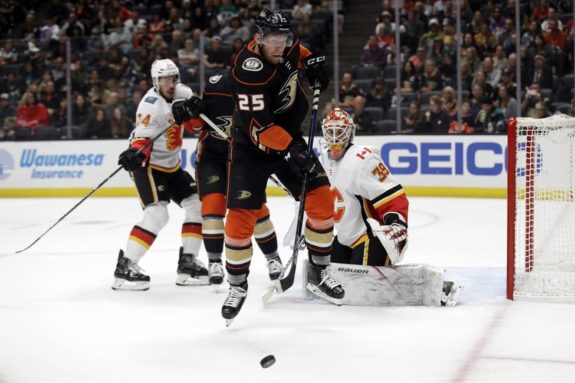 However, should the speedy winger ever manage to put his injuries fully behind him, the player who has managed to post 43 goals and 54 assists in 204 games should prove to be a more than a useful player.
Honorable Mentions: Tony Martensson; Jesse Fibiger
Verdict: Kase
6th Round
Candidates: The 6th round is surprisingly one of the most productive rounds for Anaheim with four different players who have played over 350 games and only one of whom has yet to reach 100 career points. However, despite their success, only two of those players appeared in a game for Anaheim, and only one played 100 games as a Duck.
Trent Hunter was drafted 150th overall in 1998 and was ultimately traded to the New York Islanders during the 2000 draft. Hunter went on to 497 games in the NHL, 459 of them with the Islanders, scoring 101 goals and 135 assists. His rookie year saw him finish third in Calder Trophy voting tallying 25 goals and 26 assists, setting career highs in goals and points in 77 games. ignoring his final year as an LA King, Hunter averaged a solid 16:25 minutes a night. Although he was certainly never an elite player, he was able to carve out a niche for himself in a middle-six role.
Another player who was drafted by Anaheim but traded away before making his pro debut is Bates Battaglia. Battaglia was traded to Hartford in 1997 but made his debut with the Carolina Hurricanes after the franchise relocated. Battaglia played two-thirds of his career as a member of the Hurricanes organization culminating in the most productive season of his career in 2001-02. He set career highs in goals (21), assists (25), and points (46) over 82 games. When all was said and done Battaglia had played 580 games over nine years, amassing 80 goals and 118 assists.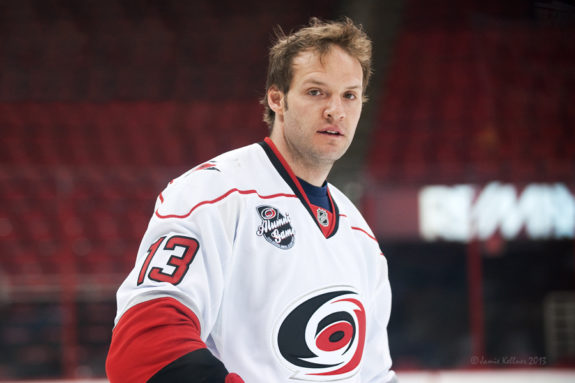 Drew Miller managed to have a long and successful career in the NHL despite never reaching 100 goals or 100 assists. in fact, in a 10-season career that saw him play 571 games, Miller scored just 62 goals and 60 assists. Despite being drafted by Anaheim, Miller made a name for himself as a third-liner for the Detroit Red Wings who played a defensive-minded game. Miller never stood out on any of the teams he was on, but that was never his job, to begin with.
The final candidate is a second-generation NHLer who has come into the league along a similar track to his father. Josh Manson was taken with the 160th pick in the 2011 draft. A hard-nosed, old school, defensive defenseman, Manson has endeared himself to the organization, his teammates, and the fans by never shying away from the game's physical side. While his play has dipped the last few years, Manson has turned himself into one of the league's better shutdown defenders. He has only managed to record 21 goals and 76 points in 385 games, but his offense is far from his calling card.
Honorable Mentions: Anti Aalto; Petteri Virtanen; Peter LeBoutillier
Verdict: Manson
5th Round
Candidates: With the 106th pick in the 1994 NHL entry draft the then Mighty Ducks of Anaheim selected a Czechoslovakian defenseman named Pavel Trnka. At 6'2″ and 206 pounds, the left-handed defenseman wasn't drafted for his offense, only scoring 14 goals and 63 assists in 411 career games. Making his debut at the height of the Dead Puck Era, Trnka was a stay at home defenseman who could eat minutes on the backend. Ultimately, however, he returned to Europe to continue his career following the 2003-04 season.
The other option here is grinding forward Chris Wagner. Taken with the 122nd pick in the 2010 draft, Wagner has managed to develop into a reliable fourth-line player for the Boston Bruins. While not much of a threat on offense, 35 goals and 23 assists in 317 games, he provides a physical presence in a bottom-six role.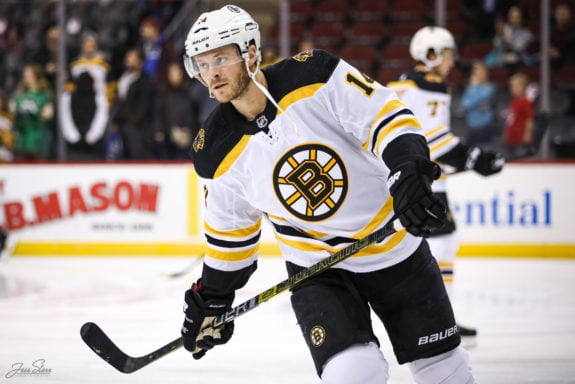 In his three full seasons at the NHL level, he's managed to rack up hit totals of 253, 247, and 192 despite averaging between twelve and a half and thirteen and a half minutes a night.
Honorable Mentions: Tim Heed, Troy Terry, Joel Perrault, Mikhail Shtalenkov
Verdict: Trnka
4th Round
Candidates: Taken with the 106th pick in the 2009 Finnish defenseman Sami Vatanen has made a name for himself as a puck-moving defenseman with a big shot. Despite only standing at 5'10", Vatanen plays a surprisingly physical game and has never shied away from a post-whistle scrum. It's his offensive contributions that have made him a regular in the top four of whatever team he's played for. While his numbers have never seemed to live up to the obvious talent and potential, 194 points in 434 games are solid production for a second pair defender.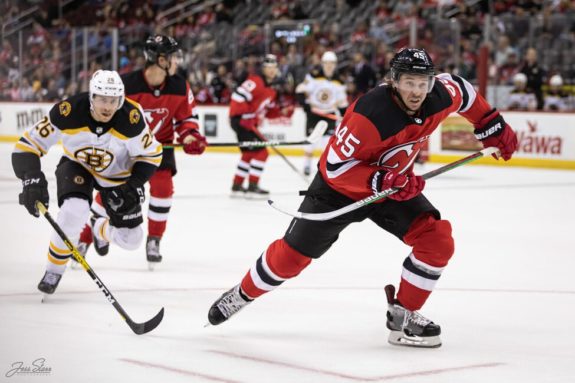 Gritty left-winger Matt Beleskey is likely done in the NHL. He appeared in 477 games over 11 seasons with three teams, the forward was never able to live up to the contract he signed with the Boston Bruins in the summer of 2016. Posting only one season with 20 goals and two seasons with at least 30 points, Beleskey epitomized the shortcomings of the Ducks teams of the early to mid-2010s. Known far more for his physical play than his offensive prowess, Beleskey only managed to record 76 goals and 82 assists in his career. He was ultimately traded to the New York Rangers where he appeared in just five games over 2 seasons before being sent down to the AHL.
Honorable Mentions: Jonas Ronnqvist, Kevin Roy, Timo Parssinen, Steven Kampfer
Verdict: Vatanen
3rd Round
Candidates: With the 83rd pick in the 1999 NHL Draft the Mighty Ducks of Anaheim selected Swedish blueliner Niclas Havelid. A two-way defender who played big minutes, Havelid was a decent playmaker and a very good shot blocker. Setting career-highs in goals (11) and points (33) in the 2002-03 season, Havelid finished the season leading all Mighty Ducks defensemen in goals and assists. He finished fifth in points on the team and averaged over 25 minutes a game in 21 appearances in Anaheim's run to the Stanley Cup Final that year.
Since being selected 87th overall in 2012, Frederik Andersen has made 358 starts in seven years in the NHL. His teams have made the playoffs every year of his career, and he has 213 wins to only 92 losses. He has started less than 50 games in a season twice in his career. His rookie year he posted a .923 SV% and a 2.29 GAA and was named to the All-Rookie First Team.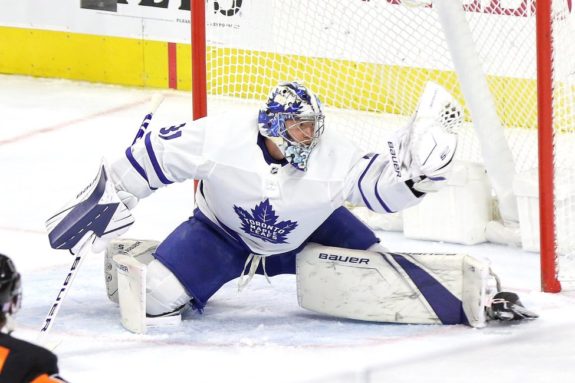 His last year in Anaheim he split the net with John Gibson and together they won the Jennings Trophy. Since then he's gone on to backstop the Toronto Maple Leafs to four consecutive playoff appearances and a fourth-place finish for the Vezina Trophy in 2018.
Honorable Mentions: Josh Mahura, Joseph Cramarossa, Andy Welinski, Valeri Karpov, Brandon McMillan, Mike Leclerc
Verdict: Andersen
2nd Round
Candidates: Matt Cullen never averaged 20 minutes a game and he never scored 30 goals. He was never the best player on a team. What he did do, however, was develop into a reliable middle-six center that played a dependable, if unexciting, brand of hockey that endeared him to coaches and general managers around the league. Over a 21-season career, the 35th selection in the 1996 draft played 1516 games for eight different teams, scoring 266 goals and 465 assists along the way. He's the all-time leader in games played by an American forward, and second only to Chris Chelios across all positions, and has three Stanley Cups to his name. All in all not too bad for a kid from Minnesota.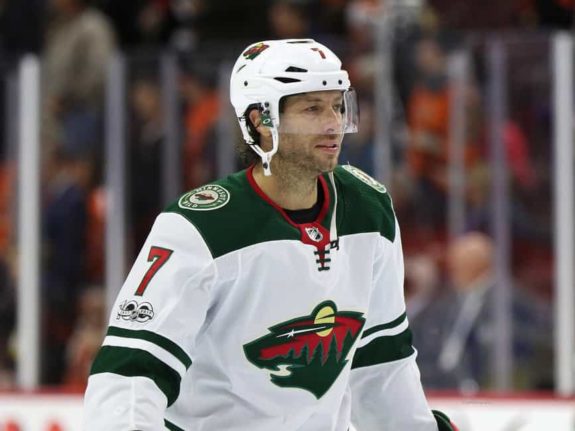 Taken with the 44th pick in the 2000 NHL Entry Draft, Ilya Bryzgalov had a rather fascinating career arc. While in Anaheim he emerged as a quality backup to JS Giguere, going 27-27-9 in 77 games played. But perhaps most importantly was his three wins in the first round of the 2007 Stanley Cup playoffs while Giguere took time away to deal with a family emergency. Bryzgalov's most successful portion of his career was as the number one goalie for the then Phoenix Coyotes where he won 130 of his 252 starts, earned a second-team post-season NHL All-Star selection, and finished in the top five of both the Vezina and the Hart Trophies.
Arguably the most talented goaltender in the history of the Ducks, John Gibson was selected 39th overall in the 2011 draft. The Pittsburgh native was brought along slowly by a cautious and patient Ducks organization, only playing 26 games in his first two seasons. However, in 2015-16 he forced the team's hand and ultimately won 21 of his 38 starts at just 22 years old, earning an All-Rookie Team selection and combining with Andersen for the Jennings Trophy.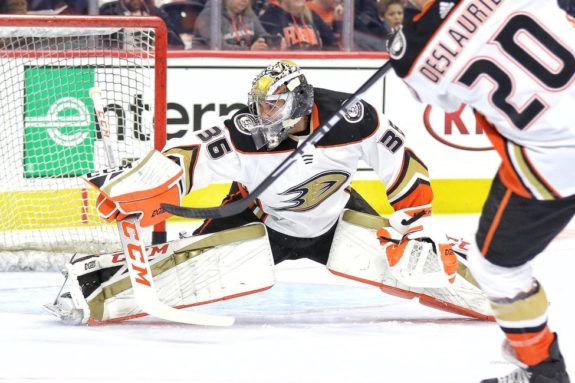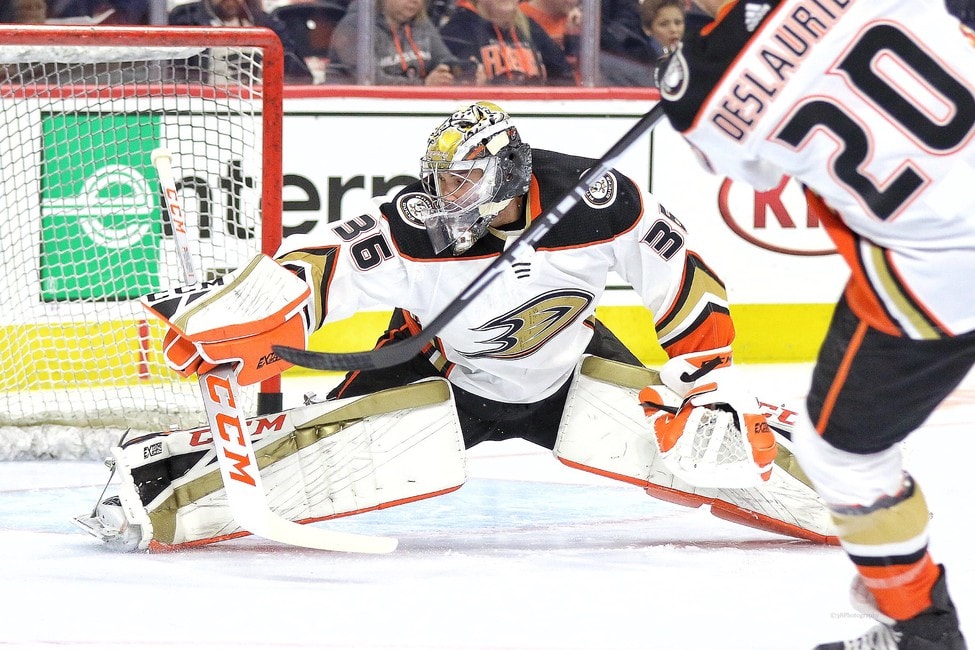 He's had three seasons with at least a .920 SV% and sub-2.50 GAA. Gibson is already fourth in franchise history for wins despite backstopping two of the worst teams the franchise has had in the last 15 years.
Honorable Mentions: Stephan Peat; Tim Brent; Brendan Mikkelson; Eric Tangradi; Justin Schultz; Devante Smith-Pelley; Brandon Montour; Marcus Pettersson; Maxime Comtois; Jordan Leopold; William Karlsson;
Verdict: Cullen
1st Round
Candidates: At the 1993 NHL Entry Draft, the Ducks' first in franchise history, they selected fourth overall. The player they chose went on to score the most assists, the most points, and the second-most goals of the players in that draft class. A fact that is more impressive when you consider that he only played the 16th most games of anyone in that draft and that all fifteen players ahead of him played over a thousand games. That player has scored the most goals, the most points, and the second-most assists of any player drafted by Anaheim to this day. And yet again, he has only played the fourth-most games, and all three players ahead of him have played over a thousand games.
This player is a point per game player posting 989 career points – 402 goal and 587 assists – in 989 career games. He surpassed 100 points twice, 50 assists six times, and 40 goals four times over the course of his career. He was a five-time post-season NHL All-Star and a two-time Lady Byng award winner. He's sixth in games played (606), third in goals (300), third in assists (369), fourth in points (669), second in power-play goals (107), tied for first in shorthanded goals (16), and third in hat-tricks (8) in Anaheim history. He scored perhaps the most famous goal in franchise history and was the second player to have his jersey retired by the franchise.
With the fourth overall pick in the 1993 NHL Entry Draft, the Ducks selected Paul Kariya out of the University of Maine. He becamee one of the most important and influential players in the history of the franchise. While he was unable to bring a Stanley Cup to Anaheim, he managed to bring an entire generation of Southern California residents into the world of hockey with his incredible combination is speed, skill, and heart. Kariya is the best player ever selected by Anaheim in the first round, and in any round, of the NHL Entry Draft.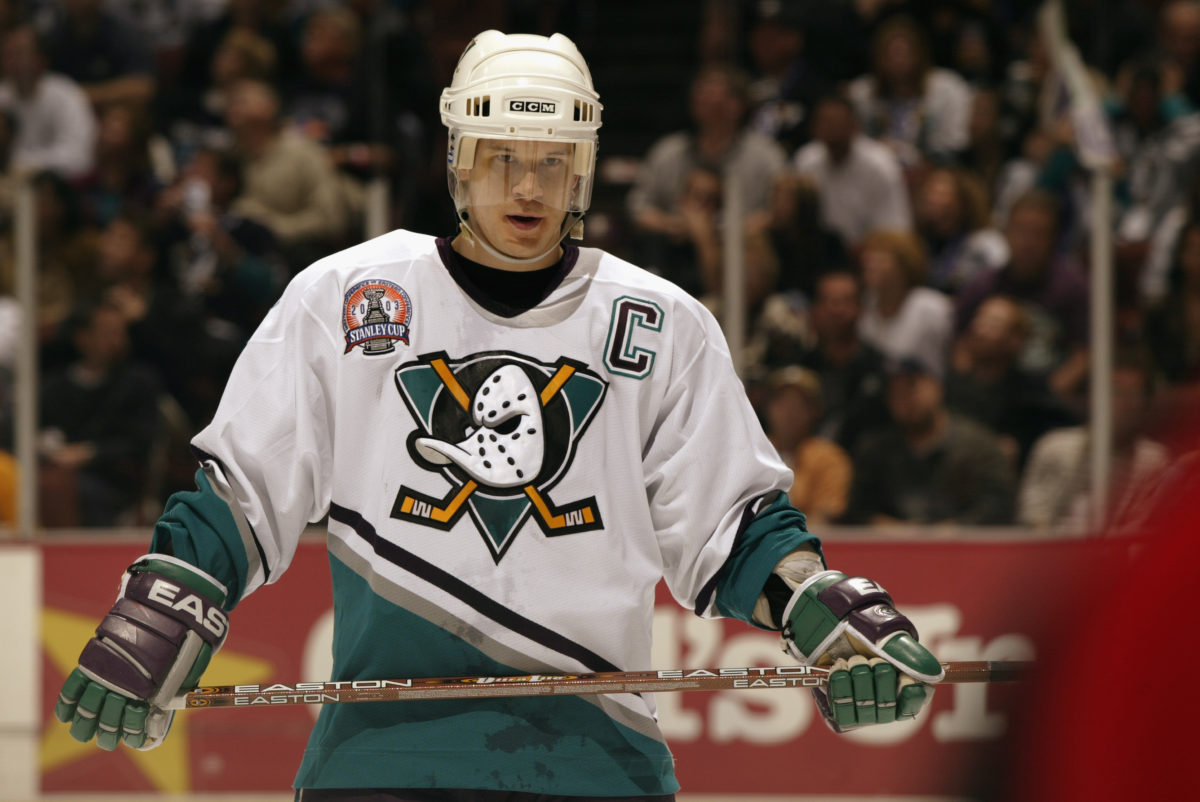 Honorable Mentions: Ryan Getzlaf; Corey Perry; Ruslan Salei; Vitaly Vishnevski; Joffrey Lupul; Bobby Ryan; Jake Gardiner; Kyle Palmieri; Cam Fowler; Rickard Rakell; Hampus Lindholm; Shea Theodore
Verdict: Kariya
---
---
After spending years yelling about the Anaheim Ducks to no one in particular, Stephen thought he should try writing about them instead. He joined the Anaheim Calling staff before the 2019-20 season and joined the THW Ducks team in 2020.