The first half of this week's Anaheim Ducks News & Rumors is once again headlined by Troy Terry, but there's also news on Ryan Getzlaf, Max Comtois, Trevor Zegras and Jakob Silfverberg.
Terry Extends Point Streak to 14, Named NHL's Third Star
Terry continued to rack up points at an astronomical pace and extended his point streak to 14 games on Sunday night. After missing the second game of the season with a non-COVID illness, Terry accumulated 20 points in 14 games. He was just recently named the NHL Third Star of the Week and his breakthrough comes at a time where a handful of the Ducks' young players have begun to take the next step.
Isac Lundestrom has cemented himself as the third line center and Bo Groulx took a strong training camp and turned it into an Opening Night roster spot. Sonny Milano also took his training camp cut as a means of motivation and ensured he wouldn't return once he was recalled. Terry's chemistry with a rejuvenated Getzlaf has also been a major catalyst behind the Ducks' early success this season.
Getzlaf, Ducks One Away from 1K
Speaking of Getzlaf, the captain is now just one point away from the historic milestone of 1,000 career points. After passing Teemu Selanne for the Ducks' all-time points lead (988) on Halloween, Getzlaf has racked up 10 points in six games since then. He looks like a much better player than last season's performance indicated, with Getzlaf himself saying that the only good thing about last season was that they at least got to play.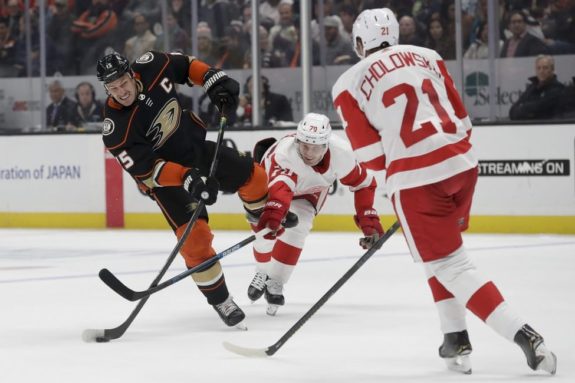 On top of being one point from 1,000, the Ducks themselves are also one win away from reaching a total of 1,000 wins in franchise history. For Getzlaf and the Ducks to pull off the milestone on the same night tonight––against Alex Ovechkin, who is chasing milestones of his own––would create a raucous environment inside of Honda Center.
Selanne, along with former teammates Paul Kariya, Steve Rucchin and other alumni, will be on hand at tonight's game, though it won't be to honor Getzlaf. Former senior vice president of hockey operations David McNabb announced his retirement in May and will be honored at tonight's game with a pregame ceremony. For so many Ducks alumni to be in attendance when Getzlaf and the Ducks accomplish historic milestones would be even sweeter.
Zegras Scores First Career Power-Play Points
Zegras grabbed the first and second power-play points of his career on Sunday with two power-play goals. He capped off the night with a highlight-reel assist to Milano for his third point of the game. The multi-point night comes after a scoreless streak of four consecutive games for the young center.  Zegras is the youngest Ducks player to tally three points or more in a game since Cam Fowler on Nov. 1, 2011, and the youngest Ducks player to score two goals in a game since Hampus Lindholm on Jan. 11, 2014.
The continued development of Zegras as the top-line center is one that has not had to be accelerated as quickly thanks to Getzlaf's bounce-back effort this season. The goal is for Zegras to take the reins at some point once Getzlaf has moved on and we should continue to see Zegras get handed more responsibility as the season progresses.
Comtois Injured, Silfverberg Returns
Silfverberg returned from COVID protocol and immediately slotted back into the lineup with Comtois day-to-day with an upper-body injury. Silfverberg registered an assist on Sunday in his return. The Ducks have done well in the absence of the Swedish winger, but his return to the lineup is an added boost. The chemistry he developed with Lundestrom early in the season made them a formidable pair on the Ducks' third line and whoever has flanked them on the left wing, whether it be Milano, Mason McTavish or Sam Steel, has found immediate success as well.
Related: Ducks Prospects: Pastujov, Alexander, Gulls & More
Comtois has had a rough start compared to last season when he was the Ducks' leading goalscorer. This injury shouldn't hold him out for too long. Still, any opportunity to not be in the lineup doesn't bode well for the young winger, especially with Rickard Rakell eventually returning from injured reserve, which will deepen the forward ranks even more.
Tonight's game should be quite an event with the Ducks vying for their eighth consecutive victory. They are currently 6-2-1 at home and have received terrific goaltending from John Gibson. Tonight could be a night full of festivities and celebrations.
---
---
---
---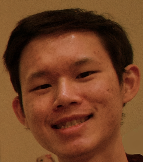 Derek Lee is a contributor for The Hockey Writers covering the Anaheim Ducks. Derek has spent nearly two decades immersed in the world of sports and has been writing about sports for five years. He graduated with a bachelor's degree in Sports Communication in May 2020 from UCCS in Colorado Springs, Colo., where he also spent two and a half years on staff with their on-campus student newspaper–both as a sports reporter and editor. In his free time, he enjoys playing FIFA, curating his Spotify playlists and attending concerts & sporting events