It's never pleasant to be seen as giving up on a team, and the old saying really is true: 'it ain't over till the fat lady sings'. However, the Minnesota Wild are 13 points out of a playoff place with just 12 games to go, the fat lady may not have sang in the strictly mathematical sense, but she has been told what to sing and when. Ignoring possible last minute changes in plan, Wild GM Chuck Fletcher must turn his attention to an offseason plan starting with his current crop of UFAs and RFAs.
The decisions that Fletcher makes here really could be crucial. This is a franchise that is set to miss the playoff for the fourth straight and patience will start running out amongst fans and an organisation that is in a hockey hotbed, but hasn't managed to find the key to enjoying sustained success.
Restricted Free Agents
Guillaume Latendresse- This will be a pretty difficult decision for Fletcher to make. Latendresse has been making $2.5 million per year and has generally been a success in Minnesota since being traded from Montreal. He scored 25 goals and 37 points in 55 games in his first year with his new team. The problem is that he has played just 27 games since then. Will Latendresse accept a short-term deal and try to prove himself? This is one which could go to arbitration with Fletcher hoping that the arbitrator sides with him.
Nick Palmieri- After acquiring the young forward via trade at the deadline, it is fairly obvious that Fletcher will ensure he is re-signed. This is a player that this team has some confidence in.
Nick Johnson- Acquired via waivers, Johnson has generally been a bright spot for this team as a rookie. He has 22 points in 65 games, while showing a solid two-way game. He should be cheap to re-sign, though hopefully the forward group will be deeper and less dependent upon him in 2012-13.
Matt Kassian- Plays a role on the team and with Brad Staubitz waived, he will definitely be re-signed.
Justin Falk- It's pretty surprising that Fletcher hasn't completed this piece of business already. Falk has shown clear potential to be a big, physical top four defenseman. This is clearly a player that the Wild will want to lock up and let develop.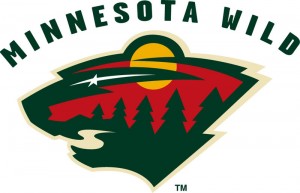 Unrestricted Free Agents
Erik Christensen- Christensen was a desperate mid-season add to a team that was struggling. He hasn't had much impact and his chances of getting an NHL job in 2012-13 won't be especially high.
Jed Ortmeyer- Ortmeyer has performed well, but this just isn't a player with an NHL skill set. He is one of several players that could be retained for this team's fourth line, but more than likely he is allowed to walk or re-signed with the intention of being a veteran on the AHL team again.
Warren Peters- Peters could be brought back as a lower line talent for this roster. He has been a solid energy forward this season.
Stephane Veilleux- Veilleux got to have his reunion with the Wild, but the likelihood is that he will be back in the AHL next season and probably not with this organisation.
Kurtis Foster- Skill set isn't an issue with Foster, but something else is. It's hard to put a finger on why this player has struggled to stick with an NHL club. He just doesn't bring a consistent all-round game to the table. His latest spell with Minnesota has done little to earn him a place.
Mike Lundin- Lundin is a good two-way player and it would be interesting to see what he could do with Minnesota in a full season. Injuries hadn't been a problem in his previous two seasons so he has to be worth a short-term re-signing.
Clayton Stoner- Another young defenseman with talent and potential, but another player with injury troubles. Stoner hasn't done enough to earn big money, which is a bonus, but Fletcher needs to get his blue-line clear in his mind for next season and Stoner being healthy could be a big part of that.
Josh Harding- Harding has slipped down after a fast start, he is a Minnesota draft pick and hopefully for Fletcher, loyal to this franchise. Minnesota passed on the opportunity to trade him and so must be sure to re-sign him. Losing a pretty valuable asset for nothing would be another bad mistake for this franchise.
It's worth noting that this is a pretty mediocre group and that is possibly the most serious issue for this franchise. Above anything else, Fletcher needs to find a way to add quality to this roster, that is the only way that he can ignite anything.