The Edmonton Oilers were one of a few teams to steal the spotlight during the NHL Entry Draft.
Of course the headliner being the top pick and the Oilers selecting Connor McDavid to start the night off, but they kept the momentum going from there.
They also addressed their goaltending situation on Day 2 dealing for Cam Talbot in a trade with the New York Rangers.
That's not all they did though, and in two other separate deals, brought in defensemen Griffin Reinhart from the New York Islanders and Eric Gryba from the Ottawa Senators.
Reinhart is the controversial one as it took a first and a second round pick to land him, which is a steep price for someone who is yet to be an NHL regular. The message is that the Oilers want young players that can help now, and not down the road.
Reinhart was taken 4th overall in 2013 so there is obviously still potential there. He's also a local hero as he captain the Edmonton Oil Kings to a Memorial Cup in 2014.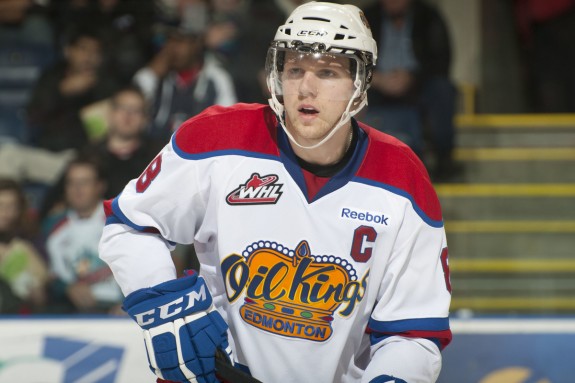 While the Oilers desperate needed a top pairing defenseman, it appears they will still be on the look out for one as neither Reinhart or Gryba fit that criteria. Reinhart could very well develop into that, but the 21 year old is not there yet.
What the acquisitions do, is provide more depth and make them much tougher to play against as Reinhart and Gryba are big, physical, defense-first blueliners.
Who's In and Who's Out?
As mentioned the Oilers added a couple new faces in Reinhart and Gryba and the only significant name going out of town (so far) is Martin Marincin, who was dealt to the Toronto Maple Leafs.
That leaves returnees Justin Schultz, Oscar Klefbom, Andrew Ference, Mark Fayne, Nikita Nikitin and Keith Aulie who will all be back in camp looking to secure a spot on the Oilers blueline.
Add to the mix prospects knocking on the door like Darnell Nurse and Brandon Davidson and there could be quite an interesting battle in camp.
No one is suggesting the group of defensemen will be considered among the NHL's elite. The de facto top pairing of last year in Klefbom and Schultz will likely start the season in a similar role.
On a good team they are a second pairing, but in Edmonton have been forced to play above their head with increased minutes.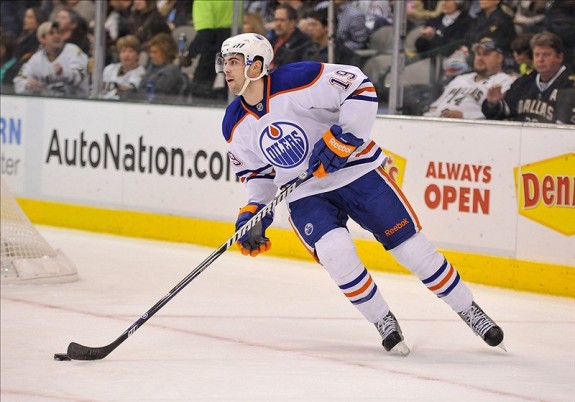 What the Oilers do have is much better depth and talent that has plenty of upside, especially in the case of Reinhart. The other key is that, in terms of salary, they did not have to overpay. Last year's additions in Fayne and Nikitin cost over eight million per season combined.
Do you know who the Oilers highest paid defenseman is right now?
It's Nikitin at 4.5M.
The combination of Reinhart and Gryba in comparison will be less than just Nikitin per year.
What Does the Depth Chart Look Like?
Klefbom and Schultz will likely return as the top pairing, barring any deals prior to the season. Like it or not the Oilers do not have a better option and both players showed flashes of elite play in the second half of last season.
After that the picture is a bit murky as to where everyone slots in. The most realistic scenario is that Fayne, Reinhart, Gryba, Ference and Nikitin occupy the 3-7 slots with exactly where everyone fits determined by play early in the season.
The wild card in all of this is Darnell Nurse. Based on talent, Nurse should start in the NHL and push for a top 4 spot. The question is how fast they want to push him and if the Oilers new management feels starting in the AHL for more seasoning is best for his development.
Nurse progressed leaps and bounds this past season in junior as he was arguably the most physically dominant defenseman in the CHL and showcased his shutdown skills for Canada in the World Juniors, especially in the gold medal game against the Russians.
Accelerating the process may be the time Nurse spent with the Oklahoma City Barons. After Nurse's Sault Ste. Marie Greyhounds were bounced from the OHL playoffs, Nurse quickly jumped into the Barons lineup in their playoff run.
He quickly made himself one of the team's most reliable defensemen and got more and more minutes in key times each game. The other thing of note, was that he played a number of games on the right side (his off-side) which will make him more versatile this season as the Oilers have far more left-handed shooting defensemen.
The other player who made a name for himself is stay at home blueliner Brandon Davidson. The Barons best defenseman by far over the AHL playoffs, he was also their most consistent all year. There may not be room for him right away, but he's earned himself a long look and a quick call up.
Here's a look at the depth chart currently:
| | |
| --- | --- |
| LD | RD |
| Oscar Klefbom | Justin Schultz |
| Griffin Reinhart | Mark Fayne |
| Andrew Ference | Eric Gryba |
| Nikita Nikitin | Brad Hunt |
| Darnell Nurse |   |
| Keith Aulie |   |
| Brandon Davidson |   |
*CHL player last season
*AHL player last season
Subject to change of course and with a new bench boss in Todd McLellan coming in, it's a clean slate for everyone.
Is It Enough?
The short answer is no.
There isn't a drastically different group than what started last season. There is promise with the potential of Reinhart, Gryba and Nurse being new faces on the blueline this season, but the same can be said of last season when Fayne and Nikitin entered the picture.
They also had Jeff Petry last season, and for all the critics he had, he showed in the playoffs with Montreal how valuable he can be.
Overall there is more depth and more potential than what started last season. Most importantly young players like Klefbom and Nurse come in a year older, wiser and more developed.
The bottom line however, is that the group still lacks a legitimate top pairing guy who can log 25+ minutes on a regular basis.
The team as a whole should be better defensively simply with McLellan at the helm and a, in theory, better system in place. That doesn't hide the fact though, that Chiarelli is still lacking today, what he lacked when he took the job.
A No. 1 defenseman.
They are rare and hard to acquire and Chiarelli will no doubt be searching high and low for one and is his top priority, no question.
The goup they have is better, but to compete at any point in the near future, they are still lacking that one big piece on the back end.
Carl covers the Edmonton Oilers for THW as well as providing additional prospect coverage. Follow him on twitter @carlTHW, connect on Facebook or contact at carl.maloney@hotmail.com for questions, comments or if you're interested in him writing for you.