In what makes now four coaches fired since the start of the NHL regular season, the latest casualty is Todd McLellan who was relieved of his coaching duties in Edmonton on Tuesday morning and replaced with veteran coach Ken Hitchcock.
McLellan's record this season was 9-10-1 and the Oilers had lost six of their last seven games.
The #Oilers have named Edmonton native Ken Hitchcock as their new Head Coach after relieving Todd McLellan of his duties earlier this morning. pic.twitter.com/joNXTLMXol

— Edmonton Oilers (@EdmontonOilers) November 20, 2018
As was stated by the Oilers official website:
"The Edmonton Oilers have named Ken Hitchcock their new Head Coach after relieving Todd McLellan of his coaching duties earlier this morning. Hitchcock, 66, will join the Oilers, after having served as a Head Coach with Dallas twice (1995-2002, 2017-18), Philadelphia (2002-2006), Columbus (2006-2010) and St. Louis (2011-2017).
Reaction to the firing and hiring on social media has been mixed, but it was clear, something in Edmonton needed to change and for General Manager Peter Chiarelli, firing the coach was likely his final move before being on the hot seat himself.
Related: Todd McLellan: Coaching Lessons in How to Get Fired
McLellan's Firing Not Surprising News
McLellan's firing is not terribly surprising considering the Oilers were underachieving. The team was struggling to score outside of their three big stars and with the team now officially below the .500 mark, management believed it was time for a new voice inside the locker room and on the ice. The team can't afford to miss the playoffs for a second consecutive season.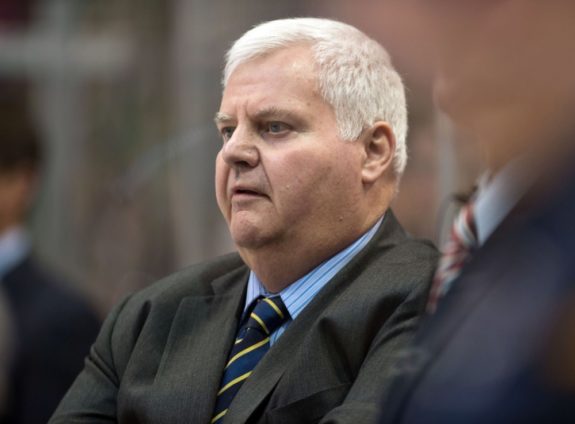 Hitchcock, a native of Edmonton, AB, is the third-winningest coach in NHL history with a total of 823 victories but a potentially surprising choice as coach since he hasn't been behind the bench for an organization in some time and this will be considered an unretiring of sorts to take the job in Edmonton. He was currently under contract with the Dallas Stars as a consultant.
Those in Edmonton who might not love this move will content Hitchcock has a reputation as a dry coach, one that doesn't spark the offense and that will be concerning considering this team has Connor McDavid on it. The good news is, he's also got a reputation as an X's and O's coach who should be able to get something out of the Oilers blue line, which has been an area of struggle for the team.
In the end, this may be a short-term solution. If the Oilers continue to struggle and miss the playoffs this season, the most likely scenario is that the GM if relieved of his duties and whoever is hired to replace him will hire his own coach to start the season in 2019-20.
Related: Can Oilers Afford To Let Chiarelli Fix Problems?
McLellan's Undoing
The final straw for McLellan was probably the Calgary game on November 17th where the Oilers were up 2-0 nothing heading into the third and allowed the Flames to score four unanswered goals, Edmonton eventually losing the game. That was followed by a 6-3 beatdown at the hands of the Vegas Golden Knights.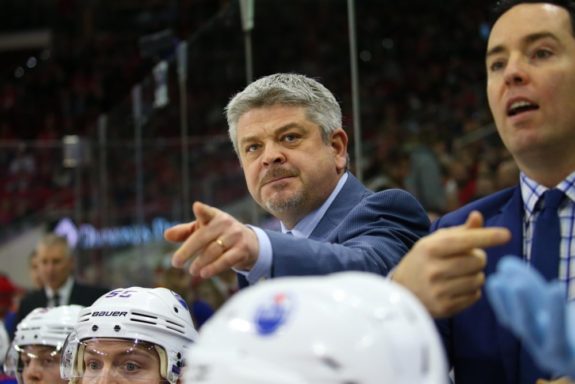 His detractors suggested he was unable to find the right line combinations, could not motivate this group to get going and was relying on the wrong people while putting others in the doghouse when they shouldn't be there.
In the end, McLellan was a successful coach with a winning record over his time in Edmonton but the Oilers needed to right the ship before it was too late to save this season.
Is Hitchcock the Right Choice?
On paper, Hitchcock is a coach who knows how to win. Overall, he holds a record of 823-506-88-119 in 1,536 games, with a .603 winning percentage. He has guided his teams to eight division titles, has two Presidents Trophies and the fifth most games in NHL history, second among active coaches behind only Barry Trotz (1,543). He's made 14 appearances in the Stanley Cup Playoffs, with an 86-82 record in 168 postseason games coached and he's helped his teams reach the Conference Finals five times and the Stanley Cup Finals twice, winning the Stanley Cup in 1999 with Dallas.
The question is whether or not he's still got the pedigree to be a coach in today's NHL. He's been out of the game as a coach for a little while and his methods are viewed as a bit outdated for today's game.