To suggest Edmonton Oilers general manager Peter Chiarelli is completely done his job for the summer might be premature. To assume he's finished making moves and player transactions for the season is nieve. But, many fans aren't 100 percent sold on the plays (or, as some would describe it, a lack thereof) made thus far to improve the roster. There may be some merit to that argument since Chiarelli didn't do much except take care of some internal housekeeping issues.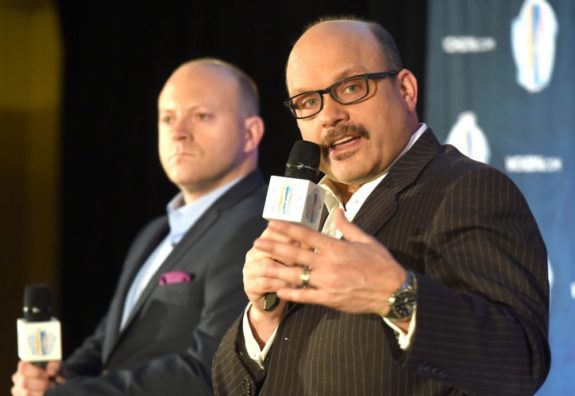 The team is legitimately considered a playoff contender with a window for winning that started last season. Yet, as the 2017-18 regular season creeps closer, it looks like the Oilers are going to head into October with a roster very similar to last year.  The Oilers will be good. Will they be good enough to take the next step?
It seemed an appropriate time to ask the question and give grades to the maneuvers made to date.
June 22, 2017 – Oilers Trade Jordan Eberle
Grade: C
There are two ways one could look at the trade of Jordan Eberle to the New York Islanders. You can either see the move as a transaction made out of financial necessity since the Oilers couldn't possibly keep a one-dimensional player not providing that one dimension and with the price tag of $6 million, or you could view it as a general manager ridding himself of an asset he was not loyal to and bringing in someone more his style.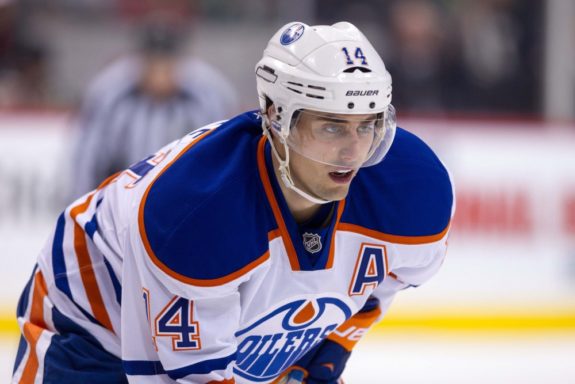 Either way, the trade wasn't required this summer and it left a pretty glaring hole on the right wing that will need to be filled by a player who isn't proven. Since it can't be determined if the newly acquired Ryan Strome is more than a 30-40 point player on average, it's left many Oilers fans wondering who Edmonton might bring in. Since it looks like no one, right now we can't give this grade more than a C.
Eberle was traded when his value might have been at its lowest and at a time it wasn't completely necessary. If the once future building-block of the Oilers rebuild bounces back with the Islanders, this could look like a premature play.
June 23, 2017 – Kris Russell Extended
Grade: C-
One of the first big franchise extensions announced this summer was the re-upping of defenseman Kris Russell who signed a four-year contract worth $16 million. Russell joined the Oilers late in the summer of 2016, appeared in 68 games in 2016-17 and had 13 points (one goal, twelve assists). He was a polarizing figure among the fan base.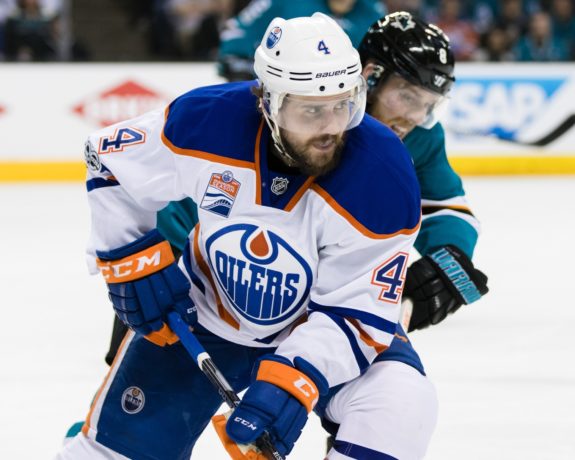 While those who despise Russell will tell you letting him walk would have been the better play, extending Russell was not a bad idea. His defense was solid and his hustle night in and night out was contagious. The price tag is what has most people concerned.
A four-year contract is a hefty term to give to a player that just a year ago virtually no other team wanted. That he only provided one goal has people worried he's a one-trick pony and if he doesn't lead the NHL in blocked shots again this coming season, he doesn't offer much.
Apparently, the Oilers organization and specifically, Chiarelli disagreed.
June 25, 2017 – Zack Kassian Signs Extension
Grade: A-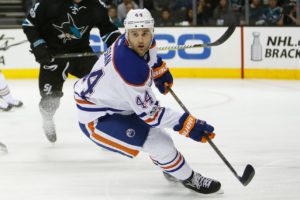 If faith was lost in Chiarelli with the Russell signing, a good chunk of it was gained back with the Kassian extension. A reclamation project that turned into a home run for the team made Kassian a player the Oilers really wanted to keep but could potentially only do so if the money was right.
For his part, Kassian wanted to stay. The two sides found common ground and a very team friendly deal at $1.95 million per year over three years was signed. Kassian is a flexible option in both the Oilers top and bottom-six forward slots and he brings a physical edge the team found very useful as they had a dominant record against Pacific Division teams that were traditionally harder opponents in the past.
June 26, 2017 – Eric Gryba Extended
Grade: B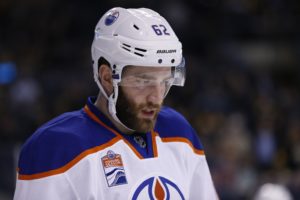 Gryba is a solid depth defender that often doesn't get the credit he deserves. At $900,00 per year for two years, this is a wise bet and will come in useful as the Oilers undoubtedly battle with injuries.
Last summer Gryba held faith that the organization would retain him even though they showed no signs of giving him a contract. He got one at the last minute. This year, the Oilers didn't want to leave Gryba hanging.
He is one of the most reliable and predictable Oilers for the role he's given. Depth minutes on defense and the penalty kill is his bread and butter and it earned him another go-round. In fact, it earned him two more go-rounds.
June 28, 2017 – Benoit Pouliot Waived
Grade: B-
It was pretty much universally agreed that Pouliot had to go. He had a disastrous 2016-17 season and he wasn't earning anywhere close to the $4 million he was making. But, the reason this move doesn't get an A grading or higher is because of when the Oilers chose to waive the player and ultimately buy him out.
There was no cap crunch for this season unless the Oilers wanted to add a contract. They didn't. Buying him out early means an additional $1.333 million for two more seasons against their cap. The Oilers might not feel this now, but that $1.333 million could mean a lot in three years.
June 30, 2017 – David Desharnais Becomes UFA
Grade: C+
The short-term Oilers center came in toward the end of the 2016-17 season when defenseman Brandon Davidson was sent to the Montreal Canadiens. Not expected to do much, Chiarelli did call it hitting the refresh button for Desharnais and that his arrival and production might surprise some people.
New York Rangers: David Desharnais: The next Pouliot, or the next Pirri #NYRangers https://t.co/rSmNqRc87d pic.twitter.com/4CyLsOTDDH

— Rangers Report (@ranger_fanly) August 20, 2017
Desharnais produced four points in 18 games, but more importantly scored a huge goal in the playoffs and provided some positive faceoff numbers for the Oilers who were not a great faceoff team. In the regular season for Edmonton, Desharnais won 54.3% of his faceoffs. During the playoffs, his numbers dipped below even but he was still the best option for the Oilers among regular centers who took more than 70 draws.
Desharnais signed a one-year, $1 million deal with the New York Rangers this summer. After he left, the Oilers didn't sign anyone with any proven faceoff skill. The team also let Anton Lander leave the organization. Is this a mistake?
The Oilers believe they have depth at center and that Desharnais was expendable. They might be right, but faceoffs are still a question for the organization.
June 30, 2017 – Oilers Sign Ty Rattie
Grade: C-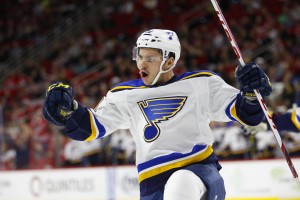 Rattie had a tremendous ability to score in junior. His final two seasons in Portland with the Winterhawks he scored 110 and 121 points. While he's been effective in the AHL, he's struggled in the NHL and at best, he's a gamble by the Oilers and a strong option for the AHL club.
He's pretty much been overlooked as an option for the big club since the second he got signed as a free agent and while he's a longshot for the Oilers roster, Rattie himself feels he has something to prove.
This move is being graded for its impact on the NHL roster and not the AHL one. As such, it doesn't grade very high.
June 30, 2017 – Prospects Released
Grade: B+
Part of the trimming process that happens every year with hockey teams is the removal of players who hadn't proven themselves as prospects. For the Oilers, it was time to cut bait on players they may have otherwise held onto.  The team didn't give qualifying offers to Eeut Laurikainen, David Musil, Zach Pochiro, Jere Sallinen and Henrik Samuelsson.
The organization could have hung onto draft picks they wanted to see succeed, but the window to win gets smaller every year. There is no time for maybes. Edmonton needed to move on and made the right choices in doing so.
June 30, 2017 – Tyler Pitlick Allowed to Walk
Grade: D+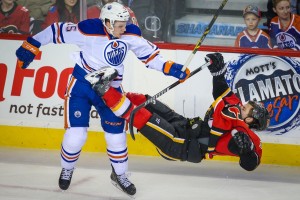 Tyler Pitlick has been about as unlucky when it comes to NHL injuries as anyone. For that reason, the Oilers decided to let him leave the organization. They didn't feel taking up another contract was worth the risk and it could come back to bite them.
Pitlick signed in Dallas and on the cheap. He has the potential to be a 20-goal guy if he can play a full season. The Oilers could have used depth players who could produce.
Part II
As we move on to Part II of our grading Chiarelli, we'll start by taking a look at the biggest star to play for the Oilers since Wayne Gretzky. Can we possibly give that signing a grade any less than an A+? You might be surprised to find out.
More to come…
Jim Parsons is a senior THW freelance writer, part-time journalist and audio/video host who lives, eats, sleeps and breathes NHL news and rumors, while also writing features on the Edmonton Oilers. He's been a trusted source for five-plus years at The Hockey Writers, but more than that, he's on a mission to keep readers up to date with the latest NHL rumors and trade talk. Jim is a daily must for readers who want to be "in the know."
Other content contributions include: NHLtradetalk.com, The Sportster and hosting weekly video casts, THW News and Rumors Rundown, plus Oilers Overtime.
For interview requests or to provide content info, follow Jim on Twitter or his social media accounts. They appear under his photo on articles like this one.