On Thursday, January 7th, the Colorado Avalanche placed defenseman Brandon Gormley on Waivers, most likely for the purpose of assigning him to the American Hockey League and their affiliate, the San Antonio Rampage.
Come 12 P.M on January 8th, he had cleared Waivers, with no teams interested in his services.
Originally drafted by the Arizona Coyotes 13th overall in the 2010 NHL Entry Draft, Gormley spent three seasons in the Coyotes organization, splitting time between Portland of the AHL and the Coyotes, where he played 32 games. This past September, Gormley was acquired by the Avalanche in exchange for defenseman Stefan Elliott, a relatively under-whelming return for a former first round draft selection.
Thus far in the 2015-16 season, Gormley had suited up for 26 games in Colorado, recording one assist. His modest $850 Thousand contract this season, signed while with the Coyotes, could have made him an interesting young defenseman available to many NHL teams in need of additional defensive depth moving forward, namely, the Edmonton Oilers.
Getting to Know Gormley
Sure, Gormley was a first round pick, so quite obviously he does retain a considerable amount of potential. However, to date, he has failed to consistently illustrate his true value at the NHL level, an inability which largely influenced the decision to place him on Waivers.
At the age of 23, Gormley remains young, with plenty of hockey still ahead of him, yet it is increasingly likely that his future lies with yet another new team.
A 6 foot 2, 200 pound defender, Gormley played his junior hockey in the Quebec Major Junior Hockey for the Moncton Wildcats, where he enjoyed four highly successful seasons, recording greater than a point per game totals in his final two years. Further, Gormley has represented Canada internationally on multiple occasions, most notably in 2009 at the Ivan Hlinka Memorial Tournament and in 2012 at the IIHF World Junior Championship. In the latter, Gormley was named not only an All-Star, but also the Tournament's top defenseman.
Scouting Report
In determining why the Oilers should have in fact claimed Gormley, it is important to understand the value of his playing style, rather than justify a potential decision simply because he is yet another young defenseman selected high in the NHL Draft.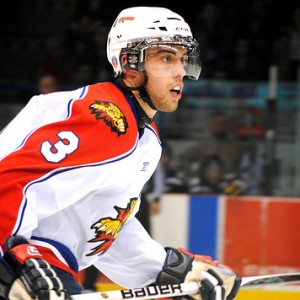 In making comparisons, Gormley is often likened to John-Michael Liles of the Carolina Hurricanes, or Keith Yandle, a former teammate of Gormley's now with the New York Rangers.
Most notably, Gormely is praised for his strong positional play. He has the ability to force the play towards his offense zone, as well as step up on his opponents in order to stagnate an impending rush. Despite his decent size, Gormley is also known for his tremendous mobility, which, as previously mentioned, allows him to dictate play at both ends of the ice.
Ultimately, Gormley's sound defensive play would be welcome in Edmonton, especially on an Oilers roster heavily laden with offensive stars.
However, like many young NHL defenders, Gormley's main area of his concern is his game to game consistency. If he can bring a consistent compete level on a nightly basis, he could quite possibly become an incredible NHL defender with offensive upside.
The Decision
Ultimately, when it comes to the Oilers' decision of whether to claim Gormley or not, it truly was a case of "what's the worst the could happen?"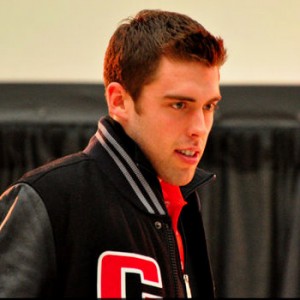 Currently on a one-year contract at $850 Thousand, Gormley's presence in the Oilers' organization would have be of little financial consequence, while Gormley would certainly have be given a considerable amount of time to show Edmonton management his true value, whether it came at the NHL, or AHL level.
A pending RFA, the Oilers would also have had solid control over Gormley's future, a decision which could easily be made based on his performance from January to season end.
Only the Buffalo Sabres and Columbus Blue Jackets sit lower in the standings than the Oilers and could  have trumped a claim made by the Oilers. However, despite the league-wide need for defense, neither team, like the Oilers, were interested.
With the Oilers struggling once again this season, and in a seemingly perpetual search for defense, claiming Gormley could have served as a decisive act by an organization longing for a return to relevance.
However, the Oilers decided to pass on Gormley, choosing to move ahead into 2016 with a defensive core essentially identical to that which began the season. Only time will truly tell whether the Oilers made a mistake by not claiming Gormley.