It's been a tough start for the Edmonton Oilers in 2017-18, and the offseason decisions made by general manager Peter Chiarelli are already coming into question. With the injury to defenseman Andrej Sekera, the Oilers had a hole in their top four. He also traded a consistent 20-goal scorer, Jordan Eberle, to the New York Islanders for Ryan Strome. Still, the consensus opinion is that the Oilers have a glaring hole at the top of their right wing depth chart.
It seemed as if Chiarelli was banking on the overall growth of the organization instead of going outside and finding an answer. So far, Matt Benning hasn't been able to take on the added responsibilities of top four minutes. Edmonton's also had a rotating door at right wing on the second-line with Milan Lucic and Ryan Nugent-Hopkins. Through the first three games of the season, Kailer Yamamoto, Zack Kassian, Anton Slepyshev and Ryan Strome have all rotated through the spot.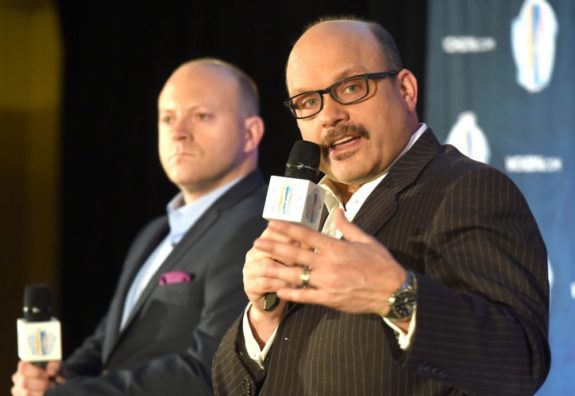 Add Jesse Puljujarvi to that list, if we're dating back to the pre-season. Head coach Todd McLellan even broke up the dynamic duo of Connor McDavid and Leon Draisaitl for the first time to shore up the depth. At first, you could see some logic in Chiarelli's bet — this team went all the way to Game 7 of the Western Conference Semi-Final last spring. Edmonton also had a fourth overall pick, Puljujarvi, contending for a roster spot.
Strome was a player that, if put into the right situation, could get his career back on track and potentially score 20 goals. That was the thought at least. Slepyshev and Drake Caggiula were rookies and would likely have stronger seasons. Three games into the season, this bet isn't looking very good on Chiarelli's behalf. Thus, the question of if Chiarelli did, or didn't, do enough to address this roster is still floating around.
---
Related:
Grading Chiarelli: Oilers Summer Moves (Part I)
Grading Chiarelli: Oilers Summer Moves (Part II)
---
Oilers Defense Depth Is a Question Mark
With Sekera on the shelf, presumably until December and February at the latest, Benning has been his fill in. So far that experiment has been an unmitigated disaster. In fact, the Kris Russell and Benning pairing had a Corsi For (CF%) of 45.6 and 45.3% through the first two games. It got uglier against the Winnipeg Jets with both defenders dipping below the 40% mark. Benning also leads the backend in the most turnovers with five.
Oilers Defense By CF%

Klefbom 60.5%
Larsson 57.1%
Gryba 51.6%
Nurse 46.0%
Russell 39.4%
Benning 38.9%

— Arch (@Archaeologuy) October 10, 2017
McLellan is also giving Benning nearly two-thirds of zone-starts in the offensive zone. There's a struggle here, and the question is if Edmonton offers Benning more time to get his legs under him or not? The second-pairing has been a glaring weakness, and it might be time to break it up and head in another direction. If you go that route, you can do one of two things.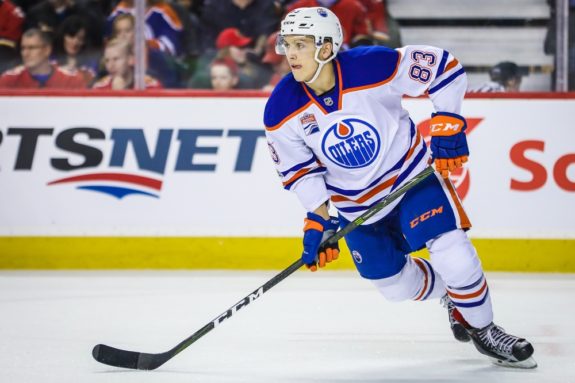 One option is to go with the other guy that Chiarelli was beating on — Darnell Nurse. Edmonton's seventh overall pick in 2013 has looked faster and more assertive with the puck than last year, carrying the puck up ice and joining the rush more often. Benning might have the higher offensive upside, but Nurse is the one who's doing more on a shift-by-shift basis. Nurse filled in for Benning admirably during parts of the game against the Vancouver Canucks.
The other option is that Edmonton breaks up the top-pairing that has been so good for them. Oscar Klefbom and Adam Larsson have shown abilities in the past to anchor their own pairings. Spreading them out might balance out the remainder of the group. Regardless, it's too early for there to be an absolute panic. That said,  it's obvious Edmonton is missing Sekera who brings balance to their backend.
Someone Needs to Close Rotating RW Door
Whether it's Yamamoto, Kassian, Slepyshev, Strome, Caggiula or Jussi Jokinen, somebody needs to step up. The Oilers can't just can't rely on the line of Patrick Maroon, McDavid and Draisaitl to carry them every night. As our Rob Soria pointed out, teams aren't taking the Oilers lightly this year. Edmonton caught a lot of teams by surprise, but now that their being picked as Stanley Cup favorites, teams are consciously aware of their strengths and weaknesses.
The rest of the lineup hasn't been overly productive. Nugent-Hopkins seems to have found the right balance between offensive and defensive responsibilities. He did a fantastic job shutting down the Calgary Flames line of Matthew Tkachuk, Mikael Backlund and Michael Frolik in the opener. McLellan just hasn't found the 24-year-old the right linemates, though. Lucic has been his default mainstay, but no one else has risen to the task. Nugent-Hopkins needs a guy who can think quickly, be defensively responsible and finish scoring chances. So far, auditions are ongoing.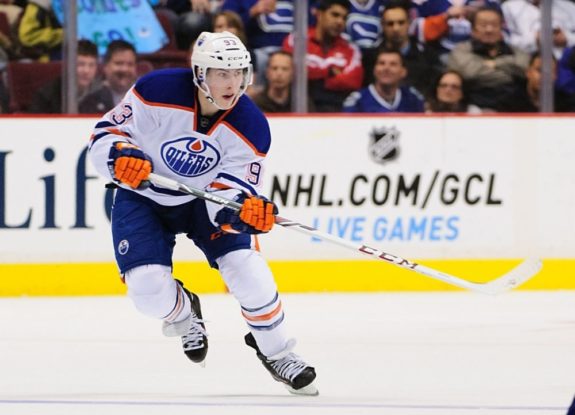 Yamamoto looks lost with the defensive responsibilities of playing in the NHL. It's reasonable to suggest he doesn't finish out the nine-game stint he's been penciled into. That being said, with everyone else playing as bad as they have, Yamamoto didn't look that bad. He finished the last game with four shots and got 11:53 in ice-time. He didn't get any power play time, and if the experiment is to see how he does under pressure, maybe he needs some.
More Stuff from the THW Oilers Team Page
One of the more significant reasons Edmonton is having so many struggles with their offense is because they can't roll two consistent offensive threats. This could be solved if Strome, the guy who's supposed to replace Eberle, converted on the opportunities he's been given. Strome's getting some of the most protected minutes amongst the Oilers forwards. He's getting a near 70-30 split between offensive and defensive zone starts.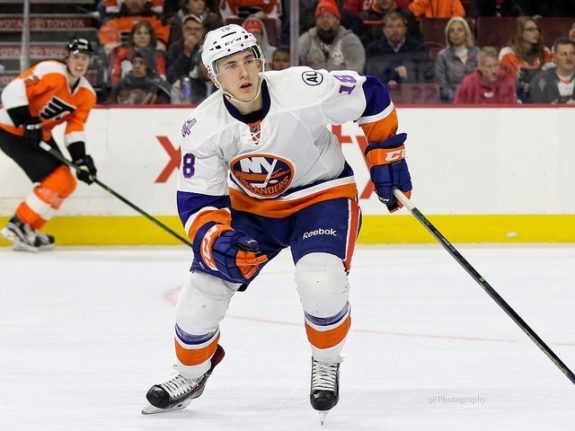 He's also getting a decent chunk of power play time on the second unit and McLellan gave him third-line duties against less challenging opposition matchups. Still no success. You can't pin all the blame on Strome, though. McLellan threw his lines into the blender on account of feeling his stars were cheating for offense. Somehow they ended up with this mishmash.
| | | |
| --- | --- | --- |
| Left Wing | Center | Right Wing |
| Patrick Maroon | Connor McDavid | Kailer Yamamoto |
| Milan Lucic | Ryan Nugent-Hopkins | Ryan Strome |
| Anton Slepyshev | Leon Draisaitl | Iiro Pakarinen |
| Jussi Jokinen | Mark Letestu | Zack Kassian |
Drake Caggiula is still day-to-day with an undisclosed injury, and Puljujarvi is still down with the Bakersfield Condors. It's just three games into the season so it's not the time to panic just yet, naturally. Now, if these problems are still going on a month from now, the Oilers might have to go outside and find themselves a solution. In the meantime, someone somewhere, preferably one already in an Oilers uniform, needs to step up and stabilize this offense.
Edmonton Oilers regular contributor providing insight on all things Oilers including club history, prospect profiles, trade breakdowns, and everything else in between. Check back regularly for new and exciting content. Follow on Twitter @SanderTHW.