This past week, the NHL introduced its new changes for the 2014-15 season. One of the new rules changes that caught my eye was Rule 64.1 Diving/Embellishment.
Under the new rule,  players that dive and embellish to draw penalties will be punished more severely.  This is awesome news: players that dive to draw a power play exhibit poor sportsmanship and cheapen the game of hockey. This is also a move that's long overdue.
I must admit that I am a cynic. How will the NHL's on-ice officials go about enforcing the NHL's new diving rule? I would think that this rule is going to involve a lot of subjective interpretations.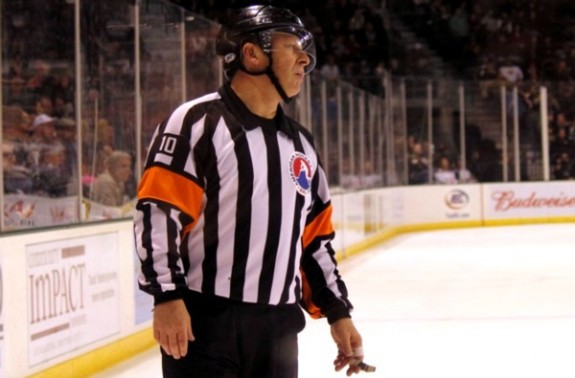 64.1 Diving / Embellishment – Any player who blatantly dives, embellishes a fall or a reaction, or who feigns an injury shall be penalized with a minor penalty under this rule.

A goalkeeper who deliberately initiates contact with an attacking player other than to establish position in the crease, or who otherwise acts to create the appearance of other than incidental contact with an attacking player, is subject to the assessment of a minor penalty for diving / embellishment.
Players who dive to draw penalties will be punished
Under the new rule, players who repeatedly dive and embellish to draw penalties will be punished more severely. After four violations,  repeat offenders along with their head coaches will be punished.
In theory this new rule change "should" work, but a $2,000.00 – $5,000.00 fine is a slap on the wrist for an individual that makes $500,000.00 – $3,000,000.00 a year, or more. If the fine was $10,000.00 – $20,000.00 per incident, this rule might have more teeth to it.
Name your favorite diver
I am sure most NHL hockey fans can name one player that they think is a habitual diver. For instance, fans who dislike the Boston Bruins will immediately throw out Brad Marchand's name. I had a fan tell me that Marchand should just give the league $50,000 now and call it even.
Obviously, Boston fans will throw out P.K. Subban's name. Many NHL fans are going to bag on St Louis Blues forward Maxim Lapierre, who's on-ice antics are well documented.
We have a new rule, now what? NHL officials are human beings and have a tendency to make mistakes. That's part of the game. One of the major questions surrounding the NHL's new diving rule is how do the NHL officials call this rule objectively? The fact remains, the NHL has a fair number of players in the NHL that embellish to draw penalties. It's time to deal with the offending players.
Tony Gallagher, The Province — Take, for instance, the changes on diving infractions. A player will now be fined $2,000 for his second infraction and $3,000 for the next one until a maximum is reached of $5,000 per dive. Getting this blight out of the game is a noble endeavor. It has become a total stain on soccer and hockey was beginning to get into that arena, at least with some players. But the cynic will clearly ask how any official can be certain a player is diving. For starters, some of these guys are great at what they do, and even in watching some of the alleged examples of diving that TSN showed to illustrate the problem, you couldn't be dead certain something was a dive or simply a player getting his feet tangled up as he tried to turn.

And, an official will have to determine this on the fly, sometimes from as far way as 50 feet or more.
Finally,  the Department of Player Safety will be reviewing the plays for dives. Each week, the NHL will announce the fines for diving.  Oh, the possibilities. Nothing "should" be more embarrassing to an NHL player than to be named the diver of the week by the NHL. There's a lot of potential material here.   I imagine that bloggers and fans alike could have a lot of fun with this one.