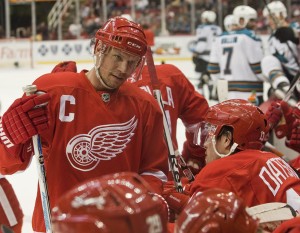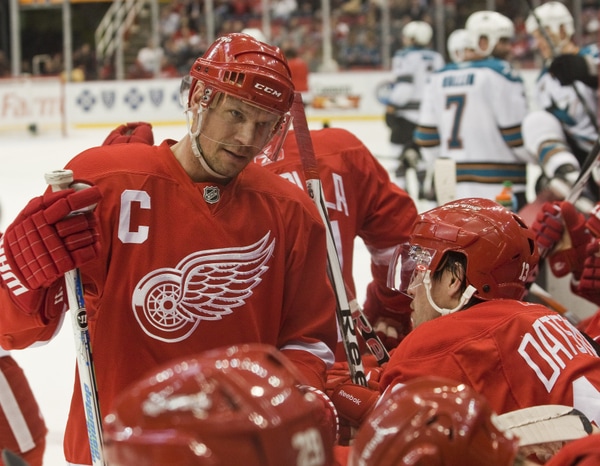 Last week, the Hockey Hall of Fame announced their inductees for 2015, including Chris Pronger, Niklas Lidstrom, Sergei Federov, and Phil Housley from the player side. Although all these players are deserving, there is once again one very big, absence. For the sixth straight year of eligibility, Eric Lindros was left off the list. Lindros became Hall of Fame eligible in 2010 but despite being one of the most dominant players in his generation, he has yet to be allowed entry. The fact that a player of Lindros' quality has not been given his rightful place in the Hall is a travesty, he belongs there, but why has he been turned away for the last six years?
The Next "Great One"
Lindros was drafted first overall in 1991 by the Quebec Nordiques despite indicating before the draft that he would not play for them. This was a tactic Lindros also used to begin his junior career, refusing to play for Sault Ste. Marie after his OHL draft before being traded to Oshawa. The Nordiques refused to deal Lindros after the draft and he played another season in Oshawa. Come the 1992 draft, Quebec finally had had enough of Lindros and he was sent to Philadelphia in blockbuster deal that included Peter Forsberg going to Quebec. This demanding attitude continued throughout Lindros' career and made him a very polarizing player, you either loved him or hated him.
On the ice however, Lindros was anything but polarizing. The 6'4, 240lb centerman from London, Ontario was an immediate force when he entered the NHL. While most players need a couple of years to adjust to the NHL game and playing against men, Lindros was ready, and not only competed with the fully grown men, he thrived. Lindros scored 41 goals and 75 points in the 61 games he played in his rookie season. Not only did he score, but Lindros was one of the toughest players in the league. He hit harder than just about anyone and was not afraid to drop the gloves, taking 147 penalty minutes that first season. He continued to rack up points over the next few seasons, making the Flyers a perennial contender. In 1995 Lindros scored 47 goals and notched 115 points on his way to a Hart trophy for the league's most valuable player. In 1997 Lindros led Philadelphia to the Stanley Cup final before being swept by the Detroit Red Wings. Over his first five years in the league, Lindros was a top five all time points per game scorer.
Beginning of the end
In 1998, Lindros was ranked number 54 on The Hockey News list of 100 greatest players of all time. It was quite a feat for the 25-year-old who was the youngest player on the list. Around this time Lindros' off ice problems re-surfaced. He began publicly feuding with Flyers GM Bobby Clarke. This was also around the time that injuries began to plague Lindros' career. He received his first recorded concussion in March of 1998, a second soon followed in January of 1999, and it was an issue that would continue to hamper him over the years. The breaking point in the Lindros and Flyers relationship may have come after a game on April 1st, 1999 against Nashville. Lindros was hit and suffered what was at first thought to be a rib-injury. Later that night a Flyer teammate found Lindros laying in a tub, pale and cold. The team trainer was called and recommended Lindros be put on a plane back to Philadelphia. The teammate who found him insisted Lindros instead be taken to the hospital, where it was discovered he had a collapsed lung, and if he would have listened to the trainer and gotten on the plane, he may have died.
---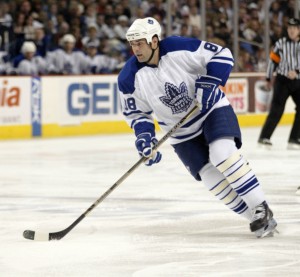 Lindros' last moments as a Flyer came in game 7 of the 2000 Eastern Conference final. Lindros was hit and concussed by Scott Stevens, a hit that ended up defining both players careers. That summer Lindros and Clarke could no longer co-exist, as an RFA, Lindros refused to accept an offer from the Flyers and sat out the entire 2000-2001 season. He was traded to New York the following summer. His first season with New York it appeared Lindros may have regained some of his past form, playing in 72 games and scoring 73 points, earning his final All-Star selection. It was short lived however as Lindros eventually suffered another concussion. Lindros attempted to continue his NHL career with stints in Toronto and Dallas but could not stay healthy and at the end was a whole different player than he once was. Lindros officially retired in November of 2007 at the age of 34. It was a disappointing end to a player who appeared to be one of the best ever for a few years.
Though Lindros' did not have the full and complete career that people were hoping for he was a one of a kind talent, and this is where the argument begins to have him placed in the Hockey Hall of Fame. There is no other player like Eric Lindros, not now, not then, nobody could dominate a game so thoroughly, so completely. When at the top of his game, Lindros was one of the best. Over four or five years at the start of his career, Lindros dominated the league the way only a few players ever did. He was the undisputed top player and there was no one like him. Despite some terrible, injury plagued, seasons near the end, Lindros finished his career as a point a game player, 865 in 760 games. He was selected for seven All-Star games, a CHL player of the year, Memorial Cup MVP, Lester B Pearson Award winner, two-time WJHC gold medal winner, Canada Cup Champion, Olympic silver and gold medals, and he is one of only two inactive players (Jose Theodore is the other) to have won the Hart trophy and not be in the Hall of Fame.
Lindros vs. Neely
If selected, Lindors would not be the only Hall of Famer to have his career cut short by injury. The most obvious comparison is Can Neely. Neely was a similar type of player, power forward, tough, but with skill around the net. Neely retired at the age of 31 after 10 NHL seasons. He managed 694 points in 726 games and did not have anywhere near the same amount of personal or team awards. While there was an argument that for a period of time Lindros was the best player in the NHL, you cannot make the same argument at anytime for Neely. Yet, despite all that Neely was inducted to the Hall of Fame in 2005. This is not meant to be a slight against Neely, he is more than deserving to be in the Hall, but Lindros is more deserving.
One of the main arguments against Lindros and the Hall of Fame is his off ice antics. You can agree or disagree with some of the actions and demands Lindros made over his career, but you cannot argue with his play on the ice. He still ranks in the top 20 for career points per game and 114th all time in goals. Had he not had to deal with injuries and concussions he may be among the top of both of these lists and may have still been playing up to just a year or two ago. The Hockey Hall of Fame is not meant to judge player moralities and off ice decisions. Eric Lindros was one of the best to play this game and no one has ever played it like him, he should have been in the Hall years ago, but it is not to late right this wrong now.