Facing Off is a weekly column debating five of hockey's hottest topics each and every Monday. From current events like trades and hat tricks, to bigger-picture stuff like scandals and expansion — you name it, we're debating it. Albeit, not always with a serious tone. We're keeping this column light, so keep that in mind when reading, and feel free to join in on the fun by leaving a comment.

From one week to the next, picking the Conn Smythe winner isn't getting any easier.
Is Brian Elliott suddenly the favourite? He's been making a solid case all along, and really stepped up to help St. Louis steal Game 1 of the Western Conference final on Sunday night. The Blues' unassuming goalie — labelled a career backup, a tweener, and a gatekeeper for Jake Allen in years past — is looking more and more like a legitimate starter, an All-Star and, quite possibly, a playoff MVP.
Joe Pavelski gets robbed by his college teammate Brian Elliott. #stlblues pic.twitter.com/mA3AAucWS5

— Cristiano Simonetta (@CMS_74_) May 16, 2016
Brian Elliott:: 32 saves; has saved 107 of 110 shots (.973 save pct) in his three Game 1s this postseason

— ESPN Stats & Info (@ESPNStatsInfo) May 16, 2016
Take your pick of the remaining goaltenders, they are all in the running for that award. Depending on Ben Bishop's injury status going forward, he was probably the frontrunner through two rounds. Pittsburgh is sticking with rookie Matt Murray for tonight's Game 2 of the East final, and he's trying to pull a Patrick Roy by winning the Conn Smythe before losing Calder eligibility. Now might have been a good time to test Marc-Andre Fleury, but it appears the Penguins plan to live-or-die with Murray. They are going with the guy that got them here and we'll see how that goes.
Coach confirms Matt Murray will start in Game 2: "He has a maturity level beyond his years and responds to adversity really well."

— Pittsburgh Penguins (@penguins) May 15, 2016
Ages of goalies now playing in Eastern Conference finals
Andrei Vasilevskiy (TB): 21 years, 293 days
Matt Murray (PIT): 21 years, 354 days

— ESPN Stats & Info (@ESPNStatsInfo) May 14, 2016
With Bishop likely out for at least tonight, the battle between the pipes in that series features two of the very best goaltending prospects in Murray and Tampa Bay's Andrei Vasilevskiy. If and when expansion is announced, and depending on the details of that draft, it's entirely possible that the Penguins and Lightning wouldn't be able to protect either of those guys without exposing Bishop and Fleury. Talk about tough decisions.
Almost as tough as picking that Conn Smythe winner. San Jose's Logan Couture lit it up in the second round to become a quality candidate — perhaps the top forward ahead of Sharks captain Joe Pavelski, Blues captain David Backes and, believe it or not, Phil Kessel, who has been better for the Penguins than Sidney Crosby and Evgeni Malkin. There is no clear-cut favourite right now, and a couple defencemen deserve consideration too in Tampa Bay's Victor Hedman and St. Louis' Alex Pietrangelo. That's upwards of 10 contenders as of today, but by this time next week, that list should be whittled down to some degree.
(1) Conn Smythe Trophy odds

Crosby 9/2
Elliott 7/1
Tarasenko 7/1
Bishop 17/2
Couture 19/2
Kessel 19/2
Malkin 10/1
Murray 11/1
Pavelski 11/1

— Yahoo Sports NHL (@YahooSportsNHL) May 13, 2016
I'm joined this week by Sebastian Hedley-Noble, another regular contributor to Facing Off who also covers both the Colorado Avalanche and Florida Panthers for THW.
Let's start with our third-round predictions. Who you got coming out of the conference finals? And in how many games? What do you see being the difference in those series?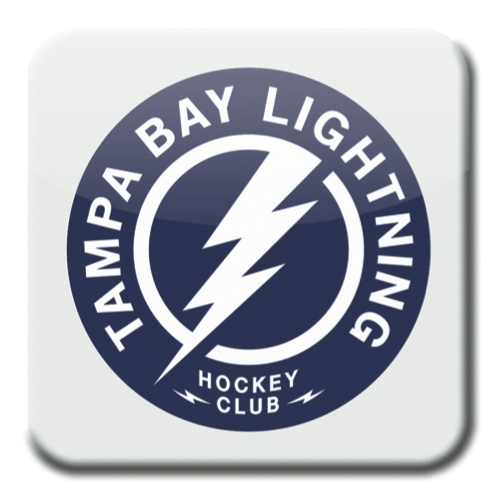 HEDLEY-NOBLE: In the Eastern Conference, I am going with the Tampa Bay Lightning in 6 over the Pittsburgh Penguins. In the West, I am going to say the St. Louis Blues take it in 7 over the San Jose Sharks.
The big difference for me is that the Lightning look much more like a team than the Penguins do, and if they get Steven Stamkos back, watch out. I also believe they have the edge in speed, depth, and coaching, which brings me to my next point on why I think the Blues will beat out the Sharks. They are two incredibly well-rounded teams, but when it comes to coaching a playoff series, you have to give the unanimous decision to Ken Hitchcock.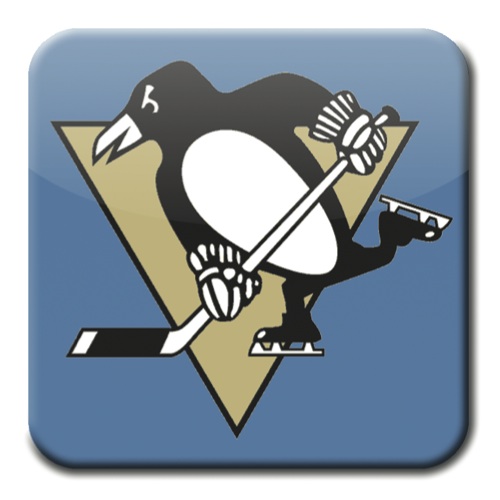 FISHER: I went with Pittsburgh in 5 and St. Louis in 7. I'm only 4-for-12 through two rounds — getting Pittsburgh and St. Louis right in the conference semis, albeit in the wrong number of games on both fronts. So I'm sticking with the Penguins and Blues for better or worse. Truth be told, I have yet to pick Tampa Bay or San Jose in any round, though they keep proving me wrong.
The Penguins would need to win four straight now for my prediction to come to fruition, but if the Lightning are playing without Bishop, captain Steven Stamkos and top-pairing defenceman Anton Stralman, then that's not out of the realm of possibility. Tampa Bay keeps finding ways to win without key players, but I just feel Pittsburgh is on another level after eliminating Washington. Yes, the Lightning took Game 1, winning 3-1 on Friday, but I still don't like their chances — not unless all three of those guys return sooner than later.
The West was more of a coin flip for me, but if it's going the distance, you can't go against Troy Brouwer's team. The Blues forward has played in a record eight Game 7s in a row now and he had a big hand in ousting both Chicago and Dallas. Brouwer's line, with Paul Stastny and rookie Robby Fabbri, has been dynamite for St. Louis and I foresee more success for them against San Jose as this series progresses.
The Western Conference has won four straight Stanley Cups thanks to the Blackhawks and Kings. With neither in the final four — or even in the second round this year — is it the Eastern Conference's turn to come out on top? How do you see it shaking down from here?
HEDLEY-NOBLE: I don't see it as a lock for one conference or another either way right now just because those two great teams from the West were knocked out. You can make a case for all four teams left on why they could/should be Stanley Cup champions.
Yes, the Chicago Blackhawks and Los Angeles Kings are gone, but the Blues (who knocked off Chicago) and Sharks (who coincidently knocked out the Kings) are just as good if not better right now, as proven. I say they would match-up just as well with either the Lightning or Penguins from the Eastern Conference for what will be a great Stanley Cup final for sure.
FISHER: Fair points, but I really see the Penguins as the team to beat right now. They are, in my opinion, best equipped to win the Stanley Cup this year and I don't see anybody stopping them. So, yes, I think the East reigns supreme for a change. Now watch Pittsburgh lose again tonight and fall behind 2-0 as the series shifts to Tampa. That'd be my luck with the way this postseason has been playing out.
However, history seems to be repeating itself for the Penguins thus far. In 2009, Pittsburgh made a midseason coaching change, knocked out Washington in the second round and went on to win the Cup. These Penguins are two-thirds of the way there again after replacing Mike Johnston with Mike Sullivan in December, then getting past the Capitals in just the second career playoff meeting between Crosby and Alex Ovechkin.
I had Washington winning the Cup in my bracket, so now I'm on Pittsburgh's bandwagon the rest of the way. As good as Elliott has been for St. Louis, if my third-round predictions prove accurate, I just feel the Penguins possess too much firepower for the Blues. Once Crosby and Malkin get going again — and they will — Pittsburgh is going to pull away from Tampa Bay and overpower whoever comes out of the West.
Is playoff seeding still a problem? Did the Blues and Stars meet too soon? Should the Penguins and Lightning have met sooner? That would have been the case in the classic 1-versus-8 system, but do you prefer the divisional rivalries and wild-cards?
HEDLEY-NOBLE: To me, yes. There needs to be a sensible change. I have a couple issues with the format of playoff seeding and thus standings in general. I don't think the Blues and Stars met too soon, however I DO think having a Blues-Blackhawks matchup as well as the Sharks-Kings occurred way too early on. Sure division rivalries are nice and all, but it is possible to get a little bored having seen so many divisional games during the regular season.
I say there needs to be a change in the point system and scheduling, while also not rewarding a team with a point for losing in OT. Increasing a regulation win to three points would solve that problem, and you can build on it from there. I have tons of ideas about this as well as relegation battles which I have spoken of in the past, so expect to hear more from me on this subject in the future.
Why the NHL playoff format stinks: Pittsburgh had to beat the No. 9 and No. 1 team to reach ECF, Tampa had to beat 15 and 10.

— Ted Starkey (@TedStarkey) May 11, 2016
https://twitter.com/samkoop/status/730415440518885376
FISHER: Stick-tap to HFBoards.com poster "tony d" for suggesting this topic. Personally, I have no problem with the current "new" system. I quite like it, and those first-round matchups that Sebastian singled out — Blues-Blackhawks and Sharks-Kings — still stand out as some of the best hockey of the playoffs so far. I'm all for building rivalries within the divisions, so you won't get any complaints from me. You'll never appease everyone, but this postseason has been as intense and entertaining as any in recent memory, so sign me up for more of the same next year.
Now, before we move on, it's worth noting that the first-round matchups under the "old" system would have pitted: Washington-Detroit, Florida-Philadelphia, Pittsburgh-Tampa Bay and Rangers-Islanders in the East; Dallas-Minnesota, Anaheim-Nashville, St. Louis-San Jose and Chicago-Los Angeles in the West. So both these conference finals would have been decided in the first round and two of the teams still standing would have been golfing long ago. That Blackhawks-Kings series would have been a real barnburner and Rangers-Islanders could have been a lot of fun too, but they weren't meant to be — and I'm fine with that.
What do the Stars do about their goaltending next season? Did the two starters for $10-million experiment fail in Dallas? Is it time to move on from Kari Lehtonen? Or time to see what Jack Campbell is made of?
HEDLEY-NOBLE: Burn it to the ground. It was an absolute failure. Their offense kept them at the top of their game throughout most of the season, let's not kid ourselves here. If I were a Dallas Stars fan, I'd be the first living thing to raise my hand in favor of trading one of Antti Niemi or Lehtonen. On Campbell, yes give him the back-up position. But there's another question that now arises, is Niemi or Lehtonen capable of handling most of the load as a No. 1? I don't think so. So what then?
Dallas netminding by period:

1st: Kari Lehtonen 3 GA
2nd: Antti Niemi 2 GA
3rd: Empty Net 1 GA

Maybe the Stars should go with the new guy!

— Bruce McCurdy (@BruceMcCurdy) May 12, 2016
Every @DallasStars player we spoke to went out of their way to defend Kari Lehtonen. "We're not even in this Game 7 without him." @NBCDFW

— Pat Doney (@PatDoneyNBC5) May 12, 2016
FISHER: That's a lot of money tied up in mediocrity, but the Stars truly believed they had a 1A-1B tandem throughout the season. When it came to crunch time, however, neither netminder rose to the occasion. Consistency has never been a strongpoint for Lehtonen and his stellar effort in Game 6 against St. Louis was undone by his awful showing in Game 7. That'll haunt him and his Stars teammates all summer. I still think Lehtonen is the better goalie — or more skilled goalie — between the two, but his time in Dallas has probably run its course now. I assume teams like Calgary, Toronto and Carolina could express interest in Lehtonen, but they will be looking to buy low. Dallas might not be asking for much in hopes of avoiding a buyout situation.
I can't really see Lehtonen returning to Dallas next season, but I can't see the Stars getting any further with a Niemi-Campbell tandem either — not even with a healthy Tyler Seguin. If Dallas is able to move Lehtonen, or Niemi for that matter, I could see Lindy Ruff pushing Jim Nill to acquire Ryan Miller from Vancouver. Miller is nearing the end of his career but has a history with Ruff from their Buffalo days, so that's one potential replacement. Jonathan Bernier, through a trade with Toronto, is another possibility but, first things first, the Stars need to find a taker for one of their misfits.
I'm also not convinced that Campbell — the 11th overall pick from 2010 — has an NHL future, so Dallas could look to select its goaltender of the future at next month's draft. Campbell spent as much time in the ECHL as the AHL this past season, which doesn't bode well for his ability to jump into the NHL next season. Good thing the Stars are capable of outscoring teams because that trend will need to continue barring a big shakeup in goal.
THIRD MAN IN
MATT PRYOR (covering the Dallas Stars for THW since August 2015): As I wrote recently, the Stars have multiple options to fill the crease next season — whether through free agency or trade. I believe either Lehtonen or Niemi will be back next season, but not both. My money's on Niemi going, simply because his cap hit ($4.5M for two more years) makes him easier to either buy out or ship out in a retained-salary transaction. A Lehtonen buyout, though not entirely out of the question, carries a hard-to-swallow four-year cap hit of $1.73M, $2.73M, $1.83M and $1.83M. Unless Nill can corner Carolina Hurricanes GM Ron Francis in Las Vegas next month, ply him with free drinks and work his Jedi magic, I think Lehtonen's a Dallas Star for at least one more season.
Aligning the Stars: The Goalies – https://t.co/xqDtHWnKI0 #hockey #THW pic.twitter.com/mR2Jl02btQ

— The Hockey Writers (@TheHockeyWriter) May 17, 2016
Two maddeningly inconsistent goalies are more than enough for any organization, so I suspect Campbell's time with the Stars is at an end. He's shown an ability to dominate at the ECHL level and can even do so in the AHL, if only for a few games at a time. Don't be surprised if Campbell is a throw-in on a draft-day deal.
If Niemi and Campbell are gone, who replaces them? I think a younger NHL-caliber goalie (again, check my article for some names to watch) comes to Dallas to play 30-35 games behind Lehtonen and will be given every opportunity to seize the starting job outright. I also see the Stars acquiring a veteran AHL/NHL stopper like Michael Leighton or Jeff Zatkoff to mentor the kids down in Cedar Park and fill in should disaster strike in Dallas.
Or, maybe more importantly, what do the Stars do about their defence? Dallas has four free agents on the back end (Goligoski, Demers, Russell and Benn), so does Jim Nill bring any of them back or turn this team over to the top prospects (Lindell, Honka, Backman and Hansson)? Should the Stars sign some new blue-liners? Or trade Valeri Nichushkin for a more established top-four guy? What would you do?
HEDLEY-NOBLE: I'd try and hold on to Alex Goligoski and Jason Demers myself, but what would they be asking for? That, I do not know. There's inevitably going to be some rookie blood infused on the Stars' blue-line, that's for certain. What I'd do entirely depends who is left on the free-agent market come July 1, and the contract expectations of those I want to keep in the fold.
Dallas does not have a No. 1 defenseman, which really can help a team out in a multitude of ways, so I'd be looking for one of them obviously to pair with John Klingberg. Easier said than done, however, as top-pairing D-men don't come around very often. As for trading Nichushkin, it all depends on what can come back — and it would ideally have to come from a team in the Eastern Conference.
Heika: How GM Jim Nill might deal with the Dallas Stars' eight free agents https://t.co/GVUcbcwk4N pic.twitter.com/R0bytYzIua

— SportsDay Stars (@dmn_stars) May 13, 2016
FISHER: In Nill's shoes, I'd take this opportunity to remodel the blue-line. Klingberg is a borderline No. 1 at this point and should only get better. Stephen Johns was impressive in the playoffs, while Patrik Nemeth and Jamie Oleksiak appear ready for regular duty too. Those other youngsters are going to be knocking on the door at some point next season — Esa Lindell and Julius Honka have the potential to be stars, pun intended — so I wouldn't overpay to keep the pending free agents or break the bank on signing newcomers to long-term contracts.
I would, however, explore the trade market. Nichushkin and Brett Ritchie should have decent value as budding power forwards and could be key to landing another top-four defenceman such as Colorado's Tyson Barrie, Carolina's Justin Faulk, Winnipeg's Jacob Trouba or Anaheim's Cam Fowler. Any and all of those guys would be good fits in Dallas, so it's just a matter of whether Nill feels defence is a pressing need for the Stars. If he does — and he should, to some extent — then expect Nill to act swiftly and make the necessary moves between now and training camp in the fall.
THIRD MAN IN
PRYOR: This summer, the Dallas defense corps will get dramatically larger and younger. Of the four pending UFA defensemen, I believe only one will return to Dallas this fall.
Goligoski won't be back. My main issue with Goligoski is that he's a No. 3 or 4 defenseman who has spent his entire time in Dallas in a 1-2 role. Because he's been playing top-pair minutes, some team will give him top-pair money. Expect to see either Nemeth or Lindell riding shotgun with John Klingberg come October.
The Stars' less-than-dynamic duo of Russell and Demers was exposed repeatedly by the Blues. Russell will move on, and the loser of the Nemeth-Lindell battle to be Klingberg's bodyguard will take his spot on the third pair. Demers, though a great "character" guy and a favorite in the dressing room, struggled mightily this season. His departure would leave the team with just two starboard-side shots (Klingberg and Johns). Righty prospect Honka is no more than a season away from moving to Dallas, however, so re-signing Demers would be an unnecessary expense.
If he's not moved this summer, perhaps Oleksiak finally gets a regular shift in the NHL, skating in Demers' spot. Alternatively, an inexpensive stop-gap UFA, like Boston's right-shooting Zach Trotman, might be just the ticket.
Jordie Benn, the fourth pending UFA, has considerable value as an experienced (and inexpensive) seventh defenseman. He'll be back, not because he's Jamie's brother, but because he's a good fit in Dallas.
I don't see Nichushkin going anywhere; in fact, I don't see the Stars trading for a top-four defenseman this summer, period. Why not? Because they'll only be able to protect three defensemen in next summer's expected expansion draft.
Based on what we already know about the rules for said draft, Klingberg, Johns and Honka would all have to be protected, leaving Nemeth, Oleksiak and Jordie Benn exposed (Johnny Oduya's contract expires next summer). Lindell may or may not be exempt, depending on whether the NHL only counts years of North American pro experience or factors in European pro leagues too. Trading away valuable assets this summer to add a quality defender would force the Stars to expose another young, talented blue-liner next summer. Nill isn't that short-sighted.
---
Who won this round of Facing Off? Feel free to weigh-in with your opinions in the comments below. We will be checking in periodically to both defend and expand on our initial answers. If you want to see us face-off over a topic, we're open to suggestions as well.
Larry Fisher is a senior writer and head scout for The Hockey Writers, having been an at-large contributor for THW since August 2014. Fisher covers both the NHL and the WHL, specializing in prospects and NHL draft content, including his annual mock drafts that date back to 2012. Fisher has also been a beat writer for the WHL's Kelowna Rockets since 2008, formerly working as a sports reporter/editor for The Daily Courier in Kelowna, British Columbia, Canada from 2008-2019. Follow him on Twitter: @LarryFisher_KDC.