Facing Off is a weekly column debating five of hockey's hottest topics each and every Monday. From current events like trades and hat tricks, to bigger-picture stuff like scandals and expansion — you name it, we're debating it. Albeit, not always with a serious tone. We're keeping this column light, so keep that in mind when reading, and feel free to join in on the fun by leaving a comment. Facing Off also has its own Twitter handle now (@FacingOff_THW), so follow us there and get in on the debate.

Did Sidney Crosby deserve the Conn Smythe Trophy? Yes, yes he did. That debate ends right there. Well, maybe we can revisit it next week.
Nevertheless, congratulations are in order for Crosby and the Pittsburgh Penguins on winning the Stanley Cup, and also for Oliver Bjorkstrand and the Lake Erie Monsters for capturing the AHL's Calder Cup over the weekend as well. With two Cups handed out on consecutive nights, that brought an end to the hockey season — at least on the ice — but there is no offseason for Facing Off, with our focus now shifting to the annual entry draft and free agency, among other hot topics like expansion and arbitration.
However, the right thing to do would be to start this week's Facing Off with a tribute to Gordie Howe.
Born in the mid-80s, I don't have many of my own memories to share and I've never had the privilege of meeting Mr. Hockey, so I can't say anything that hasn't already been said.
In saying that, when I was first developing a passion for hockey — both playing and watching — my late grandfather always spoke more of Howe than Bobby Orr or even Maurice Richard. Hailing from small-town Saskatchewan, Howe was a hero above all others in my home province and grandpa really respected Howe's toughness, character and leadership, more so than his goal-scoring, and we saw similar traits in our family patriarch.
We were raised with that "don't take no dirt", eye-for-an-eye mentality, knowing full well what goes around comes around but also to treat others how you wanted to be treated. So the Howe story that never gets old for me is the time he rearranged the face of Rangers enforcer Lou Fontinato, a smug Ontario thug, in 1959. That one-sided fight occurred just a month before my dad was born, but grandpa could still tell it like it happened yesterday and the moral of the story — or the punchline, if you will — has stuck with me.
Grandpa died when I was 14 and the family hasn't been the same since. He had a commanding presence — he was the "glue" that kept us close-knit, and in line — that he seemed to glean from the likes of Howe. They were cut from the same cloth, but aside from the occasional Hockey Night In Canada game, I'm not sure how much of Howe's career my grandpa actually got to watch or enjoy either. The media coverage obviously wasn't what it is today and grandpa was far too busy farming, tilling up the lands like Howe might have been doing had he not made it to the big league. Yet they were bonded by the amount of dirt on their hands.
Howe maintained his humble prairie roots through his prime and right until the end — never losing sight of where he came from — so may Mr. Hockey rest in peace.
There was no draft combine, or even a draft in Howe's days. The only draft that players from his era had to worry about was the call to go to war.
Workouts were done in the fields back then or around the yard — "going to the gym" wasn't really a thing — but you have to think Howe would have fared just fine in this day and age of fitness testing. He was chiseled ahead of his time — listed at six-feet tall, 205 pounds — and probably could have eclipsed the current records for pull-ups if not bench press.
— Bob McKenzie (@TSNBobMcKenzie) June 10, 2016
Talk about a perfect segue to welcoming Andrew Forbes, one of our Facing Off regulars who covers the Toronto Maple Leafs and attended the recent combine in Buffalo on behalf of THW. Andrew was joined there by Mark Scheig, our Columbus Blue Jackets beat writer and one of THW's most respected reporters. Together, they did a bang-up job of keeping pace with mainstream media and providing that little extra for our readers — like Mark's list of heights and weights for the top prospects.
With the NHL Entry Draft now less than two weeks away — June 24-25, also in Buffalo — this edition of Facing Off should serve as a good primer.
Who could be the biggest risers and/or fallers based on their combine performance? Who impressed you the most there? Any disappointments?
FORBES: One guy that both Mark and I discussed quite a bit following the combine is Luke Kunin. He finished atop numerous fitness testing lists and really held his own in front of the scouting and management staffs of the NHL teams.
Hart of the Combine https://t.co/UqShI8JRqf #THW

— The Hockey Writers (@TheHockeyWriter) June 4, 2016
Another guy that I, personally, was impressed with and kept an eye on going into the combine was goaltender Carter Hart. He's the second-ranked North American goalie, but found himself atop the list for most of the season. While netminders tend to fall in the draft, Hart could find himself a second-round pick and certainly didn't hurt himself in the fitness testing.
The Knights' Disappearing Act https://t.co/2N9xlKqViB #THW

— The Hockey Writers (@TheHockeyWriter) June 4, 2016
For me, the biggest disappointment was not seeing Tyler Parsons and Max Jones take part in the testing. As potential bubble players at their draft positions, I thought that even with the long season, these were two players that would have interest in moving up the rankings by showing what they've got. I guess not.
SCHEIG: I recently wrote a piece on who I thought were the biggest standouts at the combine. Nobody impressed me more than Kunin. He was already the 11th-ranked skater on the North American list. I had him as a potential top-20 pick. I now have him closer to the top 10. This player is athletic. He showed very well on different fitness tests. Not that the vertical jump projects future NHL success, but he was the highest jumper by more than two inches. It was a very impressive display of fitness from the Wisconsin star.
Jakob Chychrun showed me he is the best defenseman available in this draft. Not only did he test well, he showed some nice leadership qualities in his interviews with the media. Remember long ago when he was talked about as a potential No. 1 pick, along with Auston Matthews? Yeah, he's that good.
Hart was very impressive too. He, in my mind, is the best goalie available in the draft.
A little deeper in the draft, Jonathan Ang tested very well. Of all the prospects who finished in the top of the tests, Ang surprised me the most. He's a phenomenal athlete and is getting better. He was outside my top 100 coming in. He's inside my top 80 now.
New: 4 #NHLCombine Standouts. These prospects caught my eye enough to rethink opinions. https://t.co/NNUCnvkLAY #THW

— Mark Scheig (@markscheig) June 5, 2016
In terms of disappointments, it wasn't with any individual player. It was the fact that many prospects said the same thing over and over again. Their answers were very cliché and coach speak. It felt like we talked to a bunch of robots. I was hoping to get more insight into some of the questions asked. This seems to indicate that teams were more into trying to get to know the player more. But, if there was one player who was insightful and funny, Windsor's Logan Brown was that and more. The team that drafts him is going to love what he brings.
Third Man In
FISHER: I get to be the third man in here because I wasn't on the ground there in Buffalo and can't offer the same kind of insight. When Mark emptied his notebook from the combine, it was full of intriguing tidbits, and Andrew was pumping out plenty of good stuff too (touching on the topics of injuries impacting rankings and this year's top defencemen). What I do know about the combine is that it's part of the process but not the be all and end all. Teams take it all in but don't read too much into the testing results.
2016 #NHLCombine in Buffalo wrapped today with fitness testing. Top 25 results of each test: https://t.co/Uwduvr5sB1 pic.twitter.com/CJ9qjCvzRn

— NHL Public Relations (@PR_NHL) June 4, 2016
Remember, just a couple years ago, Sam Bennett couldn't do a single pull-up and that hasn't held him back from making the NHL and looking like a bright young star for the Calgary Flames. Bennett still went fourth overall in 2014 and spent that summer perfecting the pull-up, pulling off a half-dozen upon arriving for his first NHL training camp.
Point being, some teams actually pay more attention to the perceived "weaker" prospects at the combine. Certain GMs might put a star next to those names, thinking they could have the most room to grow and develop — thus have the most upside long-term, providing they are committed to that growth. On the flip side, the kids who dominate the combine testing may already be physically mature and closer to their potential ceiling. They might be lighting up their junior leagues as the result of being men among boys, which could scare teams off in knowing that strength advantage won't exist in the big league.
That's not to take anything away from Kunin, Hart and the other standouts. I'm sure they helped boost their draft stock to some degree. I heard nothing but good things about Kunin especially. It sounds like he was a pleasant surprise from a testing perspective, so if the teams were as blown away as the media, then that bodes well for Kunin on draft day.
In saying that, to my knowledge, teams rarely, if ever, make drastic adjustments to their draft rankings coming out of the combine. If there was an on-ice testing portion, along the lines of the football drills at the NFL combine, then that could change a lot.
Dan Marr says the consensus is that there is no need for on-ice component at draft combine. pic.twitter.com/r2Vvzb2gzh

— Craig Custance (@CraigCustance) June 3, 2016
As it is, nowadays, every team has watched every prospect play at least 10 times over the course of the hockey season and already has a good read on all the draft-eligibles. Their opinions have been formed for the most part and the interview portion of the combine, more so than the fitness testing, helps to reaffirm or perhaps refute those opinions.
Whatever transpires at the combine pales in comparison to what these prospects have already accomplished on the ice — what they are capable of when the puck drops. So I had no real issue with the London players, even the healthy ones, peacing out and skipping the fitness testing. I get what Andrew is saying, specifically for Parsons and Jones, but they honestly didn't have anything to prove there. They did their heavy lifting on the ice — showing more than enough in their two-month-long playoff run en route to winning the Memorial Cup — and nothing they could have done in a worn-down state at the combine would have topped those efforts, which certainly bumped all those Knights up the draft lists of individual teams.
Matthew Tkachuk scored two goals in the Memorial Cup championship game, including the overtime winner for the OHL's London Knights. So now where does Tkachuk go in the NHL draft? Fourth to Edmonton? Fifth to Vancouver? Sixth to Calgary? How about third to Columbus? Seventh or later?
FORBES: I don't think Tkachuk worked himself up into the third spot. In fact, I truly believe that the top three remain Matthews, Patrik Laine and Jesse Puljujarvi. But Columbus is Mark's territory more than mine.
If I'm Edmonton, Tkachuk is tempting. He's a power forward just like his dad with significant potential and a high ceiling. But the Oilers need a blue-liner and need a solid one bad. So, I like Tkachuk at four (if the Oilers trade him) or at five to Vancouver. I can't see the Canucks letting this particular London Knight slide further than the fifth spot in the draft.
Tkachuk scored twice in #MCMemorialCup final, including OT winner for @GoLondonKnights. Where's he go in #NHLDraft?

— Facing Off (@FacingOff_THW) May 30, 2016
FISHER: I wouldn't rule out Tkachuk going third. Columbus apparently isn't sold on Puljujarvi being this year's third-best prospect and might entertain offers to move down a few spots. If the team moving up also happens to be lukewarm on Puljujarvi, then Tkachuk is the next-best bet. Unless that team is targeting a centre like Pierre-Luc Dubois or even Logan Brown.
It's starting to sound like, if we were to poll all 30 general managers, on the draft's third-best prospect, Tkachuk might get more than a third of the vote — meaning 10 or more might prefer him. But I'm finding it hard to fathom that Jarmo Kekalainen, the only European GM, would pass on a fellow Finn in Puljujarvi. If Columbus keeps the pick, I'd be shocked if it wasn't Puljujarvi.
If that's the case, I believe the Oilers will step up and take Tkachuk at No. 4. Edmonton was also entertaining the idea of trading down or moving the pick for a win-now defenceman, but Tkachuk might have changed Peter Chiarelli's mind. Yes, I know Edmonton needs to bolster its blue-line both short- and long-term, but all the top-end defenders in this draft are left-handed and that need is more so for righties.
At this stage it would really surprise me if the Oilers trade down from #4 in the draft. Team is going to get a "core" player in that spot

— Bob Stauffer (@Bob_Stauffer) June 8, 2016
All things considered, I'm predicting Edmonton, though it'll be getting crowded on left wing if the Oilers do draft Tkachuk and end up signing Milan Lucic in free agency. Taylor Hall is already a top-line left-winger and that is the natural position for Benoit Pouliot, Patrick Maroon, Lauri Korpikoski, Matt Hendricks and college free-agent Drake Caggiula as well. It wouldn't kill Tkachuk to spend a second season in the OHL, but if he forces his way onto Edmonton's roster — or whenever he's ready — the Oilers would have to move others out or over to the right side to make room. Still, my gut says Edmonton at No. 4 unless Columbus or some other team takes Tkachuk at No. 3.
Thinking of future first lines, who would you rather: W. Nylander-Matthews-Marner or Ehlers/Connor-Scheifele-Laine? That's assuming Toronto still takes Matthews first overall despite Laine's MVP performance at the world championship. Are you still assuming that?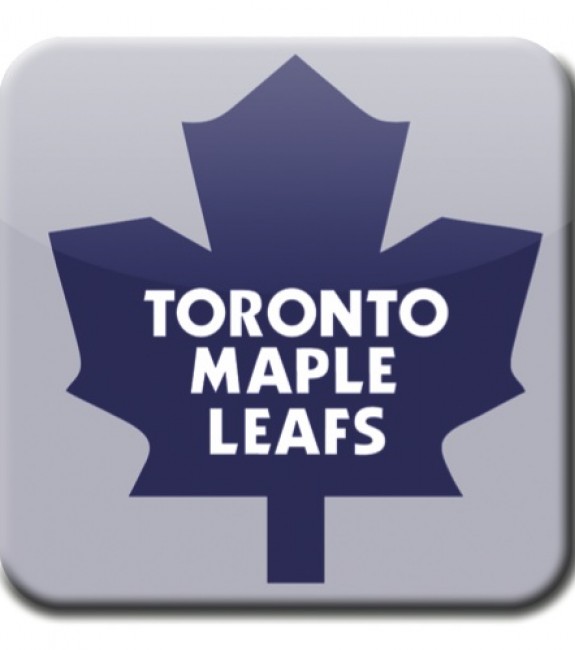 FORBES: I think we have to assume that the Leafs will take Matthews first overall. Regardless of how well Laine played and how good he is (and he is that good), the Leafs need a centre and a No. 1 at that. Matthews gives them that option and the potential to move Mitch Marner to the wing, giving Toronto a first line in the future that looks like Nylander-Matthews-Marner.
While I think Nik Ehlers and Laine will be absolutely unstoppable — we may be looking at two of the best trios in all of hockey in a few years — I'd be crazy to pass up on the Leafs' potential for a lethal line of those three. For me, I'm going with the Toronto option. That's assuming they take Matthews and all the dominos fall into place . . . we all know that dominos don't always fall properly.
FISHER: Laine believes he'll be the next Alexander Ovechkin, and get to that level within five years. He's extremely confident in his skill-set and is coming off an incredible draft year. Laine has the potential to be the more dynamic, more electrifying player between the two, but Matthews is more of a complete package. Laine compared Matthews to Jonathan Toews in the same breath as comparing himself to Ovechkin, but that is probably fair. Matthews will essentially be the second-coming of Mats Sundin in Toronto, and that's not a bad thing in terms of filling a positional need.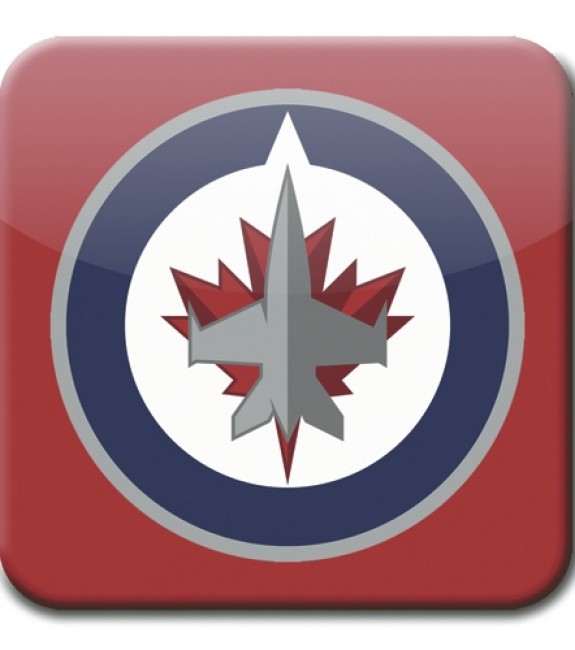 As for which line could be more dangerous down the road? In terms of putting up points for your fantasy team, I might lean towards the Winnipeg trio. Mark Scheifele came on strong in the second half of this season and followed that up by being one of Canada's most impressive forwards at the world championship, so he's looking like the real deal. Ehlers was starting to figure it out toward the end of his rookie season too, and Kyle Connor is looking like the steal of last year's draft after dominating the NCAA ranks as a freshman before signing his entry-level contract to turn pro next season.
The offensive firepower is off the charts between those four up-and-coming Jets, but just the thought of Matthews centering William Nylander and Marner is a wet dream waiting to happen for Toronto media. Most would side with Andrew here if that's how the draft plays out, but I'm a big fan of Laine's ability to be a gamebreaker for Winnipeg. I'd rather watch that Jets' line work their magic.
Any chance Jakob Chychrun and/or Alex Nylander fall out of the top 10?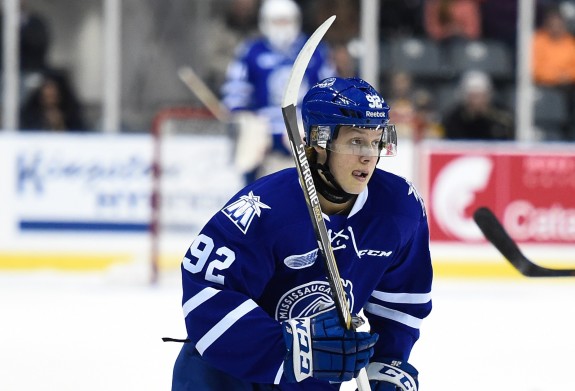 FORBES: Nylander had a relatively impressive combine when it came to his upper-body strength. For me, I think that solidified his place in the top 10. I'd like to think Chychrun also remains in the top 10, but that depends completely on whether the Oilers keep their pick and if they pick Olli Juolevi over Chychrun. His ranking dipped late in the season and there were some questions about his overall stability heading into the offseason, but I think Chychrun will remain a top-10 pick come June 24.
FISHER: There's a good chance, in my opinion. I could see both these guys in double-digits, perhaps even in the teens. For a draft year that was considered relatively weak at this time last year, it now has a large group of top-end talents. That second tier, starting anywhere from three to six depending who you ask, stretches to at least 12 and arguably into the mid-teens. Chychrun and Nylander are both in that grouping and it's pretty wide open as to where or when they will be selected.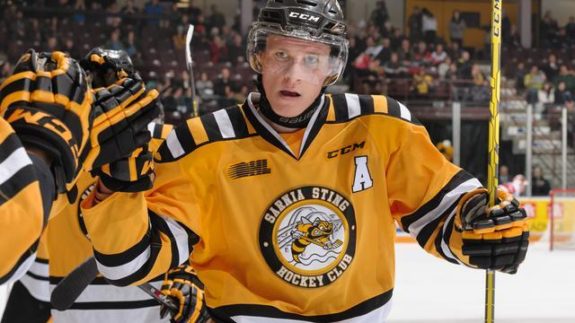 In Chychrun's case, it depends how many defencemen go in the top 10. If three or more go, then he'll almost certainly be one of them. But if only one or two go — or maybe even none — then he'd likely be on the outside looking in. I really do think Edmonton is going to keep its pick and draw the ire of the hockey world by taking yet another forward. It's possible that the first defencemen doesn't go until Arizona at No. 7 or Buffalo at No. 8. Montreal at No. 9, if the Habs don't trade up to take Dubois, and Colorado at No. 10 could also be in the market for a blue-liner. Juolevi, Chychrun and Mikhail Sergachev are the top-three candidates to go in the top 10, but don't count out Jake Bean who some teams like more than others.
In Nylander's case, it also depends how many defencemen go in the top 10 — and obviously how many forwards go before him as well. If there is a surprising run of four or more blue-liners, then Nylander could fall quite far. It's probably safe to say that Tkachuk and Dubois have separated themselves from Nylander and other forwards such as Brown, Tyson Jost, Clayton Keller and Michael McLeod. Those four are all centres whereas Nylander is a winger. Teams sometimes have a preference towards picking centres, so that could also cause Nylander to drop out of the top 10.
For argument's sake, I really wouldn't be shocked if Chychrun went 11th and Nylander 13th. But I also wouldn't be surprised if Andrew's right and both names are called within the top 10, especially given their bloodlines with both of their fathers playing in the NHL.
5 Potential Draft Surprises Nobody is Predicting – https://t.co/NlBJ0EBusl #hockey #THW pic.twitter.com/yaQpEjGhih

— The Hockey Writers (@TheHockeyWriter) June 10, 2016
Any chance a goaltender goes in the first round? In the top 20?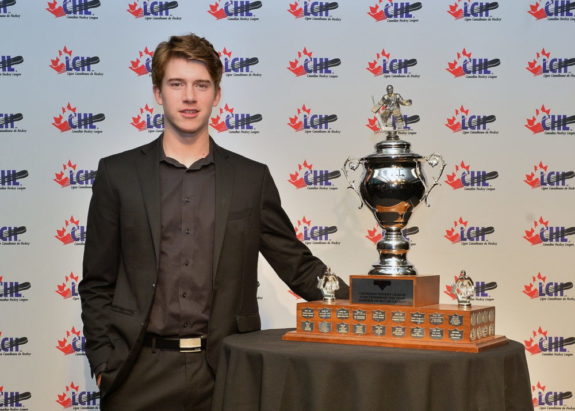 FORBES: I'd like to sit here and say yes. As I mentioned, I'm a huge fan of Hart. I like what Evan Fitzpatrick is made of. And I'm a Parsons fan after what he did this season. But Parsons maybe earned himself a second- or third-round selection. Fitzpatrick just jumped into the top spot among North American goalies late this season, and Hart is possibly more underrated than some expected earlier in the year.
That being said, goalies have had a history of dropping in the draft and with no clear-cut Patrick Roy or Martin Brodeur type of goalie, I don't see them going in the first round or within the top 20. But who knows, could the Leafs take Hart at 31?
FISHER: I think there's a decent chance here too, and I have a feeling Hart will be gone by then, Andrew — maybe long gone. I mean, Carey Price wasn't expected to go fifth overall in 2005, or even in the top 10 of that draft. Granted, Price is the exception in that sense, but by my count he's one of 10 starting goalies in the league to have been drafted in the first round. The others, based on draft position, are Marc-Andre Fleury (1st in 2003), Kari Lehtonen (2nd in 2002), Roberto Luongo (4th in 1997), Jonathan Bernier (11th in 2006), Devan Dubnyk (14th in 2004), Tuukka Rask (21st in 2005), Semyon Varlamov (23rd in 2006), Cam Ward (25th in 2002) and Cory Schneider (26th in 2004).
That's one in every three or 33 per cent, which seems to increase the odds of Hart or any of the top-five goalies in 2016 — also including Sweden's Filip Gustavsson and Russia's Mikhail Berdin — going in the top 30 to join that list. However, none of those 10 were drafted within the last decade and none of this year's Vezina finalists were first-rounders — Braden Holtby (4th round in 2008), Ben Bishop (3rd round in 2005) and Jonathan Quick (3rd round in 2005).
It used to be a lot more common, but goalies have been falling rather than rising in recent years because they are harder to judge and therefore higher risks of becoming busts. Scouts will tell you that there is no such thing as a safe goalie pick in the first round. There have been fewer and fewer with every passing year it seems, to the point where any in the top 30 is almost surprising now.
There also has been a trend towards bigger is better — or taller is better — and this year's crop of goalies are mostly average in height. Hart is quite similar to Ward back in his junior days if you're looking for the best comparable from that list. With the equipment potentially getting smaller or "streamlined" in the coming seasons, that will make actual size all the more important and could be detrimental to this year's draft class.
However, when you factor in that five teams have two picks each in the first round — Arizona (7, 20), Carolina (13, 21), Winnipeg (2, 22), Boston (14, 29) and Toronto (1, 30) — it's not unreasonable to think at least a few of them will consider a goaltender with their second selection. It's also possible that Minnesota, Detroit and Nashville — picking at Nos. 15, 16 and 17, respectively — could beat them to it, while Dallas (25) would have to give it some thought as well. That's nine teams, almost a third again, though Winnipeg and Boston can probably be scratched off that list of suitors. Still, there is certainly potential for one or more goalies to go in the first round, with Hart and Gustavsson the likeliest candidates in my opinion. I wouldn't be floored if one of them went in the teens either.
---
Who won this round of Facing Off? Feel free to weigh-in with your opinions in the comments below. We will be checking in periodically to both defend and expand on our initial answers. If you want to see us face-off over a topic, we're open to suggestions as well.
Larry Fisher is a senior writer and head scout for The Hockey Writers, having been an at-large contributor for THW since August 2014. Fisher covers both the NHL and the WHL, specializing in prospects and NHL draft content, including his annual mock drafts that date back to 2012. Fisher has also been a beat writer for the WHL's Kelowna Rockets since 2008, formerly working as a sports reporter/editor for The Daily Courier in Kelowna, British Columbia, Canada from 2008-2019. Follow him on Twitter: @LarryFisher_KDC.