Facing Off is a weekly column debating five of hockey's hottest topics each and every Monday. From current events like trades and hat tricks, to bigger-picture stuff like scandals and expansion — you name it, we're debating it. Albeit, not always with a serious tone. We're keeping this column light, so keep that in mind when reading, and feel free to join in on the fun by leaving a comment.

Don't look now, but Justin Schultz is looking like an NHL player again.
The former prized college free agent turned tire fire in Edmonton seems to be getting his mojo back since joining the Pittsburgh Penguins at the trade deadline.
Justin Schultz:
45 games with Edmonton – 10 points
15 games (including tonight) with Pittsburgh – 7 points.

— Seth Rorabaugh (@SethRorabaugh) April 3, 2016
Turns out Justin Schultz can be effective playing 13 minutes/game on a good team. Has 1 G & 6 A in 15 games. He's also +10. #NHL #Oilers

— Kyle Galliver (@KyleGalliver) April 3, 2016
Is Schultz worth qualifying at $4 million for next season? His playoff performance will determine that, but the 25-year-old is rewarding the Penguins for taking a chance on him with solid play at both ends of the ice and he's been among the reasons for Pittsburgh's resurgence. At the same time, Schultz is putting another blemish on the Oilers' ability to develop talent even with Todd McLellan's overhauled coaching coach.
It's still early, but with every game he plays it looks more and more like the problem was with Edmonton and not Justin Schultz.

— Adam Gretz (@AGretz) April 2, 2016
Will Nail Yakupov be next to come back to burn the Oilers? It's only a matter of time until he's moved along, and the skill-set is still there to be a successful triggerman.
More on Yakupov in a bit, but there's a buzz about the latest NCAA standout to take Schultz's less-travelled, highly-scrutinized route to the NHL. That being Jimmy Vesey, who has spurned the Nashville Predators with plans to be a big fish in the free-agent waters this summer.
That loophole is being exploited more and more in recent years, and the league should really look at ridding it sooner than later — like tomorrow, rather than waiting for the next round of collective bargaining talks.
Nevertheless, Vesey will get his day in the sun much to the chagrin of David Poile.
With that, I'd like to welcome back Andrew Forbes, a regular contributor to the Facing Off team who serves as THW's beat writer for the Toronto Maple Leafs as well as our fantasy editor.
http://gty.im/507985554
So, Vesey to Toronto, that's a done deal right? Or do you think Nashville, Boston or another surprising team could land this coveted free agent on Aug. 15? If he becomes a Leaf, do you think the Preds could have a case for tampering?
FORBES: Tampering? Really? Not a chance — regardless of where he signs. I don't personally think that Toronto is a done deal. In fact, I think Boston might have the upper hand when it comes to signing the 22-year-old. Look, Vesey's dad and brother are both in the Leafs' system — yes. But from what's been reported, his heart is in Boston and sometimes that is most important to these players. When it comes to the tampering, obviously Nashville will be ticked if it can't find a way to woo Vesey back to the Preds' organization. But you have to be able to prove that there was some kind of tampering. And I think the media is more to blame for the reports that have surfaced than any team looking to sign the NCAA standout. Done deal? No, definitely not. Tampering? Not even a question.
So Jimmy Vesey signs with 29 other teams it will be fair because his dad doesn't work for them?. Leafs sign him. .Tampering? #BitofaStretch

— Steve (@SteveD29) March 29, 2016
The fact that Jimmy Vesey's Dad works for Leafs & they drafted his brother isn't officially tampering, but this stinks of it.

— MurphysLaw74 (@MurphysLaw74) March 29, 2016
FISHER: Nice cover-up, Andrew. The Boston mob could use a man like you. In reality, this has been one of the league's worst-kept secrets since last summer when the Leafs nonchalantly hired Vesey's old man. Of course, the wise hockey men like TSN's Bob McKenzie caught on to that immediately and speculation has ran rampant ever since that it was a matter of when, not if Vesey followed his father to Toronto. If Vegas put odds on where Vesey will sign, Toronto still has to be the overwhelming favourite and that's where I'd be putting my money.
I agree that tampering will be tougher to prove because what's said at the Vesey family dinner table stays at the Vesey family dinner table. But rest assured, those conversations took place about Jimmy joining the Leafs' fold. I would bet on it and so would David Poile in hindsight. I honestly never believed the Predators had a hope of signing this kid. I feel for them, the same way I felt for the Blue Jackets with Mike Reilly and the Blackhawks with Kevin Hayes and the list goes on and on. Well, nobody feels sorry for the Blackhawks and their embarrassment of riches, but you get the drift. The real problem here is that loophole in the CBA. So let's blame Gary Bettman not the Vesey family — that's always more fun!
Vesey is holding out, but there's been no shortage of prospect signings — college free agents, draft picks and even a couple Euros — over the last week. Which of those prospects are you most excited about? Any potential steals or studs that fantasy junkies should take note of for next season and the future?
FORBES: Obviously, one signing that stands out is Columbus' Zach Werenski. The 18-year-old signed his three-year entry-level contract with the Blue Jackets after another great season in the NCAA with the Michigan Wolverines. Fantasy-wise, grab this guy while you can. I've already locked him up in my keeper league and plan on having him until he becomes to expensive. This kid is the real deal. Another defensive prospect worth taking a look at is Niklas Hansson — drafted and now signed by the Dallas Stars. At 21, Hansson has the size and the skill that teams look for in puck-moving defencemen. While I wouldn't recommend him on the same level as Werenski when it comes to fantasy value, he's worth taking a second look at for the next few seasons.
UPDATE: @BlueJacketsNHL announce signing of D Zach Werenski to a three-year, entry-level contract #TSNHockey pic.twitter.com/lfvrNsEXeO

— SportsCentre (@SportsCentre) March 29, 2016
The Pens have signed college free agent D-man Ethan Prow to a two-year, entry-level deal. https://t.co/lOIwwvHnEo pic.twitter.com/jL4mBShEtE

— Pittsburgh Penguins (@penguins) March 29, 2016
FISHER: Andrew really is one of the wise guys this week. In this case, those were two of the names on the tip of my tongue. I'll throw a few more out there in Linus Hultstrom, lured out of Sweden by the Florida Panthers, Ethan Prow, inked out of college by the Pittsburgh Penguins, and much-maligned first-round pick Mark Jankowski, who chose the Calgary Flames over the free-agent market.
Jankowski is the only forward among the handful of players we're talking about here, which indicates it is a strong crop of defencemen and particularly ones with offensive upside. Prow, for example, was the highest-scoring blue-liner in the NCAA ranks this season, outproducing Werenski and becoming a finalist for the Hobey Baker Award after posting 38 points in 37 games. That's impressive for a defender that the average hockey fan has probably never heard of. Prow could be a sleeper pick for your rookie draft. Hultstrom is another potential steal, having put up 12 goals and 31 points in 52 regular-season games, plus 12 more points in eight playoff contests in Sweden's top pro league. Hansson fits that bill too, with his stat-line only slightly inferior to Hultstrom at seven goals and 22 points in 44 Swedish league games. Hultstrom turned 23 in December and is more of a late-bloomer who was never drafted, but that Artemi Panarin guy turned out pretty good after crossing the pond at the same age.
Don't get me wrong, Werenski is still the cream of this crop — point totals notwithstanding. He had 11 goals and 36 points in 36 games, for the record, so he was right there with Prow. Werenski is going to be a two-way force and Columbus is going to be boasting a stellar blue-line soon enough with Seth Jones and Ryan Murray already in the fold, plus the likes of David Savard and Jack Johnson. Yeah, that's a decent top-five to work with, and fellow prospects Gabriel Carlsson and Dillon Heatherington aren't too far off debuting either, albeit in more defensive moulds. Still, lucky Torts!
Mark Jankowski on signing with the #Flames, his college career with @FriarsHockey, and heading to the @AHLHeat!https://t.co/l23EwZro1x

— Calgary Flames (@NHLFlames) March 30, 2016
What I've learned tonight is fans are all over the map when it comes to Mark Jankowski. From bust to a total stud and all points inbetween.

— Darren Haynes (@DarrenWHaynes) March 26, 2016
As for Jankowski, he's like the Big Lebowski! Jankowski was a surprising — shocking, really — first-round selection by the Flames back in 2012 and was trending toward bust territory for a while there. I still don't see much offensive potential in him, but he's a centre with size at 6-foot-4 and over 200 pounds, so I assume he'll get his opportunities in the big league. That said, I wouldn't be in any hurry to pick him in your fantasy league. Take a wait-and-see approach with Jankowski. Or take a look-see at the talent the Flames passed up in taking a reach on him — the very next pick was Pittsburgh defenceman Olli Maatta, while Los Angeles took a better forward in Tanner Pearson nine spots later to end the first round.
Let's pick on the other Alberta team . . . we now know Yakupov, the first overall pick from that 2012 draft, requested a trade out of Edmonton and that roughly a third of the league's teams expressed some form of interest in acquiring the enigmatic Russian. Assuming he's dealt at the draft, where would some good landing spots be? What should the Oilers expect in return? Do you think Yakupov could breakout and still be a star with a change of scenery or is he going to go down as a bust?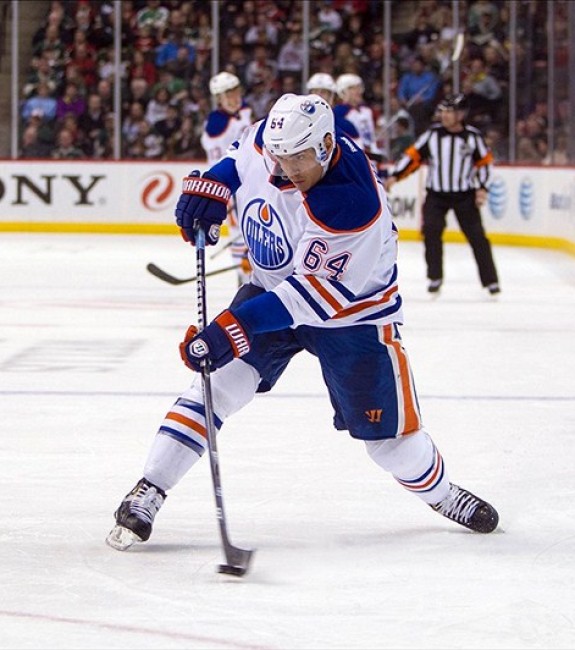 FORBES: I think it's still far too early to consider Yakupov a bust. I truly don't think that the Oilers have used him in the right way and just as he was starting to have a solid season this year, he went down with a freak injury. Trading Yakupov will be hard for the Oilers considering they will definitely be looking for more of a return than they will get. When a player requests a trade, their overall value often goes down. When you're a former first overall pick not living up to expectations, that return is already less than your team wants. Put all of that together and Edmonton isn't going to get close to what it wants. I'm thinking a prospect and a third- or fourth-round pick — certainly not what you want for a former junior standout. That being said, I could see Detroit or Boston going after Yakupov, especially if Pavel Datsyuk leaves Detroit for Russia at the end of this season.
Trade possibilities for Yakupov https://t.co/cocLZ6Meu4

— Jason Gregor (@JasonGregor) March 30, 2016
FISHER: Andrew is right that the Oilers won't get first-overall value for Yakupov. Regardless of his trade request, it was evident that his time in Edmonton was coming to an end and that Peter Chiarelli had been shopping him even beforehand. There was some talk that the Oilers were willing to accept a Brett Connolly return for Yakupov — that being two second-round picks — but that there were no takers.
I find that a bit hard to believe because, like Andrew, I haven't totally written off Yakupov. He has a high-calibre NHL shot and I have a feeling that some other team is going to figure out a better way to deploy that weapon. He's been wasting away on a checking line for most of this season in Edmonton and that's not conducive to his skill-set. Unlike other first overall picks from the last decade who, by and large, have the ability to carry a line and make those around them better, Yakupov needs a playmaking centre to put the puck on his stick in scoring positions. I honestly believe he'd bag 30 goals with Nicklas Backstrom setting him up — or Connor McDavid, but that ship has sailed.
Washington likes their Russians, but I don't really see a trade fit there. Detroit is an intriguing option because the Red Wings could certainly pull off a forward swap if they wanted to give Yakupov a spin. Todd Nelson coaches the farm team there and would have the book on Yakupov from his time in Edmonton's organization, and Datsyuk would be another ideal centre if he decided to stick around. Would the Oilers accept two of the following assets — Teemu Pulkkinen, Tomas Jurco, Tyler Bertuzzi, Brendan Smith, Xavier Ouellet, Ryan Sproul and/or second-round pick? Mix and match, that would seem fair enough — or perhaps a slight overpayment at the going rate.
I don't see Chiarelli doing any deals with Boston any time soon — not after that Dougie Hamilton debacle — but it would make sense to send Yakupov to the Eastern Conference. To Ottawa for Curtis Lazar? To Florida for Nick Bjugstad? To the Rangers for Chris Kreider or Kevin Hayes? To the Islanders for Brock Nelson or Travis Hamonic? To Montreal for Michael McCarron and/or Zachary Fucale? To Columbus for Scott Hartnell or Brandon Dubinsky? To Philadelphia for Brayden Schenn? Edmonton would need to add to make most those trades a reality, but those are some of the names that could be of interest to the Oilers. If none of them are made available, then a pick-and-prospect package like Andrew alluded to is probably what we'll see.
Whatever the case, Yakupov is as good as gone. The writing is on the wall and this week's home-and-home with Vancouver will be his final games in an Oilers' jersey, but he could totally come back to haunt Edmonton as the one who got away. The next one, that is.
Speaking of the NHL draft, it sure seems like there's a consensus top three in Auston Matthews, Patrik Laine and Jesse Puljujarvi. Are you convinced they go in that order? Assuming they do, who would you take fourth overall, or with the next three picks — fourth, fifth and sixth?
FORBES: I'm convinced they go in that order, but not because they should. I think Matthews, Laine and Puljujarvi are more interchangeable than people give them credit for. If the Leafs do manage to get the first overall pick, I think they have to strongly consider Laine. The unfortunate part of the NHL draft is that teams are often pressured by media into who goes first. When the Oilers took Yakupov, did they need another young, offensively skilled forward? Probably not. They should've looked more at a defenceman or some solid goaltending. Maybe they should've moved down and grabbed a couple picks. Same can be said about this draft. Matthews will go first. But the Leafs need size and skill — not just skill. Laine has size, skill and hockey IQ. On top of that, he's got a mean streak in him. While I sit here and say that, I still think it goes Matthews, Laine, then Puljujarvi. After that, it's open season. Matthew Tkachuk, Pierre-Luc Dubois, Olli Juolevi, it's a deep draft with FAR too many options.
https://twitter.com/TodaysSlapshot/status/708044275611738112
Draft stuff: the Finns still ticking in the playoffs…
Jesse Puljujarvi (Karpat) 4GP 2-1-3
Patrik Laine (Tappara) 7GP 3-2-5

— Kris Baker (@SabresProspects) April 3, 2016
FISHER: I'm not convinced the Leafs will be picking first overall. That said, Andrew and I think a lot alike when it comes to prospects and draft stuff — smart minds think alike, right? I pretty much agree with everything he said here. Laine is making a late case to go first overall. He's definitely made the biggest strides over the last year, from a potential top-five pick to a sure-fire top-three selection. Shades of Mario (Lemieux) is something we're starting to hear a lot of with Laine, which is higher praise than I've ever heard in reference to Matthews. I don't think Laine is going to get to that level, but I definitely think he could dominate in the ways Mats Sundin did in his prime. Worst-case scenario, Laine should develop into a Jeff Carter type. He's got some Jamie Benn in him too.
Not many prospects have ever reminded me of Mario Lemieux (perhaps none)…but Laine may be the exception. His size/skill combo is rare.

— Grant McCagg (@grantmccagg) January 3, 2016
Puljujarvi is more of a wild-card, which is why most have him penciled in at third overall. I do expect Matthews to hold off Laine, but it could be another Taylor-versus-Tyler debate by draft day. I would still take Matthews — just as the Oilers did with Hall — but if Laine continues his recent trajectory, he could become an equal, if not better talent much like Seguin.
Assuming we don't get any surprises in the top three, this draft definitely gets interesting at the four spot. Tkachuk is sort of the season-long favourite to go there, but I prefer Dubois after his dominance in the Top Prospects Game and Juolevi really caught my eye at the world juniors too. I think he'll be the first defenceman off the board ahead of Jakob Chychrun, who may not even be the second to go. I prefer Jake Bean over Chychrun at this point. The other two forwards with top-five potential would be Mississauga Steelheads teammates Alexander Nylander — William's younger brother — and Michael McLeod. If all seven Canadian teams are picking in the top 10, which they are as of today, they should each come away with a solid prospect. Could Chychrun tumble all the way out of the top 10 in favour of another forward like Julien Gauthier? Stranger things have happened.
As an aside, Andrew mentioned Yakupov here again, and it's worth noting for those not in the know, that Edmonton's scouts had every intention of picking the defenceman, Ryan Murray, but got overruled by the owner, Daryl Katz, who took a liking to Yakupov. You're paying those scouts for a reason, Mr. Katz. Let them do their job. Lesson learned, I would imagine.
Late-breaking, but what does Steven Stamkos' blood clot do to the Tampa Bay Lightning's playoff hopes? And what does it do to their chances of re-signing him?
A blood clot was discovered in Stamkos' arm, which will require surgery on Monday. He'll miss 1-3 months. pic.twitter.com/RoEMfdd8lM

— NHL on NBC Sports (@NHLonNBCSports) April 3, 2016
FORBES: I don't think it changes their chances of signing him. If they had a 50 per cent chance of signing him before, the same 50 per cent chance exists now. The fact is, he's one of the best natural goal-scorers in the game today. The second he hits free agency, teams will be doing whatever they can to sign the Lightning captain. That being said, the Lightning will be one of those teams (without question). The decision ultimately comes down to who's willing to offer him what he wants. After all, it is Stammer's decision in the end and he's going to get what he wants on the free-agent market. That, I don't doubt.
As for their playoff push this year . . . I'm sorry Tampa fans. Yes, you have The Triplets. Yes, you have Victor Hedman and Ryan Callahan. But Ben Bishop isn't playing the same way he was last season. Anton Stralman is out, and now you're without arguably one of the best scorers in the league. First-round exit? I don't know, but I wouldn't put it past them.
Adam McQuaid had same surgery as Stamkos. Was out months & lost significant weight/strength afterward. Dont see Stamkos coming back this yr

— Joe Haggerty (@HackswithHaggs) April 3, 2016
On if Stamkos might have played last game in TB, #tblightning Yzerman said the hope is still to sign Stamkos to a long-term extension.

— Joe Smith (@JoeSmithTB) April 3, 2016
FISHER: If Tampa goes out in the first round without him — and I agree that's a very real possibility — then does Stamkos run for the free-agent hills or does he feel like he "owes" the Lightning organization for the long haul? That probably depends on his relationship with two people — general manager Steve Yzerman first and foremost and, secondly, head coach Jon Cooper. Losing him for nothing and not even getting him for another playoff run would be pretty devastating for Tampa.
Personally, I'm painting Stamkos with the same brush as Vesey. If he wanted to stay in Tampa long-term, that extension would have been done last summer or certainly by the trade deadline. I think Tampa's odds were more like 40-60 prior to this setback, but unless the Lightning are still playing when he's healthy enough to return — early May at the earliest — I'd say it's more like 80-20 now that Stamkos bolts. I do think his heart was in Toronto all along and that's where I expect him to land on July 1st. It's shaping up to be quite the off-season for the Leafs — the stars seem to be aligning for Brendan Shanahan, Lou Lamoriello and Mike Babcock. They are going to get both their men — Stamkos and Vesey — plus potentially Matthews and probably highly-touted Russian defender Nikita Zaitsev too. What a haul that would be . . . not to get your hopes up Andrew!
BONUS TOPIC
Enough about the future, we should be talking about the present with the Stanley Cup playoffs right around the corner. There's still a handful of games left, but what potential first-round matchups are you hoping come to fruition? Which battle(s) would interest you the most? Which bandwagon are you planning to jump on with no Canadian teams to cheer for?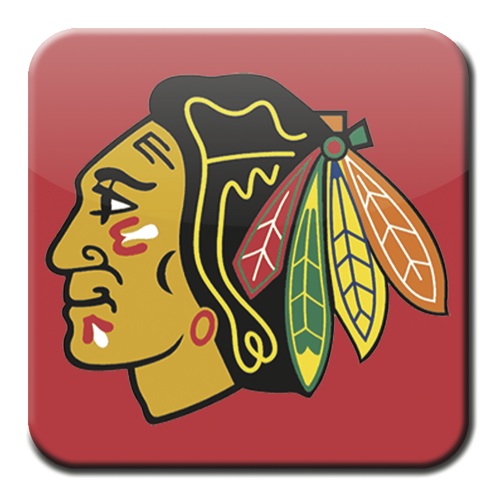 FORBES: My bandwagon usually picks me up at the Chicago stop. My dad is a Hawks fan and I grew up listening to him talk about the history of one of the Original Six teams. However, with them having taken home the Cup last season, I wouldn't mind seeing something different. Maybe Florida. Jaromir Jagr. Roberto Luongo. Throw it back in Vancouver's face for moving him the way they did. But Chicago is the team I'll be pumping the brakes for, with no Canadian teams in the playoffs for just the second time EVER!
If the playoffs started today, it'd be a Pittsburgh-New York Rangers first-round matchup. You think that'd be fun? I do. How about Anaheim-San Jose or St. Louis-Chicago in the West. Wow, we're in for some incredible first-round matchups and the remainder of the playoffs will only get better. Whatcha got Fisher?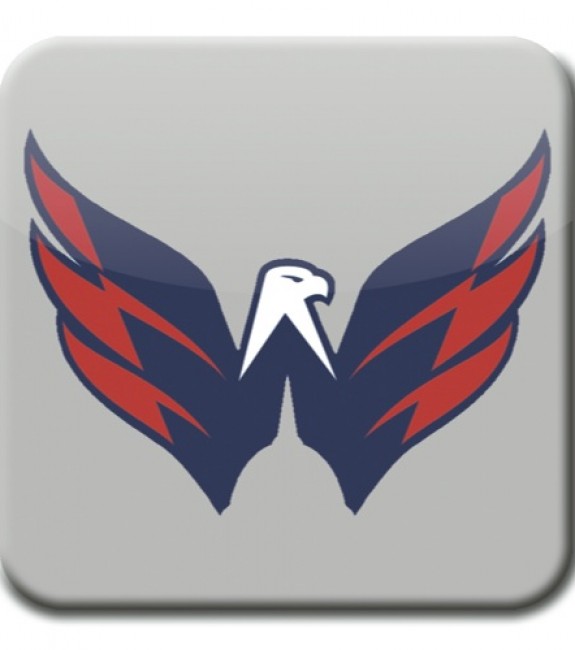 FISHER: I don't really have a bandwagon picked out yet. It's been so long since the Oilers made the playoffs — a full decade of futility now — that I've become more a fan of players than teams. Braden Holtby is a guy that I'll be rooting for, so I'd be happy to see his Capitals hoist the Cup. Alex Ovechkin deserves his name on the holy grail too. But I've always pulled more for the underdogs, which makes Washington less appealing to me as the odds-on favourite. Yet, I don't really see those wild-card teams making much noise this year. Hmm, Capitals it is I guess.
That Penguins-Rangers matchup isn't etched in stone yet, but it would no doubt be a doozy again. They have built up a rivalry, but without Evgeni Malkin and Marc-Andre Fleury, Pittsburgh would be in tough to knock off Henrik Lundqvist even with home-ice advantage. That all-California series is going to be epic too, regardless of the matchup there. Nashville won't be a pushover for the Pacific's top seed either, and that Central Division bracket is going to be downright nasty. Fun times ahead, that's for sure.
---
Who won this round of Facing Off? Feel free to weigh-in with your opinions in the comments below. We will be checking in periodically to both defend and expand on our initial answers. If you want to see us face-off over a topic, we're open to suggestions as well.
Larry Fisher is a senior writer and head scout for The Hockey Writers, having been an at-large contributor for THW since August 2014. Fisher covers both the NHL and the WHL, specializing in prospects and NHL draft content, including his annual mock drafts that date back to 2012. Fisher has also been a beat writer for the WHL's Kelowna Rockets since 2008, formerly working as a sports reporter/editor for The Daily Courier in Kelowna, British Columbia, Canada from 2008-2019. Follow him on Twitter: @LarryFisher_KDC.