Tuesday saw 11 games, the return of Sidney Crosby, some lopsided victories and a couple shutouts. There were some very big opportunities to earn massive fantasy points. If you picked the right people, you likely ran away with your daily picks and had a chance to earn some good winnings.
Yesterday's Results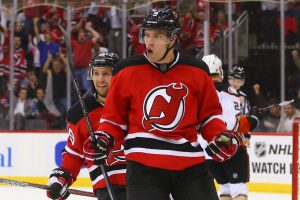 Yesterday was a good day. Of the seven suggestions I made, all of them earned points. Three of them earned five-plus points and my picks left readers plenty of room to add fantasy selections who had the potential to make a big difference. Taylor Hall had two goals, an assist and four shots on goal. Peter Mrazek made 29 saves and got the win. Auston Matthews had a goal and an assist with four shots on goal.
Today's Games
Montreal Canadiens at New York Islanders
Boston Bruins at New York Rangers
Washington Capitals at Edmonton Oilers
Nashville Predators at Anaheim Ducks
Centers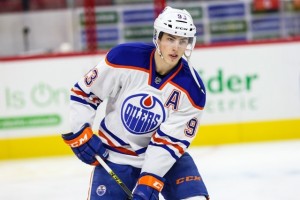 Ryan Nugent-Hopkins ($4900)
So far this season, Nugent-Hopkins has to be seen as somewhat of a letdown offensively. He's played a pivotal role in a number of ways when it comes to the Oilers 5-1-0 start, but he's only got two points in six games. He's got an assist in the last game and there are signs that he's starting to get more chances.
Ryan Strome ($3800)
In his last two games, Strome has earned better than his fair share of fantasy points. He had two assists in his most recent game against the Minnesota Wild and he's up to four points in six games. At his low price-point he might be worth consideration and taking a gamble.
Forwards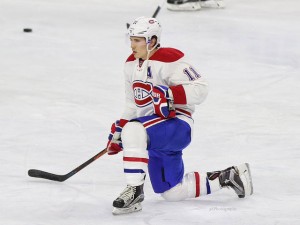 Brendan Gallagher ($6800)
Gallagher has been a steady selection for fantasy teams and he remains consistent. He scored the game-winner against the Flyers on Monday and his 5-0-1 Montreal team will be taking on a middle of the road team in the Islanders.
Zack Kassian ($3300)
Kassian isn't a typical fantasy selection, but with four points in six games, he's hard to ignore. His price is right, he's playing consistently in a top-six role and if Nugent-Hopkins is going to have a good night, that means Kassian will too. In the 3-0 win over the Winnipeg Jets at the Heritage Classic, Kassian had a goal and an assist.
Defense
P.K. Subban ($6400)
Subban and the Predators have been resting since Saturday and now four days later is coming into a game against a Ducks team who is performing below average. Subban had a pair of assists in that Saturday game and he's now got five points in five games.
Fan angered by P.K. Subban trade donating $250K to defenseman's charity https://t.co/KIoMImzb7B

— ESPN NHL coverage (@ESPN_NHL) October 19, 2016
Goaltender
Cam Talbot ($7300)
The Oilers matching up against the Capitals is likely Edmonton's toughest matchup to date. That said, Talbot is coming into this game on fire. He scored a shutout in the Heritage Classic against the Jets and his last three starts his lowest save percentage score was .931%.
Talbot is proving he's the starter Edmonton signed to take the reigns for the Oilers turnaround and he was just named the NHL's first star of the week. It's a far cry from the Talbot that played against the Sabres and got embarrassed. Perhaps that was the wake-up call that was needed to get Talbot going.
---
Complete Fantasy Hockey Coverage From THW
---
Value Pick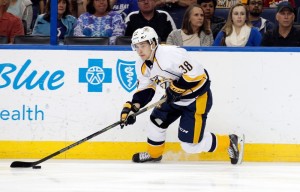 Viktor Arvidsson ($3400)
Like Subban, Arvidsson is rested and is coming off a strong game against the Penguins. Arvidsson scored two goals, registered four shots on net and had two blocks. He hasn't had a single game where he hasn't earned fantasy points and he's been skating on the top line with Ryan Johansen and James Neal. He now has three goals and four points in five games, making his price is a fantastic value.
Arvidsson is still a relative unknown in the NHL having played just over 60 games. The lack of experience has a lot to do with his cheaper price tag.