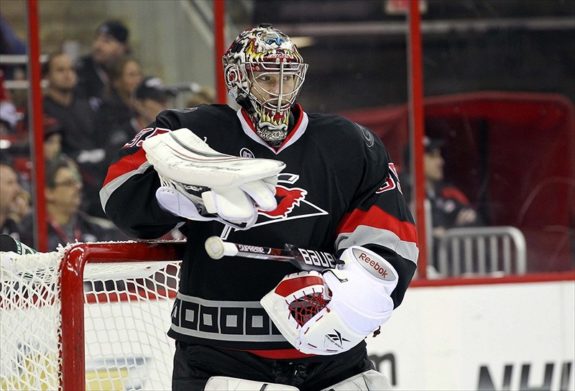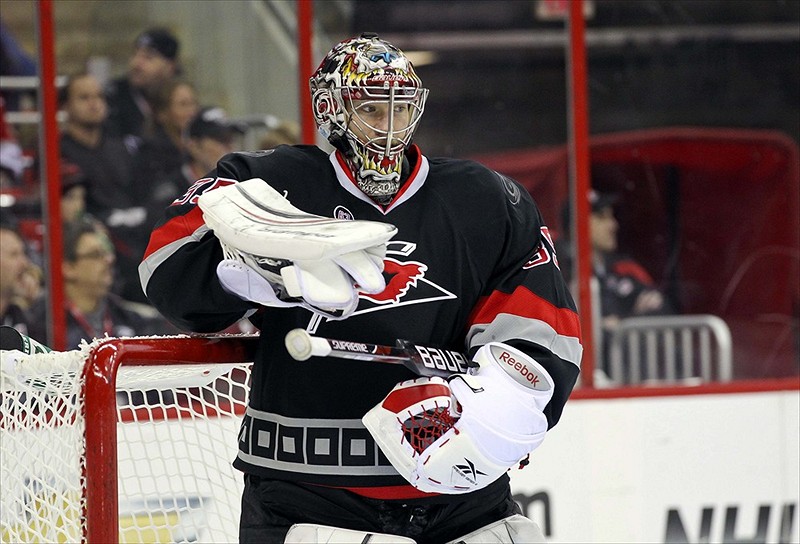 The Monday night schedule had only five games and yet full of performances that made you say what the hell? No, we're not going to say look up at this point. If you thought your fantasy hockey team couldn't get off to a bad start then you were very, very wrong. There literally had to be a number of owners just screaming at the top of their lungs wondering why on Earth did certain things happen.
Again, we emphasize that fantasy hockey is never a perfect science. If anything, it is completely imperfect. That may sound like a bit of a contradiction but honestly that may be the only coping mechanism that truly helps. Notice, I did not say work but only so much helps. There is not much else left to say but to get to the ugly.
Fantasy Hockey Falcon Punch?
This is not literal but if your goalie has suffered this fate then at least you did get a ton of help towards your save percentage already. What constitutes grounds for this. We set up a very simple set of criteria and this goes as follows:
Goalie gives up 1 goal or less in a game while facing 35+ shots

Team is at least a -20 as far as shots on goal margin

Team is out shot by at least ten in any one period.
Yes that is it. Literally if you have a netminder who experiences this, you as a fantasy owner just have to be insanely angry. It has to make you want to throw things and just start venting in any and all directions. The swear jar starts to fill up rapidly if more than one of these occurs in a week. It is not urban legend but I did see this once on back to back nights and the goalie did lose both contests by identical 1-0 scores. Usually it does tend to happen more in the playoffs (lowing scoring games with higher shot totals) but again, it reared its ugly head on Monday night. Cue in Mike Smith of the Phoenix Coyotes, who just loves the Vancouver Canucks so much as seen here.

Evidence is always vital. However, this performance was made worse by the fact that Antoine Vermette scored an own goal late in the third period. That one stung as it wasted a herculean effort by Smith and doomed the Coyotes to a crucial regulation loss. Like I said, you really feel as fighting mad as Mike Smith after a game like this. All Phoenix needed was one goal and they couldn't even muster 20 shots on net. That has to be exceedingly frustrating.
Fantasy Hockey F-U POTN
Justin Peters and Dan Ellis — G — Carolina Hurricanes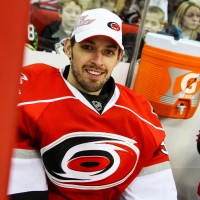 This one feels like a pain that cannot be described. Goaltending is almost always adventurous in Carolina since Cam Ward went down with that sprained MCL. If it keeps getting uglier and uglier, Carolina has to consider shutting him down to avoid further injury. Ward had to watch tonight's game and be sickened by what he saw. Two pucks went in on the first four shots. Granted, Dan Ellis came in and played a hair better but he gave up four goals on 32 shots against a very light scoring opponent. Ellis has cut himself and too many times, these goalies just get pushed around in their own crease then this duo can be best described as a horror show on skates. Carolina is stuck with what they have and the reality is they are doomed to be perfectly blunt. This dishonor is just for the best.
---
That is all for now. Tomorrow night we bring back the "Dishonorable Discharge" because of the 11 game schedule. Aloha for now and thanks for reading.